Work boots are a necessity for any man who works a rugged, high-impact job. Without a shoe that's durable and protective, it might be impossible to complete the task at hand. But not just any pair of work boots will do—they need to be of the highest quality to stand up to constant wear-and-tear, lasting you for years to come. Here, we'll explore the six best work boots for men that promise to impress.
What to Look For in the Best Work Boots for Men
If you're looking for top-notch work boots, they need to meet the following requirements:
Durable materials. A completely leather work boot used to be the standard due to its comfort, durability, and lengthy lifespan. However, leather can be heavy, and it has poor breathability. Today, it's best to look for work boots with a leather-synthetic blend featuring Kevlar, polyester, and/or nylon. These fabrics will lighten the shoe and provide better breathability than 100% leather boots.
Supportive. Men who work on their feet all day need supportive work boots to protect their health. When we walk, our feet and ankles naturally twist inward, which can cause foot, ankle, shin, and even back pain. Look for boots with a strong heel and stiff midsole that prevent this motion to provide support. This is especially important for keeping your ankle in place when walking over uneven surfaces.
Medium-weight. A lightweight work boot will allow you to exert less energy as you move, but it won't be very durable and may cause you to turn your ankle on rocky terrain. A heavyweight work boot can stand up to significant wear-and-tear, but it may leave you feeling drained. That's why it's important to find a medium-weight shoe that's somewhere in the middle, offering you the right amount range of motion, support, and durability.
Comfortable. If you're wearing shoes for eight or more hours a day, you want them to be comfortable. In addition to the boot materials and weight, a shock-resistant insole and insulation can further add to the comfort of the shoe.
The Best Work Books for Men
Now that you know what to look for in the best work boots for men, here are SWAGGER's top picks that are sure to meet your needs:
Timberland PRO® Hypercharge TRD Waterproof Composite-Toe Work Boots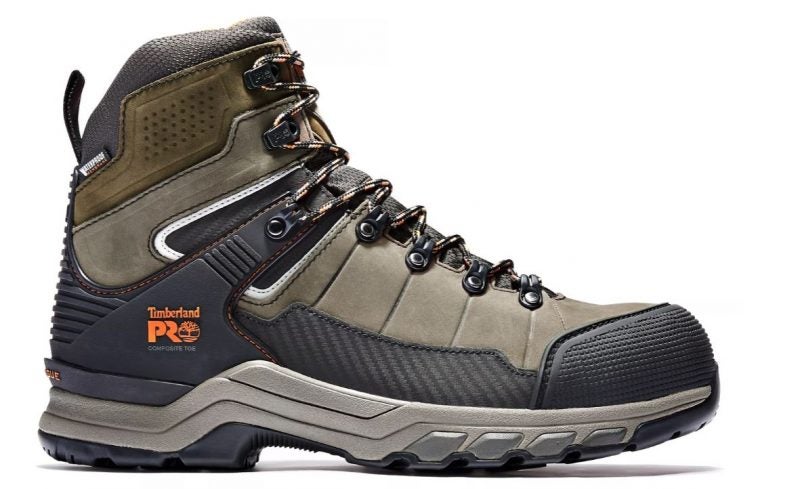 Timberland is a huge brand in the work boot industry, and their PRO® Hypercharge TRD Waterproof Composite-Toe Work Boots will not disappoint. Field-tested and built with agility, comfort, and protection in mind, these boots will allow you to perform at your highest level.
While leather doesn't usually hold up against water, the premium nubuck leather featured in these boots is completely waterproof, ensuring they'll remain strong even in the nastiest conditions. Anti-Fatigue Technology will provide you with outstanding shock absorption, and the composite toe offers an additional layer of protection. These are just a few of the features that make these work boots stand out amongst the rest!
Cost: $170.00
Timberland Pro® Pit Boss 6″ Steel Toe Work Boots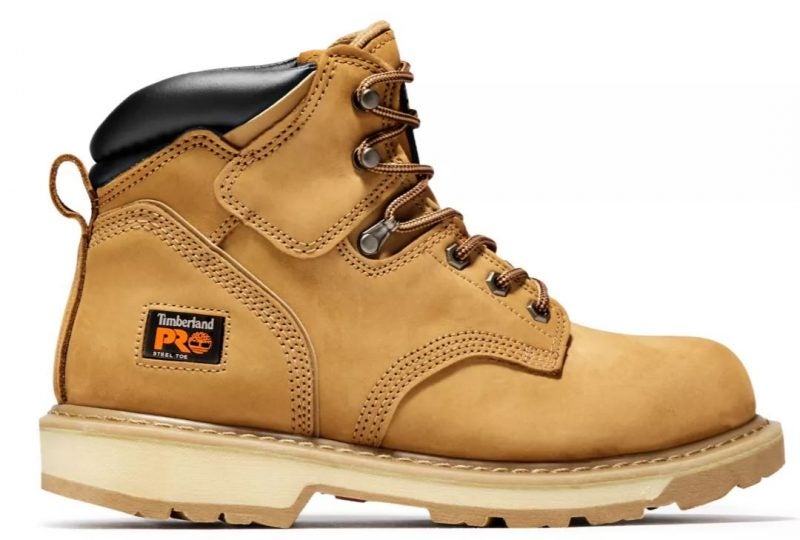 It's easy to see that plenty of thought went into the build of these Timberland Pro® Pit Boss 6″ Steel Toe Work Boots. For those who often work with electrical components, these boots offer secondary underfoot protection against live electrical circuits. The rubber sole is heat, slip, and oil resistant, and the steel toe protects against tough impacts.
If safety is your concern, these work boots have you covered. But that's not all these boots have to offer—designed with a 24/7 Comfort System™ that decreases foot fatigue and crafted with soft yet durable nubuck leather, these boots will also feel incredibly comfortable throughout the workday.
Cost: $115.00
Carhartt Rugged Flex® 6-Inch Composite Toe Work Boot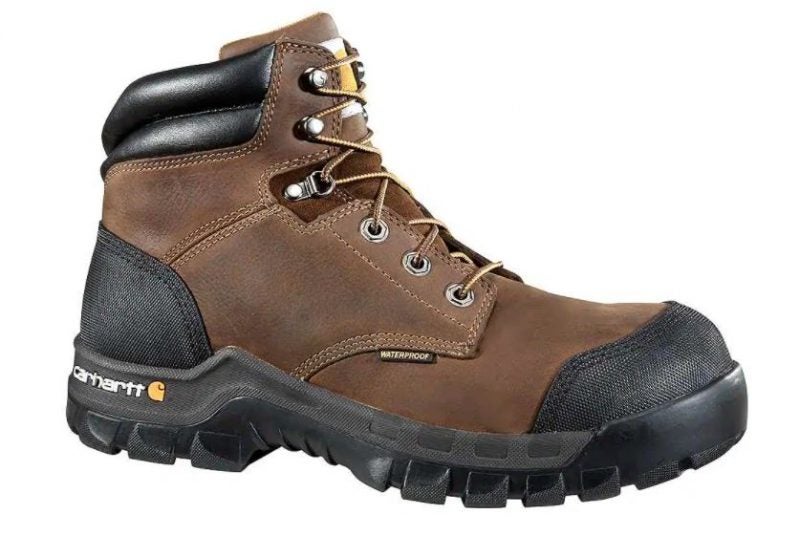 Carhartt is another brand that's made a big name for themselves in the men's work boot industry. These Rugged Flex® 6-Inch Composite Toe Work Boots are a prime example of the expertise used to craft their rugged shoes. Built for a range of conditions, the flexible rubber outsole
easily overcomes rocky terrain, cushions tough cement floors, and provides a confident grip on ladder rungs. Composite reinforcements at both the toe and the heel increase impact resistance, while the overall shoe provides secondary protection against accidental contact with electrical circuits up to 18,000 volts. Of course, the oil-tanned leather ensures these boots will stand the test of time, no matter what tasks the years bring you.
Cost: $149.99
Carhartt 8-Inch Non-Safety Toe Work Boot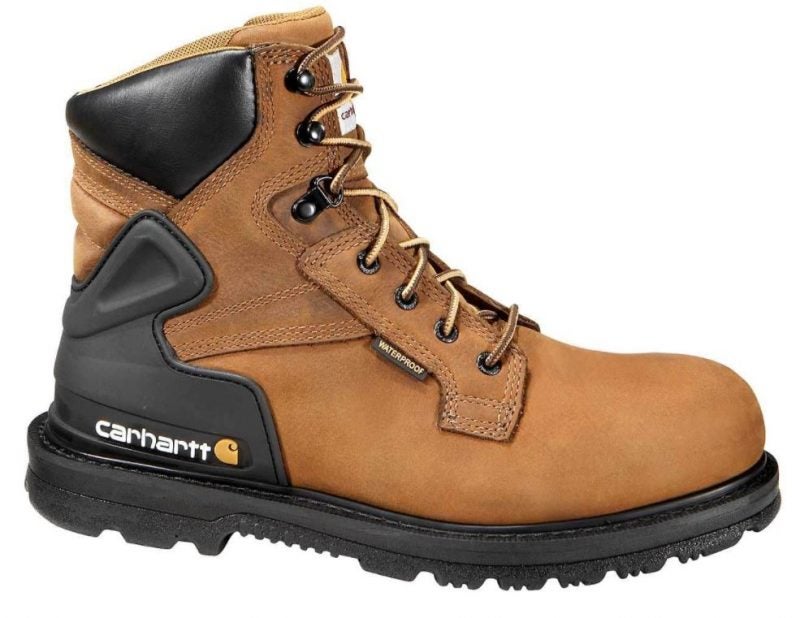 Not all workers require the use of a composite or steel toe. If that's the case, consider opting for a non-safety toe work boot that's decked out with all the other features you could possibly want. These 8-Inch Non-Safety Toe Work Boots are extremely versatile, offering everything from a breathable, waterproof membrane and 400 grams of insulation to orthopedically cushioned insoles, flexible rubber outsoles for traction, rubber toe and heel bumpers, and more. Great for everyday use, you're sure to enjoy all of the features provided by these high-quality boots.
Cost: $159.99
Caterpillar Excavator Superlite Waterproof Nano Toe Work Boot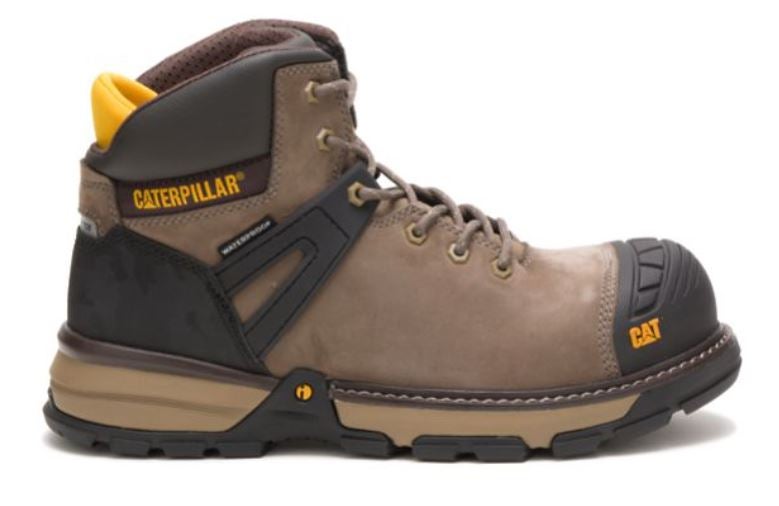 If you've been searching for the best work boots, you've likely come across the Caterpillar brand. Known for their fine craftsmanship, you can't go wrong with any of their fantastic boots! One pair we'd like to highlight in particular are the Excavator Superlite Waterproof Nano Toe Work Boots.
First, we have to point out that although these boots are lightweight, they are specifically designed with "Five-Point Toughness" to ensure your safety. This includes an abrasion- and slip-resistant rubber outsole, a protective heel counter, flex point at the toes, toe bumpers, and premium waterproof leather. If that weren't enough, these boots were engineered for maximum comfort due to the addition of ergonomic ankle pods, a contoured footbed, and the outsole lug that mirrors your natural gait cycle to ensure comfortable walking. An all-around favorite, you won't be disappointed with the performance of these outstanding work boots.
Cost: $160.00
Caterpillar Salvo 8″ Waterproof Steel Toe Thinsulate™ Work Boot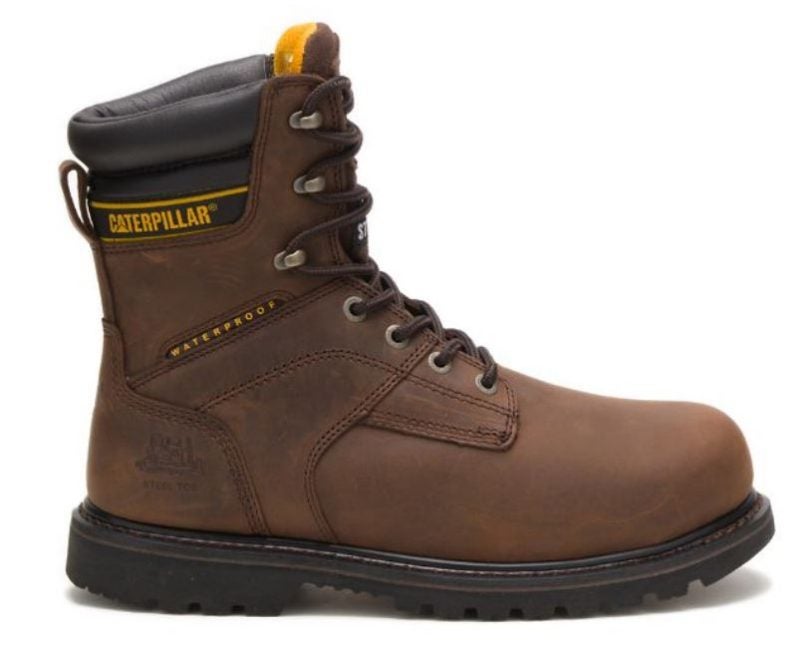 These are the best work boots for men who are often exposed to extreme environments. They're designed to ensure you stay dry, warm, and comfortable even in harsh weather conditions. The Nylex™ Sock Liner wicks moisture away from your feet, 400 grams of insulation keeps you protected, Nylon Mesh Lining provides breathability, and waterproof leather offers yet another layer of protection. If all that weren't enough, the steel toe ensures your safety against harsh impacts, and the Goodyear Welt Construction provides truly unmatched durability.
This is the ultimate rough and rugged boot, specifically created to protect you from slips, encounters with electrical circuits up to 600 volts, unexpected conditions, and anything else that comes your way. When you're ready to lace up and get down to work, you can count on these work boots to have your back.
Cost: $161.00
Improve Your Work!
If you want to improve your performance on the job, gain better protection, and say goodbye to sore, achy feet, the best work boots for men on this list are exactly what you need!