Footwear trends come and go, but Docs have been pretty much a constant in mainstream culture for decades now. That doesn't mean the company behind them is content to bask in the glories of its past.
Late last month, for example, Dr. Martens announced the latest in a series of collaborations it has formed to reimagine its classic 1460 boots.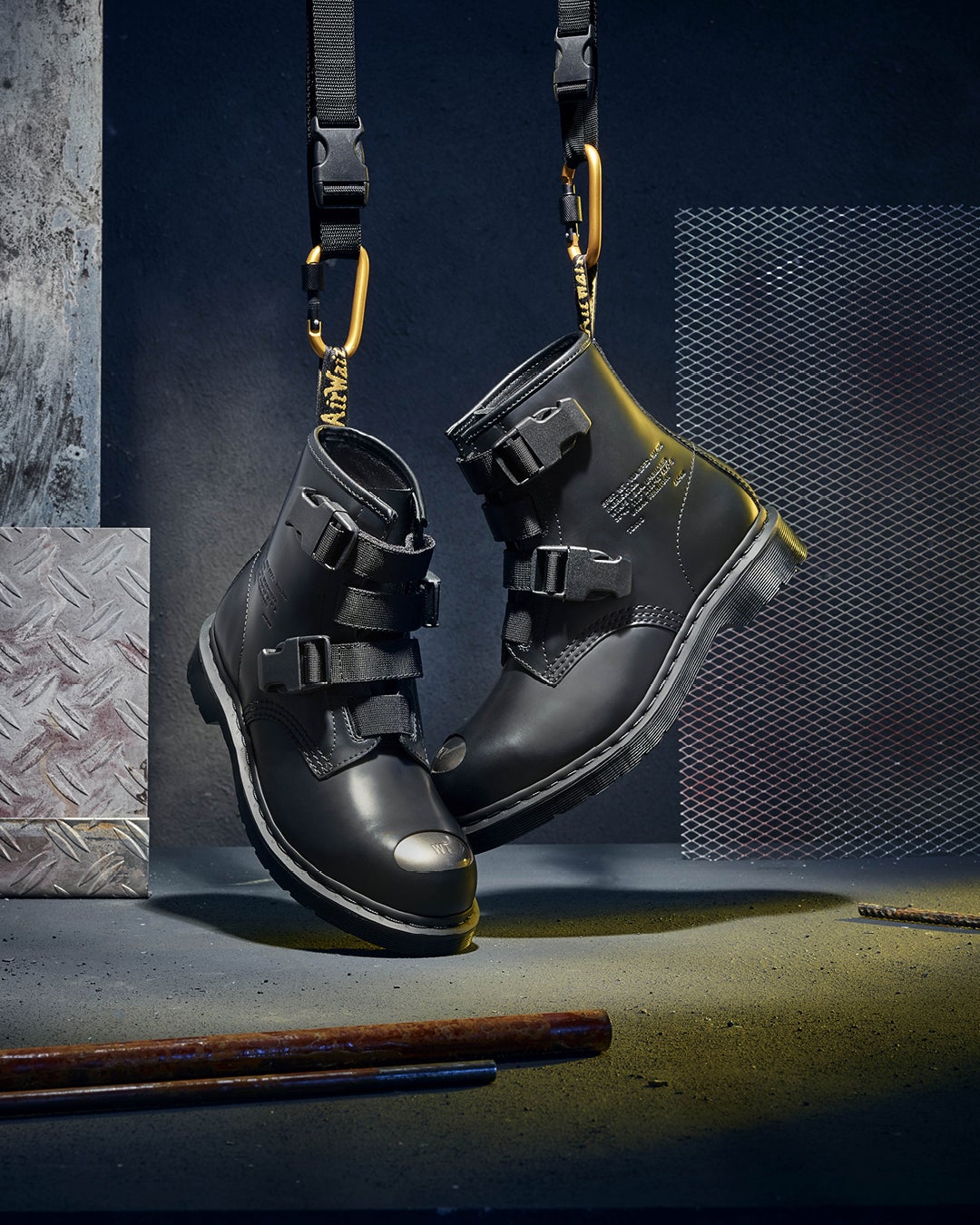 Working with Japanese streetwear brand WTAPS (pronounced "Doubletaps), the latest 1460s are not merely a celebration of Doc Martens' heritage but a modern, even forward-looking approach to reimagining a classic.
If you're not familiar with WTAPs, the brand was founded in the late 1990s by Tetsu Nishiyama and is associated with the Ura-Harajuku fashion movement which birthed labels like UNDERCOVER, NEIGHBORHOOD and BAPE. 
The 1460 WTAPS offer a few firsts for Docs, including an antique silver steel toe cap with 'WT' branding and coordinates of the firm's Tokyo-based store debossed across the quarter panel. Other elements will be more familiar, like the black welt stitching and classic black and yellow heel loop.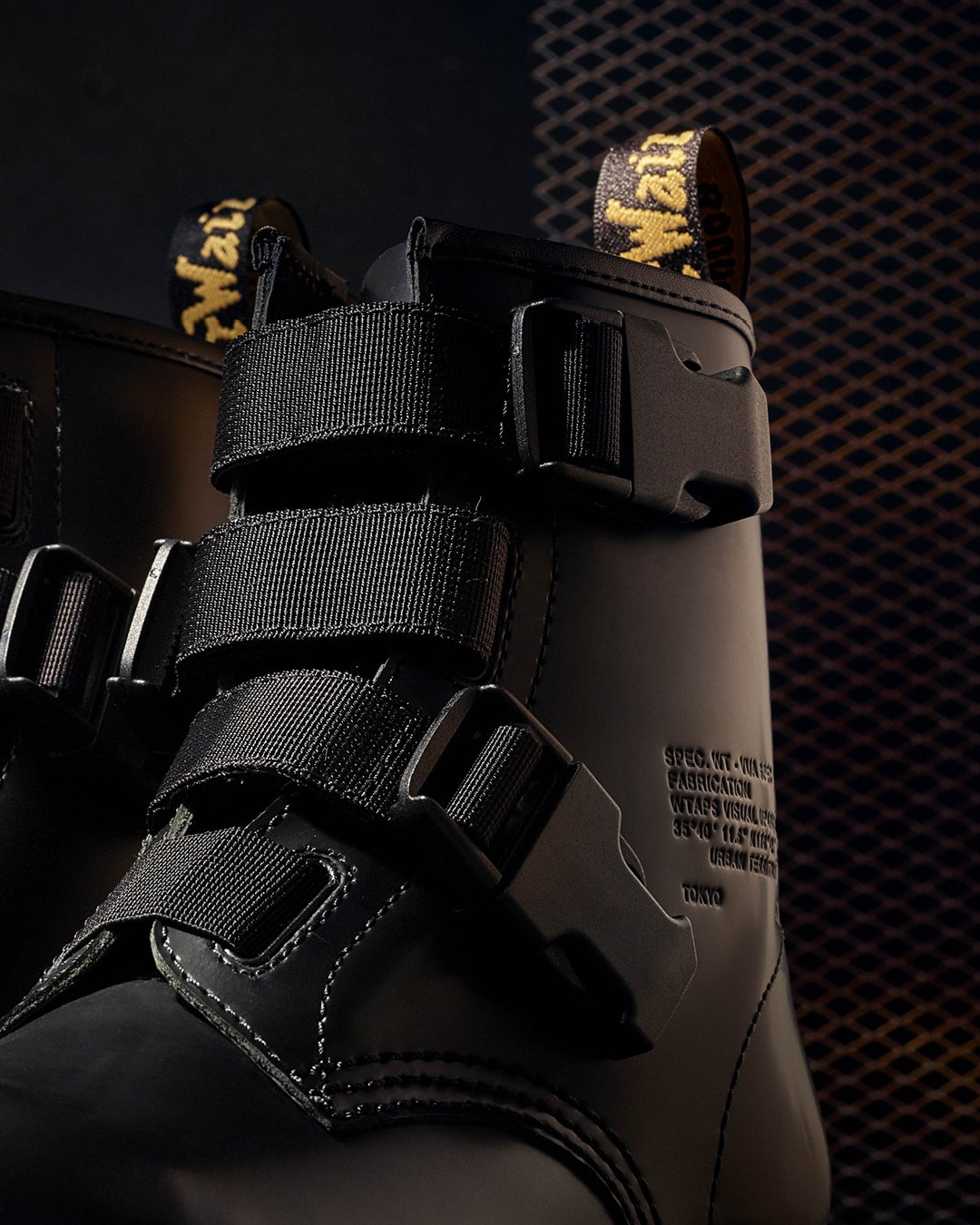 I asked Darren McCoy, Dr. Marten's Global Category Director of Footwear, for a few extra details about this collaboration and why it's happening now.
What kind of customer does Dr. Martens have in mind with this particular version of the 1460?
The remastered concept has allowed us to talk to multiple consumers across the spectrum of the 12 partners we have worked this year. Our project with WTAPS, allows us to connect with the street consumer, through a utilitarian lens.
In what ways do you think the aesthetic of Dr. Martens and WTAPS complement each other? Why did this collaboration make sense?
WTAPS & Tetsu, have been part of the DM family for over 10+ years, they are the very essence of functional & utilitarian aesthetics. The durable aspects of both brands is what makes this partnership make sense; with timeless design, durable construction, and world class craftmanship at the heart of both brands DNA.
To what extent are some of the practical features of this boot (ie, the 3x 2mm buckle fastenings, 3x 100% nylon webbing and an elastic strap for easy access) a reflection of the consumer desire for simplicity and comfort in 2020?
Yes absolutely, we briefed WTAPS to think about how they would re-interpret the1460 boot for today's consumer. The design paid homage to the subcultural hardware aspects of Dr. Martens (i.e. Steel Toe & Smooth leather) fused with real functionality. It's futuristic but stays true to both brands. The easy on aspect is very apparent for today's consumer.