Iridescence is big these days. From Virgil Abloh's shimmering Keepall bags for Louis Vuitton to holographic Nikes, these futuristic finishes are all the rage.
But iridescence isn't just for fashion: Hennessy has collaborated with Argentinian graffiti artist Felipe Pantone, to create a cool new cognac edition based his original artwork "W-3 Dimensional Three Stars", a piece inspired by Hennessy's history.
The brand started working with street artists back in 2010 when it started its Very Special series to recognize the importance of creativity in urban culture.
Previously, Hennessy has collaborated with artists such as KAWS, Futura and Vhils to create bottles using their signature styles. All of these artists are known for embracing multiples in their output and their limited editions have been embraced by galleries and collectors with the same enthusiasm as an original painting.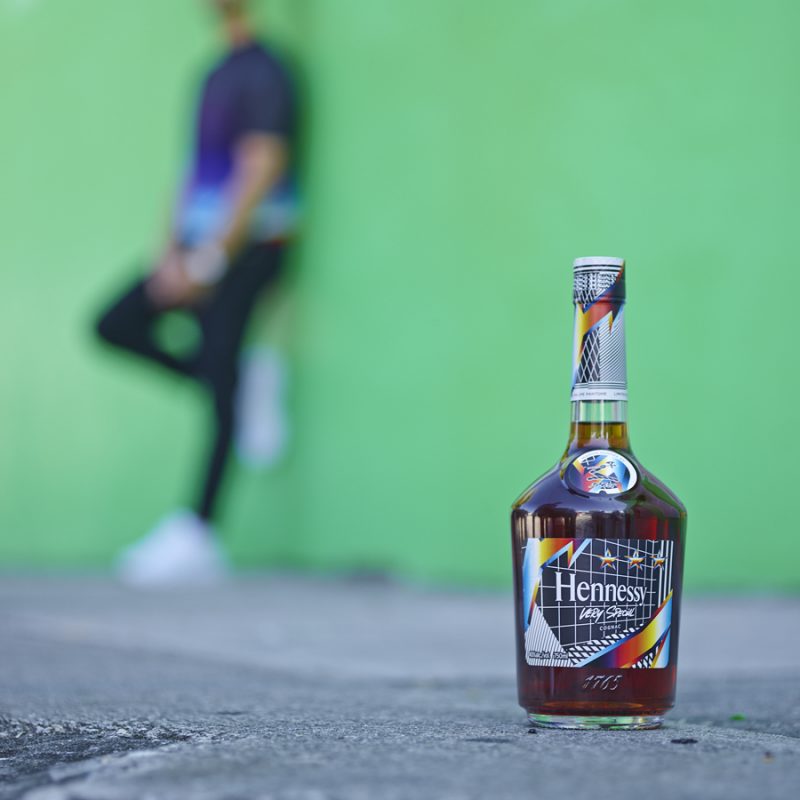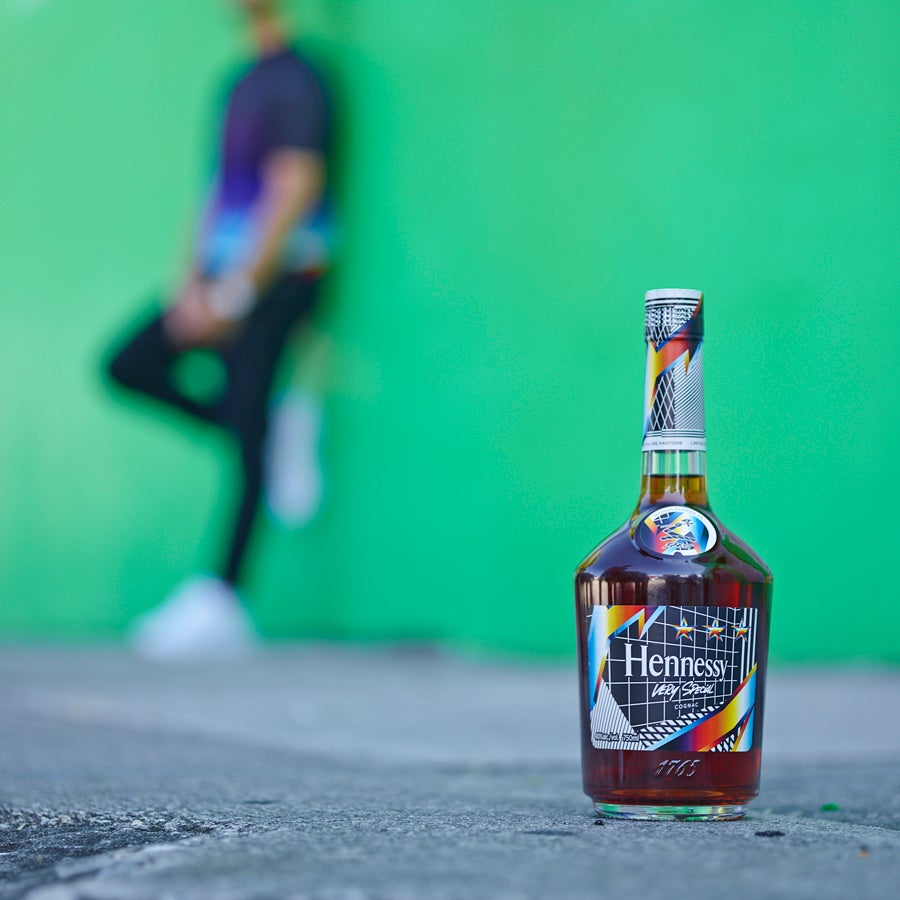 Pantone was equally energized by Hennessy's past. He visited Cognac in person and met with Hennessy Master Blender Renaud Fillioux de Gironde. He went through the archives and studied historic packaging and advertising. And he recognized that cognac making was not unlike his own B-boy philosophy of "Remixing the Present."
The packaging is distinctly Pantone, with bold geometrical patterns, 3D illusions, and distorted themes. That it references pop culture as well as being a mass manufactured object at the same time makes it even more meta!
Whether you're an art fan or just looking to build an impressive bar, the Very Special Limited Edition by Felipe Pantone is a fine addition to your collection.