There are a plethora of online slot games available for fans to pass the time, and choosing which one to play can be an arduous task. However, there is a sub-category of slot games available which could make it even more fun to play – exotic and risque slot games are available as well.
This is the fresh, new frontier of online slots, where you get a bit more 'bang' for your buck. Some of the best online slot games these days are the hotter versions, and we've got a list of the hottest slots for you to check out and have a spin on.
Cleopatra 18+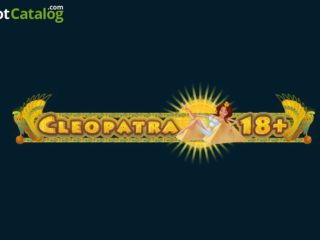 This game has a five-reel, 20-payline slot, but there is more to grab your attention. Based on your combinations, the cartoon Cleopatra will reveal more than what you're used to seeing from her, with some ancient Egyptian scenes also thrown in for good measure. It can help distract from a bad losing run, if nothing else. The minimum bet is 0.02, while the maximum is 10.00. There are some bonuses as well, with the chance to win Free Spins, as well as certain bonus combinations such as the Sphinx Scatter, the Eye of Ra and so on which unlock bonus scenes and pictures.
Hot Honey 22
This one features a woman with tattoos all over her, and gorgeous as well. This slot game is quite high on the hotness meter, as it has different body parts as the symbols to gather. There are five reels, 25 paylines, Free Spins, Gambling and Scatter options as far as the gaming aspect of this slot is concerned, but the true aim has to be to arrive at the perfect sequence of tattoos to unlock the best image, and of course to collect the winnings as well.
Hot Honey 22 VIP
Here we have an upgraded version of the previous game, with the structure and symbols staying the same. The VIP bit lies in the greater chances for the player to be a High Roller and win bigger.
Dinner of Fortune
This is a trip down memory lane, for those old enough, or a look back at a bygone era for the younger generations. Dinner of Fortune features the pin-up models of the '50s, with the aim being to match food symbols, as well as reels of sexy pin-up waitresses. The game has five reels, 15 fixed paylines, a minimum and maximum bet of 0.15 and 150 respectively, and a number of bonus options, such as Free Spins, Wilds, Scatters, and even some low-value combinations which can be combined to trigger larger prizes.
Live Slot
There is some lounge music which accompanies you in this game, where there are six different ladies on the slot reel. All but one of them form the high-value symbols, while there is one prize amongst the low-value ones. Five reels, three rows and 15 paylines are available to try and maximize your chances at winning, with some extremely well-drawn ladies to accompany your jackpot. The usual Wilds and Scatter bonuses are present too, in case the real combos are missed.
9 Figures Club
This one switches things up a little bit. While all the usual adult-themed slots have the sexy symbols in the reels and lines to be formed as combos, this game only shows them as the Wilds and Scatters bonuses. All the other tiles have high-roller items as the images – yachts, watches, bags of cash, planes, and so on. The game features a standard 5×3 slot, with five paylines working both ways – combos can be made from left to right and the other way around as well. This creates more winning opportunities for players, to try and fulfill their dreams of achieving the high-roller lifestyle, or, at worst, breaking even.
Booming Gold
This game is a rather simple one, with five reels and 20 paylines being offered. The 'adult' element is through a woman in a yellow bathing suit and a girl with a smile being offered as tile options to create combos with. With Wild combos always showing up on the fourth reel, and some flashy low-value symbols, this is one of the simplest 'hot' slot games out there.
Devil's Heat
Sexy nerdy girls are the focus of this offering, along with some alluring beauties as well. There is a special bonus available if the two interacting symbols are lined up correctly. There is one male symbol too, which looks suspiciously like Antonio Banderas, but that has to be intentional, right? Who wouldn't want the smoky Spaniard as a winning?
Golden Girls
This is yet another offering from the Booming Games stable, the same ones who brought you the previous two titles. It seems as if they have quite a few adult-themed slots in their roster. This one has a five reel, 25-payline slot with images of girls in bathing suits to keep you company. It is a beach-themed slot game, with flip-flops, sunglasses and surfboards being some of the other images on the tiles. With the usual Wilds and Scatters available as well, all of these can add up to a fun slot game, especially with all the inviting ladies available if you hit the right combinations.
7 Sins
As the name suggests, this online slot game showcases the seven sins – arrogance, avarice, envy, anger, lust, greed, indolence and chastity. All of these sins are represented by a sexily-dressed lady. While it is extremely ironic to base a gambling game on sins, it is nevertheless a fun game with some extremely well-designed graphics. It is a five reel game, and there are a potential 243 possibilities of winning something, with that 'something' usually being accompanied by images of one of those aforementioned ladies.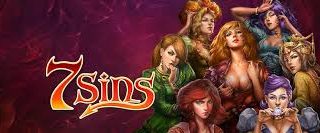 Playboy
It was always going to be the case that there would be a Playboy-themed adult casino game. Like the previous game, this one also has 243 potential winning combinations, and it has a number of Playboy bunnies with different options and certain combinations where little is left to the imagination. There is even a 'premium' version of sorts of this game, with the Playboy Gold version having a six-reel, 100-payline slot game. The Playboy logo and playing card symbols can trigger combos, with four Playboy Playmates in the Jumbo blocks, which, if triggered, show bonus features.
Red Lights
This offering by Tom Horn Gaming is inspired by Amsterdam's famous Red Light district, and as such is one of the most X-rated games on this list. The girls will strip off based on the players' scores and combinations, while the Wild Spins can potentially offer players the chance to win up to five Free Spins. There is also a Strip Gamble feature, where, as the name suggests, you can make the ladies strip. The Naked Girl Joker is the aim, with that card saving all your winnings and also giving you a nice bonus image.
Twerk
This is a 3×3 slot game, where, while the chances of hitting a combo are not too high, at the time you do manage to get one, they will quite literally twerk in front of you. This is a game where you can win a maximum of 250,000 coins, thus giving enough of an incentive to play even with the low win probabilities.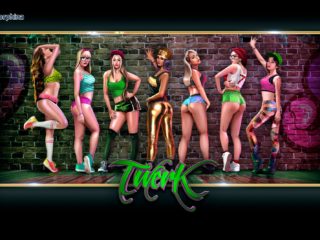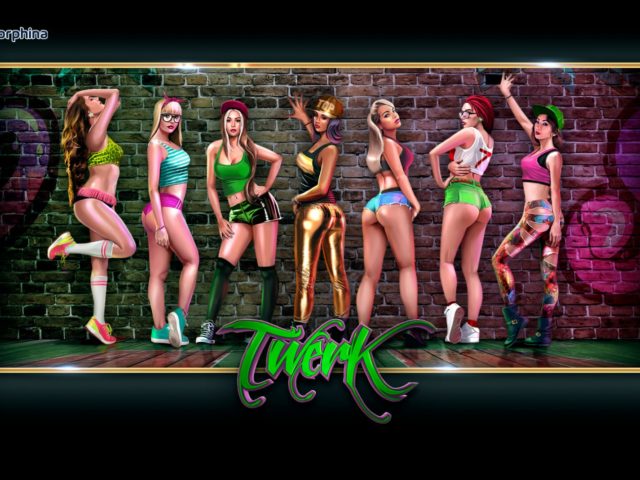 Silver Kiss
Where this adult slot game is different is that it is a progressive slots game, meaning that the jackpot keeps increasing as long as the player keeps entering coins and playing, based on certain rules, of course. It has five reels and just two paylines, but there is also an autoplay option for you to just sit back and enjoy the XXX-themed images.
Bikini Party
The name says it all. There are a number of cartoon girls in bikinis who need to be lined up in combos for the player to win big. There are other card symbols which pay out as well, but the biggest jackpots are undoubtedly in managing to arrange the ladies in the various winning combinations.
Benchwarmers – Football Girls
One of the best combinations of all times – cheerleaders and football. This game combines both of them, with five attractive ladies dressed in cheerleader uniforms as the accompaniment to this slots game. It is a five reel game with 30 paylines, where, on one hand, there are playing card symbols to line up, and on the other, you also need to line up the sexy ladies in order to win big.
Scatter bonuses are available, while the biggest jackpot of the game relies on you being able to unlock all of the five super hot combinations before you can have a go at it. You can also get 10 Free Spins, and you have the chance to decide which of the five girls will be the feature of that spin round. Another bonus option is where three or more scatter symbols trigger the Bench Warmer feature.
So there you have it, these are some of the hottest online slot games out there for your playing and viewing pleasure.