Kobe Bean Bryant, born on August 23rd, 1978 in Philadelphia, to parents, NBA player Joe'JellyBean' Bryant and Pamela Cox-Bryant… little did they know the incredible impact Kobe was going to have on the world. Before his devastatingly untimely death in a helicopter crash at the age of 41.
And immediately, there was an outpour of love and respect from fellow athletes and celebrities…
View this post on Instagram
This is heartbreaking. Rest In Peace Kobe.

— Nick Jonas (@nickjonas) January 26, 2020
In Kobe Bryant's Early Years
Kobe and family moved to Italy when he was six and lived there for seven years becoming fluent in the language and honing his basketball skills, before moving back to the US.
He was a high school basketball phenom excelling at playing all five positions on the team at Merion High school he started his habit of being the best and winning accolades like Naismith High School Player of the Year and McDonald's All American greatest.
Bryant, described then by coaches as a 'complete player who dominates' was one of the 1st group of players to enter the National Basketball Association (NBA) right out of high school.
His NBA Career
As only the 6th player to enter the pro's right out of high school 17 yr old Bryant stepped into the big leagues and never looked back. He was drafted 13th by the Charlotte Hornets, first guard ever directly out of high school. On July 9th, 1996 a momentous trade between the Hornets and Los Angeles Lakers took place for Vladi Divac sending Kobe to the Lakers where sports history was forever changed.
Bryant signed a 3 year contract at age 18 for 3.5 million dollars.
He became the youngest player ever to play in an NBA game and was also the youngest starter to ever play the game.
He immediately started to be a key player to watch as he was the youngest player to win the Slam Dunk contest during the 1997 all star weekend.
By 1998 Bryant emerged as one of the premier guards in the league and became a starter, signed a lucrative 6 year contract for 70million dollars with an extension clause. By the 2000 sportswriters and fans alike were comparing him to Michael Jordan and former Laker Magic Johnson. High praises but Kobe proved up-to the challenge.
His Work Ethic
Bryant garnered the nickname the Black Mamba, not only by the deadly way he assassinated opponents on the court, but his approach to training and self improvement. He was known for his relentless pursuit of perfection and improving his game. His steel focused approach recovering from the many injuries he endured playing the game as fiercely as he did.
Even when he was accused and arrested for sexual assault in summer of 2003, an accusation that tarnished his reputation and had his public image tarnished losing him many high net worth endorsement contracts, Bryant never let his job on the court suffer. During that tumultuous time Bryant would step on the court like a man possessed and destroy his opponents and leading to one of the biggest highlights in his career, scoring 81points in one game against the Toronto Raptors, the 2nd best single game point total in NBA history.
The case was dropped against Bryant, but he did publically apologize to accuser and settled in civil court.
Kobe was the kind of player that knew the task at hand and didn't rely only on his remarkable skill but would out work everyone around him to achieve his goals. An attitude he carried on and off the court.
Kobe was a Family Man
Bryant married the love of his life, Vanessa Laine, in 2001. She had his first daughter Natalia in 2003 and subsequently had 3 more beautiful daughters, Gianna Marie, Bianka and Capri.
They hit a major road block in 2003 with the sexual assault allegations but Vanessa forgave her husband and they weathered the storm together and it seemingly made their marriage stronger.
Kobe is known as a dedicated father who continually picked up and supported causes for women empowerment.
View this post on Instagram
Kobe Bryant's Style, and SWAGGER
Kobe's on court swagger was only matched by his world class fashion sense off the court. The man with his 6'6 athletic frame simply knew how to rock a suit right . Whether he was dressed up or casual Kobe had a regal swagger about his appearance that was hard not to admire and was arguably the best dressed athlete of all time. His before game appearances were always topping the style boards which is why he had numerous GQ covers worldwide and style spreads over the years. He was on other covers like Sports Illustrated, and was the face of Hublot watches.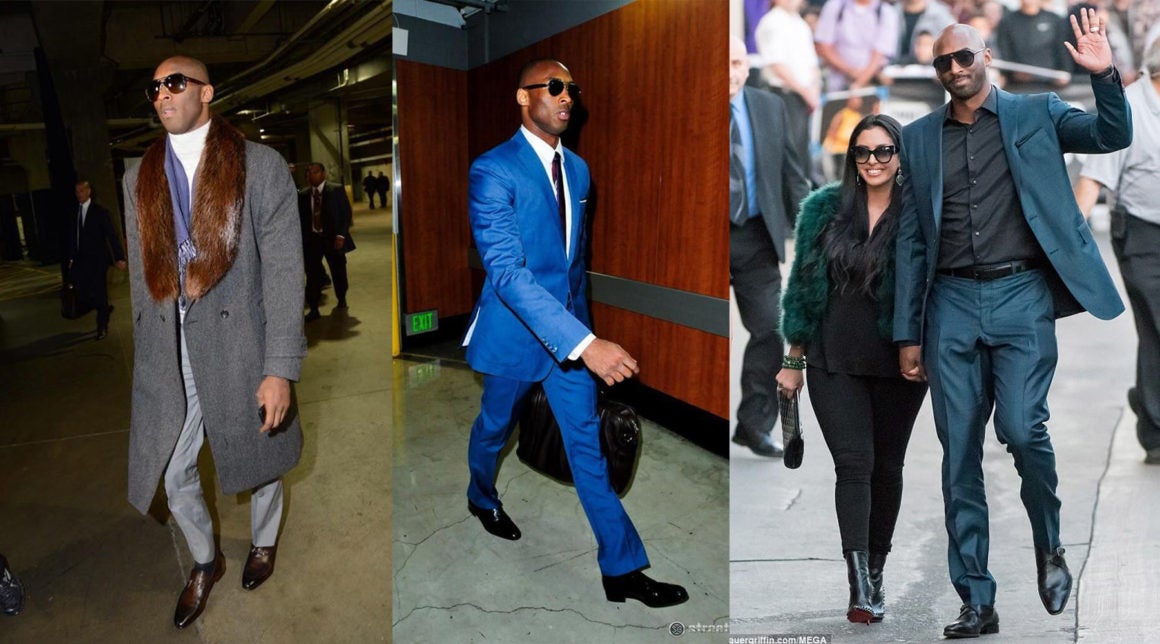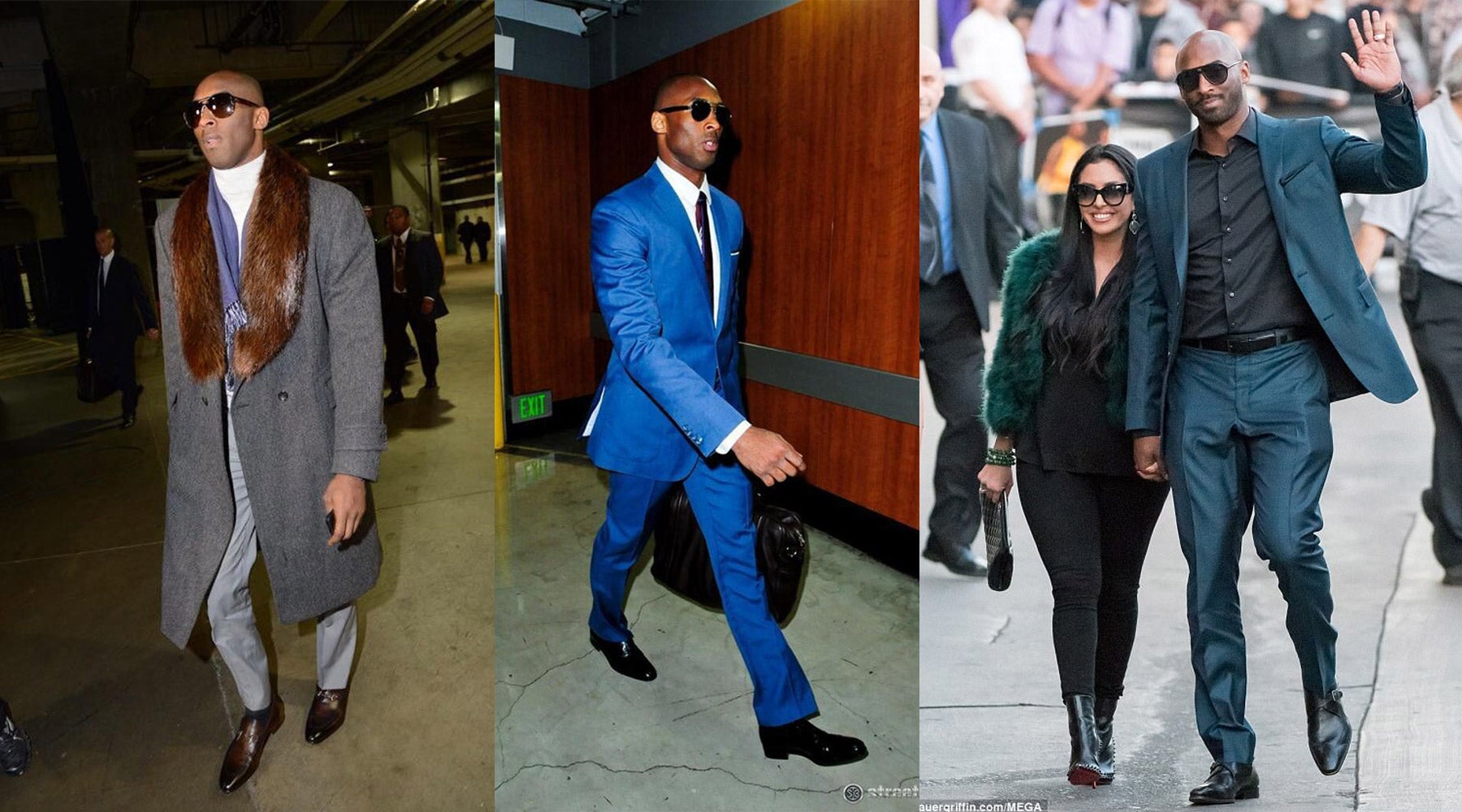 A True Businessman
Kobe was the epitome of Jay- Z's rap line "I'm not just a businessman, I am a BUSINESS maaan".
From his lucrative player contracts to endorsement deals Kobe was one of the highest played athletes in the world. Earning a whopping $323 as a player in his 20 year career and an additional $357 million from endorsements.
He had some of the biggest endorsement contracts with NIKE, Adidas, BodyArmor Sports Drink, Video Games like Call of Duty, Spalding, McDonalds, Nutella, Nintendo, Turkish Airlines and Sprite.
He was a partner with Bryant Stibel in the 100 million dollar investment fund launched in 2013.
He founded Granity Studios, a media production company, which one of it's first productions won an Academy Award for the animated short "Dear Basketball", which was written and narrated by the legend. Making Kobe Bryant the first ever athlete to receive an Oscar award.
"I built Granity Studios as a platform to create and share original stories to inspire today's young athletes,"
Bryant said in 2018, "There's surprisingly little content that combines the passion of sport and the traditions of original storytelling. Granity Studios will fill that void."
He was heavily involved in many philanthropic endeavours like Afetr School All-Stars providing after school programs in 13 cities. Veteran causes and the Kobe Bryant china fund for education and health programs.
KOBE BRYANT IS A LEGEND.
In his incredible 20 year career with the Los Angeles Lakers Kobe was top 5 greatest players of all time. He scored 50pts in a game 24 times in his career. He won 5 championship rings, 2 Olympic Gold Medals was named All-Star 18 times, 4 times league All-Star MVP. 1st guard to play 20 seasons n the NBA, youngest player to win Slam Dunk contest,2nd highest single game score record with 81pts. First player to score 30,000 career pts with 6000 career assists. He was arguably the best and most complete player of his generation and the legacy and standard he has left us is undeniable.
As we mourn the death of he, his daughter Gianna and the other people on the helicopter on January 26th, 2020 let us remember how he gave us his all on the court, and became a statesman, and incredible Father, and a leader off the court.
R.I.P Black Mamba.