If you're on social media, it's hard to miss his captivating images which almost compels you to double tap. He is Rudy Bundini and he has been a top male model who has garnered over 1 million followers on Instagram. Below is our interview with him.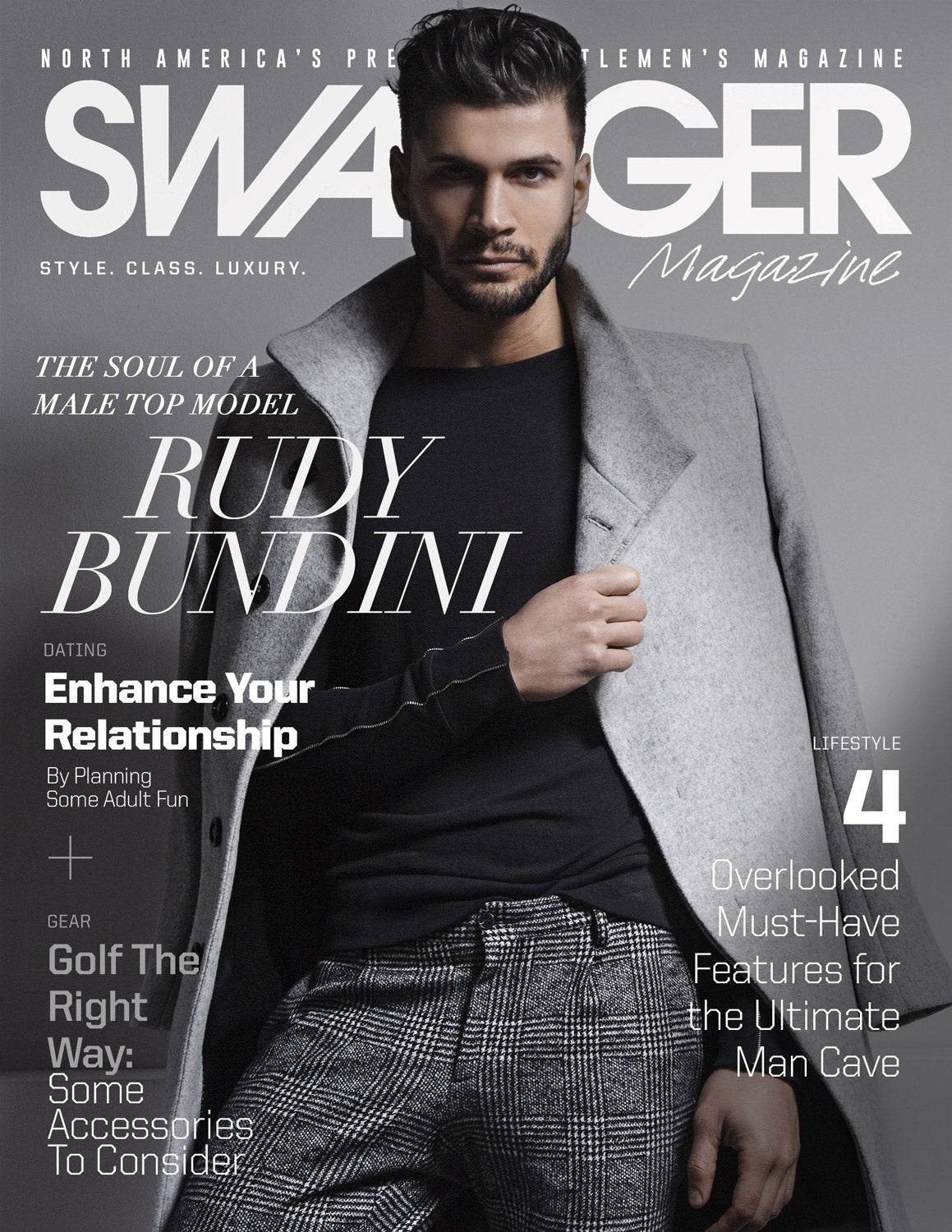 SWAGGER: You have over a million followers which suggest many people are connecting with you but you don't just post amazing pics you always have a thoughtful caption. Why is that important to you?
Bundini: Usually the pictures and captions that I post go along with each other, they express my feelings and emotions and evolves my past experiences and memories.
And it gives me a comfort, the comfort of sharing my life story, my soul with my fans.
The inexpressible comfort of feeling safe with them to write whatever is in my daily life while I am depressed, cranky, calm or wild … in my captions, having neither to weigh my thoughts nor measure my words, but pouring them all right out, just as they are, chaff and grain together; Feeling certain that their faithful hands will take and sift them, keep what's worth keeping, and then with the breath of kindness blow the rest away. And I am thankful to all of them who and share how they received my post.
View this post on Instagram
SWAGGER: You have had such great success, modeled so many great brands and appeared in numerous notable magazines, are there any brands that are still on your list that would feel like the ultimate accomplishment?
Bundini: Would love to work with Polo Ralph Lauren, Tom Ford and Nicopanda by Nicola Formichetti. 
SWAGGER: You appeared in the blockbuster Furious Seven in Abu Dhabi and was featured in Ariana Grande's video, is acting a creative outlet you are interested in pursuing?
Bundini: Although they booked me as a model in the mentioned videos, eventually it's my ultimate goal to merge into Hollywood world as an actor.

SWAGGER: As a former swimming and boxing national team member for years, your dedication to working out must now be natural to you, what is your current workout regime to remain in the top male model status?

Bundini: I do high intensity weights workout daily with super sets, this generates a good pump into muscles and at the same time it works as cardio which increases the blood flow and cortisol. So although I workout almost every day I don't stay in gym for long hours, my workout duration is usually 45 minutes to one hour, but it's a tough one.
SWAGGER: Your work lifestyle has you travelling and working like crazy, what does Rudy like to do to unwind on the rare occasions you get downtime and where is your happy place?
Bundini: Movies and puppies. You know this one thing that became more clear as I got older, that's why the Grinch wanted to live alone with his dog, lol. My happy place is dog parks.
SWAGGER: You hold a Master of Science degree in mechanical engineering, if you didn't have such a successful modelling career, would you be doing something in that field or is modelling the way you feel you could best impact the world?
Bundini: The engineering world has changed dramatically from the classic old school days, what I enjoyed in engineering field is the analytics, calculus, and numeral processes, but nowadays the apps and programming has taken over the enjoyable parts. I would never be happy as an engineer to be a part of a robotic system to translate the data between human and computer.
So I don't have a plan "B", just different ways to make plan "A" work.
So it's modelling, and I believe being a role model is not just about showing off your look, but it's about using your freedom and influence to make others feel safe to be themselves and present themselves in their desired ways and looks. It's about respecting everyone's ideas, appearances and sexualities. It's your mission as a model to see beauty in everyone and reflect that back so they see the beauty in themselves. What you influence matters not just to be an influencer. If you have a pull on people use it to show kindness still exists.
SWAGGER: Considering you're constantly styled by others for many brands, what is your own personal style?
Bundini: Literally, I can't even tell. I honestly don't even remember when was the last time I went shopping for clothes, they send me so many products and clothes that leaves me absolutely no room to add any, so I just wear what I am given not what I have chosen. But if it's my call, it's all black head to toe black.

SWAGGER: Which two accessories can you not leave your house without?
Bundini: Cell phone and dental floss.

SWAGGER: What is your current life motto?
Bundini: Accept what you can't change and change what you can't accept.
Wise words from a top model that strives to keep a positive message that goes beyond the designed image.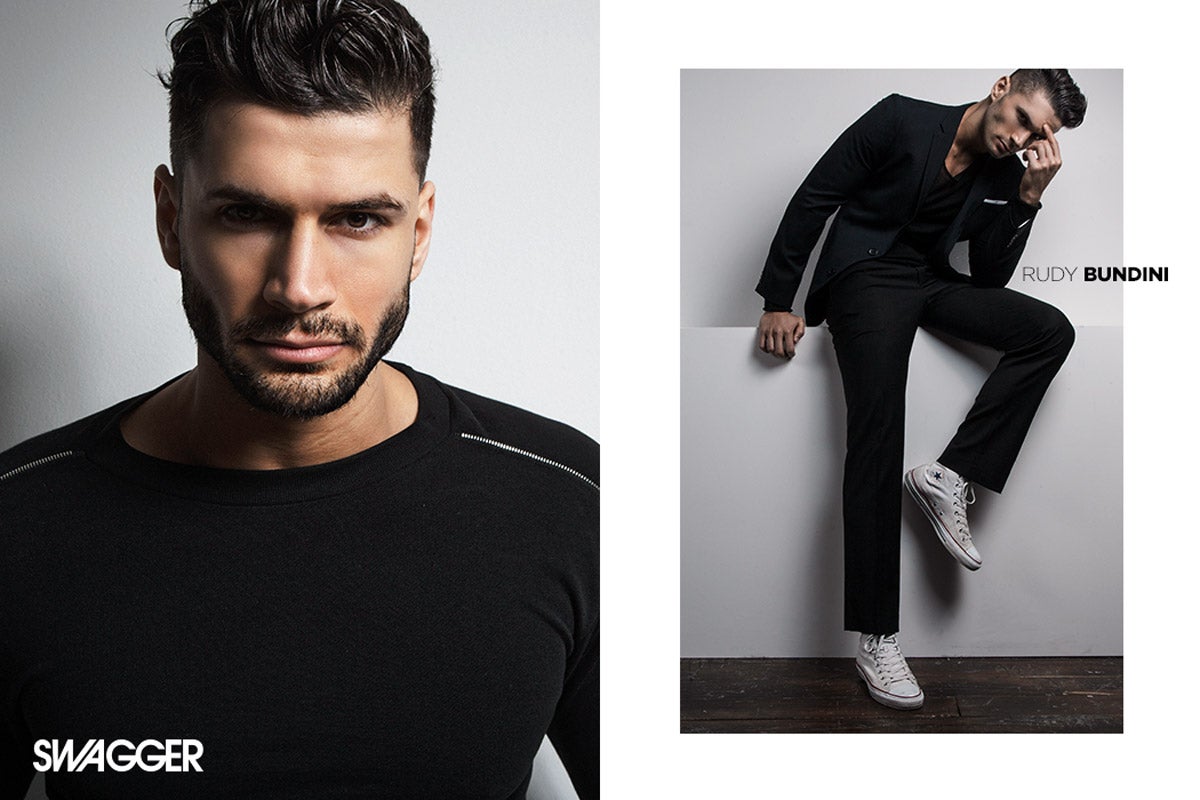 ---
Credits:
Editorial & Fashion Director & Producer: Steven Branco
Photos: Courtesy of Rudy Bundini