A Third Chapter, A New Creed: Jonathan Majors and Michael B. Jordan Take the Franchise Into Uncharted Territory
The highly anticipated Creed III film, set for release in early March, features Adonis Creed returning to the ring to face a new and formidable opponent. This film marks Michael B. Jordan's directorial debut and promises to bring a powerful, heartfelt, and awe-inspiring movie to the big screen. Still playing the franchise's main character, we'll see Adonis [Creed] fight to protect his legacy, his hard-earned title and the relationships he has built throughout his career and personal life.
Before the film's release, SWAGGER sat down with Creed III star Jonathan Majors to learn about his physical and mental preparation for the role and how co-star and director Michael B. Jordan served as both a coach and a friend throughout the process.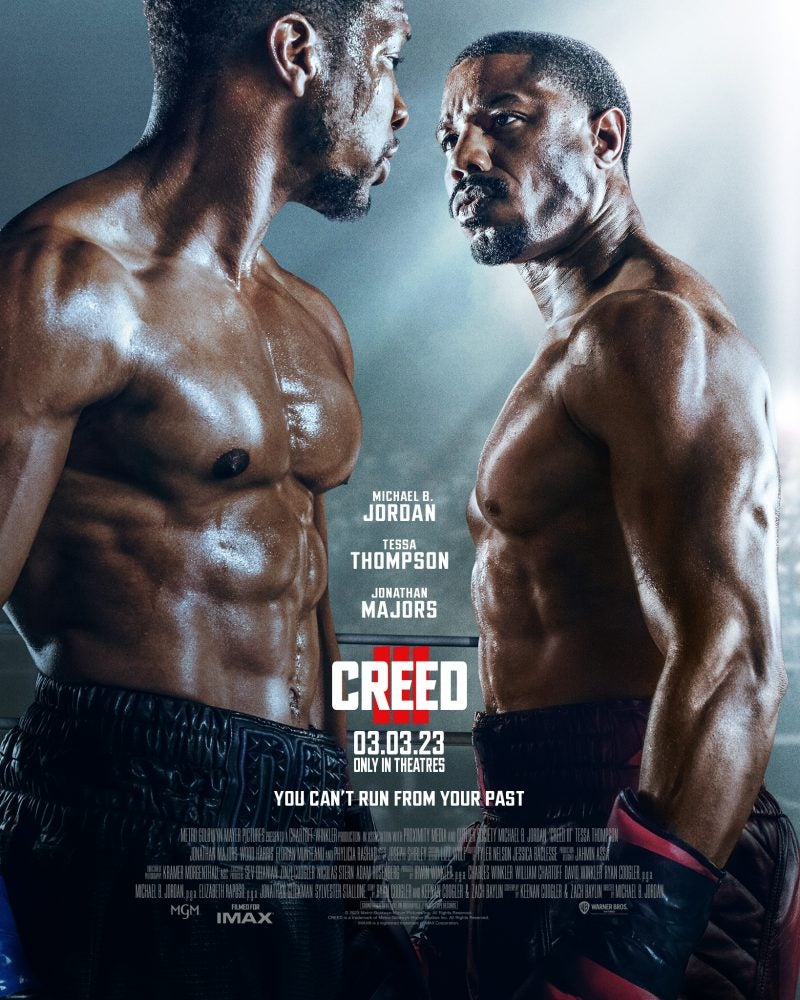 Creed III will take place seven years after the previous installment, with Jonathan Majors starring as Damian, a character who returns to take care of unfinished business. In interviews, Jordan has explained that this film will be more than just a typical boxing movie; it will explore the emotional journeys that the characters go through, setting it apart from the previous films.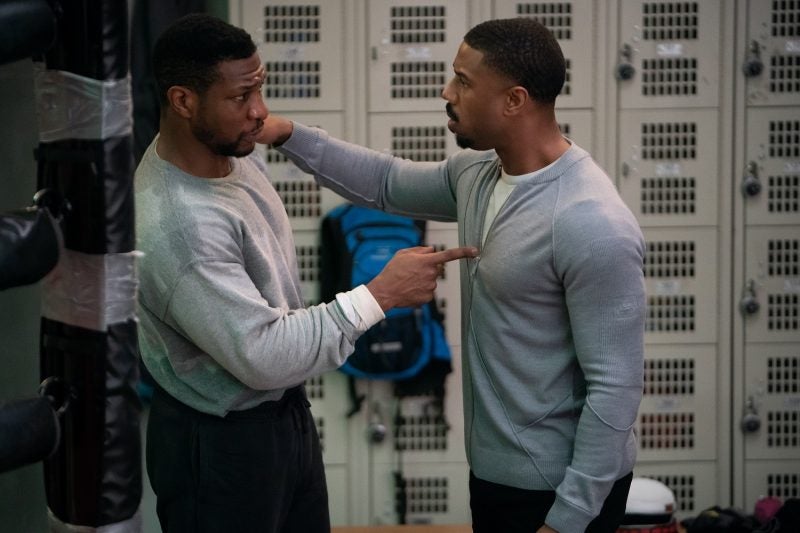 Majors' character Damian was imprisoned for several years before the beginning of this installment. He returns to fight for more than professional accolades and a personal battle that viewers will see play out between two gifted actors. While filming, Majors developed a bond with director and co-star Michael B. Jordan, allowing him and Jordan to achieve a brother-like relationship on and off the screen. Majors explained that Jordan became a boxing coach, director, fellow opponent, and friend during filming. "As a director, he pushed me; he inspired me. He allowed me to lead in that development when I needed to, and I got to follow his lead too," Majors told SWAGGER.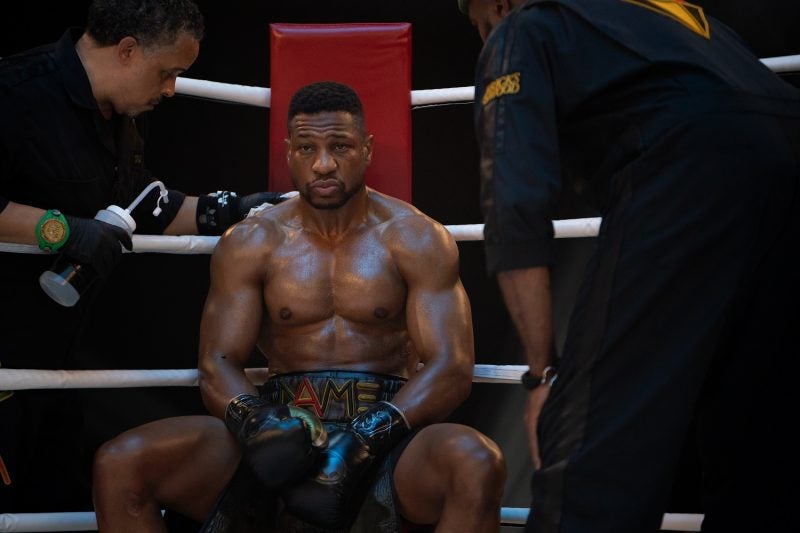 Other characters in the film include Tessa Thompson as "Donnie's" wife Bianca Taylor, Wood Harris as Tony "Little Duke", and Florian Munteanu as Viktor Drago. Majors explains that a lot of humility is associated with accepting a role in this franchise. "It was a proposal, you know, and it was so open-hearted and clear as to his [Jordan's] intentions with the film. So that's how we began," he said.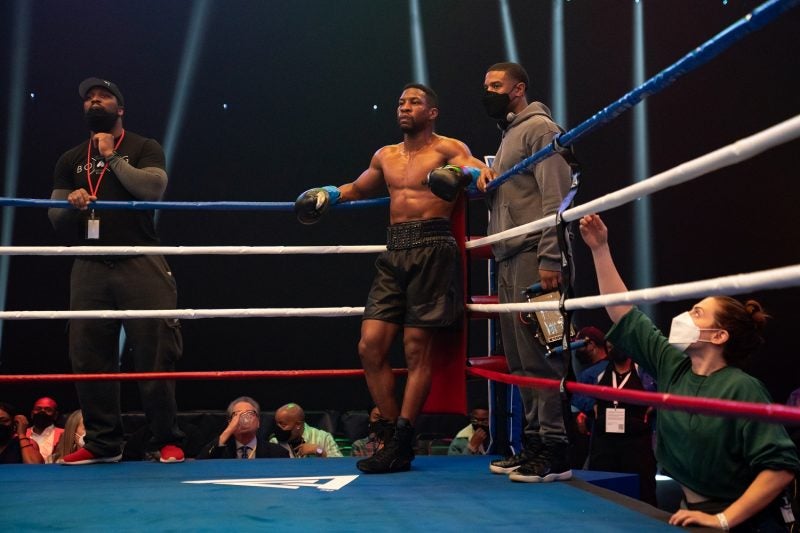 The discipline that Majors learned growing up helped him prepare for this role. Raised by a mother who was a pastor and a father in the military, he was no stranger to training. His preparation for Creed III included physical training three times a day, seven days a week. The hard work shows on the big screen, and Majors is optimistic that we'll be seeing much more of this franchise in the future. "Mike is very optimistic and confident that there will be another Creed, so we will see," says Majors.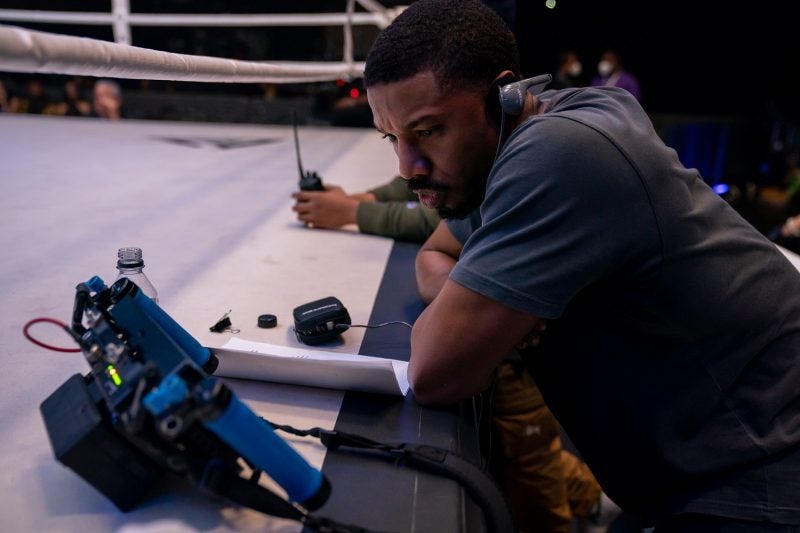 Does Majors feel a certain way about playing the villain in this film? He explains that his role is subjective. He's had experience playing the hero before in some of his previous projects, but he also appreciates having to decipher the villains a bit more. "It exercises my instrument in a different way and allows me to really work outside myself," he explains.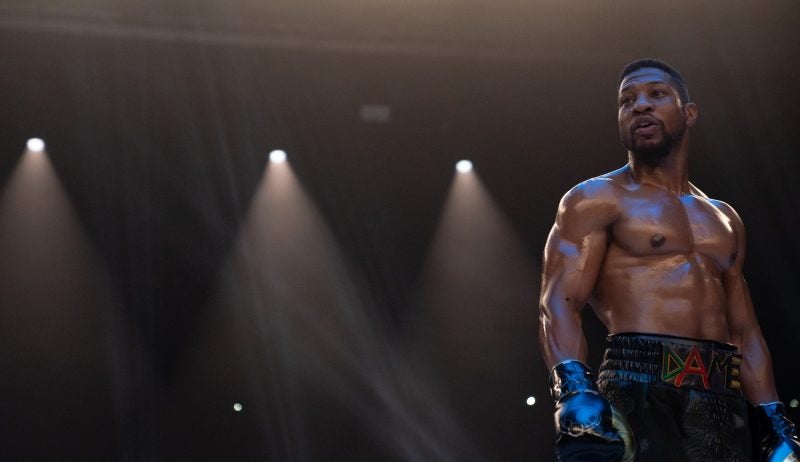 While Majors is confident that he will stay on this current side of the camera for a while along with producing, when asked about the potential for stepping in the director's chair, he says, "Never say never. If I get the itch, I know who to go to to have in-depth conversations; people like Spike Lee, Ryan Coogler, or Michael B. Jordan."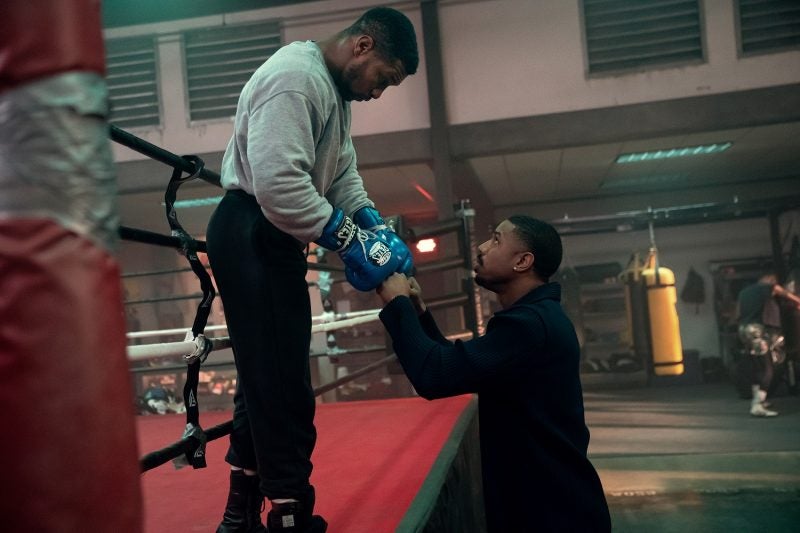 Watch Jonathan Majors star alongside Michael B. Jordan in Creed III, in theatres on March 3rd, 2023. You can also catch Majors in the upcoming Ant-Man: Quantumania sequel, in theatres starting February 17th, 2023.
Images Provided by: Warner Bros. Pictures