You might, occasionally, look in the mirror and ask yourself, "Do these pants go with this shirt?" but you probably don't give the same kind of attention to the way your outfit coordinates with your smartphone. Thanks to a collaboration between LG Electronics and some Canadian fashion designers, that could soon change.
Earlier this month, the maker of the LG Velvet 5G launched its Time Capsule Collection, which includes everything from bucket hats and T-shirts to a tie-dye tracksuit and a battery-powered backpack. The result could begin to shift thinking in the way we accessorize an ensemble to include the digital devices that are now with us for the majority of the day.
While individual pieces of the Time Capsule Collection will be available through the respective designers' web sites, LG will showcase it in a virtual event to be hosted on its Instagram channel next week, on Sept. 23. Participating won't simply offer a chance to browse merch, however: LG will one dollar up to $5,000 for every like or comment a designer receives that will go to a charity of their choice.
For Hayley Elsaesser, a designer whose contributions to the Time Capsule Collection include a bomber jacket and pants in bright colours and vivid prints, collaborating with LG was an opportunity to stretch a different kind of creative muscle. It also didn't hurt that the LV Velvet has shades of pink, her favourite colour.
"I was inspired by the illusion sunset at the back fo the phone, which from different angles looks like a lot of different colours," she told Swagger. "In high school, I also used to doodle in notebooks and stuff, and I wanted to mimic that concept with the print — that sense of personalization that resonates or a lot of creators."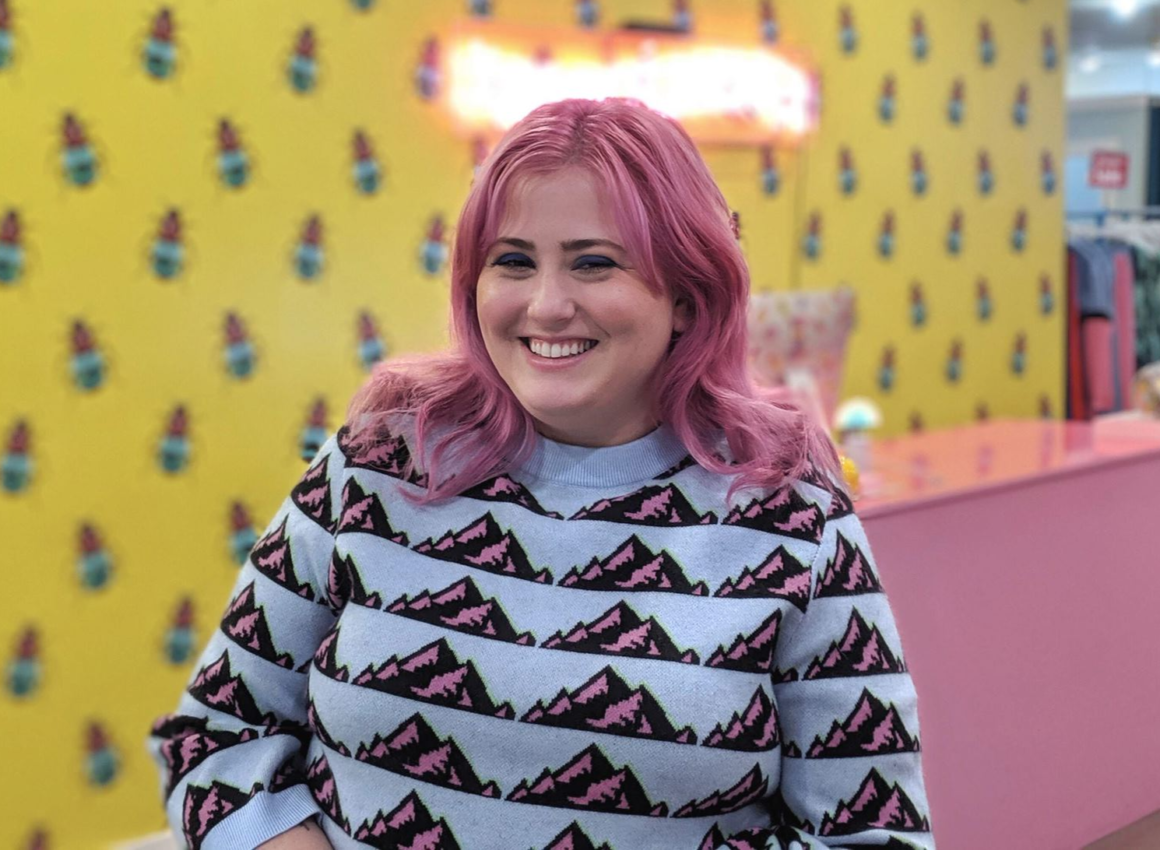 Elsaesser's work is in stark contrast with the Sully & Son Co. x LG VELVET 5G TECHPAC. The bag includes an external charge port so smartphone owners can enhance its all-day battery life, but is rendered entirely in black.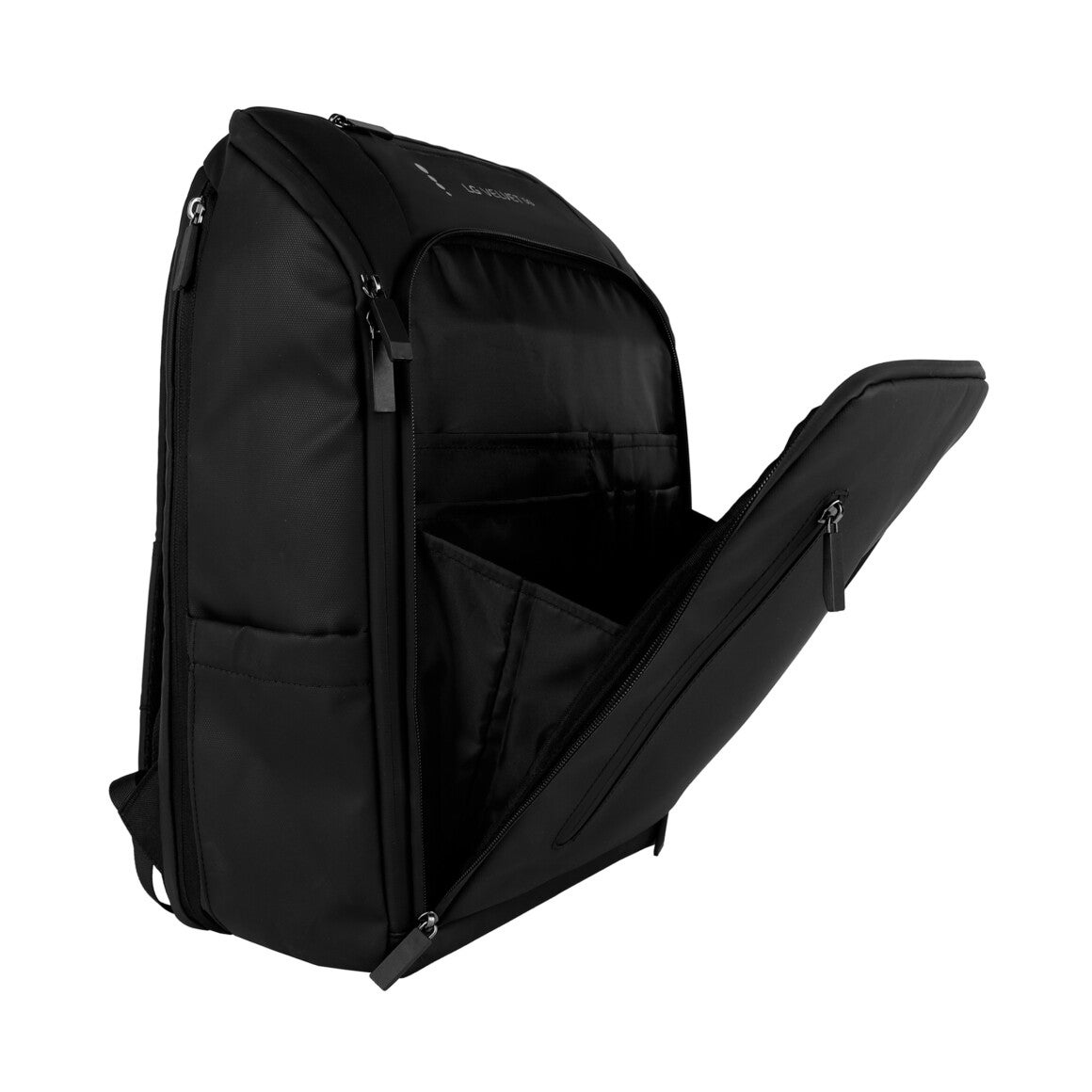 "It's kind of like (Haley) is the sunshine, I'm the darkness. I wear black a lot," explained George Sully, who noted that there are grey cues on the LG Velvet as well and suggested that the TECHPAC harkens back to a time when almost every phone was of a similar shade. "I wanted to make something I knew that I could identify with, not just stick a logo onto a bag."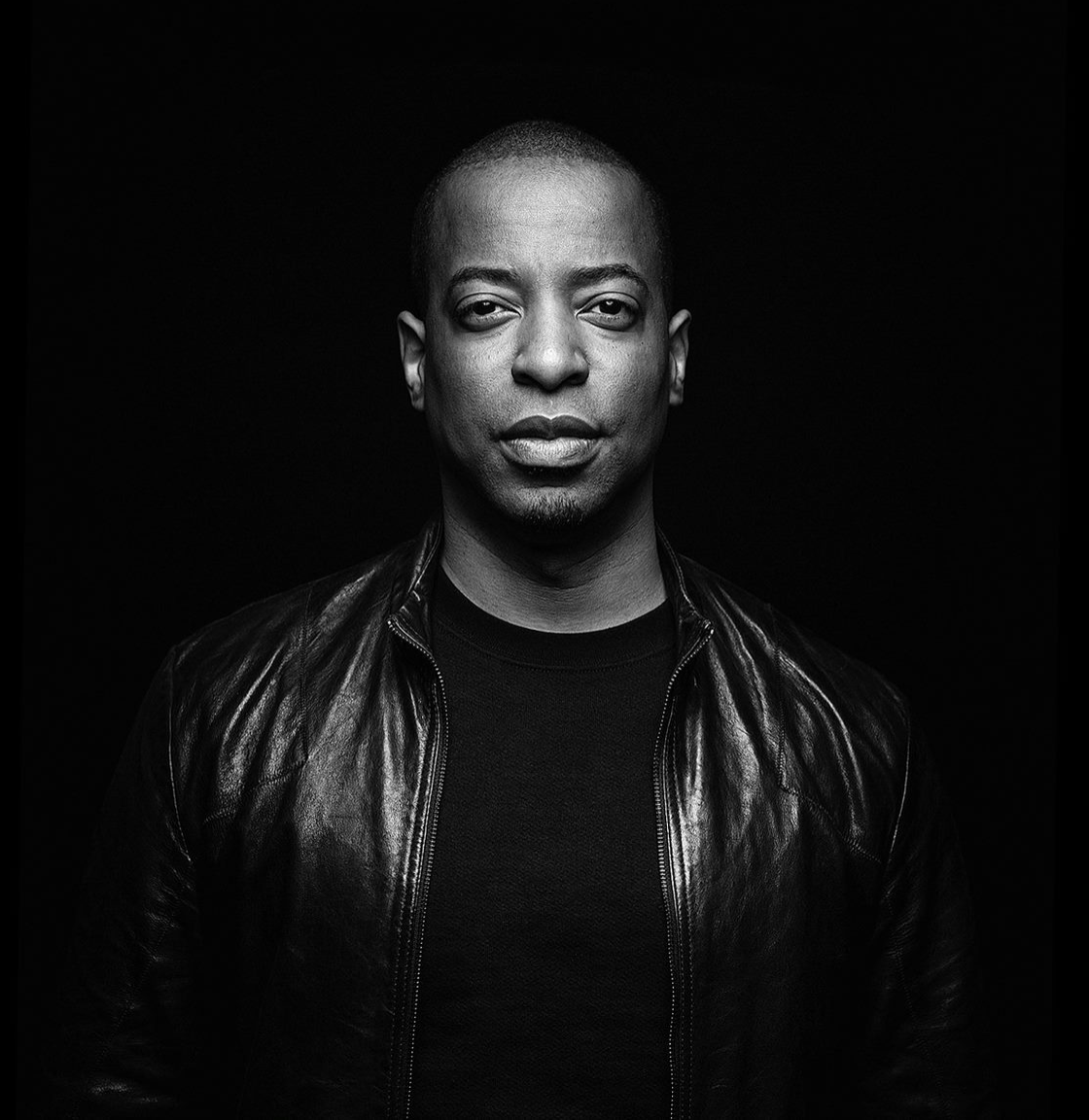 The designers didn't think purely in terms of aesthetics, but took time to get to know the LG Velvet in more detail. Elsaesser, for example, praised its stabilization features for video, which she has already used to shoot her own content. Sully, meanwhile, was impressed with the device's ultra-high resolution camera, which includes a 48MP sensor to reduce "noise" and capture more details in a photograph.
"It's just a game-changer. I'm not a super-phone techy guy, so for me, when I buy a phone, I go straight to the camera. If the camera's good, then I'm all in."
Though LG provided the designers with some high-level details about the Velvet and what it is trying to accomplish, Sully emphasized that there was never any explicit direction in what they were supposed to produce.
"They were more like, 'Give your own perspective,' and we did," he said. "It's us. It's our vibe."
That kind of creative trust was appreciated — and not always the norm, Elsaesser added.
"Sometimes in a brand collaboration there will be this strict criteria, and it can be a bit harder to work with that. It begins to feel like you're just doing a graphic design job," she said.
As for their charities of choice, both have opted for causes that support the Black community. Show your appreciation for Elsaesser's work, for instance, and money will flow to the Black Legal Action Centre. In Sully's case, it made sense to try and support an initiative he'd helped launch himself: Black Designers of Canada, an index of local fashion talent that has already grown to more than 160 listings.
LG's virtual event, which will include a performance by Sean Leon, will also feature a tie-dyed track suit created for the Time Capsule Collection by Beurd Clothing.