At Comic-Con San Diego earlier this month, Simu Liu made international headlines when he was chosen to play Shang-Chi, the first-ever Chinese superhero to be featured in a Marvel Comics film. Weeks before that, though, the Kings Of Swagger alumnus was getting the attention of practically anyone with an Instagram account by taking on another, perhaps even better-known role: Old Spice guy.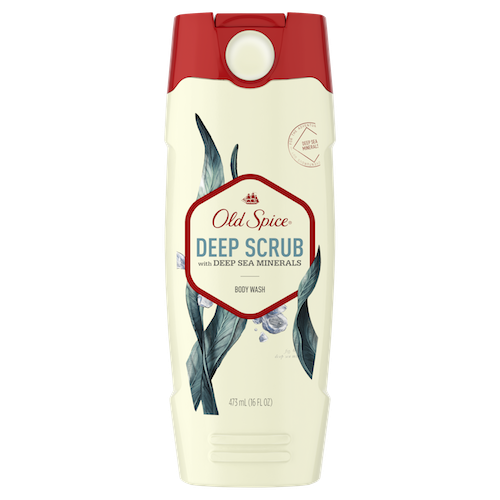 Say what, now?
If you've watched Liu, star of the sitcom Kim's Convenience, you might not immediately place him as an obvious successor to Isaiah Amir Mustafa, the former football wide receiver who first started promoting the mens' grooming products line in the 1970s, or Terry Crews, who took over in 2010. In the short Instagram spots, however, Liu becomes the first Canadian ambassador for the brand with a story that puts him in a state of camping crisis.
Liu told Swagger he was conscious about striking the right balance between participating in a commercial and risking his reputation or artistic integrity.
"Anybody would get excited (about the opportunity, but I had to look at the landscape and at some of my peers, who maybe didn't have the best kind of brand association," he said carefully, adding that he knew from the beginning he would have to make the character his own. "I was very aware of Terry Crews. I knew going in I cannot be more Terry Crews than Terry Crews. I wouldn't even been be close."
The camping scene in the first spot is a gentle reference to Old Spice's new "Fresher" collection, a collection of five different anti-perspirant/deodorant and body washes with scents the company says were forged from nature.
Liu said his favourite from the collection at the moment is called Volcano with Charcoal, and a deodorant called Timber with Sandalwood. Both contribute to what he described as his version of the Old Spice's effect.
"It's about having the scent of an outdoorsman, even though you yourself might be from downtown Toronto," he said. "It's smelling good and having the confidence to march out and deal with whatever nature throws at you."
That said, Liu is very conscious of becoming an Old Spice ambassador (and now a super-hero) in an era defined by #MeToo. That's why he said he wants his work to project a more positive representation of masculinity.
"I think for me it really is less about chest puffing and all this machoism to really just being about self-love, self care and being confident in yourself," he said. "It's how you frame your attitude, whether it's how you behave or what's the product you choose to put on your body every single day."
Does being seen as a new generation of Old Spice guy put pressure on Liu — a well-known basketball fanatic who got to ride with the team during the Raptors' victory parade — to smell better in places like the gym?
"I'm more aware of how I'm smelling," he allows. "To say I need to smell better would imply I was stinking up the place before."