No one will ever know, necessarily, what's written underneath the label on the sweatshirt, and no one needs to know. And even if someone does read it, the words might come across more like a poem than the confessional story of lost love it actually is:
"SHE LOVES HIM
BUT

HE LOVES HER
BUT
SHE LOVES HIM
BUT
HE LOVES HER."
This is just one of 120 different secret messages encoded in the second unisex collection from New York-based Tap To Edit. It hints at the complexity of desire but also reflects something real — all the stories sewn into the collection's tags come from real people, who sent them in anonymously to the brand.
According to Alyas M.A Scofield, who launched Tap To Edit two years ago, an invitation to submit stories was first posted on the brand's Instagram account. In contrast to the often over-polished and resolutely sunny ways we portray ourselves on social media, he said he wanted to offer an outlet of sorts for people to let go of heartbreak or other pain they'd experienced in their lives.
"There are a lot of people who don't want to wear clothes with a big Gap circle on it,"
he told Swagger. "If you design clothing without offering some sense of feeling, people can perceive that. I wanted to have real meaning in the clothes to make them feel alive."
Some of the other messages on the tags include "I have returned the ring that I bought for her," for example, while others explore the relationship between love and race, such as "people still judge me because of my skin color," or self-esteem issues with messages like, "I spent my whole life for what other people thought was right."
Those who buy items from the collection online — which includes T-shirts, hoodies, sweatpants and hats — won't know what stories or messages will be written on the tags until they get them. Tap To Edit's logo, meanwhile, is literally a broken heart, but Scofield suggested his outlook is more optimistic than that image might suggest. By crowdsourcing stories of breakups and angst, he's cultivating a community of survivors, and the brand's name is all about revising sad endings into potentially happier ones.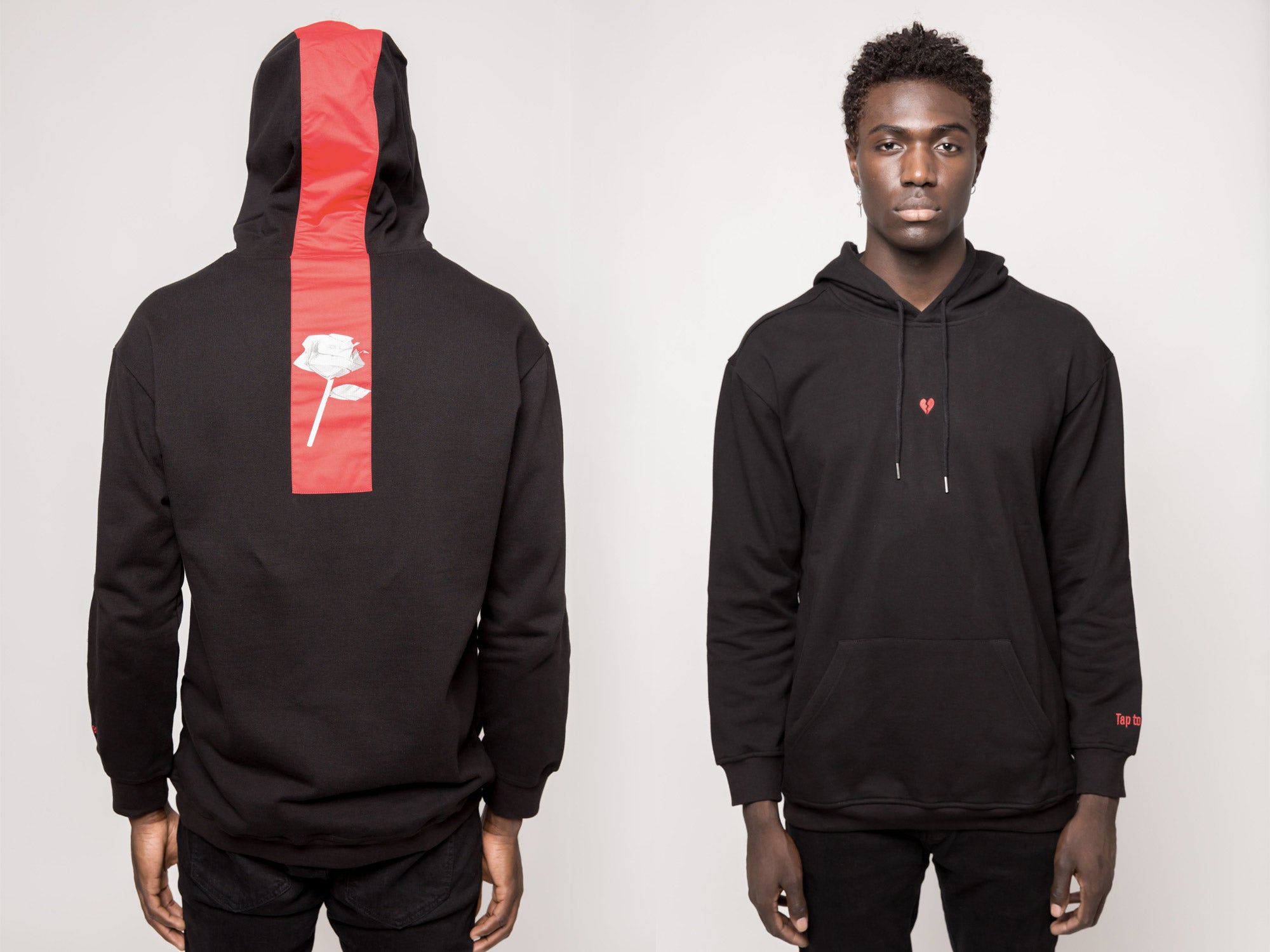 "If you go into (Adobe) Photoshop or Illustrator and you want to put text on and image, you have to click on that blank box where it says 'tap to edit.' I was like, 'Every story starts with that,'" he said.
This may not be streetwear that screams "Spring is in the air," in other words. But by having the courage to walk around in it, you might be telling the world that you've not only loved and lost, but that hope springs eternal.