Valentine's Day shopping can difficult, even if you love gift giving.  No matter what stage of love (or lust) you are in, there is one major rule to follow – think about what he would actually want.  If you know, for example, he is a casual dresser, buying him a tie because you want to see him in a suit isn't going to make him jump for joy.  He may be a car lover, you also don't want to scare him away by buying him a Beemer when you haven't met the family yet.  Check out our top picks for your Valentine at any relationship stage.  They'll be a hit for newbies or long-timers.  We even included a few items for guys who are their own Valentine.
Gifts for Stage One – The Honeymoon Phase OR For the Single and Ready to Mingle
This is the stage when you have been together long enough to leave a toothbrush at his place, but he hasn't cleared a drawer out for you yet.  You may not see his flaws, but you do notice a few things that could up his game.  If you are single, you may need to up your style game.  We kept that in mind for all of the gifts.
BELLWETHER – VINCERO WATCHES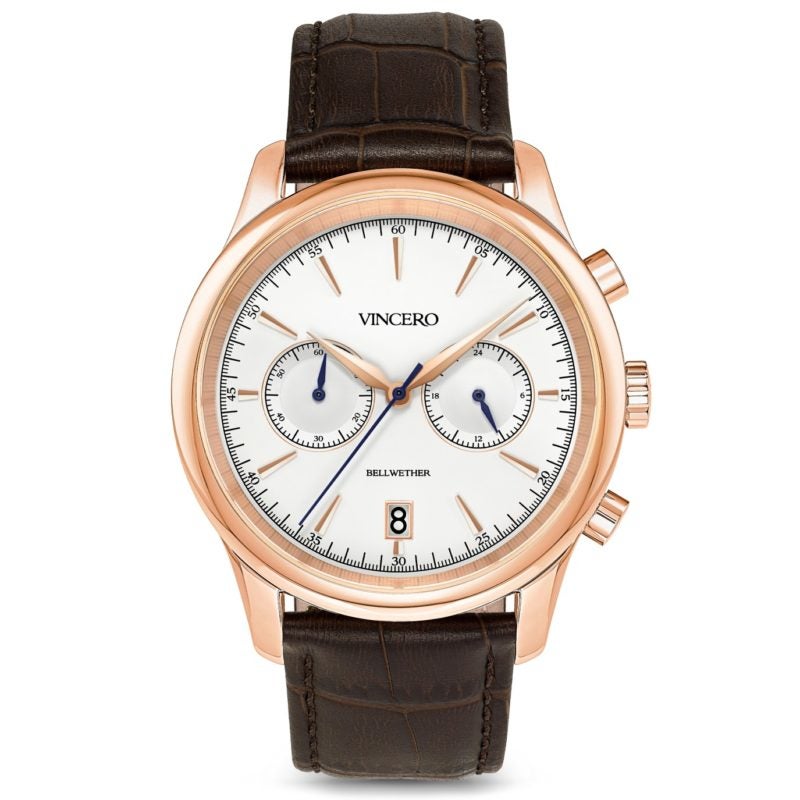 Are you ready to work the room or just want to dress to impress your Valentine's Day date? Then Vincero's Bellwether is the wrist candy for you. It features Seiko Mecha-Quartz Movement to maintain accuracy. The durable casing is designed with Rose Gold 316L Surgical Grade Stainless Steel. The genuine Italian Top Grain Leather adds an air of elegance.  It is for the man that wants to exude confidence without being too flashy.
Cost: $199.00 USD
Buy Now
*Sponsored
KRONIS MEN'S UNDERWEAR LOW RISE TRUNKS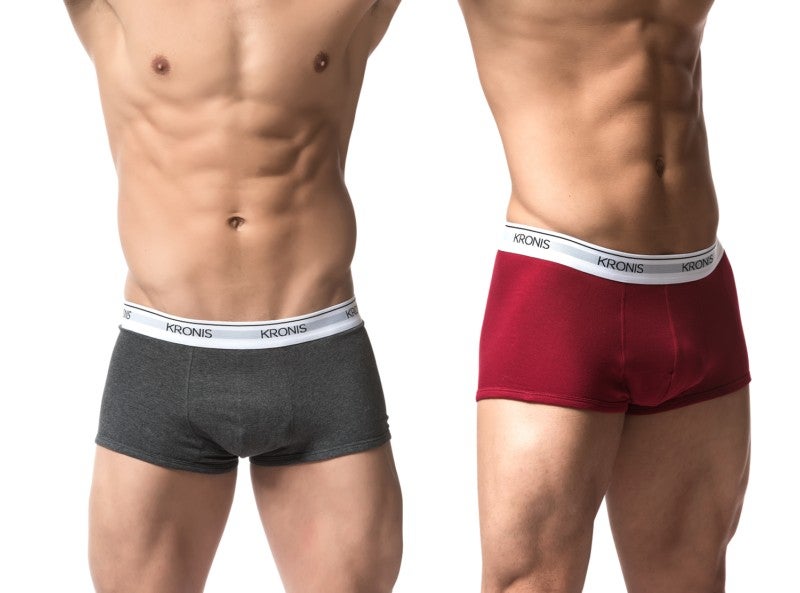 Is your new love wearing dad-style boxers or even worse, bikini-briefs? Kronis Italian designed men's underwear are made from a premium 180GSM soft and breathable brushed cotton blend. They are made to feel comfortable and snug with no ride up and the square cut is modern, sexy and will give you a little eye candy and him a little SWAGGER.
Cost: $19.97 USD
Buy Now
OVO ESSENTIALS HOODIE IN BLACK
Casual doesn't have to mean sloppy.  Show that you embrace his "athleisure" style but help him up his game.  Get him the OVO Essentials hoodie in classic black.  Go up a size so that he can be comfortable in a more relaxed, yet still slim fit.   Single guys – you can wear this out and still look good, but not like you are trying too hard.
Cost: $158.00 CAD
Buy Now
Gifts for Stage Two – Reality Sets In BUT He Still Deserves an A for Effort
This is the stage when he not only has a drawer cleared out for you, but you have taken over his closet.  Your Tinder profiles are down and you are tagging each other in IG posts.  You know his tastes a little better, so you can buy him something that will appeal to his sense of style or just help that style grow.
NOGU SILVER AND RED ENAMEL MACRAME FASHION SANTA BRACELET
This bracelet is not only fashion-forward, it is also part of NOGU's Fashion Santa collection.  In the Hindi tongue, Kismet is synonymous with destiny, for that which was meant to be and surely will someday be.  The linked chains of the Kismet are designed to represent the interlocking bonds of destiny, drawn together to form a dependable and fateful path that stretches out into eternity.  This gift can have more than one meaning.  You know your BAE's style and this would look great on him, and the meaning behind the bracelet is to AHEM, move things along in your relationship.
Cost: $68.00 CAD
Buy Now
ADIDAS Y-3 YUBEN LOW
When you have been with your Boo for awhile, you hopefully know his shoe size.  A great gift for Valentine's Day is a pair of limited edition sneakers.  The shoe says casual, which he will love and it say stylish which you will. Adidas's Y-3 is an imaginative take on a '70s court style. It is a modern take on the classic trainer.
Cost: $250.00 USD
Buy Now
THE ART OF SHAVING – THE 4 ELEMENTS OF THE PERFECT SHAVE – UNSCENTED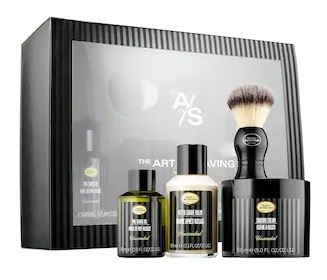 The Art of Shaving's kit will take shaving from a chore to a morning ritual.  It also means no beard burn for you.  The formula is ideal for men with sensitive and normal-to-dry skin, ingrown hair, razor burn, or tough beards.  It is unscented so there is a lower chance of irritation for him, because if he gets an ingrown hair, you'll hear about it.
Cost: $95.00 USD
Buy Now
Gifts for Stage Three – Long-Timers Longing for Romance
At this point, you are either married, have kids (or both) or have been together longer than A-Rod and J-Lo.  You may even take each other for granted.  After all, once the bathroom door stays open, you are hurting in the romance department.  Here are our picks to put a little WOO-mance back into your relationship or just help him feel appreciated.
BYREDO VELVET HAZE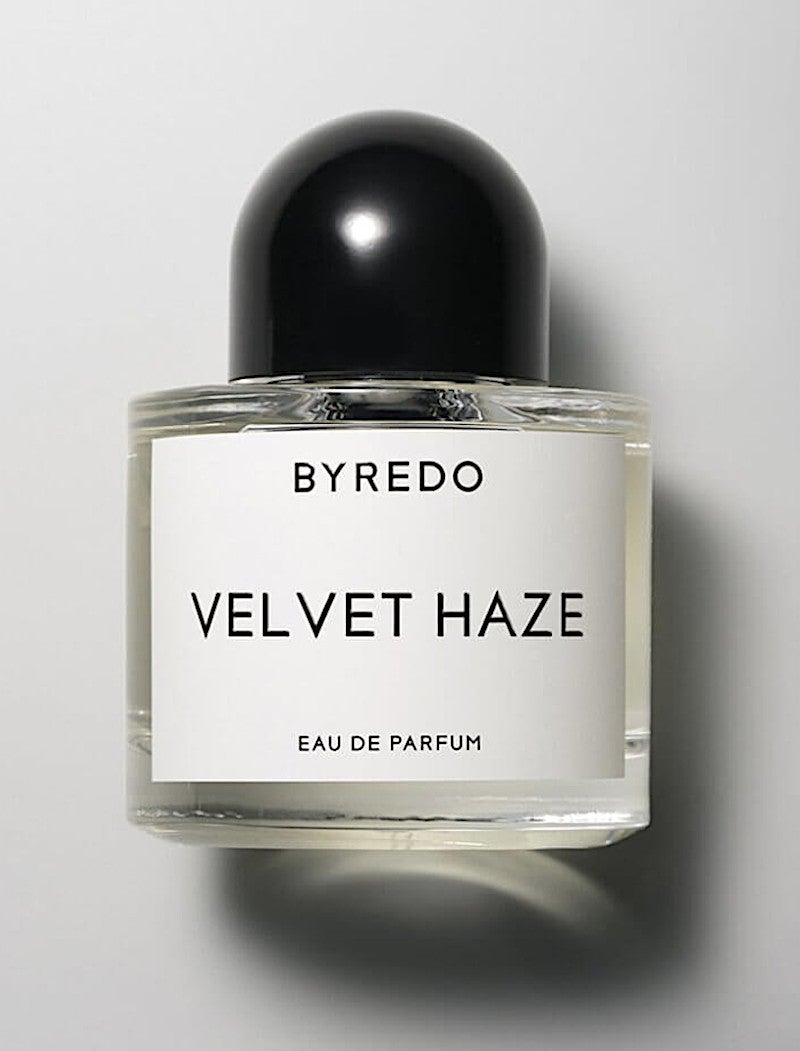 Instead of buying him his usual drugstore favourite, why not splurge and get him something that he wouldn't buy for himself?  Byredo Velvet Haze is a unisex fragrance that is a true sensory experience.  Best of all, if he doesn't like it, you can add it to your collection.
Cost: $180.00 USD  
Buy Now
RAY-BAN CLUBMASTER CLASSIC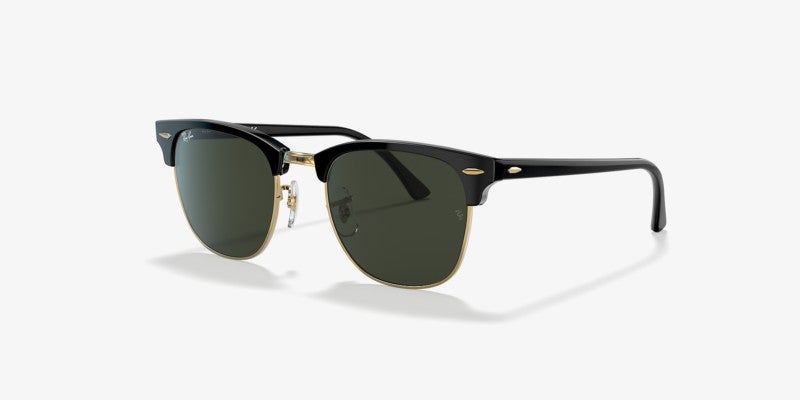 Nothing says love like an update for his shades.  Even if your guy is picky, you can't go wrong with these Clubmaster Classics from Ray-Ban.  They are retro and timeless.  Have them engraved to make them really personalized.
Cost: $198.00 CAD
Buy Now
SHINOLA GUARDIAN LEATHER DUFFLE BAG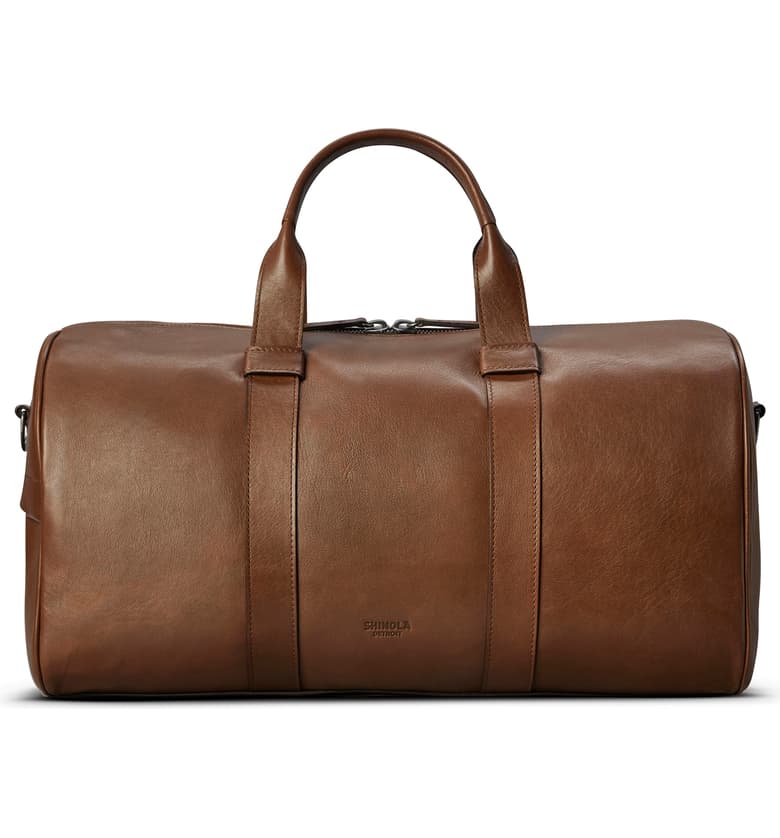 Tired of watching him schlep that duffle that he got as a freebie at the gym 3 years ago?  Take his style up a notch or two with Shinola's Guardian Leather Duffle Bag.  It's durable enough to last for years PLUS you won't have to cringe when you walk down the street with him.
Cost: $1,810.64 CAD
Buy Now