*unlocks car door, eases into driver's seat, pushes the engine button*
It's go time.
As an 80's baby growing up as the muscle car era was coming to an end, there is a certain je ne sais quoi about the Ford Mustang. The unnecessarily loud muscle car – often driven by a cool cousin or uncle – that always pulled in attention simply for being there. It epitomizes a certain kind of rebellion that everyone wanted to be part of – and it still kinda does.
Fast-forward to 2023 and, other than some minor aesthetic changes, the car largely remains the same iconic part of car history that begs to be driven and guarantees fun.
A few weeks ago I had a last-minute work trip to Santa Rosa (wine country suburb of San Francisco) and reached out to my friends at Turo, the AirBNB of car rentals, to see if they could help me get from SFO international airport to Santa Rosa, an hour an a half drive away (with ideal traffic conditions), to which they happily obliged and offered me a rental credit within their platform.
Like a kid in a candy store I began scrolling through my choices: a big SUV? An over-the-top Corvette? Maybe an older BMW convertible? It felt almost too easy to decide, but once I realized that rainy season means no convertible and insurance on a sports car is pretty high, the cost-effective solution would be just to grab the guaranteed fun time 2021 Mustang coupe – and so I did.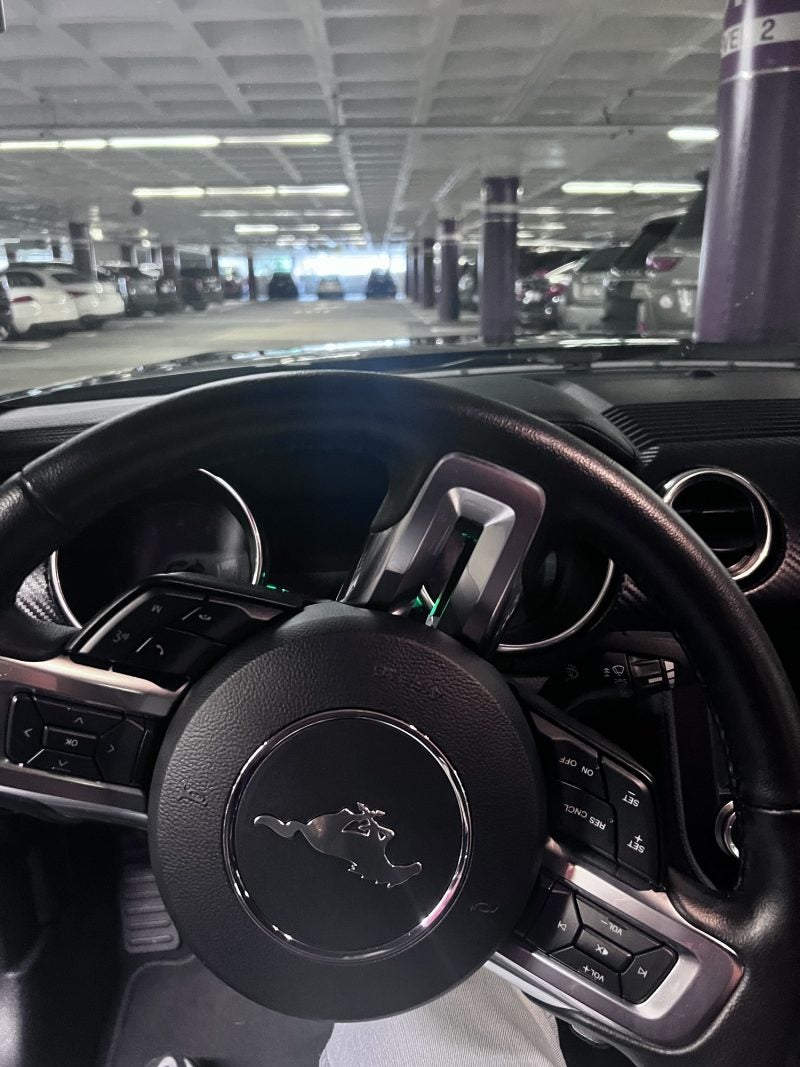 My host, Martin, was incredible from the jump: easy, helpful, and super-patient as I navigated the nuances of grabbing a car that wasn't in the car rental garage. We met, he walked me through everything, we shook hands, and I hit the road; ripping out of the garage like I was in a Jason Statham movie, hold the gunfire and cunning British accent.
Navigating out of San Francisco, to the Golden Gate Bridge, then onto the highway on my way to Santa Rosa was convenient and easy due to the built-in, plug and play CarPlay feature (thanks to Martin for leaving me a cable to use!). Address plugged in, I was ready to go! The rain held off – coincidentally – until I crossed the bridge and began my descent into wine country. This is when things turned from fun to more focused: rain started coming down hard and traffic became bumper to bumper; it was hard to navigate the stop and go, but the aforementioned was made enjoyable because how do you not have fun in a Mustang?  It literally begs you for it.
I finally arrived safely, parked at my hotel and began the tradeshow rounds; all while appreciating having a car at my disposal versus Ubering around for the various dinners.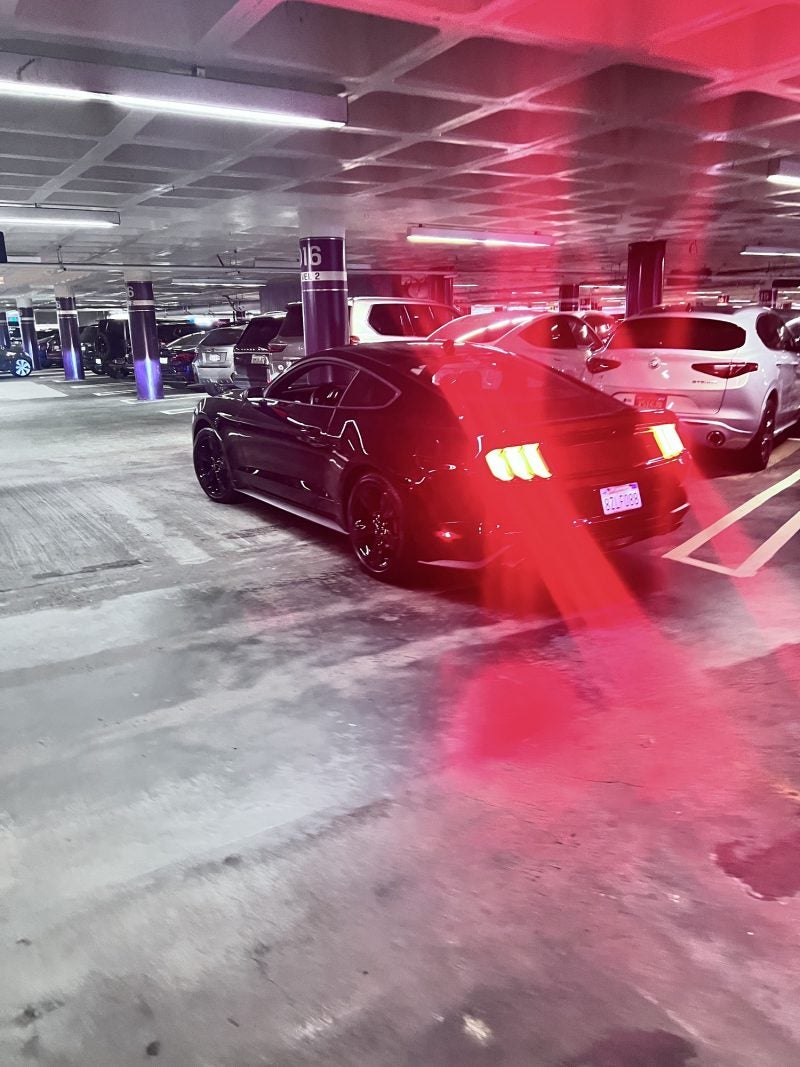 Throughout the two days in Santa Rosa, then heading back into San Franciso, my host went above and beyond to make me feel supported and heard. The perceived feeling of trust and camaraderie went along way in ensuring that I knew this wasn't your typical Budget rent-a-car transaction; my host wanted me to have fun and made sure I knew that he was one click away for any questions or needs.
Overall, as someone who travels extensively for work, often relying on a boring and expensive car rental to get around, Turo changed my mind on what a car renting experience *should* feel like. I implore you to give it a try for your next trip, you won't regret it!
Guest Review: Corey Herscu