In the ever-evolving world of smart home technology, the Homey Bridge stands out as a beacon of simplicity, affordability, and privacy-first design.
Developed by Athom, a pioneer in the smart home industry, the Homey Bridge has officially emerged from its beta phase, marking a significant milestone in home automation. With compatibility over 50,000 smart home devices from over 1,000 distinct brands, this smart home hub is set to revolutionize how households experience convenience and control. Today, as it commences its shipping journey to the U.K., Canada, and other countries, the Homey Bridge promises to be a game-changer for tech enthusiasts and everyday homeowners alike.
So what makes the Homey Bridge so special? See our full review below:
1. Seamless User Experience
Setup and installation are a breeze, even for those new to smart home technology. The intuitive interface streamlines adding and managing devices, eliminating the frustration often associated with complex configurations. Whether adjusting lighting, setting up routines, or managing security cameras, users will find themselves seamlessly navigating the Homey app, making the entire home automation process a joy rather than a chore.
2. Unrivaled Device Compatibility
One of the standout features of the Homey Bridge is its extensive compatibility with a staggering range of devices. With support for over 50,000 smart home devices from more than 1,000 brands, users are granted unparalleled freedom in crafting their ideal smart home ecosystem. From thermostats and door locks to entertainment systems and kitchen appliances, the Homey Bridge seamlessly unifies disparate devices under one cohesive platform, enhancing overall functionality and convenience.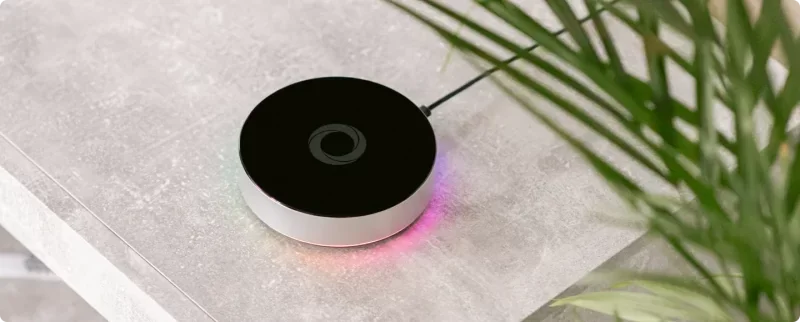 3.  Affordability Redefined
In a market where sophisticated smart home hubs often come with a hefty price tag, the Homey Bridge shatters the mold by offering an affordable yet feature-rich solution. Athom's dedication to democratizing smart home technology is evident in the Homey Bridge's accessible pricing, allowing a wider audience to embrace the benefits of automation without breaking the bank. This affordability empowers homeowners to embark on their smart home journey without compromise.
4. Privacy Takes Center Stage
Privacy concerns are at the forefront of modern technological advancements, and the Homey Bridge rises to the occasion by prioritizing user data security. With emphasis on privacy-first design, Athom ensures that user information remains confidential and protected. Local processing of data, coupled with robust encryption measures, guarantees that sensitive information remains within the confines of one's home, offering peace of mind in an increasingly interconnected world.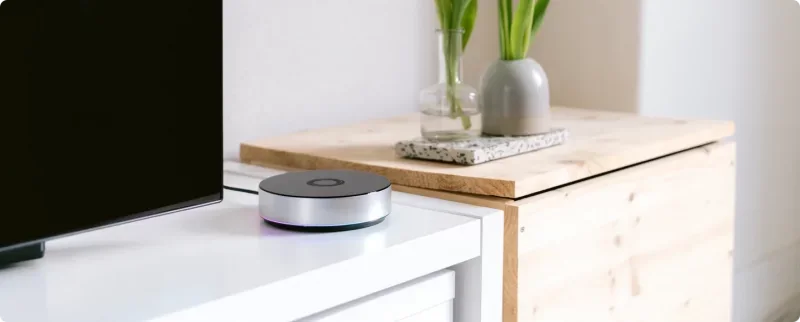 5. Global Availability and Shipping
The culmination of Athom's dedicated efforts and meticulous testing has led to the official launch of the Homey Bridge, marking a pivotal moment for smart home enthusiasts worldwide. Shipping to the U.K., Canada, and several other countries, the Homey Bridge is ready to find its place in countless households. This global availability ensures that individuals from various corners of the world can experience the transformative power of seamless home automation.
Final Thoughts:
In the grand tapestry of smart home technology, the Homey Bridge emerges as a beacon of innovation and accessibility. As Athom ushers in a brighter future for smart homes, the Homey Bridge is a testament to its commitment to enhancing everyday living through cutting-edge technology.