Amid the coronavirus pandemic, car thefts are on the rise. LA alone has recorded a 21% surge in thefts. According to recent research, the main reason for the increased number of stolen vehicles is the growing desperation among people due to recession.
Pick-up trucks and SUVs are the major targets since most have been left on the streets unattended since they no longer have work to do. The owners and drivers are localized at home, and some have neglected their cars and no longer do regular check-ups to confirm whether their vehicles are okay or not.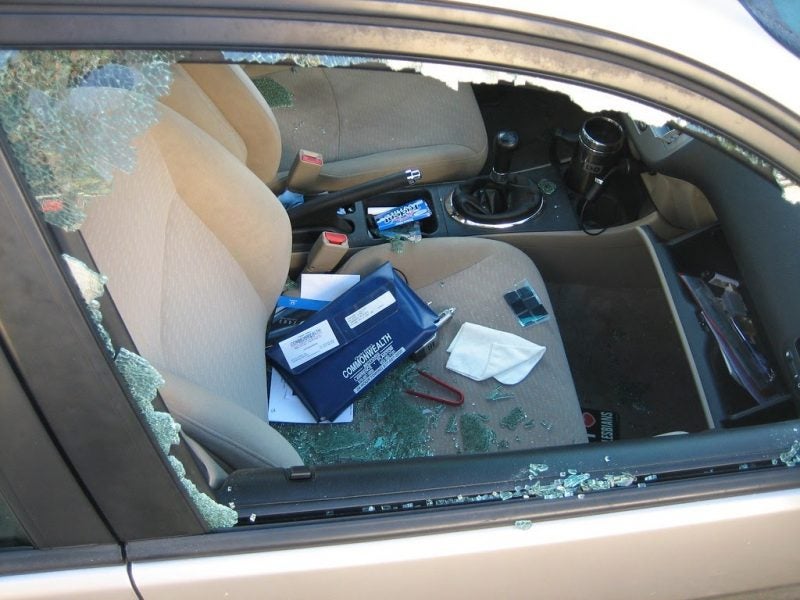 Many drivers are known to leave their vehicles unlocked and their car keys inside the car, among other valuable things. This makes it easy for thieves to steal your vehicle. There are several ways vehicle owners can ensure that their vehicles are safe. It all starts with the basics, like ensuring that you lock the vehicle and closed windows. Car keys should also not be left inside the car.
Ways to protect your car from being stolen
There are several ways in which you can minimize the chances of your vehicle being stolen. According to the Get-Locksmiths branch owner in Las Vegas, Pini Hachamov, Las Vegas has one of the highest rates of car theft in the country. While his colleagues in New York had to deal with a 106 percent increase in car thefts in December, Las Vegas has seen a consistent increase throughout the year. As car thefts in Las Vegas may increase even more in 2021, Pini Hachamov shared with us his best tips for keeping your car protected from theft. Here they are; 
1. Install a transponder to your key 
This has to be done by a professional automotive locksmith. The transponder works as both a transmitter and a receiver. It will be communicating specific signals to your car for it to start. The signals have to match for your car to start. Installing the transponder is a smart move as experienced car thieves have worked around traditional ignition systems.
2. Lock your door and roll up the windows
Whether you have packed your car outside your home or are just out for a minute, always make sure you have rolled up the windows and locked your car. Also, never leave your car keys inside your car, even if you are going out for a short while.
3. Never leave your car running
Whether you are picking someone or at the gas station, do not leave your car running. This is unsafe and would make it easy for any car thief trailing your vehicle to make away with your valued automobile.
4. Always park your car in a well-lit area 
This helps ensure anyone getting close to your vehicle is exposed or captured by CCTV cameras installed nearby. Dark areas are also hotspots for thieves since no traffic would deter them in secluded areas.
5. Install an alarm
Installing a car alarm helps you get notified every time someone attempts to steal your car or when there is a disturbance near your vehicle. Car alarms are a great deterrent as they attract everyone's attention.
6. Have your windows tinted
Having your windows tinted prevents anyone on the outside from seeing what's happening or what's inside the vehicle. Thieves are less likely to break in and steal your car when they are uncertain if there is somebody inside. Some vehicles get vandalized because some interior installations are in plain view, thus arousing the interests of scoundrels.
7. Install a vehicle tracking security system
This will always come in handy in the event your vehicle gets stolen. Most commercial vehicles have a tracking system, and it helps monitor a car's route or delivery process. Vehicle trackers have become popular in recent years, and when installed by an unprofessional auto locksmith, advanced thieves can easily trace such trackers and disconnect them. Consult with a local expert who can give you extra advice on how to keep your car safe.
8. Carry valuables and personal documents with you every time you leave your car
Whether at home or in the office, never leave valuables or personal documents such as credit cards and car ownership documents inside your vehicle. It all makes it easy for a car thief to make away with your possessions.
The National Highway Traffic Safety Administration has also come up with guidelines for car owners. Installation of immobilization-type devices stops thieves from getting past a vehicle's ignition system by disabling electricity or fuel from flowing into the engine. They also propose getting a vehicle recovery system that will help track the location of a stolen vehicle. 
In case your vehicle is stolen, you must report to the nearest police station and your insurance company as soon as possible. Some of the crucial information you should have is the license plate number, color,  make, and vehicle model. These are simple but effective strategies that protect you from losses and the resultant cost of replacing stolen vehicles.