It seems as the world has become more digitized, people don't feel the need to get their mail in a physical form as often.
Many folks pay all their bills over the internet. They look at the newspaper on their cellphone or get news through social media. Grocery stores have stopped sending their weekly ads through the postal service.
This is all unfortunate because working for the U.S. Postal Service (USPS) is still a very rewarding career choice. You get tremendous benefits like health insurance and retirement savings. The USPS auto insurance discount is quite large compared to other jobs, and the company vehicles are covered by the government's commercial policies. 
These rewards make the postal service a unique career choice with more benefits in the times we're living in than you may have originally thought. The Postal Service is still alive and well.

You Get Medical and Retirement Benefits
Like most government jobs, being a USPS worker allows you to get medical and retirement benefits other non-government jobs don't provide. While this is a positive aspect of the postal worker experience, you need to check and see how much retirement money you get before calling it quits.
Postal workers still need to sign up for Medicare and cash their Social Security benefits as any other person would when they retire. The difference is postal workers have a guarantee they will get some sort of retirement benefits after they retire from the USPS if they have worked there for over five years.
You Get Insurance Discounts
Many jobs in the U.S. include insurance discounts. People who have higher education get discounts because they are viewed as trustworthy and intelligent. Older folks who have retired can get senior citizen insurance discounts. 
But one of the best examples of a career where you don't need age or education to factor into getting insurance discounts is being a postal worker. You also don't have to worry about paying for the commercial insurance that covers the postal truck.
If you were running your own business and delivering products to customers, you would have to take a commercial policy out of your own pocket. Personal insurance policies don't cover the damage a commercial vehicle endures when on the job.
Personal discounts
Let's get back to the personal insurance discounts postal workers can receive. Because being a postal worker is a federal job, many companies will give a discount for being a government worker. GEICO is one of the companies with the best discounts for federal employees with their Federal Employees Program.
This is especially advantageous if you are in several key demographics. Young people and especially young men pay more for insurance than women do. This means if a young man decides to go into a career in postal work, he will get discounts on his insurance typical people in his demographic wouldn't get.
You Get to See the World 
Being a postal worker is a very mobile job. You aren't sitting at a desk all day but are up and about. Driving all over the local community you serve is a great way to see parts of the city you didn't think you would ever explore. You'll learn all about different streets and locations that will aid your ability to get around in your off time.
Many people don't see the world because they are too afraid to learn about new places. Being a postal worker will encourage you to learn the skills required to drive around and travel. And if you move out of the neighborhood you are into a new one, or even to a different city or state, then the whole process starts over again.
You could potentially see parts of the world you wouldn't ever think about if you were stuck behind a desk all day. But if this type of work is what you enjoy, there's a possibility you can enjoy a traditional desk job with the USPS.
You're Helping People
This is more of an intangible benefit not everyone cares about. Still, so many of us get so caught up in making a living and protecting our family's finances that we forget whether the job we are doing is even important to the world. Are you helping anyone else have a better life through the work you do each day when you go into the office? 
Being a postal worker means you are responsible for thousands of people in your area getting the important information they need to live their life. Older people who don't know how to use new technology as easily still need the postal service in their life.
Seniors who were at high risk for catching COVID-19 during the early stages of the pandemic feared how they were going to get the medicines they needed to survive. Going to the pharmacy wasn't possible for some folks. Getting prescriptions delivered in the mail was the only alternative that would keep everyone safe.
Being a USPS worker meant you were doing life-saving work that kept the world running during the worst stages of the pandemic. Not everybody gets to say they do something life-changing for society when they wake up in the morning.
If this is something vital to your own sense of self-worth, then going into the postal service can be on the same level as working in other essential fields like medicine, teaching, or being a firefighter.
Versatile Positions
Driving a mail truck is not the only thing you can do at the USPS. You can work inside the post office sorting the mail, and you can even work your way up to being a position of authority in your local area.
Whatever your skills are, there is probably a position at the post office that could use them. It's a career that every person should think about if they are struggling to figure out their future career plans.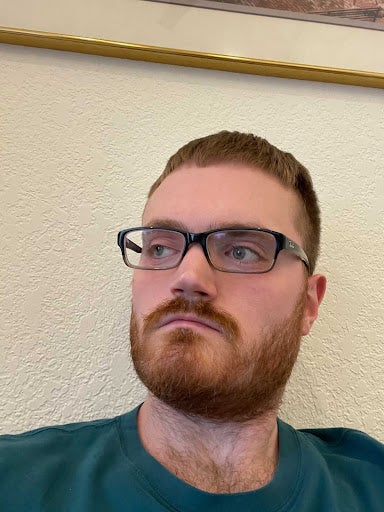 Shawn Laib writes and researches for the auto insurance comparison site, BuyAutoInsurance.com. He wants to help people understand the way different careers affect your auto insurance prices.