With today's digital age starting up a company has been a lot easier. Through the internet, you could reach a lot of potential customers whatever product or service you offer. Having a strong presence on social media platforms alone can boost your sales significantly.
But wait! Don't let excitement get the better of you. Like how businesses are done in those days, starting a business needs a lot of thinking, planning, and strategies to make it a successful venture. It's easy to start a business now than ever before, but just like the traditional ways of doing business, running a business is a challenge.
Failure is a part of everything and, it's a great learning curve, so don't let the challenge ahead discourage you from trying to starting out your own business. As mentioned, there are strategies that can help you achieve smooth sailing on your business.
We've gathered the most common challenges that startup companies have experienced and the ways to address them successfully.

Challenge No. 1: Competition
Competition in the world of business can be tough, especially if there are other business owners who sell the same products like yours. This means customers will go to a shop with the best offers to get most of their money. They may even bring up perks and gimmicks to attract more customers.
Think outside the box, you could imitate their strategies and do it even better, but you could also come up with better or unique approaches to get more customers to come to you. Though before this, it's a great thing if you are passionate about your product or knowledgeable about what you sell. In this way, coming up with ideas for your marketing strategies will come up smoothly.
Challenge No. 2: Finding a Reliable Team
Once your business picks up a pace, you'll have more customers, and managing your company will be more difficult especially if it's a one-man show. The next thing is to have an ensemble of reliable employees that can help your business succeed. The only problem with this is that it can be tricky in finding the right people for your business.
How do you find trusting people? It really depends on your business and the available connections you have. You'll need people to do logistics, marketing, and other positions for your company. Usually, past acquaintances are the best candidates for higher positions in your business. Family members, friends, or past coworkers are a great start, but you could also hire people outside your circle especially if you don't know anyone who can handle a particular position.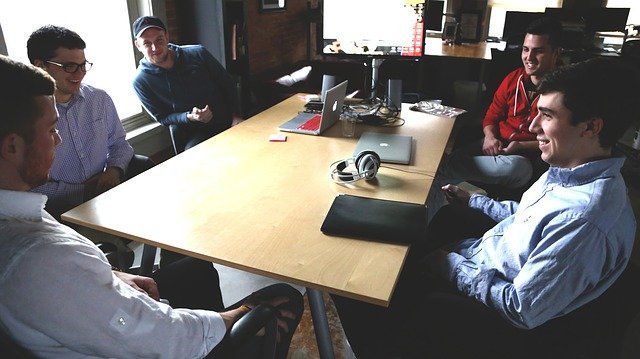 Have a background check on top of requiring your potential employees' credentials. Today, it's a lot easier to find someone's profile. LinkedIn, Facebook, and Instagram are just a few places you can have a glimpse and sense of your employees' character and personality. As he or she may be top of the class but posts a lot of racial or discriminatory comments on social media. So, you might want to rethink hiring that person.
Challenge No. 3: Inexperience
If you're a newbie in the business, it can be a disadvantage on the onset. The first thing is to do your homework. Know what to expect and pick up pieces of advice from past experiences of people you know who have similarly crossed the path of starting a business. Tips such as tracking your sales and doing the books as well as separating your business funds from your personal account are only a few things you should know.
As we said earlier being new to the business world may seem a disadvantage at first, but if you've done your research and understand your product and target market it can get a lot easier. And, being new actually brings along advantages and one is that you have a fresh take on the business world. As a lot of young blood is starting out on businesses, we see innovation and fresh ideas coming out.
Challenge No. 4: Cash Flow Issues
Now probably the more concerning challenge you have to face when starting out a business is the cash flow issues, and unless you won the lottery you're gonna have to borrow for your business. As we know a business cannot run without funds and finding that startup capital is the first issue you should address.
There are two ways to get money to run your business. One is to take out on your savings or liquidate your assets and Two, loan money from banking institutions or burrow from other lending agencies look here. If you're lucky, you may also borrow from your family, friends, or other acquaintances.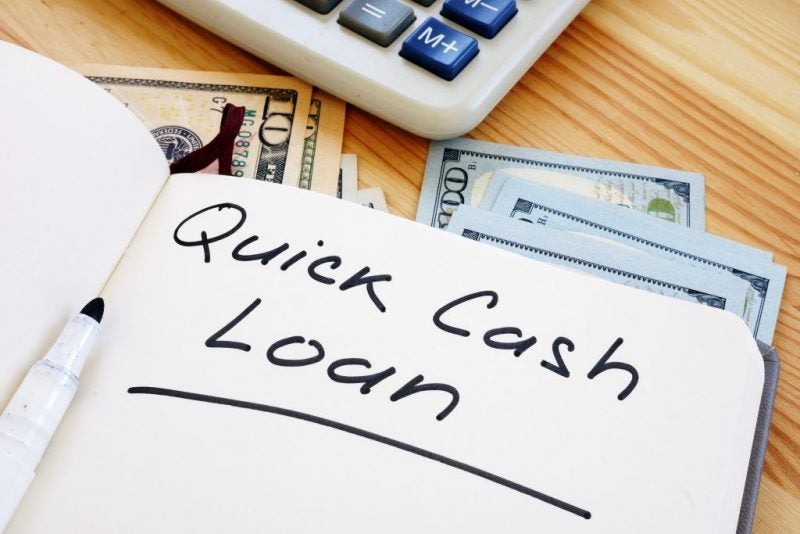 In the first years, you'll see lower sales than your expenses. This is quite normal for young businesses and will eventually pick up soon once you have gained more customers and your company has adjusted. During this time, you'll need continuous cash flow and it can be difficult to borrow money readily from banks or your acquaintances. This is where burrowing from trusted companies comes in handy.
Online lending service
You can take out a loan up to P10,000 with a minimal interest rate. We have minimum requirements needed to approve your loan and won't require you to submit tons of documents from you.
Robocash is your reliable financing partner that can help you succeed in your business. Give us a visit and we'll be happy to help in your financial needs.