The 2020 BMW X2 M35i is yet another small SUV, or SAV as they call it (Sports Activity Vehicle) from the Bavarian motor company. It looks like it's going right for the likes of Jaguar, Mercedes Benz, Infiniti and a whole slew of other offerings in a highly competitive market of small SUV/Crossover vehicles. The X2 M35 is unleashed to satisfy consumers who may be looking to have a cute little SUV to run around town with. At the same time, be able to rip to 100km in under 5 seconds and provide an ultimate driving experience.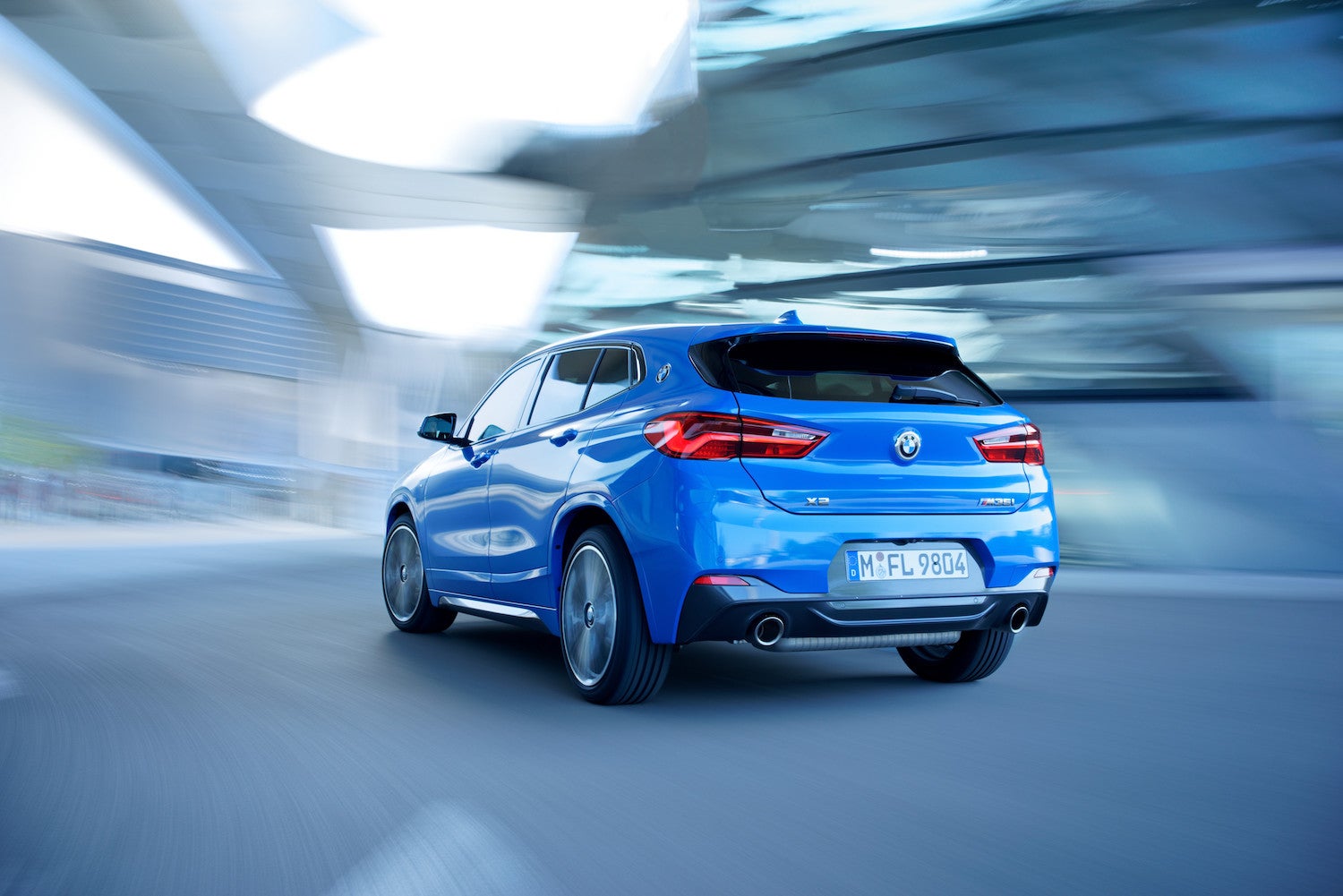 A base X2 starts at $ 42,900 CDN and serves as a terrific option for buyers that are looking to get in and out of a more luxurious option of a compact little hauler. The X2 M35 ($49,200) is also aimed for that demographic. However this version serves as a menacing speed demon with neck snapping quick gear changes and burbling exhaust notes.
Here's what you get when you pay the $ 6,300 CDN premium to upgrade to the M35 over the base X2.
First and foremost, you get the engine. This gnarly 2 litre twin turbo engine belts out 302 HP and 332 lb-ft of torque through all four wheels. It uses the standard XDrive intelligent all wheel drive technology coupled with an 8 speed automatic transmission featuring launch control. That torque is available from 1,750 RPM which really helps commuting around town and stop and go traffic.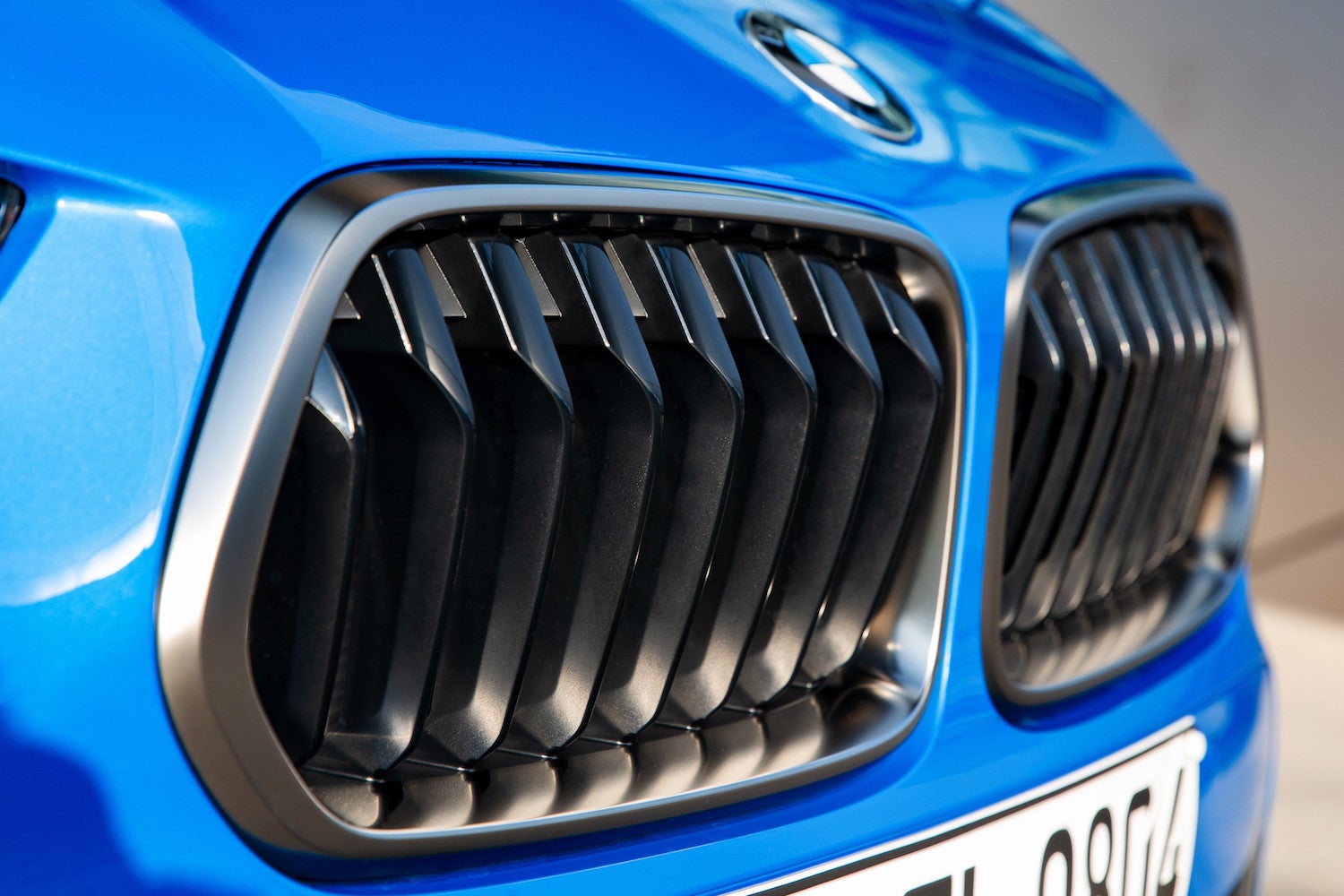 This engine marks a record for BMW. It is the most powerful four cylinder engine the brand has ever manufactured. Aside from the engine, your extra dough will also get you upgraded performance M brakes featuring BMW's cool blue callipers, paddle shifts, M leather steering wheel.
Our test car was equipped with the Premium Package Enhanced for another $5,650. We highly recommend this if you are purchasing or leasing this vehicle.
We did a mixed driving routine of highway and city driving and were able to get 25 mpg. We proudly admit that we were in sports mode every chance we got when not in rush hour Toronto traffic. The ride can get a little bumpy at times but you hear the bumps more than you feel them. The 20" inch rims are to blame for the semi harsh ride. If you carry passengers often you may want to ditch the upgraded M wheels for the standard 19" inch ones. The extra side walls will absorb more of the bumps.
Speaking of the tires, we were able to chirp into second fairly easily in sports mode, thanks to the gobs of torque from the hard working engine. No matter what RPM you're at, the motor works hard to deliver just a touch more power than you actually need which is a delight.
This car's economy mode is what we found to be the best version yet. Compared to my own 2019 BMW 440, the X2 was more than willing to get up to speed at green lights. We didn't have to mash the gas pedal through the floor to get any type of response from the engine. This was a delight to experience since every automotive journalist or car enthusiast will tell you to NEVER be in economy mode in any car, ever.
Interior is very well laid out in true BMW fashion. The buttons are easy to reach and most features are accessible from the steering wheel controls. The upgraded red interior featuring red leather wrapped seats with black inserts in the seats are a delight. There's a really cool perforation pattern that run down the seats which helps give them a very premium look. You have the standard BMW memory 1 and 2 seats.
Rear seats are surprisingly spacious and comfortable. There is a large panoramic sunroof and the opening of the sunroof has three settings. No digital gauge cluster on this model but there may be an updated version of this car coming in the next 12 months as BMW rolls out the new 2 series grand coupè.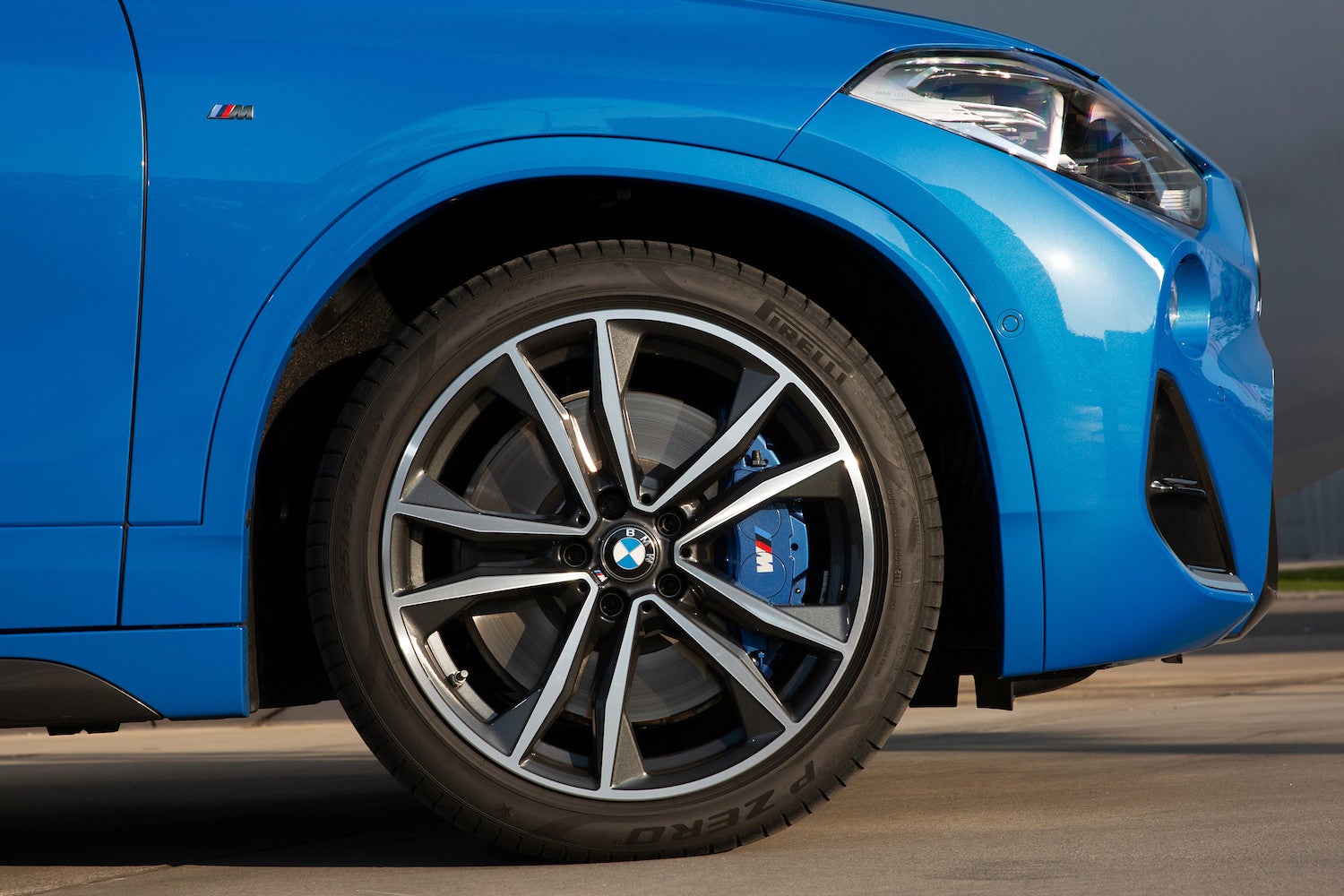 Let's shift focus to something we haven't covered yet. The looks. Many people liked the styling of the car but couldn't agree on whether this car should be labeled an SUV/Crossover or a hatchback. A lot of people were saying it's just a hatchback that sits a little higher. Well yes, that's essentially what all these compact SUV's are. You get the versatility of a higher ride and heightened seating position with the accessibility of a hatchback. The roof line doesn't sit much higher than a Honda Fit.
The looks of this car are good, especially when you spec it in BMW's $500 optional marina blue with red leather interior. It sure turns heads. When you buy a vehicle with M badges everywhere which also features the most powerful four cylinder engine from BMW, you should flaunt it a little, right?
If you are in the market for a Premium sports compact SUV, you owe it to yourself to visit your local BMW dealership and take one for a drive.