For most drivers, a car is a functional tool; they use it to get from one place to another or to achieve a task. However, that often leads to driving cars that would be considered boring. There is nothing wrong with driving a practical car like the Tesla Model S, but do you want to drive a car that seemingly every other person is driving? The right car should offer a mix of style and functionality for the discerning driver, although style does take precedence in some cases. Here are the four stylish cars we consider to be best for the discerning driver looking for something different.
Mercedes-Benz S-Class Sedan
The Mercedes-Benz S-Class Sedan does not do too much with its design compared to other cars. However, it still manages to bring out the style cues that Mercedes is known for. What it lacks in sweeping new designs is the technology you find inside. The car has been fitted with all the technology you would need in a modern car including navigation, music systems and wireless charging. Everything has been pulled back from the front, and the car now comes with styling lines on the hood and the whole length of the body panel. The Mercedes-Benz S-Class Sedan looks so good, and many Mercedes lovers wish that these new styling options come to the new cabriolet and coupe.
Audi E-Tron
Electric vehicles are the future, and this is a good thing for car enthusiasts because they are great, both to drive and look at. The Audi E-Tron is an EV SUV that has enough cargo space and legroom that you can take it on long journeys. The car also sits at a comfortable height so you can take the kids out of the back seats or the groceries out of the boot without having to strain too much.
These features make it great for city living and taking occasional short trips such as quick runs to the mall. For these trips, you need to be able to locate your Audi E-Tron without too much hassle. Car locator apps work great for this as they let you locate your car after parking and find parking spots. To find the best car locator app, you can get more information on this Top10 review page. You will find really detailed reviews of the best car locators available right now including some you might recognize, such as Google Maps and Waze. 

The Audi E-Tron is compatible with Electrify America's fast chargers and can charge at up to 150Kw. With the 150Kw charger, you bring the car from zero to 80% charge in about 30 minutes. This means that if you plan your routes carefully, you can take the Audi E-Tron on road trips. If you prefer city driving, the Audi E-Tron is also great for that because of its drivability and intuitive interior controls. Although the number of charging stations remains low compared to the number of cars on the road, Audi is working with Electrify America to increase the number of chargers.
Aston Martin DBS Superleggera
Aston Martin is another car manufacturer who knows how to design cars that look great and perform great. The DBS Superleggera is one of their latest models and encompasses everything they want to say in their design language. The front grille design looks great without being too big, with their air intakes on the sides of the grille reminding you of past models. The front overhang is also short, with the bonnet swiping down to create amazing aerodynamics.
Although the DBS Superleggera has a modern design aesthetic, it does not take things too far that it looks futuristic like comparable cars. Overall, this car looks great from all angles but can disappear in a sea of other smaller cars.
Audi RS6 Avant
Audi has been making great cars for over a century, although its most stylish vehicles have come in the last few decades. The latest in the Audi lineup is the RS series of cars that look like the improved version of their A-level brethren. Every sweeping line is exaggerated and flexed, with the car still able to offer the type of performance you would expect from an Audi as a V-8 engine powers it.
The Audi RS6 Avant has wider fenders than the A-level cars, and their lower stance makes them look more aggressive, especially when speeding down a highway. The Audi RS7 is meant to be a direct competitor to the Mercedes-AMG E63S, an equally beautiful and elegant car.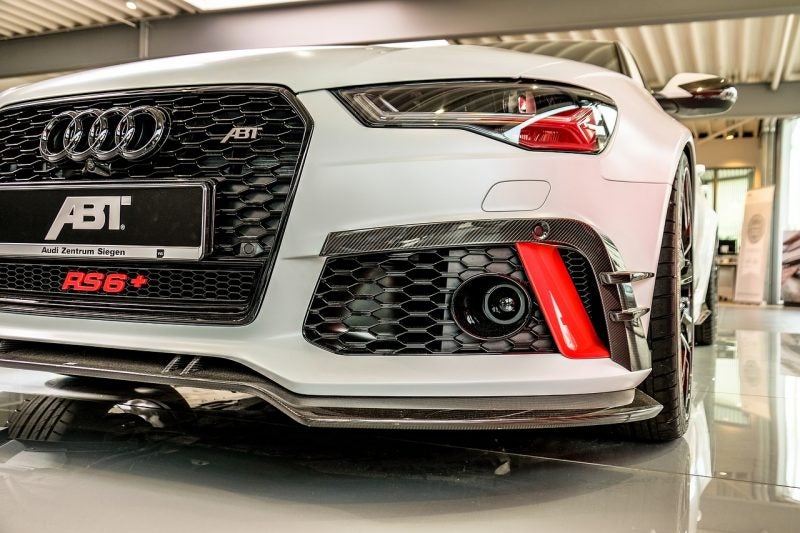 Although style is subjective, there is no doubt that some cars jump at us more than others. Car lovers will be happy to know that many car manufacturers are releasing cars with better designs than ever before, with both interior and exterior features, making it quite challenging to choose one over the other.