The latest car models come with, or at least give you the option to add, a slew of advanced technologies and convenience features. However, adding these features can add thousands to the total price of your car. Some are also only available as part of a package, meaning that you have to pay more to get the one feature that you want.
Fortunately, there's another way to take advantage of the latest automotive tech without shelling out thousands of dollars. You can enjoy these technologies by option for accessories. These items can be purchased separately and cost way less than manufacturer add-ons. Plus, they come in a variety of price ranges to suit different budgets and preferences.
Read on to learn about all of the different car accessories that you can get to improve your drive.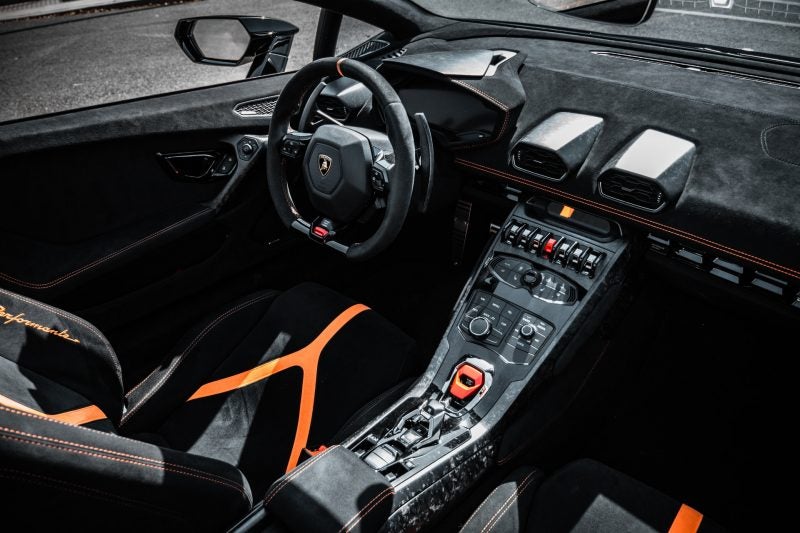 Comfort Accessories
Driving in an uncomfortable seat is a surefire way to have an unpleasant drive. Without a working radio, speakers, or air conditioning it can become unbearable. Fortunately, there are many accessories on the market that can upgrade your vehicle and enhance your driving experiences.
Heated Massaging Cushion
Whether you make a long commute every day or you've got a sensitive back, there's no need to suffer in your seat. With a heated massage cushion that plugs right into your 12-volt plug, you'll be able to enjoy the comfort of a luxury car without spending the extra couple thousand dollars.
Universal Bluetooth Kit
If you have an older car that stills operates on CDs, but you're enamored with your friends' high-end entertainment system that have navigation, voice-recognition, and smartphone connectivity, you'll love a device like this.
These devices range from budget-friendly to premium and can come with hands-free functionality while easily connecting to your existing entertainment system.
Safety Accessories
The latest models come with advanced safety technologies that include numerous cameras and sensors to help you see and avoid obstacles. Good thing you don't need the newest car to enjoy these available accessories:
Rearview Mirror Camera
This handy gadget allows you to see what's behind and in front of you right on your rearview mirror. You'll get an HD image of the road without having to struggle to see.
This is especially if you've loaded up your car to the point that you can't see what's behind you in the rearview window. The camera will show you exactly what's behind you without any obstructions.
Blind-Spot Monitoring System
Blind-spot monitoring is one of the main systems nowadays helping drivers stay safe on the streets. This kind of system senses other vehicles and lets you know when it's safe to switch lanes.
However, it's not equipped as standard in many modern cars. But you can add a separate system to your vehicle if this is a feature you're interested in.
It is available for a range of budgets. The cheapest option is a simple blind-spot mirror that attaches to your side mirrors to help you see other vehicles.
If you're willing to shell out a couple hundred dollars though and are handy with technology, you can purchase a blind-spot monitoring system set. These systems are as advanced as the ones installed by manufactures and use sensors to find vehicles in your blind spots and warns you.
Head-Up Display 
Head-up displays are one of the latest additions to modern vehicles and they look very futuristic. This feature puts important driving information like your speed, fuel use, and presence of road hazards in your line of sight. 
Instead of having to glance at your center display, turning away from the road, you can quickly glance down.
While many of the latest models offer this feature, you can get it for much cheaper as an accessory. Plus, it only takes minutes to install.
Convenience Accessories 
Charge your phone while creating your grocery list through voice-command with an Alexa-enabled USB charger. This plug-in goes right into your cigarette lighter and is compatible with both Android and Apple devices.
It allows you to upgrade your driving experience without actually having to get a whole new car.
Wireless Charging Phone Holder 
We all use phones in our cars. Whether it's to play music, navigate to a new destination, or answer phone calls, our phones can do it all. Features like these are especially important if you have an outdated entertainment system.
A phone holder makes it easier and safer for you to interact with these features as you can place it closer to your line of vision. The added wireless charging feature makes using your phone in the car more convenient.
Charger with Car Finder
If you've ever forgotten where you parked your car, you'll this tool. It does double duty by charging your phone and connecting to your phone from a distance. With the app associated with this accessory, you can save your parking location, track your car's battery health, and even get reminders on your parking time limit.
Cleaning Accessories 
Car Vacuum 
A small, handheld vacuum can help you keep your car clean. Whether you have kids who like to snack in the car (or you're the culprit of all those crumbs in between the seats), a car vacuum can help you avoid costly visits to get your car detailed.
Plus, it can easily fit in your trunk. 
Reusable Detailing Goop
Dust gets everywhere in a car, especially those nooks and crannies between air vents. This detailing goop gets all that dirt and dust that you can't seem to grab onto with a towel.
Use around the air vents, in your cup holders, and around buttons to get that professional level of clean.
Car Seat Gap Filler 
This is accessory is more of a preventative measure to help keep your car clean. This accessory goes between your seat and the center console to prevent crumbs, coins, and everything else in between from getting into that crevice of your car.
This accessory comes in many variations to fit the different gap sizes that are in different cars. Some can even hold things like your phone or wallet.