Finally the Bugatti Chiron has revealed, and now what a thrilling machine it is! Despite the fact that the sizes and powertrain are pretty much similar to Veyron's, its forerunner, this bolide is fresh, original and better-quality in every single other aspect.
The brand name always hold an fame that they are much popular in producing the most powerful road car ever, that Chiron packs an 8.0L quad-turbo W16 engine, sizzling out an eye-popping 1479bhp and 1180lb ft of torque! This transforms in a 0-62mph in less than 2.5 seconds, 0-186mph in under 13.6, and offers a top speed of limited to 261 mph.
Added all to this extra performance enhancing specification that comprises are a new titanium exhaust system that is together with six exit pipes, completing with an 10 radiators that style up the better quality charge air cooling system, 20″ front & 21″ rear rims, in particular technologically advanced wider Michelin tires, brakes are made up with large carbon silicon carbide, furthermore a monocoque, rear-sub frame and shell that is all made of carbon-fiber.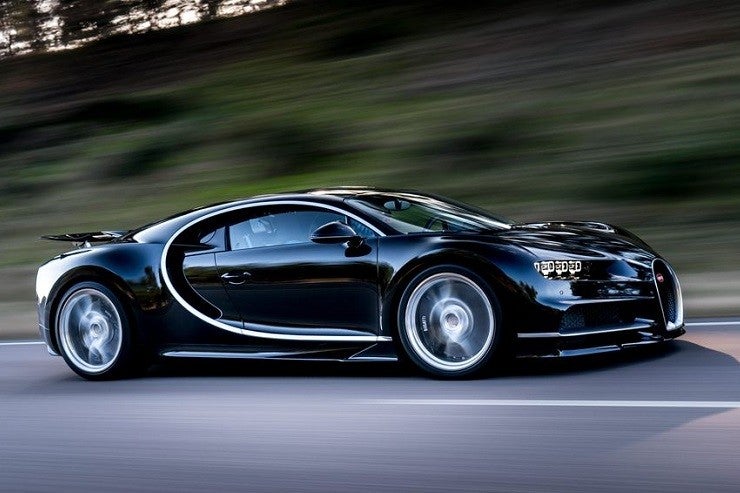 To lessen the driver distraction towards other things, that is why the leather interior is made in such a way to make control. By way of a contracted center console and analogue speedo enclosed by hi-res digital displays that shorten the info at the same time when speed increases, however you as well get a cooled glove box for making the bubbly ice-cold, and the speakers are one-carat diamond membrane, for the reason that it is a Bugatti! And that is Bugatti only not anything else so your tunes will sound good as you tear across the planet at mind-boggling speeds. They have released to Limited edition of 500 units only this time, whereas 120 of them has been already accounted for, therefore it is better to rush fast and get reserved one while you still can.