For quite a few years now, the CLA-class from Mercedes has people going crazy over it. Not only is it a highly competent luxury car, but its affordability makes it even more popular among the masses. Entry-level? Yes, you may call it so. But don't mistake it for any weak car. It is plenty stylish, it is plenty gorgeous, and plenty luxurious. Oh, and you can also fit your entire family in it. Critics love it, and owners have nothing but praises to sing about it.
So, if you are considering buying a used Mercedes-Benz CLA 250, you can go ahead, without much thought, and get one. The 2021 Mercedes CLA 250 starts at $38,900; and so, used models can easily be found for cheaper. Isn't that a pretty good deal? But what makes this coupe-like sedan so special? What goes inside the car? Here, we will be discussing the 2021 CLA 250 and how cool and luxurious it is.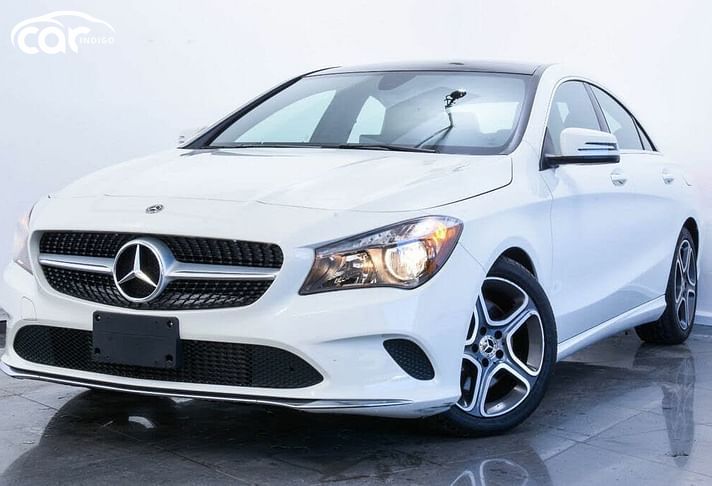 Engine, performance and fuel economy
The 2021 CLA-class is completely redesigned and now focuses more on luxury and tech. However, that did not stop Mercedes from putting in a 2.0L inline-4 engine that produces 221 horsepower and 258 lb-ft of torque. The transmission duties are handled by a seven-speed automatic and both FWD and AWD are available. The AWD system is Mercedes' 4MATIC system. As you might expect from a Mercedes, the handling is impeccable for a car of this class.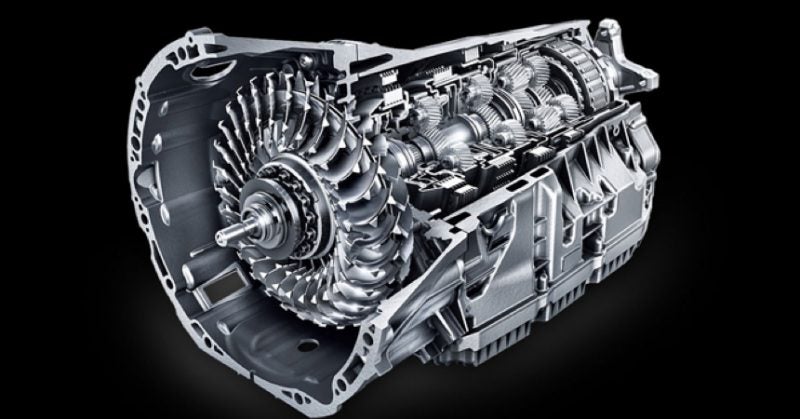 Quick, direct, and responsive steering coupled with minimal body roll along corners makes this a joyous ride to drive. The braking is also perfect. Perhaps, the only issue lies with the gearbox, which might sometimes downshift incorrectly. However, when you put the pedal to the metal, you can expect this coupe to make the 0-60 MPH sprint in under 5.6 seconds, which is fast and impressive. So, handling and driving characteristics are very strong points of this car. But how much fuel does it sip?
This Merc does not have a very thirsty engine, as it returns impressive fuel economy figures, considering that it is a Mercedes. The FWD version returns 25 MPG for the city, 35 MPG for the highway, and 29 MPG for combined driving. With a gas tank of 13.5 gallons, that means a total combined range of 391 miles, which is a pretty good figure. The 4MATIC drops the figures down to 24 MPG for the city, 33 MPG for highway, and 27 MPG for combined driving. The range you get is 364 miles, which is still decent.
Interior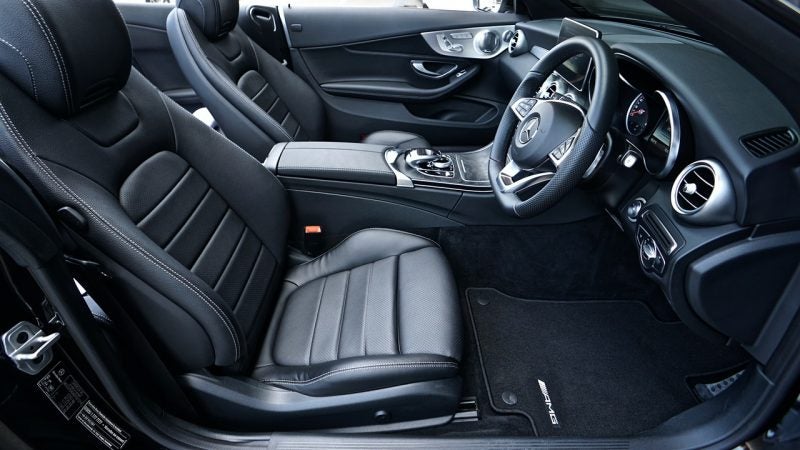 The interior is where you will actually find the luxury of the CLA 250. Armed with high-quality materials, the design is also immaculate. With three round AC vents in the center, the interior is very driver-focused and especially with the new large screen, the CLA 250 is a techy car.
You get an 8-way power-adjustable driver's seat with 3-position memory and 4-way lumbar support. The passenger's seat is 12-way power adjustable with power recline and 4-way lumbar support. The steering wheel is wrapped in leather. You get voice-activated dual-zone automatic climate control.
The seats are adorned in MB-Tex leatherette upholstery and you can find leather upholstery in bits and pieces scattered around the cabin. Yes, the car is pretty comfortable and luxurious from the inside. The front is pretty roomy. But the rear row is where problems might arise for taller people, since legroom is limited and so is the headroom, due to the sloping roofline. Nonetheless, it's a pretty opulent interior for the price.
Infotainment System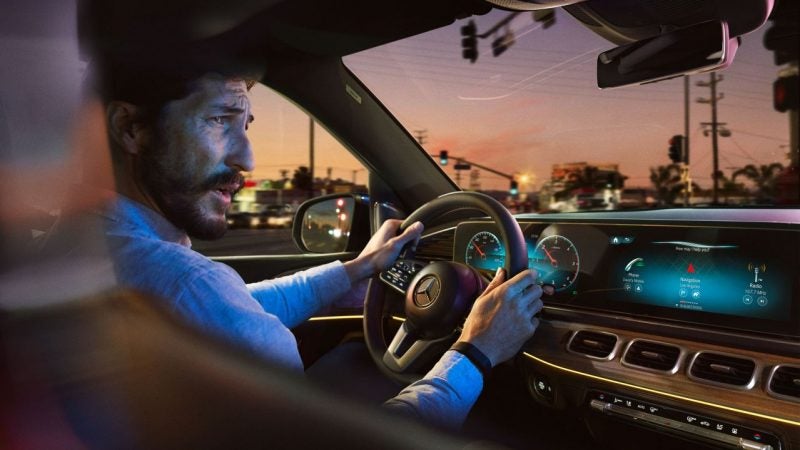 Infotainment is a big plus in the new CLA. There are controls on the steering wheel and also a center console rotary control system. Obviously, the screen itself is a touchscreen. The digital gauge cluster and infotainment screen are a part of a large single screen over the dashboard. A 7" touchscreen is standard as the infotainment display and you get all the modern bells and whistles.
It runs on the very intuitive and responsive MBUX Multimedia system and can be activated with the "Hey Mercedes" voice control. Features include HD radio, Bluetooth, Android Auto, Apple CarPlay, Mercedes Me connect internet access, and an 8-speaker audio system. You can also optionally upgrade to a Burmester sound system and SiriusXM radio.
Exterior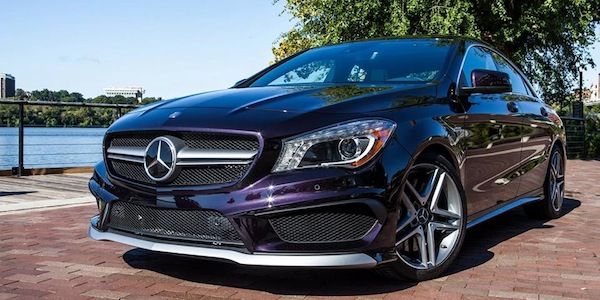 A first impression is what lasts with us forever. So, all of this would not amount to anything, if the car did not look good. Well, the CLA is one of the most elegant-looking cars that you can own at this price point. Just looking at it will attract you. It has a very sleek, curvy, and modern design that sits extremely well with the elegance of the interior of the car. 
This is not a car of the higher echelons, but a car that you can actually buy, if you can afford a little. The front fascia sees two beautifully shaped LED headlights with LED DRLs and the perfectly sized grille with the Mercedes logo. A horizontal bar moves across the grille, making it look even more appealing. The front bumper also adds character to the German coupe. The hood has strong lines flowing to the front to add muscularity.
From the side, the car looks just like a coupe, with a very sleek and stylish sloping roofline towards the back. Of course, this hurts the headroom, but we won't complain too much. The rear too, is very well-designed, with two sharp LED taillights and a wide dual exhaust system. We are not biased, but if you are getting one, do not choose anything other than the red.
Safety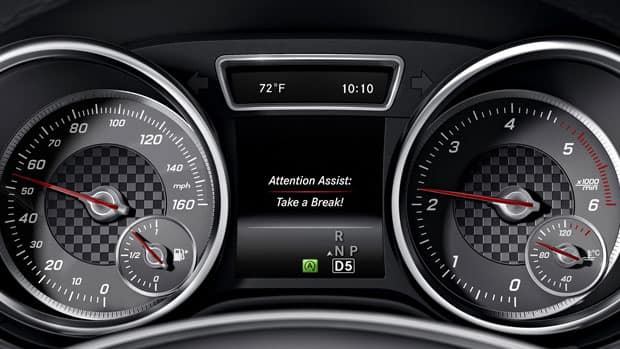 Of course, no car is a car worth buying if it doesn't keep the occupants safe. The CLA has got that covered too. Even though it has not been tested by the NHTSA or IIHS, we do know that cars from Mercedes are pretty resilient and tough. Also, the CLA comes packed with lots of modern safety and driver-assistant features. Some of which include:
Blind spot assist

Active brake assist w/ autonomous emergency braking

Collision mitigation

Driver monitoring alert

Mbrace Connect

eCall Emergency system

Back-up camera
Final Verdict
Yes, as the title of this article mentions, the CLA 250 is a highly competent car. Not just the newest model, even the older ones are pretty good. However, the new one is redesigned and its focus on tech and the new system of screens makes this very futuristic. We love the car, not just because of its style, but also because of how opulent and luxurious it is.
And, it is also a competent performer, one that does not sip a lot of fuel. The best part? It's the pricing. So, the Mercedes-Benz CLA 250 is a very, very good option for anyone looking for a coupe-like sedan under 40 grand.