Get the Safety, Performance, and Value of Top Winter Tire Brands Without Breaking the Bank
You might be driving on solid ground, but your worn snow tires got you driving on thin ice.
We live in the Great White North and any Canuck who's spent a single season driving through the snow knows that it's no winter wonderland. No matter how slick your car is or how strong your engine's performance is, your tires hold the line between safe travels and sudden spinouts.
Choosing the right tire can be difficult, but your pit crew at Swagger would rather you made a choice that prioritized your health and safety and your wallet. Whether your ride is a cozy coupe, a speedy sedan, or an SUV that gets the kids to and from the ice rink, you need a set of winter tires that will keep you in control no matter what the weather or the road throws at you.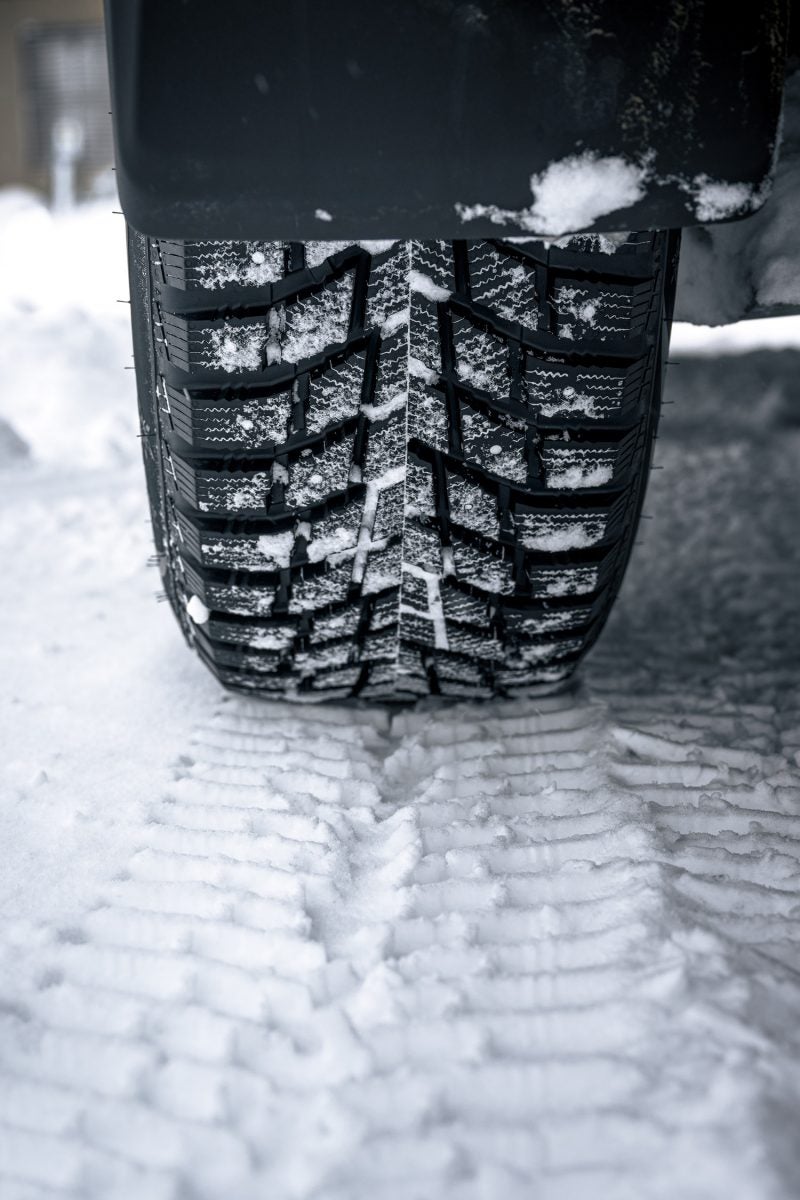 Winter Roads Need Winter Tires
Roughly 30% of all car collisions in Canada occur on wet, snowy, or icy roads.
Most of these collisions, unsurprisingly, occur between November and February.
The Royal Canadian Mounted Police know all too well that dark, wet, and cold conditions make for a dangerous drive. According to their data, single-vehicle collisions are most common in many years. Transport Canada reports that snow and ice are actually more slippery at 0 C than at -20 C or below; that's because black ice is often present on roads at temperatures between 4 C and -4 C.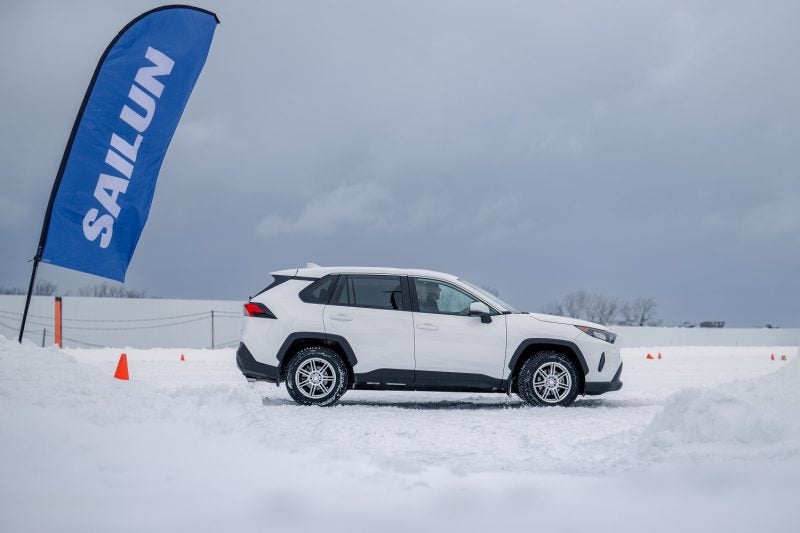 Add in winds, rough terrain, and the unpredictability of wildlife and other drivers, and you've got an increased likelihood for a collision. Four-wheel drive won't help you stop any faster, either…but the right tires might.
While all-season tires may lose their performance features when temperatures fall below 7C, winter tires can improve your handling and tracking, as well as help you stop faster.
That's why Sailun's Ice Blazer studdable winter tires are ideal for Canadian drivers. And don't just take our word for it – over a million Canadians use these tires specifically designed in Canada for Canadian winter roads.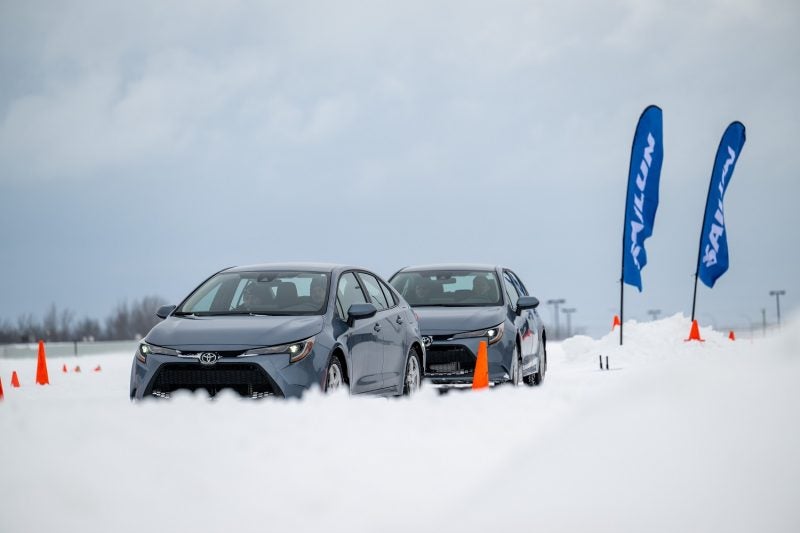 Tire Tech: No Download Required
WSTX: four little letters that make a world of difference when the temperatures drop.
Sailun's all-new WSTX joins the ever-popular Ice Blazer line of winter tires, designed for drivers that demand ultimate traction, confidence and safety in cold, wet or icy weather conditions. Engineered for all popular sedans, coupes, crossovers, and SUVs, these Ice Blazer WSTX tires offer optimal snow and ice performance while fostering a comfortable, quiet ride.
Let's talk tread life, too.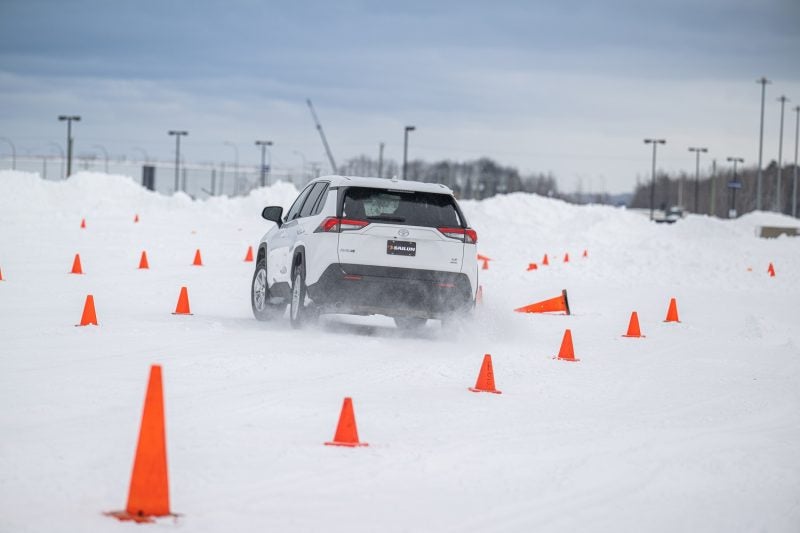 Even the best tires are rendered useless if their tread turns to trash after a few thousand miles. Sailun took a close look at the weather hazards Canadian drivers face every winter and designed their Ice Blazer WSTX tires specifically for these conditions.
V-shape tread blocks are staggered to provide stability in the snow while their lateral grooves can help reduce sliding in the water and slush. Diagonal 3D siping ups the ante by offering an additional level of control by distributing pressure and improving tire rigidity. In layman's terms, it gives you the added stability and confidence when accelerating, braking and turning in poor road conditions.
But Do They Work? 
With a wide range of over 60 sizes available from 14-inch all the way up to 20-inch, it's clear that Sailun is confident in the Ice Blazer WSTX's ability to provide exceptional snow and ice performance for a variety of vehicle types. In addition to the features and benefits listed above, they also cost considerably less than other more recognizable brands, which might be a turn off to some gearheads who insist that major tire brands are the only way to go.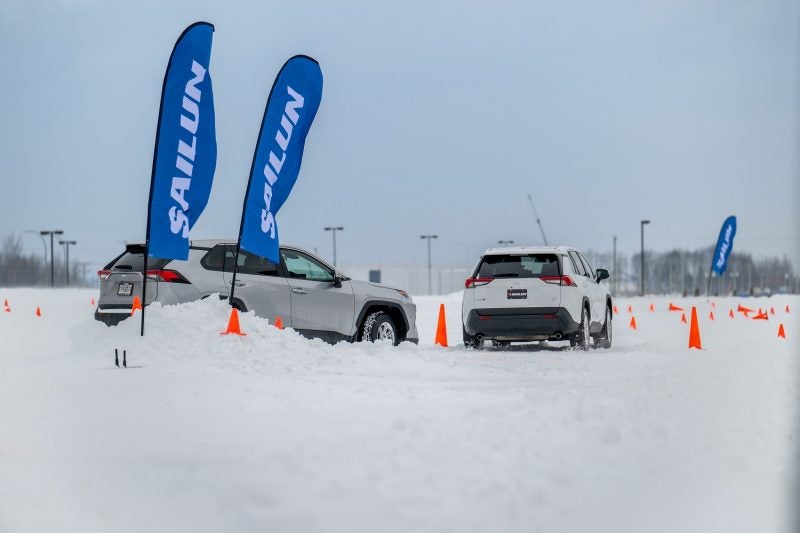 Looking at independent reviews and Sailun's own tests, it's clear that years of tinkering with their tire design and advanced construction has paid off. The result? The Sailun Ice Blazer WSTX delivers shorter braking distances on ice and better handling when compared to some of the many big name brands that cost much more to buy.
You heard that right: top winter tire brand-level performance at fair prices that won't break your bank account.
Don't wait until next year to replace your winter tires. The safety of you and your passengers should be a top priority, even if we're nearing the end of our snowy season. Outfit your ride with Sailun's Ice Blazer WSTX winter tires and discover improved handling on Canada's white roads. Be sure to visit sailuntire.ca to find the right tires for your ride.