If you own a vehicle or any automobile, you will agree that having insurance cover for this valuable asset means a lot.
You want to drive on the streets knowing that your vehicle is safe whenever you park it. Those who own luxury vehicles like Maserati Quattroporte know how difficult it can be to get insurance cover.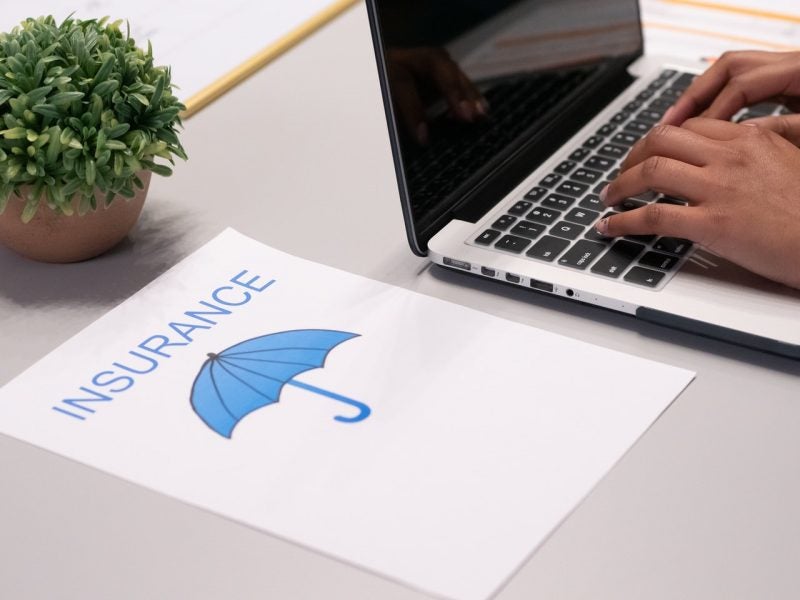 But why is it that difficult to get an insurance policy for a luxury vehicle?
Here are some reasons why most insurance companies are not likely to insure your Lamborghini or a high-end vehicle:
High risk of theft 
Most insurance companies will shy away from insuring your luxury vehicle because of the high risk of theft. Carjackers and robbers will normally target exotic cars because they are costly and in high demand. If you doubt the history of your car, try the vin decoder to find out if the vehicle was stolen. Such information will be especially useful for owners of rare car brands.
Higher performance 
An exotic or a luxury car is powerful on the road. For instance, it can move at a higher speed compared to other normal cars. When a vehicle is more powerful and faster, it is more likely to crash or be involved in an accident. That means getting luxury car insurance will not be that easy or cheaper if your vehicle is more powerful.
Superior quality parts 
A luxury car is costly to maintain. In most cases, the materials used in making the vehicle are of superior quality. Therefore, the vehicle will cost a lot to repair and maintain. It is also expensive to replace a high-end exotic vehicle when it is involved in a crash.
Which are the most expensive cars to insure in 2021?
These are some of the five most expensive cars you are likely to spend more on if you want to insure in 2021 and beyond.
Maserati Quattroporte GTS GranLusso
Only a few people drive this exotic car, and only a few insurance companies are there to cover it. This is probably because of the high risk involved in keeping the vehicle in shape and safe. The Maserati Quattroporte GTS GranLusso comes as a race and luxury car, making it even more expensive to insure. It has a horsepower of 530 and can move at more than 190 mph.
It has smart features like natural leather upholstery, heated seats, racing wheels, and four-zone climate control. This car lets you unleash your driving talent. It looks like a beast on the road given its breath-taking speed – a reason most insurance companies will not dare to risk covering it.
Porsche Taycan Turbo 
Porsche Taycan Turbo is another high-end luxury car that will cost you a lot to insure. It will cost an average premium of $4,177 to insure this premium automotive.
It has a horsepower of 670 and comes with an advanced driver cockpit. The vehicle also has a thermally insulated glass, a slew of airbags, and a pollen filter. This car will get you to any destination you want in just minutes.
Audi R8 5.2V10 Quattro 
Audi R8 5.2V10 Quattro is one of the most expensive vehicles on the planet. This vehicle will cost you an average of $4 079 on insurance premiums. It has a hp of 602 and comes with 18-way Nappa leather upholstery.
It moves on 20-inch aluminum sport wheels. You get a five-speaker, Sirius XM equipped sound system for the luxury part, which is also Bluetooth enabled.
Mercedes Benz S63 AMG MATIC 
When you look forward to driving this Mercedes-Benz, you should expect to spend up to $3,948 on average on insurance premiums. This vehicle comes in 603 horsepower and moves at a breathtaking speed. The interior of this vehicle features luxurious Nappa leather seats. It also comes with 12-way power seats and a massage function in the front.
BMW i8
The BMW i8 is another high-end car that is going to cost you a lot on insurance premiums. On average, you will spend up to $3,934 on annual premiums.
This BMW comes in an exquisite style and enviable power. It can zoom from zero to 60 in just 4.6 seconds and reach its maximum speed of 155 mph.
How to keep your insurance on luxury vehicles low
You should do the following to keep your premiums on the low:
The first step to getting an insurance cover for your exotic car is to compare luxury car insurance covers in the market. Research and shop around for the cheapest car insurance covers from different companies. Find out the most affordable auto insurance quotes in the market before insuring your vehicle.

Only buy a luxury car with a high safety rating.

Join a luxury car club in your local community. This way, some insurance companies will offer you a discount on insurance premiums. Being a car club member simply proves to your insurance company that you value your car and you are likely to take care of it.

Keep a good driving record: You are more likely to negotiate for a low premium cover if you've been involved in fewer accidents and you have fewer traffic violations.

Don't forget to grab your discount: Always find out if you qualify for a military veteran or senior citizen discount from your insurance company. Pay for annual premiums or take a multi-vehicle policy to get a discount and save some money.
You can also read more on the car insurance guide if you want to choose the cheapest or an ideal premium for your luxury car in the industry.
Final Thoughts 
So, why is insurance on luxury cars that expensive? The reason is simple, if you have a high-end vehicle, it is at high risk of theft, crash, and it will cost a lot to repair and maintain.
When you shop for some of the most expensive cars mentioned in this article, you should always be ready to part ways with some reasonable amount of premiums. However, that will depend on the insurance company from where you are buying your policy.