Chicago Steak Company is a purveyor of top-quality American meats, specializing in the highest grade beef that is hand-selected, cut, and aged to perfection – delivering on tradition that results in the best steaks that money can buy.
The process of sourcing and delivering the best steaks right to your doorstep includes a process dating back to the Union Stock Yards in Chicago in 1865. First is Chicago Steak Company's commitment to mid-west raised heritage cattle, which produces prized tenderness, marbling, and flavor that only comes from superior growing conditions.
To accompany the commitment to quality is to hand select only USDA Prime or Upper 1/3 USDA Choice beef, which represents the top 2% of beef worldwide.  USDA Prime is what you'll find in most 5-star steakhouses, while Upper 1/3 USDA Choice is just slightly below that in quality, offering comparable flavor for a lower price.
Steaks are then either wet or dry aged – producing distinct properties in terms of flavor that gives each cut of meat another level of excellence above the average steak. To take it one step further, Chicago Steak Company marks each individual steak with a unique registration number to ensure quality in each and every steak that they sell.
Such commitment to quality and attention to detail are what sets Chicago Steak Company apart, making them the perfect choice for delicious steaks for yourself, your family, or to send as a gift.  Their selection includes a variety of cuts of Premium Angus Beef, USDA Prime Wet Aged Beef, USDA Prime Dry Aged Beef, and American Wagyu Beef. Savor all of them with their best-selling package, "Chicago's Best Seller," that features four of the best cuts including tender Filet Mignon Steaks, succulent Boneless Strip Steaks, mouthwatering Ribeye Steaks, and flavorful Top Sirloins. This package allows anyone who appreciates quality, or those who want to taste the difference, to enjoy delicious restaurant-quality steaks from the comfort of home.
In addition to the finest steaks on the market, Chicago Steak Company also offers a selection of premium surf and turf packages, which combines the best of Chicago Steak Company steak, with their carefully selected seafood. Indulge in tender filet mignon accompanied by succulent cold-water lobster tails or authentic Maryland crab cakes. As with Chicago Steak Company steaks, the commitment to quality extends to each and every one of their offerings ensuring a difference you can truly taste.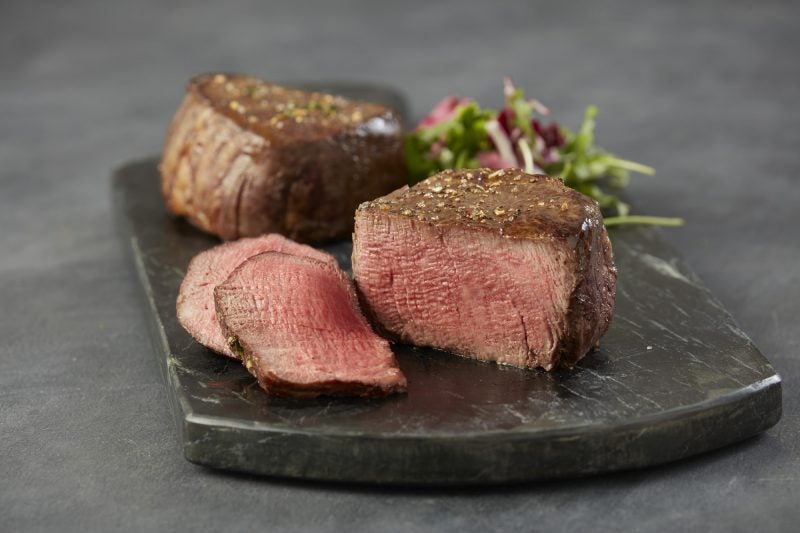 For those looking to add to their order of premium steaks or surf and turf, Chicago Steak Company also offers a selection of premium beef steak burgers, as well as chicken, pork, ribs, roasts, desserts and side dishes. No matter what you're craving or what meal you are planning for, Chicago Steak Company has ingredients suited for everything from cookouts to holiday feasts.
The best part about enjoying all of Chicago Steak Company's exceptional products is that it can be done from the comfort of home.  All of their products conveniently ship directly to your door – packaged to ensure complete freshness and uncompromising quality. Whether you're ordering for yourself or someone else, you can trust that your order of quality meats, seafood, and sides will be fresh, and beautifully packaged upon arrival.
To pair with their commitment to quality, Chicago Steak Company also wants to make sure that anyone can come and learn about steak with their dedicated "Steak University" section of their website.  Here you can find articles about different kinds of beef, a complete guide to beef cuts, as well as information about aging, grading, and origin of beef products.  This section also includes a variety of recipes for steak, like "Grilled Bone-In Ribeye with Herb Butter," as well as recipes for poultry, roasts, seafood. salads and classic steakhouse sides.
To learn more about Chicago Steak Company, or to indulge in their-top quality products, visit mychicagosteak.com