Appleton Estate is known for crafting authentic, premium rums.  Even a classic needs a change though.  In 2020, the storied brand is undergoing a global re-launch.  The world will be introduced to newly designed packaging, including a re-imagined bottle and label, and the release of a new premium aged blend.  The 8-Year Old Reserve was crafted by Appleton Estate's Master Blender, Joy Spence to celebrate the brand's 250th anniversary.  The bottles will feature a sleek, new design and cork closure.  The label will tell the story of each rum's blend.  This will, of course, include details that it has been aged in the tropical climate of Jamaica and crafted with Jamaican limestone-filtered water, with no added flavours.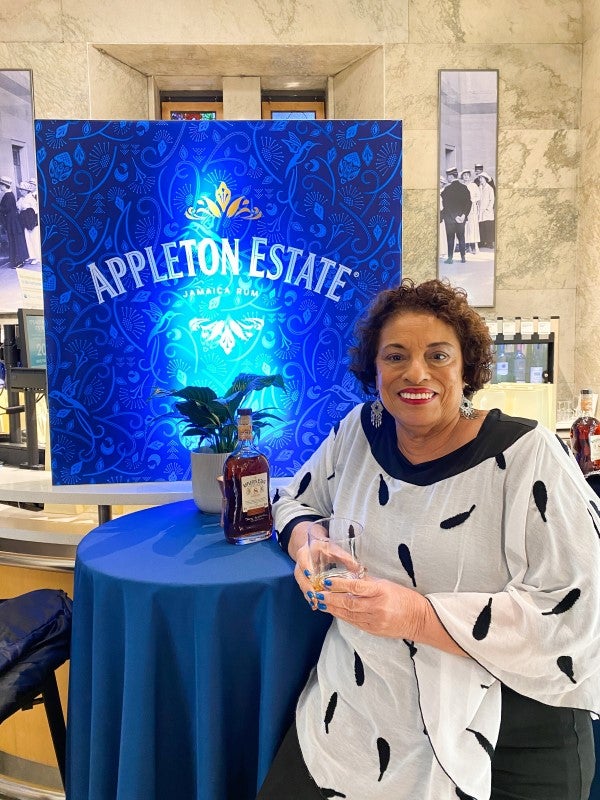 "We're unveiling a fresh look for both our permanent collection of rums and our limited-edition versions, while maintaining our commitment to exceptional liquid," says Spence. "With this relaunch, Appleton Estate proudly celebrates our Jamaican heritage in a thoroughly modern way. I'm also excited to introduce two new blends as we enter a new era for our brand. We hope that our new look and feel elevates the high-end cocktail and the sophisticated sipping experience, while continuing to spread the joy of rum, globally."
It's not all about the packaging though.  As Spence would say, "The proof is in the pudding.  It's about the taste."  In order to enjoy premium rum, it is important to know what you are tasting, how you should be tasting it and get some cocktail suggestions from a master.  A Master Blender that is….and we talked to Appleton Estate's own Joy Spence to find out more.
Describe the flavour profile of Appleton Estate's 8-Year Old Reserve?
I created the 8-Year Old Reserve as part of the celebration for the 250th Anniversary of the Appleton Estate.  I selected rums that would create beautiful vanilla spicy notes, ginger, nutmeg, warm oak and of course the distinctive orange peel top note.  Everything intertwined gives you a complex, smooth and beautiful spirit.  Perfect neat or for an elevated cocktail.
What is your favourite way of drinking it?
It depends on the occasion.  At home, I like to drink it neat.  If I go to an account, I'll ask for a Brown Sugar Daiquiri just to see how well they are mixing it.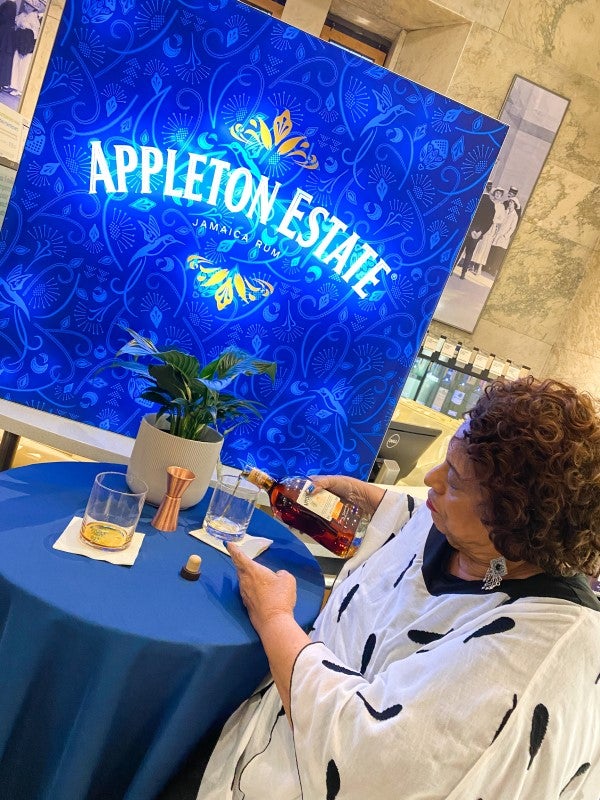 How do you properly taste rum?
The first thing that I do is look at the body of the rum to see if it is a rich and full-bodied.  That is what  premium aged rums are all about.  Then, I would look at what we refer to as the top note. All rums, to me, should have orange peel and a little hint of molasses.  When you swirl the glass, and I like to do that to release the Appleton spirit, you are releasing vanilla, coffee, cocoa, hazelnut and almond notes.  All of these have been created with interaction of the oak during aging.
Finally, the test of the pudding is eating, so take a little sip and you are going to see that you have a nice, smooth, complex, lingering finish that I like to say is like a surprise party in your mouth once you taste it!  Once you take in the aromas, you can understand how rum could be so complex and sophisticated as compared to any fine scotch.
What makes for a premium rum?
For our premium rums, there is a minimum age.  Once we have a number on our bottle of rum, it means that our rum has had to sit in the barrel for this minimum amount of time.  In Jamaica, we have tropical aging where the rums age three times as fast as they would in Scotland, for example.  That gives us a big advantage over other aged spirits in terms of developing flavours quickly in the oak barrel.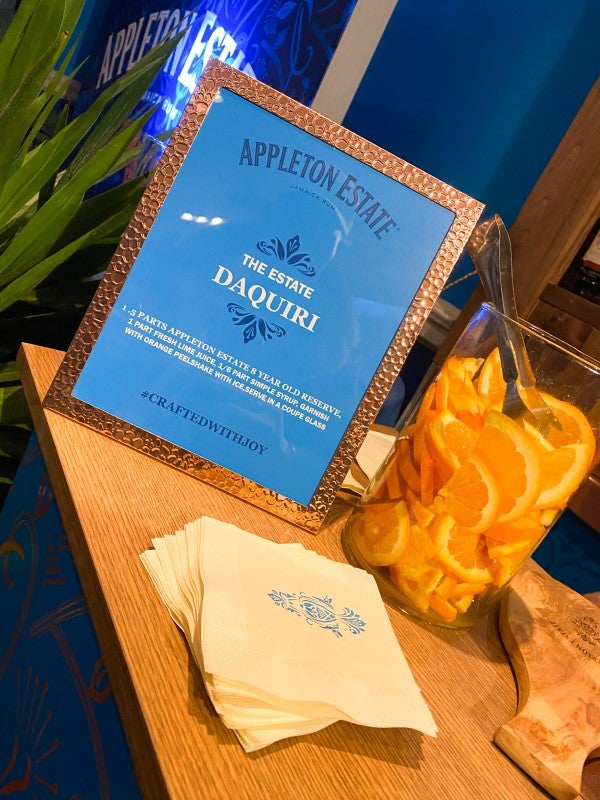 What are your favourite cocktails?  What cocktails are best for a true rum connoisseur?
Aside from the Appleton Estate 8-year old Reserve Daiquiri, my favourite cocktail is the 12-year old Old Fashioned with brown sugar syrup.  It gives a completely different depth and flavour to the cocktail when you use brown sugar instead of a simple syrup because of the molasses on the tone.   It complements the flavours in the rum.  This is my go-to drink.
Where do you see the premium rum industry going in the next few years?
The premium aged rum category is growing significantly.  The standard rum category is flat in terms of growth and everyone is predicting the premium aged rum will be the next whiskey within 3 years.
In partnership with Appleton Estate