Zoom happy hours. The Quarantini. Be your own bartender. It's been a crash course in mixology over the past few months of social distancing. Looking to diversify, experiment with new and different brands and flavors, but not sure where to start?  
Well there's a new site that launched this week that makes discovering craft spirits brands easier and more fun. Curiada is a craft and rare spirits marketplace that provides a totally different spirits buying experience from what's out there today. They offer a vetted, small selection of the coolest and best craft spirits from around the country, giving you something different and exciting to add to your home bar cart.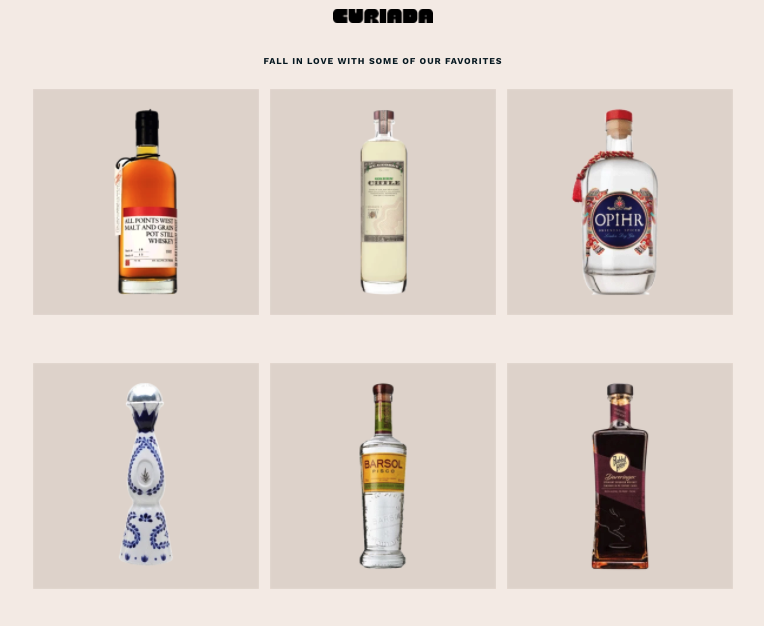 On Curiada you'll be introduced to a world of new and interesting brands. Detailed information accompanies each bottle: tasting notes, suggested ways to enjoy it, and the real stories behind the entrepreneurs, artisans, and enthusiasts making these incredible spirits. In short, everything that makes these bottles unique, noteworthy, and worth trying.  And it's not just for learning about new brands — you can also order through Curiada, too.  So you'll actually get to taste the result of all that innovation, passion, and hard work, while feeling good about supporting small businesses and entrepreneurs.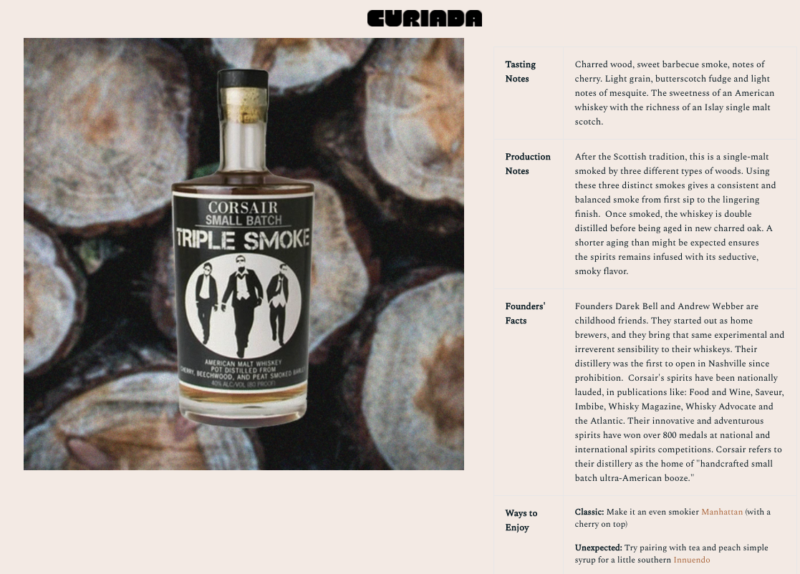 Take All Points West Distillery. A former architect discovered a love for distilling, and started producing small-batch whiskey the way it used to be produced — using a method that hasn't been used in the US for more than 100 years. Their triple gold medal winning whiskey, the Malt and Grain Pot Still, was previously only available in a few stores in New Jersey & New York.  Now, through Curiada, you can enjoy this delicious, small-batch whiskey all over the country.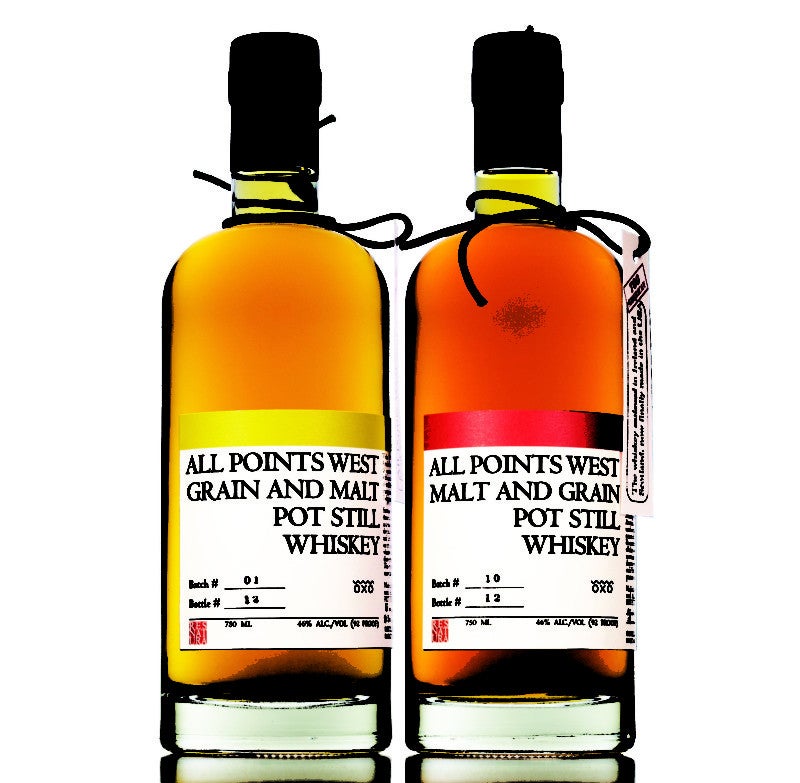 Curiada promises to frequently drop new collections of cool and unique spirits brands.  Their launch collections: Rooftop Aperitifs, Summer Friday Getaway, and Lawn Concert Pitchers, all inspire people around different kinds of summer moments – and the perfect drinks to pair with them.  Whether that's a sipping tequila or a spirit that you've never had before, like Brazilian cachaça or Peruvian pisco, there's a variety of different choices, each one better than the next.  And in just a few weeks, a new collection will drop with a whole new set of small, local craft spirits, as Curiada continues to discover and showcase new and emerging cool brands.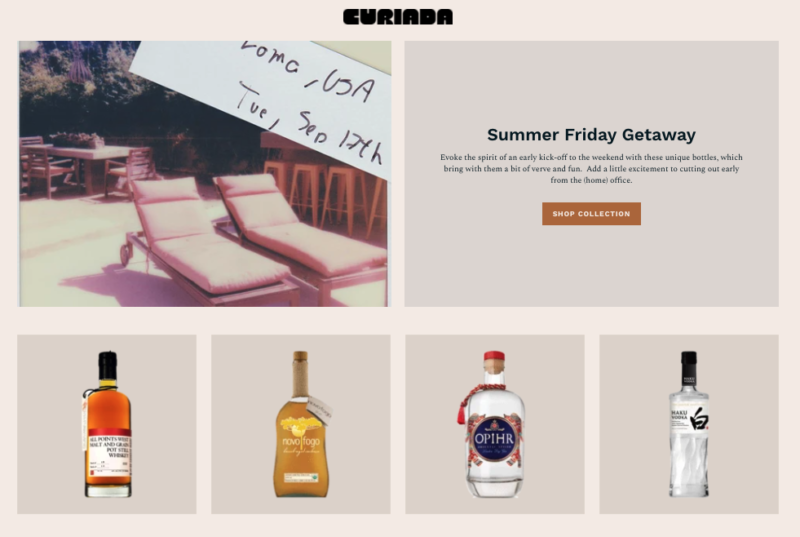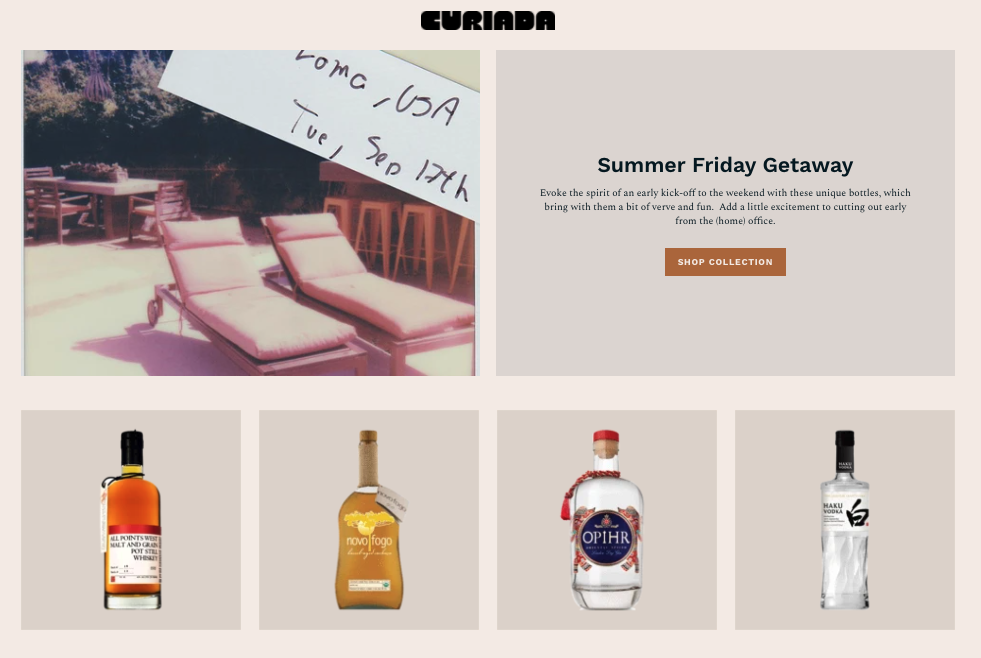 You can order bottles directly from Curiada to be shipped to you, for that home collection you've been working on with renewed passion. Looking for a gift for a friend or colleague? Curiada is the perfect place to find something cool and different from the usual fare, and you can ship it to them directly, too. (As long as they live in one of the 28 states the brand currently ships to.)
If you're looking for something exciting to kick off an amazing summer of exploration and discovery (at least when it comes to spirits!) — you'll definitely find it at Curiada.com.
Browse Curiada. Give them a follow on Instagram, Twitter, and Facebook. And be sure to spread the word to your friends, and to any craft spirits fans you know.