We all know about the benefits of eating wholesome and nutritionally complete meals: increased energy levels, eliminating health related problems and last but not least, avoiding unpleasant weight gains.
However, if we want to ensure we maintain a sustainable lifestyle, it doesn't come as a surprise that eating healthy can be costly, time consuming and quite frankly a hassle.
Just ask yourself, how often does this occur to you?
– You aren't in the mood for whipping up something healthy in the morning which makes you regularly skip breakfast.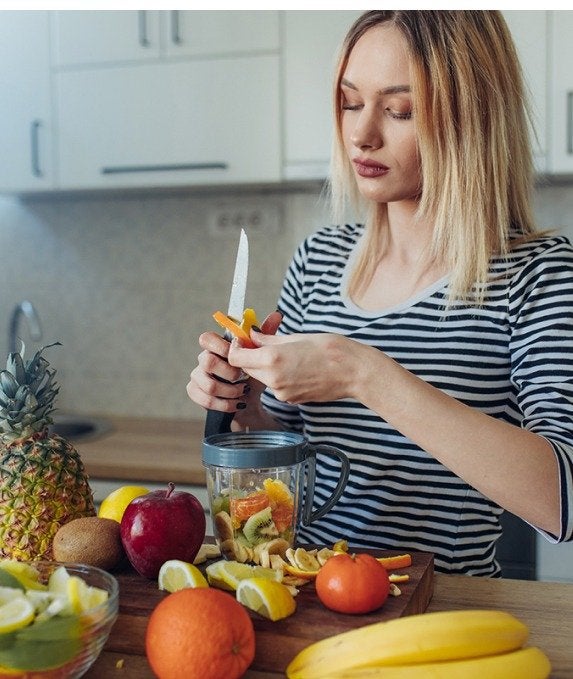 – You punch in and out of the office and the tremendous workload leaves you no choice but to quickly hork down a cheesecake or burrito in your 10 minute lunch break.
– You tried several fad diets, but eventually you realise that none of them are sustainable.
– You get home from work late and the last thing you want to do is stand over the stove for another 30 minutes to prepare something healthy, so you swing by your local fast food buffett for some takeout.
Well, you aren't alone. Adam and Peter, co-founders of Smoothie N Go used to struggle with the same things.
The college best friends turned to traditional, do it yourself smoothies for a quick and healthy meal before heading to classes but, they soon found it more of a hassle to peel and cut fruits and vegetables while making sure to have access to a blender.
Looking for something better they discovered the freeze-drying process to make their smoothies last longer and eliminate the need for a blender.
332
The duo joined forces with industry experts to start a company around their product, as they knew they had to share the idea, not just with their friends, but with the world, and thus, Smoothie-N-Go was born.
"As we learned from our college days, the midday slump is all too real which is why all of our mixes are made from only real fruits and vegetables and nothing else," said co-founder, Adam Sal.
Packaged when the produce inside is at its harvesting peak, Smoothie-N-Go is a small but mighty freeze-dried powder that does exactly what its name says: pour, shake and enjoy.
Just like food eaten by astronauts, the gentle preservation method used for the mix allows it to be consumed for up to two years, maintaining all the while its flavor, color and nutritional value.
Additionally, all brand products are vegan, gluten-free, soy-free, dairy-free, void of GMOs and additional sweeteners making them available to everyone regardless of allergies or dietary restrictions.
Recognizing that nearly half of all edible food is thrown away every single year, Peter and Adam wanted to do something to change that.
Seeing the excess fruit and vegetables wind up in their own fridge from making traditional smoothies, they couldn't shake their guilt about wasting produce. With Smoothie-N-Go, every packet is perfectly portioned and condensed into a delicious mix, without the need to purchase any additional ingredients that might otherwise spoil.
The smoothies are available in three flavors: Banana-Strawberry, Banana-Mango-Pineapple and "Flow" (Superfood Blend).
The guys have launched a truly fascinating product that fills the demands of an ever rushing world, making it suitable from the daily commuter to the average person looking for a healthy and convenient meal.
Available via Kickstarter, you can purchase Smoothie N Go here at up to 44% off for a limited time.