During this time of social distancing, we all need to find new ways to forge connections, conversations and community. Welcome to a new movement called #SipGlocal, where you support both local and global wineries so we can all bond together to support each other during this time of coming together. 
Founded by Washington State Wines on Instagram, this movement began by featuring wines from the region, also known as #WAwine, and has expanded during our current COVID climate to support the entire world of wine. This movement includes supporting restaurants, wineries, sommeliers and chefs all around the world! Below we've also put together a list of wineries from across the globe (including one from Washington State) who are founded and run by black owners.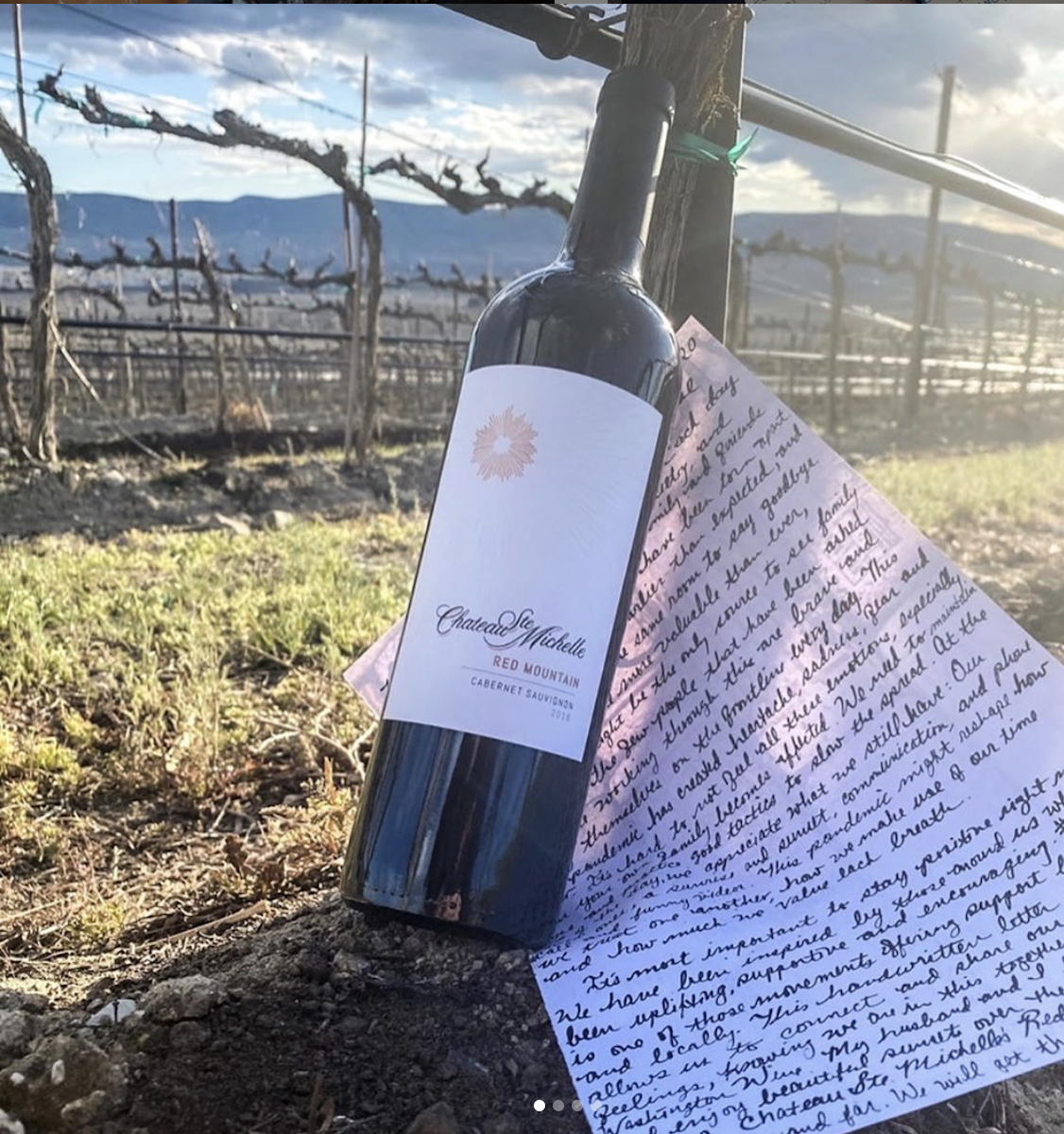 Fun threads that have spun out of this are a number of IGTV series like 'Wine Zones' hosted by UK Wine Journalist Jamie Goode, 'Sommlight' – which features sommeliers and the human side of hospitality and their personalities outside of the "The Suit" and the restaurant, and  'Messages in a Bottle,' where real humans write letters about how they are holding up, what's inspiring them and what they're grateful for, all while sipping a glass of wine. In an effort to keep us all feeling united in the name of wine, food and hospitality overall, the content is then being shared and showcased on the @SipGlocal IG channel.

Looking to figure out how to #SipGlocal and participate in the movement to support our global and local wine and hospitality sectors?
Here are three easy ways to join in the #SipGlocal Movement:
1 Open a Bottle of Wine 
It doesn't matter if it's from Washington State or elsewhere, #SipGlocal is a movement that supports both the global and local wine economies. Go to your happy place as you sip and savour.
2 Ready, Set, Join in! 
Share the wine and how you're feeling on your social channels, tag @WAwine and @SipGlocal for a chance to be featured and have your words of wisdom shared with the world.
3 Wine & Watch
Tune into the @SipGlocal IGTV series 'Wine Zones,' hosted by Grape Guru Dr. Jamie Goode who lives in the U.K. and hosts regular weekly shows that feature and document the human experience around wine. Guests on this show are often from another time zone and the two get tipsy on camera with fun and thrilling conversation. Be sure to also check out 'Sommlight' where we see the other side to sommeliers and what they are up to when they are off the floor and enjoying life!
Special thanks goes out to the Mcbride Sisters for putting this original list together which I, @superwinegirl and many others have shared on IG. Below is 67 black owned wineries from around the world to follow and support.