We're back to Spring, and with it, the warmer weather…. which brings one important question: The Gin Smash or Vodka Smash?
The locally grown, Georgian Bay Spirits Company in Ontario, Canada has smashed all expectations for taste with their craft cocktails in a can. Billed as the "best tasting canned cocktail to hit liquor store shelves" the Gin Smash and Vodka Smash have generated a cult-like following. And for good reason!
The base of these canned cocktails is Georgian Bay's own gin and vodka, all made in-house for a truly craft experience. They're less sweet than other canned cocktails and made with all-natural, ingredients for a premium taste.
Did we mention their many, many awards? Even the experts agree the Smashed Series is the drink of the summer.

You can choose the Gin Smash, with Georgian Bay Gin, lemon, lime, tangerine and mint. Or the Vodka Smash with Georgian Bay Vodka, lemon, lime, grapefruit and mint. They're both perfect on their own, but feel free to add equal parts OJ and Prosecco for a Mimosa you'll want at every brunch.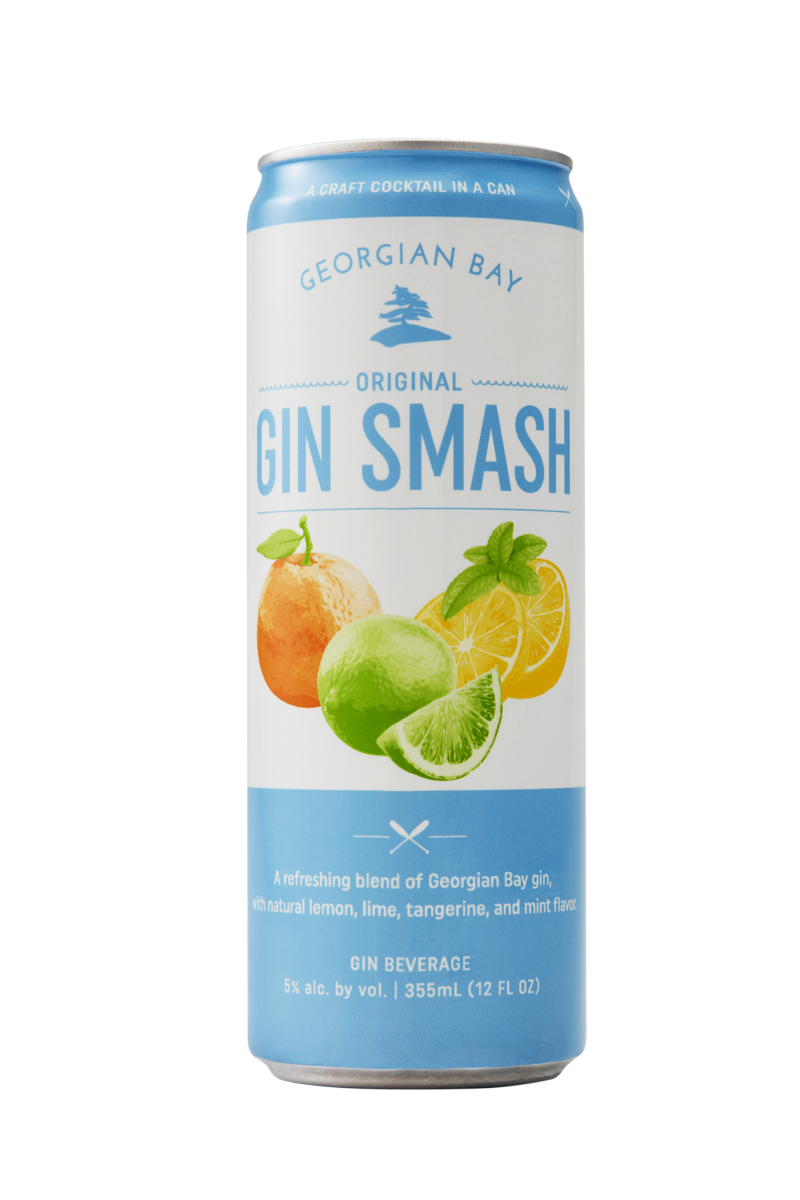 Tea lovers can choose the Smashed Tea, which is made with the Gin Smash, black tea and Darjeeling Tea. If you prefer herbaceous and tart tasting, try the Cranberry Gin Smash, or opt for the quintessentially Canadian flavours of Raspberry Rhubarb Vodka Smash.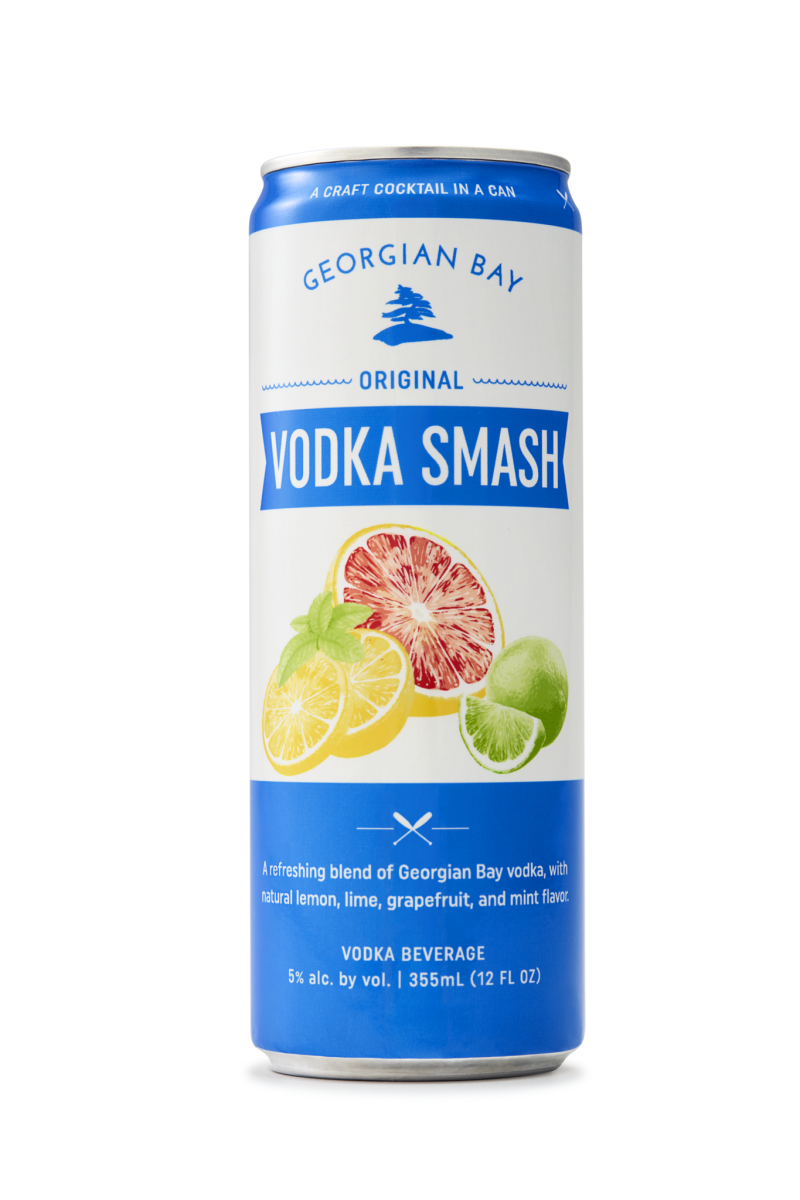 There are even three Smashed Sodas to choose from available in Strawberry, Lime and Mandarin.
And a little birdie may have mentioned some new Half Smash flavours coming soon…. half the alcohol, so ideal for lunch meetings when you still have to return to work. And perhaps just in time for Cinco de Mayo, we can hope for a Tequila Smash?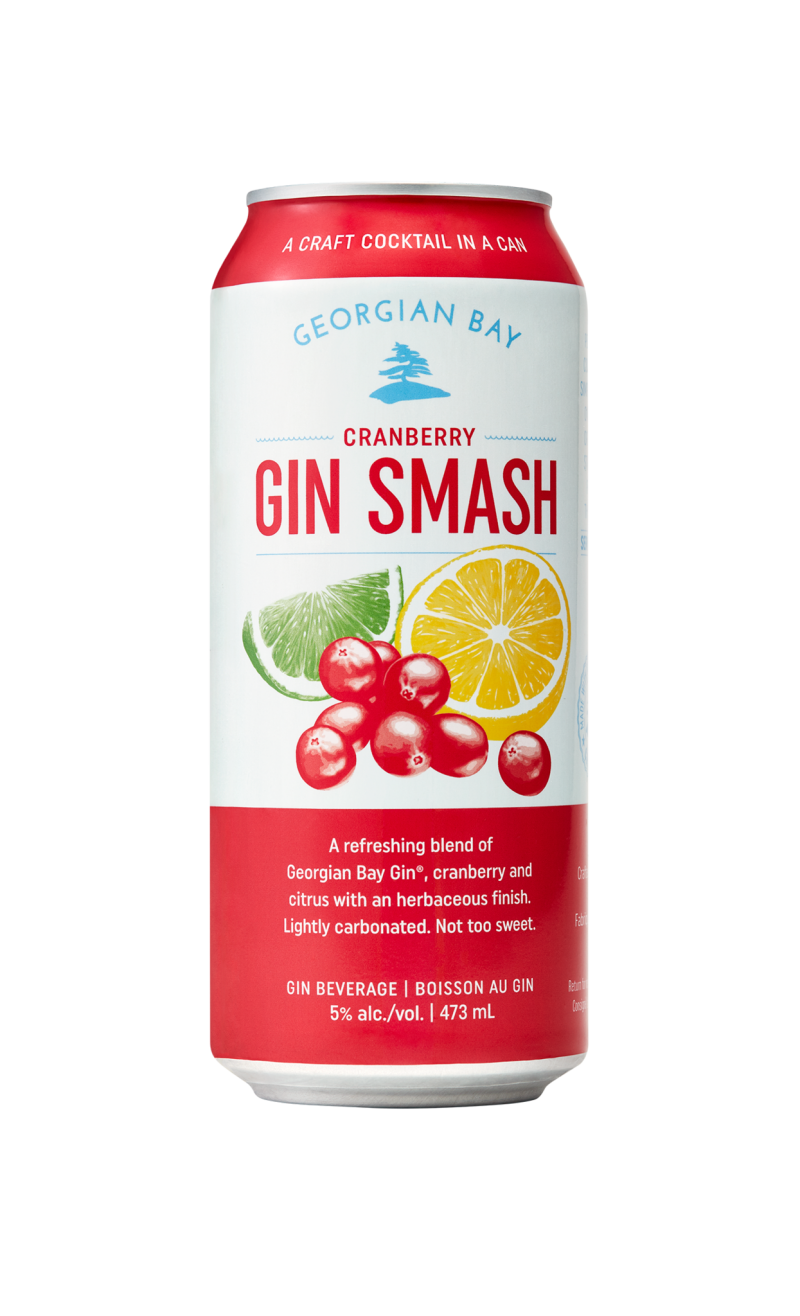 If after sampling all these summer craft cocktails you find yourself hankering for a sip of whisky – this beloved Canadian company renowned as the authority in craft spirits, just released their Georgian Bay Whisky. A small-batch Canadian whisky, featuring a blend of single grain rye and corn whisky, it's smooth and balanced with hints of caramel, new barrel char and rye spice.
Is it 5:00 yet? Smash Responsibly.