Islay is the southernmost of the Inner Hebrides islands, off the west coast of Scotland.  We aren't giving you a geography lesson though.  We are, however, going to tell you more about one of the Island's greatest exports, Lagavulin.  Award-Winning Lagavulin Single Malt Scotch has been crafted on the Islay since 1816 and is named after Lagavulin Bay.  It had an interesting start in the whisky world.  Its founder, John Johnston, converted 10 "illicit" distilleries into a legal site, making Lagavulin the first legal operation in Islay.
Over the years, the distillery has persevered, celebrating its 200th anniversary in 2016.  One thing that has never changed is the smooth, rich and peaty flavour that Islay's soil brings to Lagavulin's Single Malt Scotch Whiskies.
So, what makes a Scotch whisky a Scotch?  It can only be classified as Scotch when the whisky is distilled within the Scottish region and it must be distilled to 94.8 percent alcohol by volume (ABV).  To be a single malt, like Lagavulin 8 Years Old Islay Single Malt Scotch Whisky, the whisky must have been distilled at a single distillery using a pot still distillation process and made from a mash of malted barley.  The best way to enjoy Scotch is to keep it simple.  Try it neat first (do not add anything).  You can then try it simple (add spring water) or on the rocks (with ice).
Now that you have some background, it's time to share our favourite Scotch with you!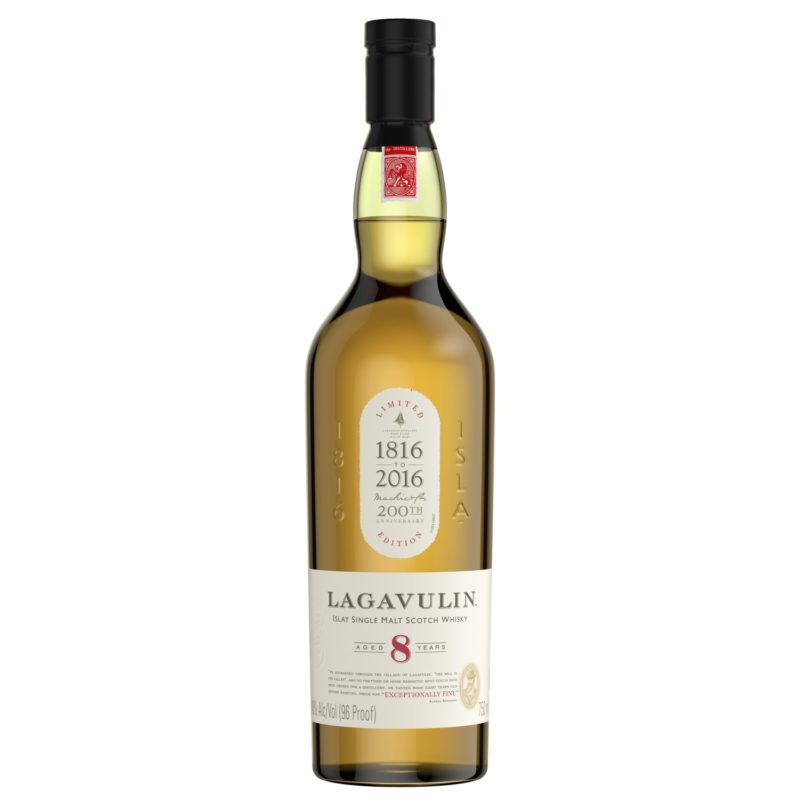 Light gold in appearance, this full-flavour single malt has been aged for 8 years.  The palate has a bolder taste than you would expect, charred with minty, dark chocolate, and with a rich, slightly sweet flavour.  Enjoy in a whisky nosing glass neat or with a drop of water.  It's the perfect gift for any Scotch lover.
$84.95 CAD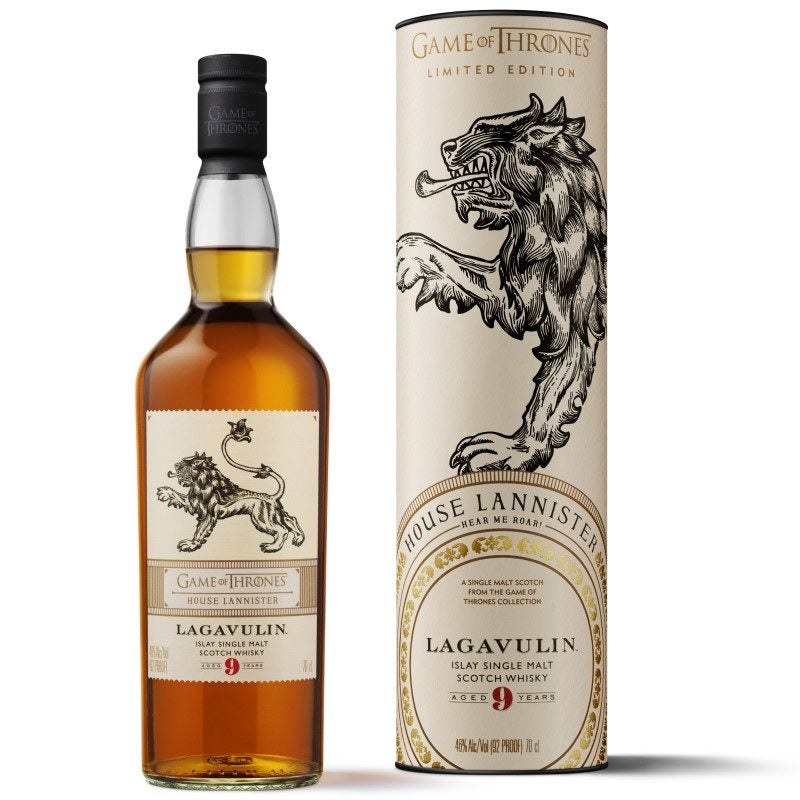 A Lannister may always keep their word, but Lagavulin promises aromas and flavours of peat, sweet smoke and salty sea breeze with this single malt.  Enjoy while binge watching Game of Thrones.
$109.95 CAD
Serve this classic neat or with a little water.  Aged in oak casks for at least sixteen years, this much sought-after single malt has the massive peat-smoke that's typical of southern Islay – but also offering a dryness that turns it into a truly interesting dram.
$144.95 CAD
This limited edition series of 12 year old Scotch from Lagavulin is a light-bodied take on the classic whisky.  It's complex, with a subtle nuttiness and grass mingling with classic Islay peat smoke.  Perfect for a Scotch collector.
$160.05 CAD
In partnership with