What's one of the most essential parts of a modern-day man cave? Right, it's a bar cart. The come-back from 1950s is not just a way to make your friends want to come stay at your place rather than going out. Nicely styled bar cart is a perfect interior detail to add to your place. 
But what do we start with?
First of all, you'll need to pick a cart. The key things you want to look for is a size (you gotta make sure that it's not huge but not too small, so everything fits in it without it looking overcrowded). We personally like a Tray Table Hipster Bamboo by KARE. It's glamorous, it's hipster, and its' pretty much the perfect size. 
Secondly, you gotta get liquor! We know you want to showcase a whole variety of drinks you may have (or want to) have at your home, but remember that the space is limited, and so your choices are lol. Basically, the five basic must-have spirits are vodka, gin, bourbon or rye whiskey, rum and tequila. With these options you're not only able to make almost every popular cocktail, but you can just pour a drink, add some ice and citrus, and here you go! And if you're the whiskey lover it doesn't mean your friends are too, so it's cool to have something not only you will love, but your guests will enjoy as well.
Another essential thing to add is mixers and bitters. You can go with the most basic and popular ones, like Campari, Angostura and Peychaud's, and then you can start building your own collection. Sometimes you can find a full sets of different flavoured mixers/bitters, and they are not usually the best quality ones, but it will allow you to get a sense of what you want to have in your bar cart.
Next step is a glassware. As a cart cannot fit a whole variety of different types of glasses for every other drink (as most of them require their own type of glass), you'll need to find something nice and versatile for every occasion. There's a bunch of cool looking glassware online and in stores, so go ahead!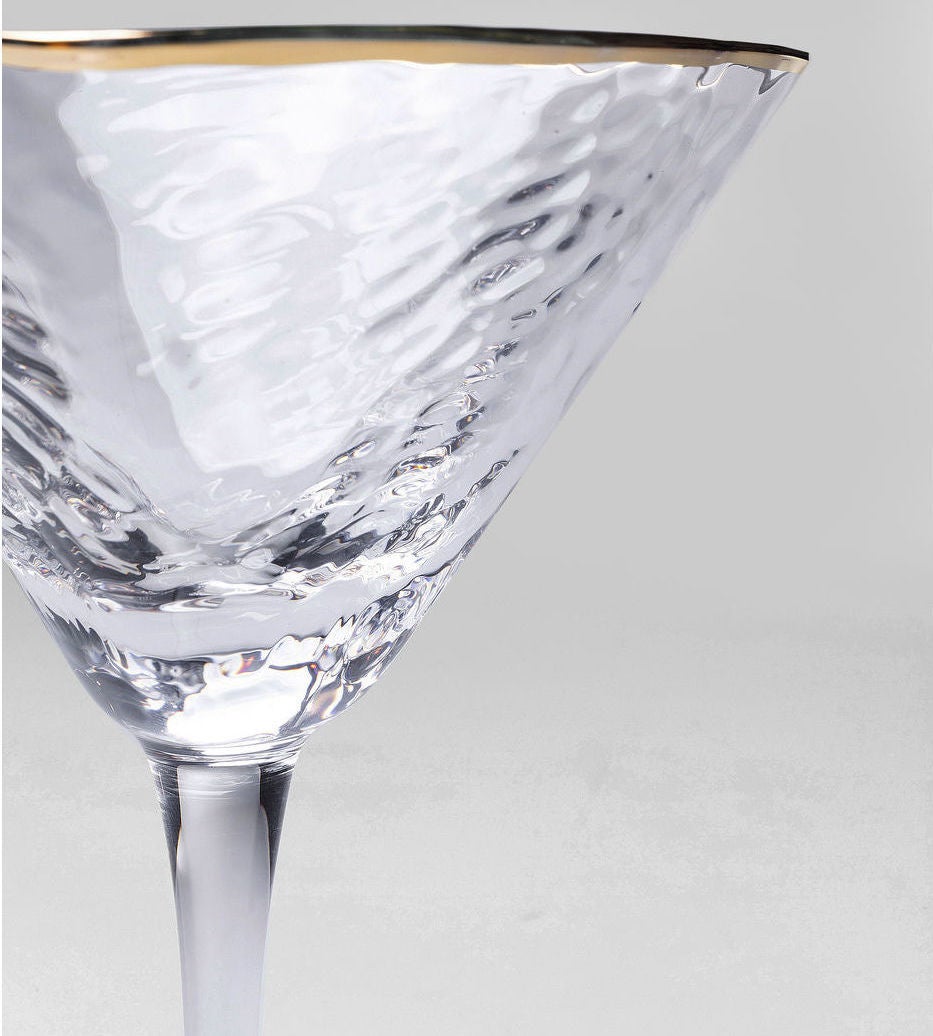 Ice containter is a classy, stylish decorating piece, as well as an absolute essential to any bar cart. Ice brings more chill and flavor to your drinks, and it's looking super cool, so you'll definitely need one. Keep in mind that you don't want it to be super big as you still have a little place on your cart.
An absolute must have is a bunch of cocktail tools. Citrus peeler, hand juicer, shaker, mason jars – it's just the beginning. You can pick what you want or you can go with a special sets of the most important tools. Of course, just as with the mixers and bitters, it's not going to be the best quality tools, but at least you'll have a sense of what you're doing and you can always upgrade them later. 
And finally, personalize your cart! Don't forget about the fact that your friends are still coming to your place, and not a bar, so it doesn't have to be all basic and standart. Add your favourite greens, get some accessories, may be get a couple of books in there – whatever you want that will represent you and your style. And don't forget that the key is to keep it simple!