It's time to raise a glass to another year that's passed – so rather than grabbing a basic bottle of bubbly, why not toast with three of the year's best new cocktail ingredients!
Disaronno Velvet
The legendary amaretto, Disaronno, has launched the first-ever cream liqueur!  And it's so good – you don't even need to make a cocktail – just pour it over ice and enjoy – but we'll give you one anyway.  This liquid luxury represents the Dolce Vita lifestyle with 500 years of tradition.  It's refreshingly smooth and creamy with the unmistakable taste of Disaronno. So in addition to toasting with this liquid luxury that's complex and velvety on the palate – you can give the gift of Italian elegance too with this stunning snow white bottle.
White Velvet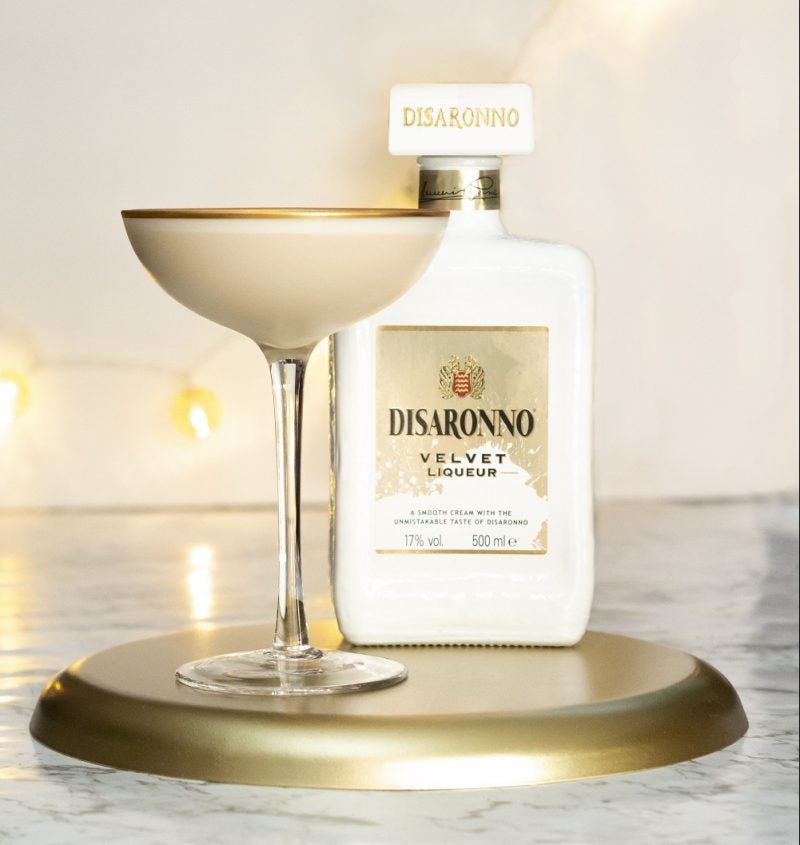 1.5 oz Disaronno Velvet
0.75 oz Tia Maria
0.75 oz Vodka
Garnish: Chocolate flakes or coffee beans
Add all ingredients to a shaker with ice, shake and strain ingredients over ice.
Flor de Caña 15 YR Amber Rum 
If you're dreaming of a green Christmas, look no further than this stunning sustainable rum which launched earlier this year to rave reviews.  Flor de Caña is the world's only spirit that is Carbon Neutral and Fair Trade Certified and ideal for the eco-advocate you'll be toasting with this month.  They're also distilled with 100% renewable energy and plant 50,000 trees each year with their partner One Tree Planted.
Flor-Sparkler:
1.5 oz of Flor de Caña Rum
2 oz of champagne or prosecco
¾ oz of fresh lime juice
¾ oz of simple syrup
2 dashes of Angostura bitters  
Add ingredients to a champagne flute and top with prosecco, garnish with mint and raspberries.
Mott's Reserve 
Is there any reason you can't toast with a Caesar?  We think not!  Considering 400M Caesars were consumed in 2021, it's clear that most of Canada agrees!  But may we suggest an elevated Caesar for this elevated occasion?  You can follow your usual favourite Caesar recipe, but instead of the regular Mott's Clamato, try their all new Mott's Clamato Reserve!  It's made with natural ingredients and flavours and some fire roasted jalapeno puree.  Delicious with a little extra kick, which is exactly what 2022 needs.
For more recipes made with Mott's Clamato Reserve, visit their website at www.mottsclamato.ca 
Here's to 2022 – please drink responsibly!