For all time-honoured liquors, popular aperitifs, and staple bottles of alcohol, one's bar is still something that should be regularly updated and assessed. We all place so much faith into age and branding when it comes to liquor, but that doesn't mean something relatively new and different shouldn't be sought after.
So begins the North American explosion of Japanese liquor – and in particular, Japanese whisky. It's foray to shelves onto the continent has been slow and steady, but in 2019 moves at a breakneck pace, where soon what was once eclectic and hard to find will become popular and coveted. There has been Japanese whisky brewed for decades and decades, but it was only recently, when Yamazaki Single Malt Sherry Cask 2013 won the moniker of World's Best Whiskey in 2015, that people really started to take note, and critical success evolved into a commercial popularity.
The Basics
If any amount of a whisky is made in Japan, it qualifies as a Japanese whisky. It's pretty simple. What's more, most distilleries in Japan deal with blending in house, which means that while most Scotches have one signature blend, Japanese companies can have many. They essentially are tinkering with different styles and methods to create a diverse collection of tastes. There are more people trying more things, and all of that means a lot of variety and novelty when it comes to whisky. If you're not completely set in your ways when it comes to the drink in your hand, then it's worth a taste.
What To Buy
The House of Suntory has been making popular whisky for some time and has some great introductory and higher end bottles. Toki is well-priced and a great starter, especially for younger whisky drinkers, as the blend that translates to 'time' looks to be both new and refreshing while ageless. Suntory also features Yamazaki 12 Year, perhaps the most well-known Japanese whisky, as it is their flagship product made at a signature Japanese malt distillery.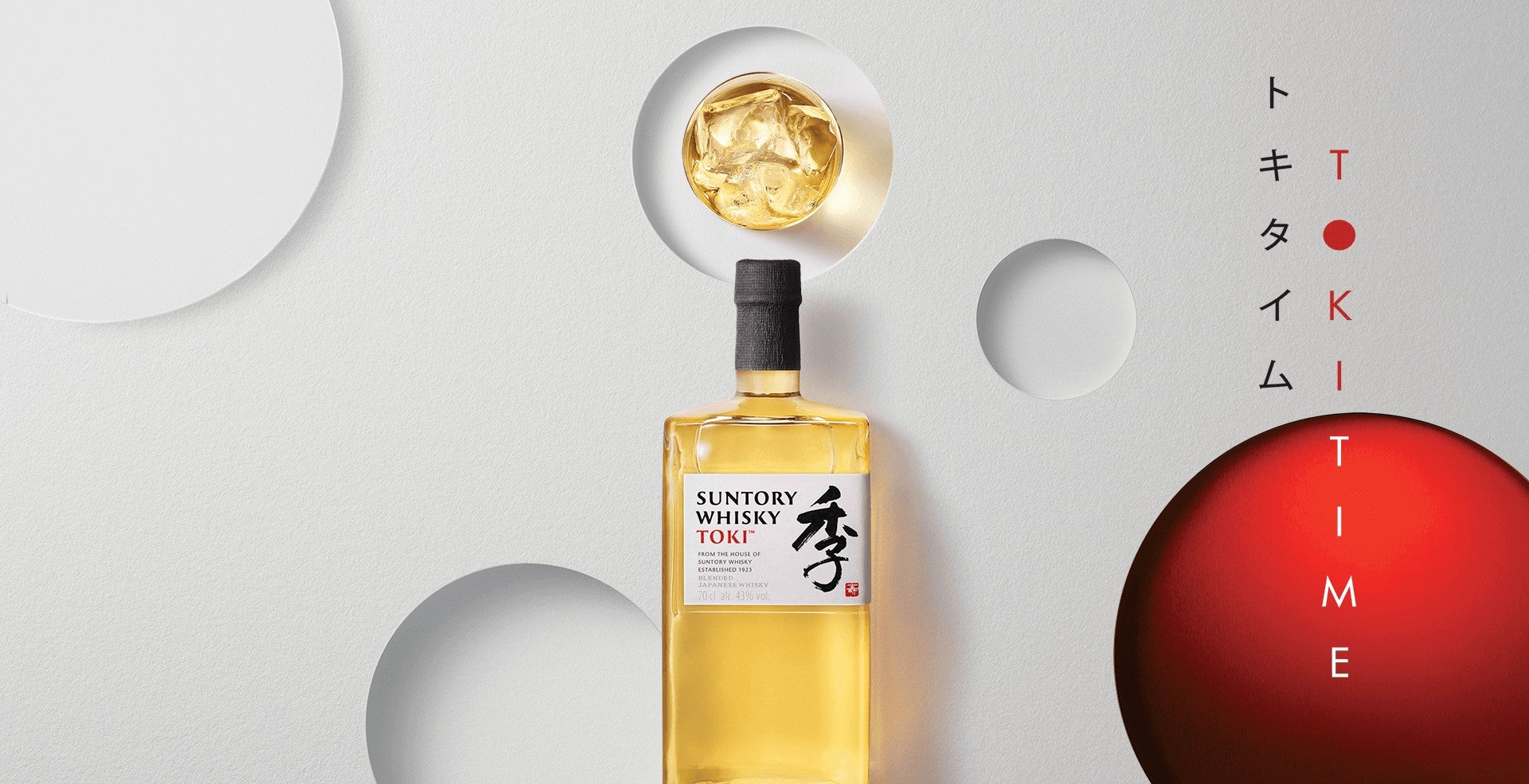 Another noteworthy distillery is Nikka, founded by Masataka Taketsuru, and their Nikka Coffey, named as such for the continuous still designed by Aeneas Coffey, is most accessible and popular. There is the grain whisky, made predominantly from corn, as well as their Coffey Malt, made from malt barley, but which is technically is a grain whisky because it's made in a pot still.
Japanese whisky is flourishing, and there are plenty of distilleries offering a lot of different flavours while trying many different things. All of that is to say that it's worth exploring and experimenting to find out what you like – and what you didn't know existed.
How to Drink
Japanese whisky triumphs when kept simple. They are best enjoyed with water – purer, more distilled water, to be precise – or soda. The latter is probably better with lower tier whisky where newcomers will surely start (throw in some shaved ice cubes), while soft mineral is recommended for higher end bottles. If you're seeking a  fulfilling first time experience,  and want to do as a Japanese bartender might do, then pour whisky into a Collins glass, gently add an ice shard or two after letting it melt ever so slightly for a few seconds, and then add soda, pouring along the side of the glass so as not to aggressively disturb the ice or whisky. You shouldn't get bubbles, and you should be able to enjoy the quintessential Japanese Highball. Cheers!
 …