Sip, Savour & Soak Up The Sun
Raise a glass to the Ultimate Summer Cocktail Guide, where we invite liquor brands to shine and become an integral part of the season's most exciting libations. Showcase your signature spirits, highlight unique flavor profiles, and position your brand as the go-to choice for crafting unforgettable summer cocktails.
Thomas Ashbourne Margalicious Margarita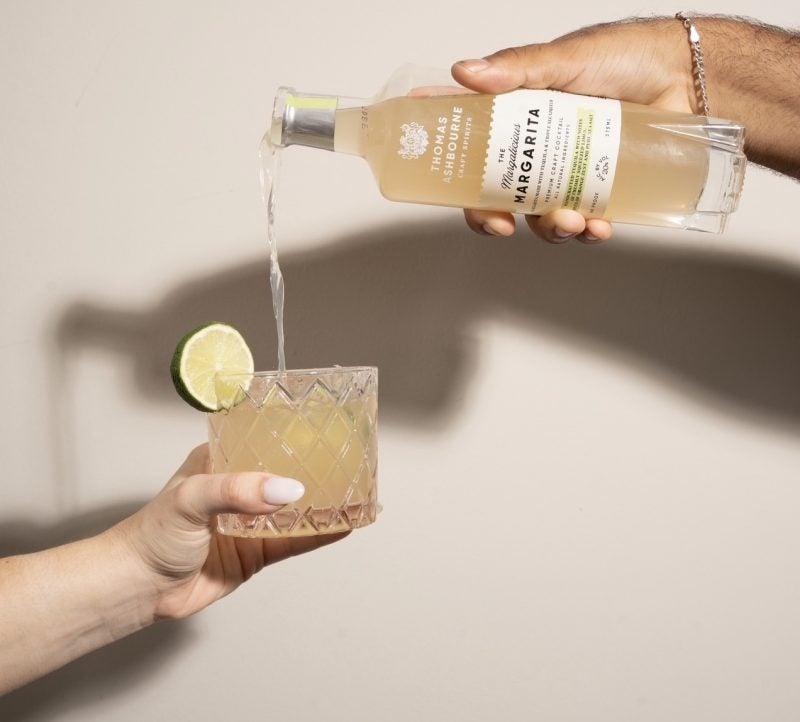 Introducing the Thomas Ashbourne Margalicious Margarita, a cocktail crafted with star power by none other than Ashley Benson, Rosario Dawson, and Vanessa Hudgens. This 375ml bottle is a tropical escape, blending premium tequila, zesty lime, and a touch of orange liqueur. With every sip, you'll experience the harmony of flavors curated by these talented celebrities. Whether you're hosting a party or unwinding after a long day, this Margalicious Margarita promises an unforgettable taste journey. Just pour over ice, add a lime garnish, and toast to the perfect blend of Hollywood glamour and cocktail bliss.
Buy now
SABÉ Canned Cocktails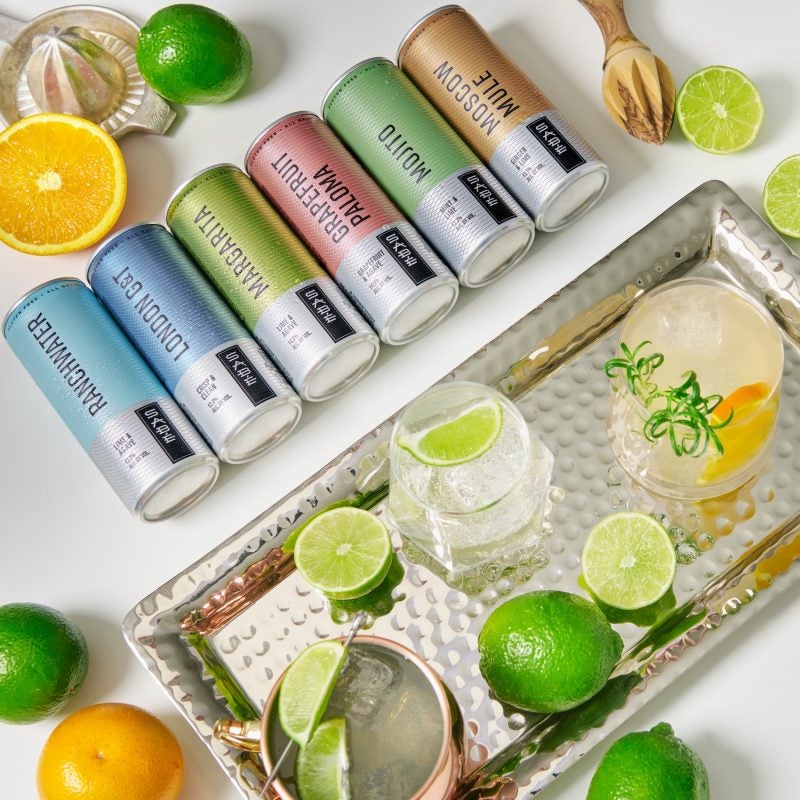 As the sun-soaked days of summer beckon, it's time to refresh your cocktail game with the latest trendsetter in the libation world – SABÉ Canned Cocktails. Embodying the spirit of convenience and craftsmanship, SABÉ brings a new level of sophistication to your outdoor gatherings, beach trips, and spontaneous adventures.
SABÉ Canned Cocktails embody the essence of mixology and are conveniently packaged to enjoy anytime, anywhere. Each cocktail is meticulously handcrafted utilizing premium spirits, thoughtfully chosen ingredients, and carefully blended flavors. Whether you prefer a timeless Moscow Mule, a refreshing Margarita, or the tropical paradise of a Mojito, SABÉ has you covered. SABÉ Canned Cocktails contain all-natural ingredients, are gluten-free and vegan-friendly.
With SABÉ Canned Cocktails, you no longer need to compromise taste for convenience. Embrace the ease of enjoying a premium, full-strength cocktail anywhere, anytime, and elevate your summer sipping experience. Whether you're a cocktail enthusiast or simply looking for a delicious and hassle-free libation, SABÉ Canned Cocktails are the go-to choice.  Pour over ice and enjoy!
Buy now
Jameson Irish Whiskey Paloma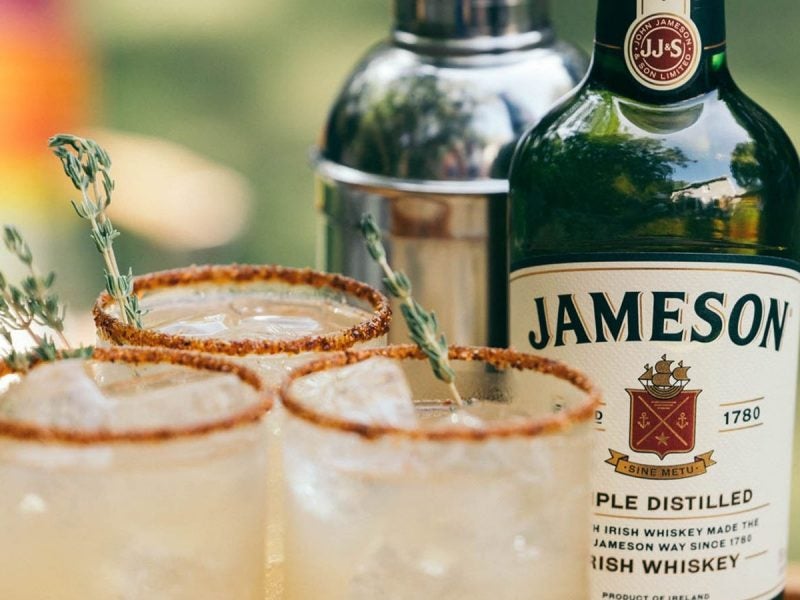 Create a unique cocktail inspired by the Irish Paloma and the beachy vibes of San Diego. We'll call it the "Barrio Beach Bliss." This cocktail will combine the flavors of the traditional Irish Paloma with some tropical elements to transport you to a relaxing day at the beach in San Diego.
Here's the recipe:
INGREDIENTS (Serves 1)
– 1 Part Jameson Original
– 1/2 Part Lime Juice
– 4 Parts Citrus Soda
– Chamoy & Tajin Rim
– Thyme
METHOD
– Rim glass with Chamoy & Tajin
– Build Jameson Original and lime juice in a glass
– Shake and strain over ice
– Top with Citrus Soda
Sour Lime and Cinnamon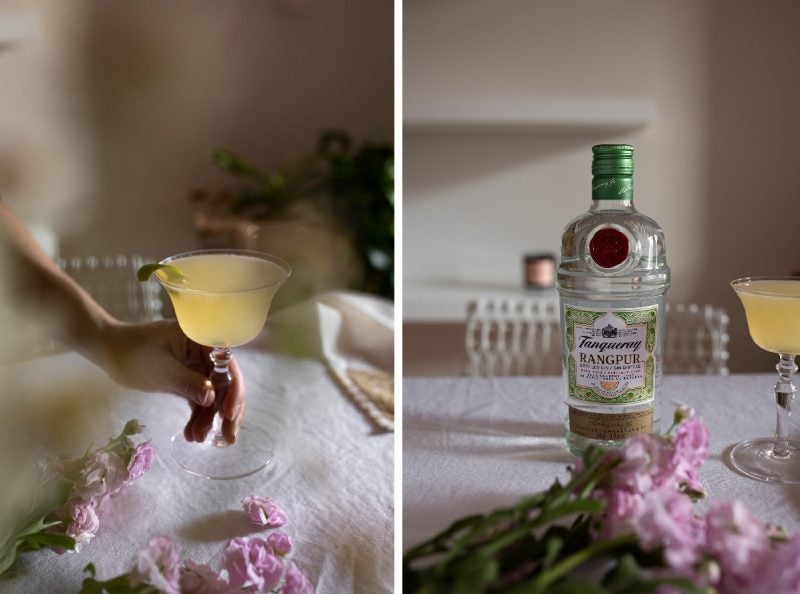 Inspired by the aromatics of Tanqueray Rangpur Lime gin, we have concocted a slightly spicy sour cocktail recipe for you. The cinnamon syrup brings out the Indian spices in the gin like ginger, pepper and coriander. A little trip to southern Asia for the taste buds!
INGREDIENTS (Serves 1)
– 2 oz gin, Tanqueray Rangpur Lime
– 0.5 oz fresh lime juice
– 0.5 oz fresh orange juice
– 0.5 oz cinnamon syrup
– 1 lime zest
METHOD
– Combine ingredients in a shaker filled with ice. Shake well.
– Strain and garnish with a twist of lime zest.
Buy now
Ciroc Honey Melon Fizz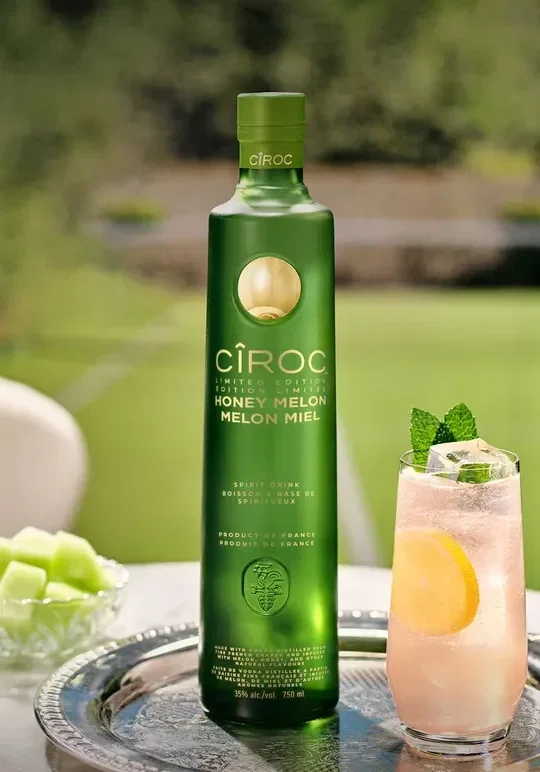 Introducing the "Ciroc Honey Melon Fizz," a refreshing blend of Ciroc's limited edition Honey Melon Vodka and soda. This exclusive cocktail delivers a sweet and bubbly delight with a hint of honeydew melon. Cheers to a unique and limited-time experience!
INGREDIENTS (Serves 1)
– 1.75 oz. CÎROC Honey Melon
– 2 oz. Lemonade
– 1 oz Club soda
– Splash cranberry
Glass: Highball
Garnish: Mint/Lemon wheel
METHOD
– Combine ingredients in a highball glass filled with ice.
– Stir and garnish with mint & a lemon wheel.
Buy now
Aperol Spritz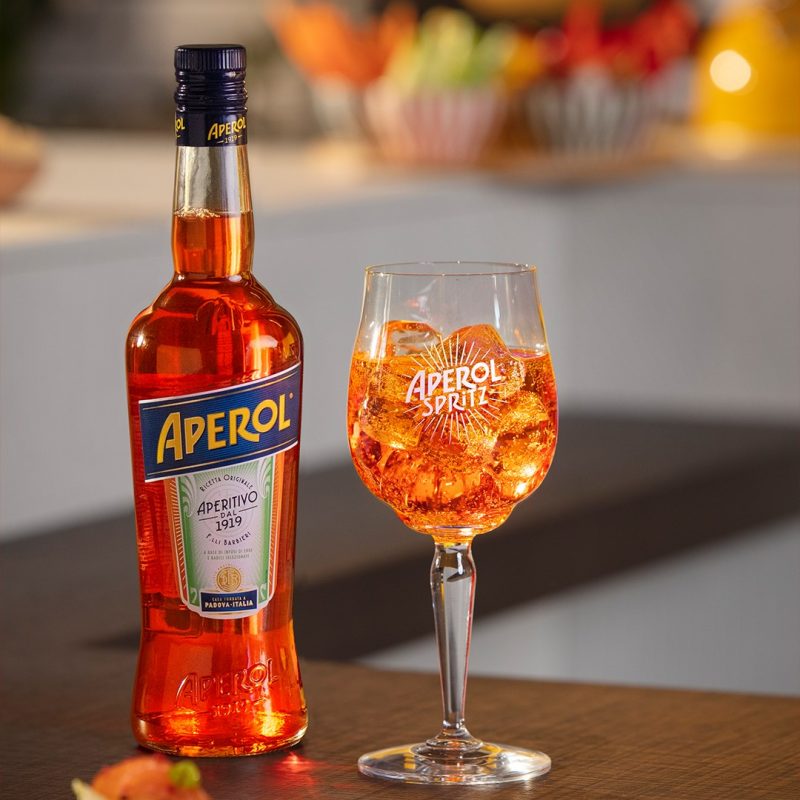 Indulge in the quintessential taste of Italy with the Aperol Spritz – a refreshing blend of Aperol, Prosecco, and soda. With its vibrant orange hue and bittersweet flavor, it's the perfect aperitif for any occasion. Cheers to the art of la dolce vita!
INGREDIENTS (Serves 1)
– 3 oz. Prosecco
– 2 oz. Aperol
– Soda Water
– Orange Slice
METHOD
– In a stemmed wine glass filled with ice, pour 3 parts (oz) Prosecco, followed by 2 parts (oz) Aperol and a splash of soda water.
– Gently stir to combine, garnish with an orange slice and serve!  
Buy now
818 Tequila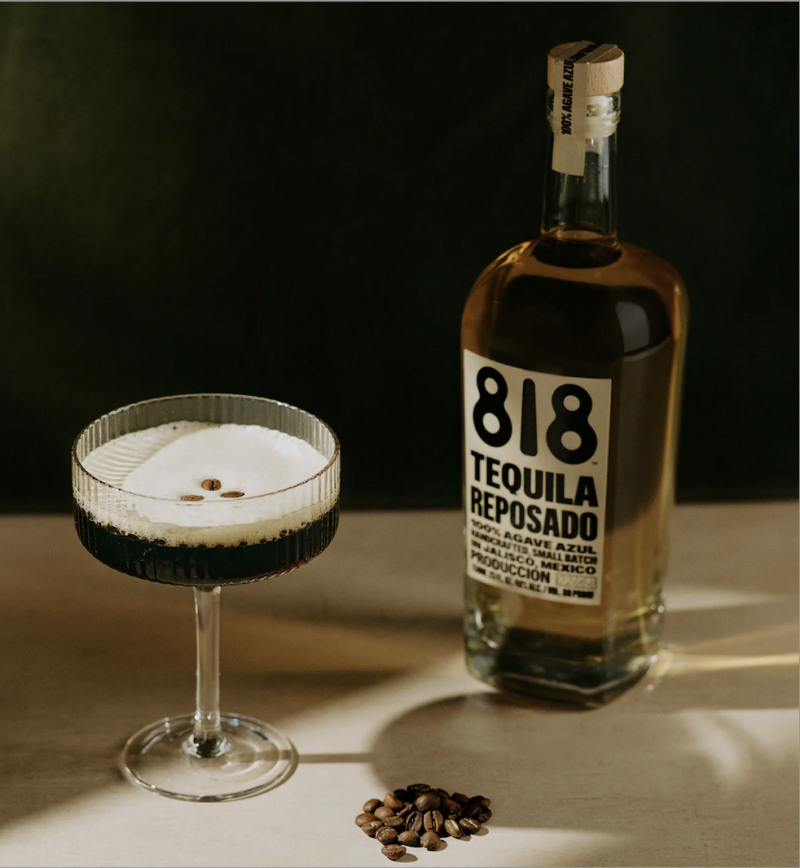 Founded by Kendall Jenner, 818 is an award-winning tequila made in a family-owned and run distillery in Jalisco, Mexico. Utilizing traditional methods to produce the most natural and best tasting tequila, 181 is also committed to operating a sustainable supply chain to reduce their environmental footprint. Made entirely of Weber Blue agave, 818 comes in three different varieties: Blanco, Reposado, and Anejo are the three types of tequila.
818 ESPRESSO MARTINI
Take a sip of a New York Night out on the town.
INGREDIENTS:
– 2.0 oz. 818 Tequila Reposado
– 1.25 oz. Chilled Espresso
– 0.75 oz. Coffee Liqueur
– 0.25 oz. Cinnamon Syrup
– + Espresso Beans (for Garnish)
METHOD:
– Add All Ingredients to the shaker with ice.
– Shake for 15-20 seconds until foamy.
– Strain into a chilled Martini or Coupe glass.
– Garnish with Three Espresso beans and Serve.
Buy now