Cinco de Mayo or "Fifth of May", is an annual celebration to commemorate and honour the military victory in 1862 over the French forced of Napoleon III. To celebrate the team at Swagger rounded up delicious food and drinks that will ensure the ultimate fiesta in your very own home!
Montagave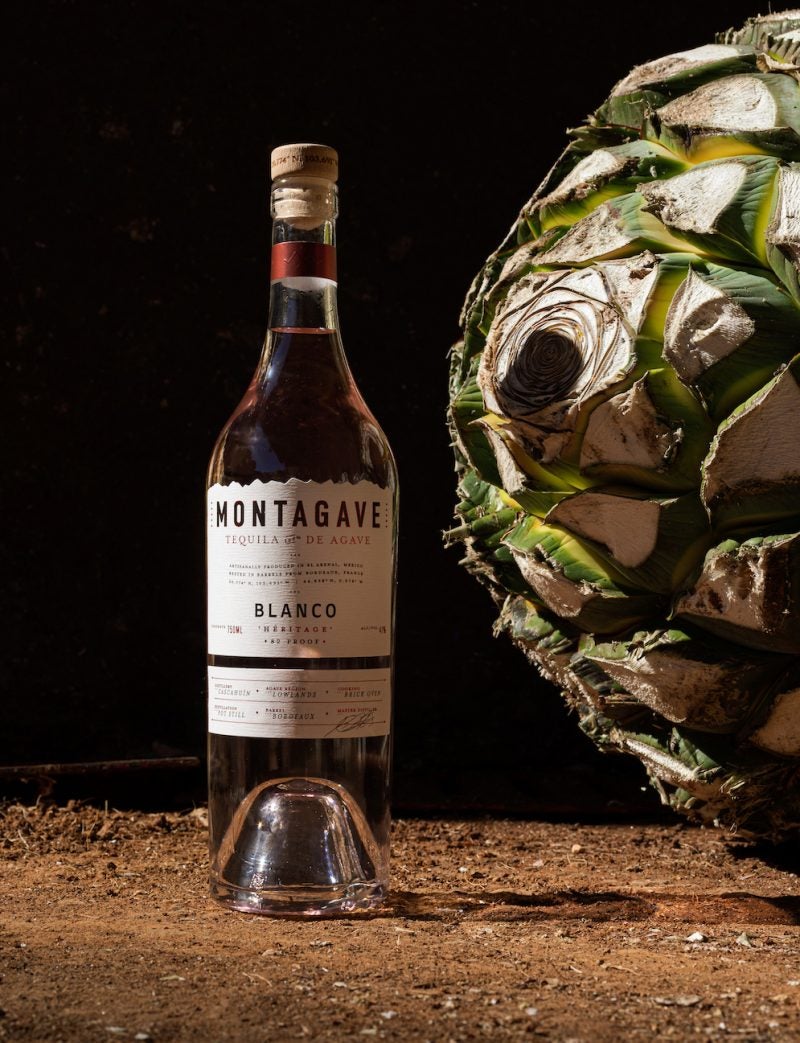 Created by husband-wife duo, John and Lucie Melvin, Montagave tequila is the result of French and Texan cultures colliding.
John, from Texas, and Lucie, from France, originally created the spirit as a special libation for their wedding. In their Aspen, Colorado living room, they aged blanco tequila from Jalisco, Mexico in wine barrels from France. The result was an elegant sipping tequila with a mild sweetness and natural pink hue. It was a crowd pleaser among friends and family, with people wanting more, so they decided to start a company.
The brand aligned with the fourth-generation Tequila makers from the Cascahuín distiller and sourced wine barrels from some of the finest producers in Bordeaux, France. Their inaugural release, Montagave Blanco 'Héritage,' hit shelves in Colorado, California, and New York earlier this year. At $75 per bottle, Montagave is the perfect bottle for special occasions with friends and family. Montagave is available across the U.S. via their online shop.
Buy now
ATX Hot Sauce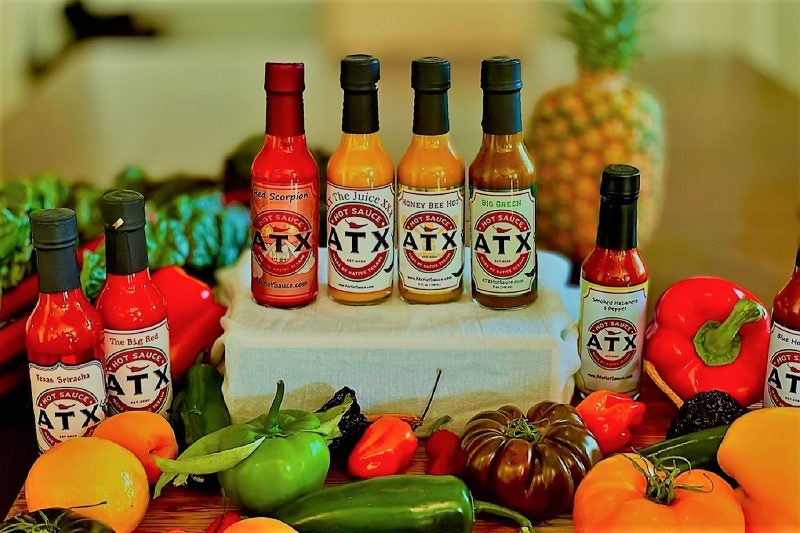 ATX Hot Sauce is the latest great brand out of Texas, arguably the home state of hot sauce, and in the city with the most cache, Austin.  This fast-growing brand has a large stable of the more standard types and a company mantra of flavor first, with the heat level a secondary consideration.  But they also have an impressive range of unique and innovative flavors that cover any taste or application.
Harmonious blends of peppers ranging from mild Poblanos and Jalapenos/Serranos, fruity Fresnos and Habaneros, all the way to insane Carolina Reapers and other super-hots; along with freshly peeled spices like ginger, cardamom and turmeric, and ingredients like pineapple, coconut, apricots, etc.  With 14 flavors in total there is truly something for every hot sauce lover.
Each flavor is made with fresh blends of locally sourced vegetables (whenever possible) in small batches, and all ATX sauces are months long fermented hot sauces so no vinegars and added salt are required, just where appropriate for the particular flavor. The flavor first focus has resulted in a stellar 4.93/5 customer review rating across all platforms, and a rapidly growing social media fan base.  The ATX Hot Sauce YouTube channel alone has several thousand followers and many videos with 40,000+ views!  There they show exactly how each hot sauce flavor is made, and how you can make your own hot sauce with a virtual library of tips, tricks and guidance.
We expect this brand to continue its rapid growth. No gimmicks, just great carefully crafted hot sauce. And with more and more scientific evidence of the benefits of capsaicin and fermented foods, these delicious hot sauces could even help you live longer. And enjoy the endorphins along the way of course.
Visit ATXHotSauce.com to view the product line.
Buy now
Don Julio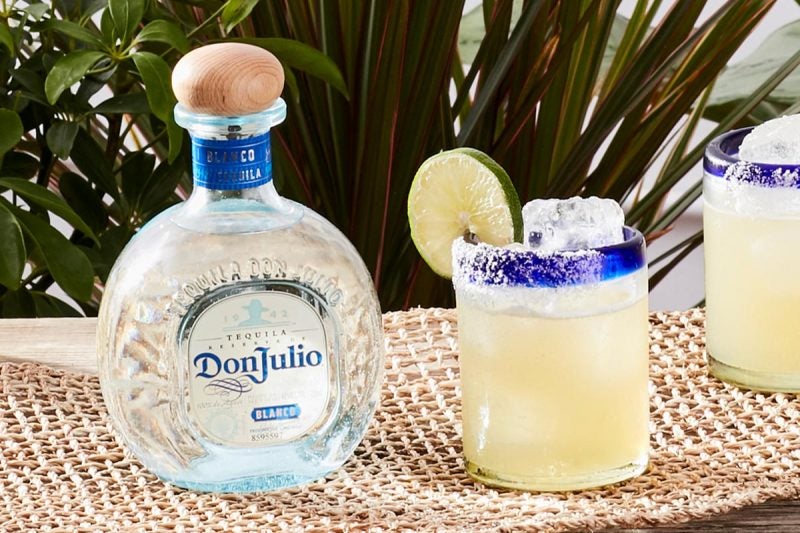 If you're looking for a way to celebrate Cinco de Mayo with friends and family while also honouring the beauty of diverse cultures, Don Julio's Blanco Tequila is the perfect accompaniment to your eagerly anticipated festivities. Don Julio Blanco Tequila is tequila in its purest form, made entirely of blue agave and using a time-honored distillation process. Its crisp agave smells, along with hints of citrus notes, make it a must-have for any cocktail base. So whether you are honouring the history or toasting to good friends, turn your Cinco de Mayo celebrations up a notch with this Blanco Margarita.
Blanco Margarita: Take the classic margarita to a new level of smooth with Don Julio Blanco. To craft this simple yet delicious cocktail, combine Don Julio Blanco, fresh lime juice, and agave nectar into a cocktail shaker with ice. Shake well, strain into a rocks glass over ice and garnish with a lime wedge. 
And if you really want to impress your friends and elevate your cocktail skills, upgrade the classic Don Julio Blanco Margarita with these delicious additions.
Fruity flavoured fun – While you can't go wrong with a classic margarita, try adding an ounce of passion fruit or guava juice to kick your drink up a notch, adding some flavour and colour.
Turn up the heat – If you want to add a little punch to the classic margarita and think your guests are brave enough, try muddling three slices of jalapeno along with the rest of your ingredients, then pour into a glass over ice.
Keep it fresh – Give your margarita a fresh spring makeover by incorporating some of your favourite herbs. Mint, basil and even cilantro give the traditional margarita a botanical twist sure to leave your guests impressed with your unique additions.
Buy now
818 Tequila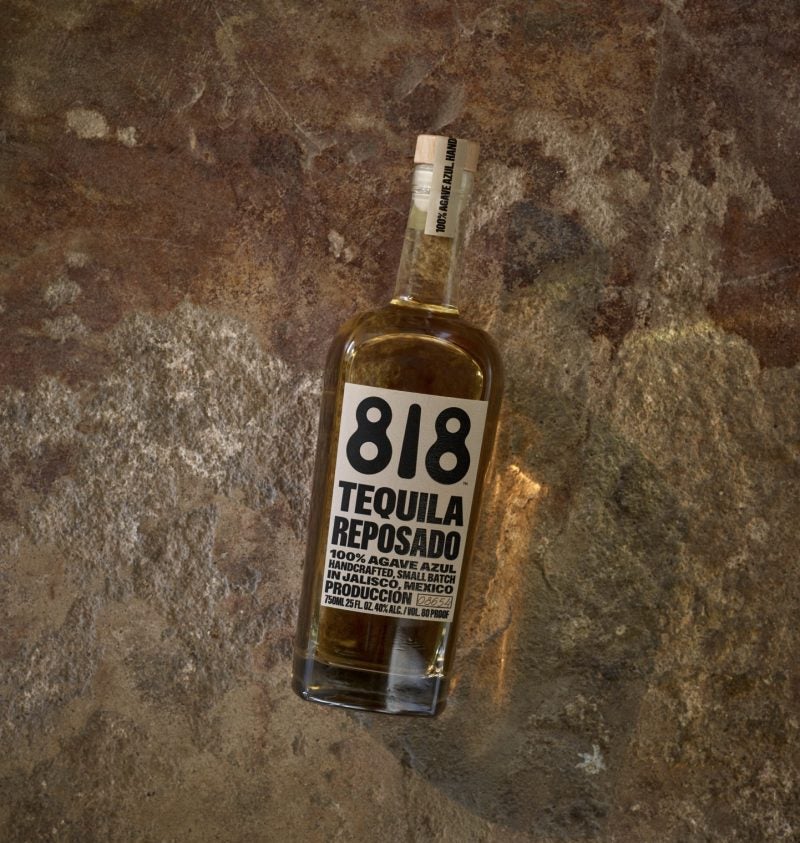 818 Tequila, founded by Kendall Jenner, is an award-winning tequila made in a family-owned and run distillery in Jalisco, Mexico. Utilizing traditional methods to produce the most natural and best tasting tequila, 181 is also committed to operating a sustainable supply chain to reduce their environmental footprint. 818 Tequila is made entirely of Weber Blue agaves and comes in three different varieties: Blanco, Reposado, and Anejo are the three types of tequila.
Buy now
Celebrate Cinco De Mayo with Mexican Inspired Vegan Recipes!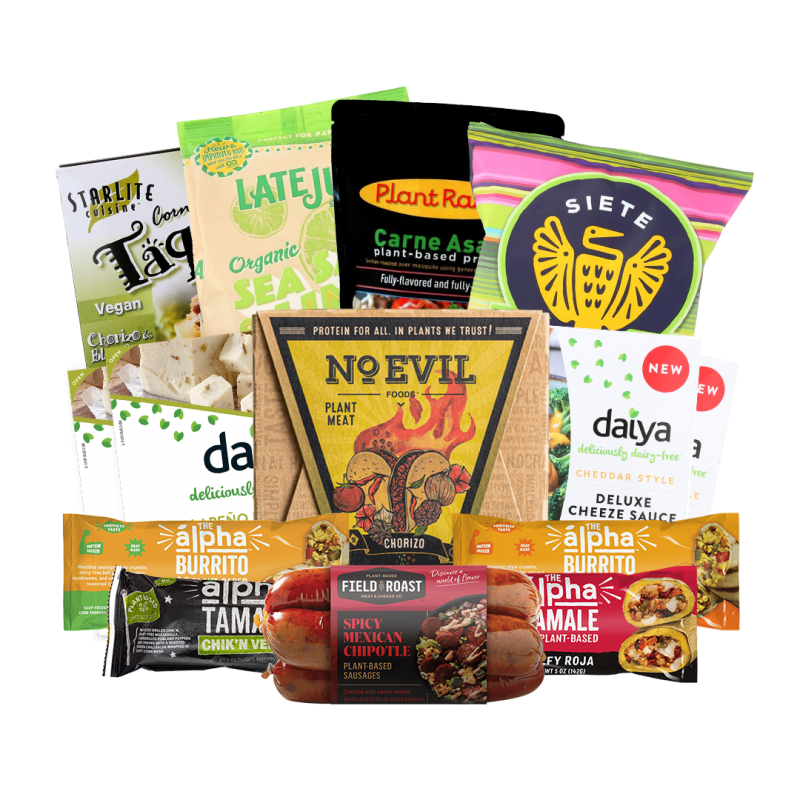 Cinqo De Mayo is upon us and while the obvious choice for celebrating Cinco de Mayo might be tacos, or chips and guac, many are increasingly looking to balance their diets with more sustainably friendly diets. vejii is here to amp up your celebrations with tasty plant-based options that don't compromise taste. With quick turnaround shipping (within 2-5 business days in Canada) here are tasty options for your at-home fiesta this year:
Gardein Chipotle Lime Crispy Chicken Fingers
Gardein Beefless Tips (for tacos!)
Beyond Beef (for chili or any Mexican recipes where you'd use beef)
Daiya Tex Mex Burrito
Daiya Santiago Burrito
Field Roast Chipotle Sausage
Lightlife Smart Tenders (for fajitas)
Tofurky Chik'n (for fajitas)
If you're not familiar with vejii, it's because they just launched in Canada in April 2021! vejii  is an online marketplace/grocery store for vegan and plant-based products. Founder Kory Zelickson wanted to create an online marketplace (imagine an online grocery store with daily features, weekly deals, and product displays) that made veganism, vegetarianism, flexitarianism and everything in between available in a one-stop destination, featuring a curated selection of plant-based meat, dairy and seafood products, with an on-going commitment to making plant-based food more accessible.
Buy now
Anteel Coconut Lime Blanco
Looking for something new, try the world's only Coconut Lime Blanco Tequila!
Anteel Coconut Lime Blanco is infused with all-natural flavorings from the coconut and lime.
No added sugars, sweeteners or artificial flavors.
Anteel Coconut Lime Blanco Tequila has won multiple medals at the well-respected San Francisco World Spirits Competition and SIP Awards. It also scored a 92 Point Rating by The Tasting Panel.
An unaged infused sipping tequila that is exceptionally smooth with subtle lime aromas and flavors up front followed by sweet, cooked agave and a soft coconut finish that delightfully lingers. Serve neat, on the rocks or take your margarita to another level and make a Coconut Lime Margarita. Of course, you can always enjoy a chilled Coconut Lime Blanco shot!
$36.99
Buy now
Enjoy ready-to-eat Mexican fare – to your door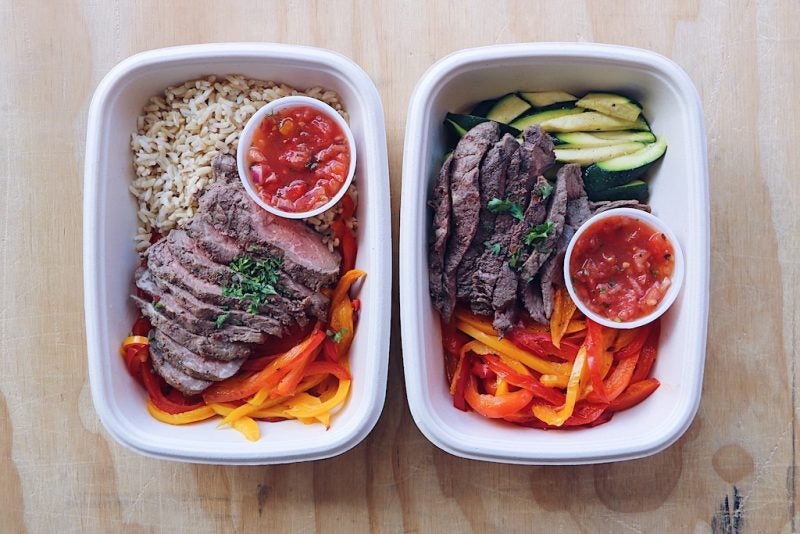 Honey Bee Meals makes celebrating Cinco de Mayo guilt-free and delicious. The Toronto-based meal delivery service focuses on high quality ingredients and emphasizes the importance of filling the body with nutritious food, to best fuel everyday healthy living, busy schedules and fitness goals. The ever-changing menu includes Mexican-inspired favorites that are perfect for Cinco de Mayo, such as:
Fajita Steak — strip steaks are spiced with jalapeño and lime, before being flame-grilled and sliced to reveal a perfect medium-rare. To make the meal complete, it's accompanied by roasted peppers, a mild salsa and brown rice. And if you're looking to keep your carbohydrate intake low, choose to swap out the brown rice for zucchini, making it a great option for anyone following a Keto diet.
Breakfast Tacos — fluffy scrambled eggs and black beans are served alongside gluten-free corn tortillas with house-made pico-de-gallo for an added kick. It's conveniently served deconstructed — so you can assemble your own — and to ensure that all components arrive fresh and crisp.
Tex Mex Tilapia — beautiful fillets of tilapia are coated with a fiery spice mix including garlic powder, paprika and cayenne pepper. The fish is twice-cooked, first on the barbecue for a great smoky flavour and then in the oven to cook through. It's topped with a corn and black bean salsa, and served with blistered cherry tomatoes, brown rice and green beans.
All of their meals are ready-to-eat and delivered straight to your door, so all you need to do is have your margarita in hand, and simply re-heat and enjoy. Honey Bee Meals offer options for all sorts of dietary needs (including Plant-Based, Paleo and Keto) and all of their meals are gluten, dairy, soy, nut and refined sugar free. Orders can be placed in just a few clicks at honeybeemeals.com or via the Honey Bee Meals app.
Buy now
Dahlia inspires the sublime in tequila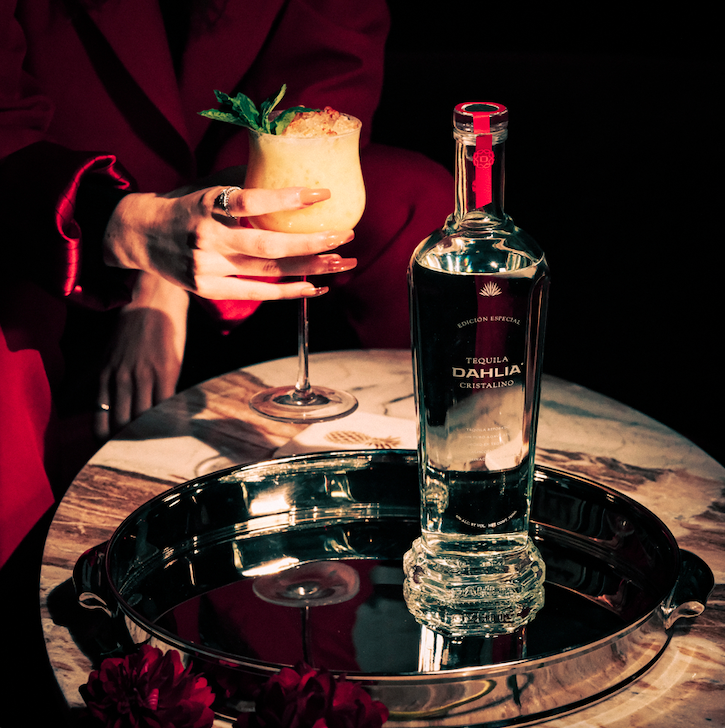 Cinco de Mayo is the Mexican day of independence from France, celebrating Mexico's defeat of Napolean III. It's a day to party it up in true Mexican style, celebrating the country's history and its future.
El Silencio has launched a new tequila just in time for the party. Founded by two SoCal-based Mexican-Americans, El Silencio is the biggest independent mezcal brand in the U.S. Their new Cristalino Tequila is bright in color and seductive in nature.
It's called Dahlia. This 100% Blue Weber Agave Reposado Tequila is targeted at those gaining a new appreciation of tequila. Every last drop of Dahlia is filtered through charcoal to ensure its pure and balanced taste.
Combining the ancient Mexican knowledge of mezcal with a handcrafted and customized refinement, this spirit will easily become the star of your liquor cabinet. Dahlia comes cradled in a glass cylinder that exudes elegance.
El Silencio is made in the state of Oaxaca using the traditional art honed by generations of Mezcaleros while Dahlia, created in Mexico's Jalisco Valley, represents the evolution of modern tequila. Both spirits are expertly crafted with great attention placed on starting with mature agave and highlighting the notes of the native flora.
That deep understanding is brought into the present by El Silencio founders Fausto Zapata and Vicente Cisneros. Their love of mezcal and the historically rich state of Oaxaca inspired El Silencio.
This Cinco de Mayo, you can celebrate both the past and the future of Mexico with the taste of Dahlia.
Buy now
Romance with Disaronno on Cinqo De Mayo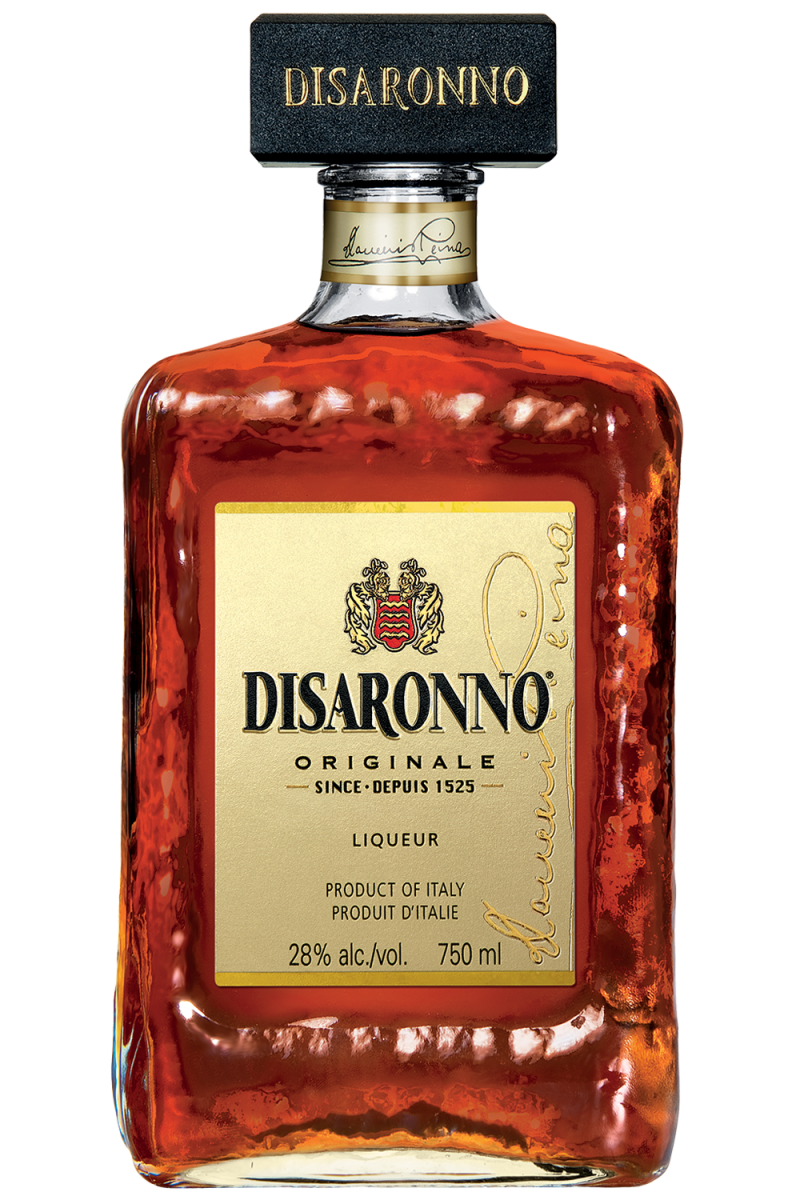 You might be asking how Disaronno, the world's most famous Italian liqueur – the ultimate symbol of style and taste loved by generations across the globe – can be an indulgence on Cinco De Mayo.
The answer is straight-forward. For an unforgettable at-home party, try the Disarita – an elevated margarita that you and your partner won't soon forget. Disaronno plays the centerpiece, as you add Mexican flavors of tequila, fresh lime juice, and simple syrup. A delightful Cinco de Mayo treat, indeed.
Disaronno's recipe and tradition has been handed down from generation-to-generation since 1525.
Neat or on the rocks, in a cocktail or in a recipe, this beloved amber-colored liquid regularly captivates and intrigues.
As a way to enjoy this beverage during brunch, make yourself a Disaronno Fizz. This refreshing, low-alcohol cocktail offers a distinct character for midday fun. Its taste paired with sparkling soda bubbles and lemon juice (and perhaps a droplet of hot sauce) is a thirst-quenching addition, to make this Cinco de Mayo brunch a happy one.
Disaronno will not only transport anyone to the dolce vita lifestyle, but its unmistakable taste and aroma will have anyone chanting Veni. Vidi. Bibi. (I came. I saw. I sipped.)
Buy now
Cinco de Mayo in Style with El Jimador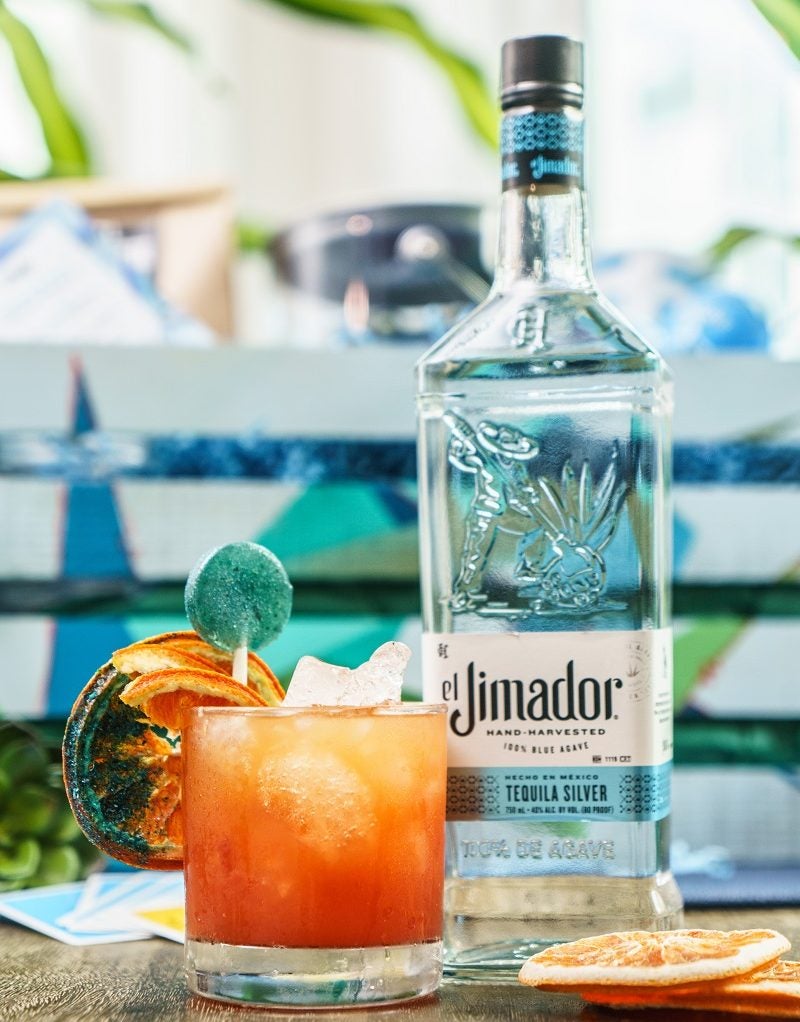 If there's one spirit you reach for on Cinco de Mayo – it has to be tequila! Margaritas, Palomas, Sangritas, shots, or a tequila sunrise – the only limitation is your imagination!
Look for 100% blue agave, 100% all-natural and for 100% estate bottled to guarantee quality. The young and fresh El Jimador Silver tequila fits the bill! It's made with 100% hand-harvested blue Weber agave and double distilled with sparkling clarity. It offers a rich aroma with citrus fruits and fresh taste that brings every sip to life!
Their blue agave is so renowned that a custom artwork piece was commissioned for Cinco de Mayo, representing an abstract view of the plant and its relationship to water. Created by one of the most collectible artists this year, Moncho 1929, this one-of-a-kind oil on canvass art piece entitled Abstracted Rosettes is being donated by El Jimador to the "No Us Without You" and "Love Water" charitable foundations.
El Jimador bartender Michael Fortier recommends starting the night with a Paloma as it's refreshing and one of the easiest cocktails to make. Just pour 2oz of El Jimador Silver and 0.5oz of fresh squeezed lime juice to a glass with ice and top with grapefruit soda. Add a pinch of salt and a lime wheel and you're all set.
And if you're a Margarita person, experiment with some new flavours as the options are truly endless. For inspiration consider trying the Pink Peppercorn, Rose Margarita or Pina Coconut. Choose some fun salts to rim your glass, grab your chips and salsa and enjoy the fiesta.
Buy now