This Mother's Day give her gifts from the heart that show gratitude for the love she's given you. After all, you're the light of her life and she's the center of your world. Shower the women you love the most with this carefully curated list of thoughtful Mother's Day gifts.
Flowers for Dreams
Our showstopper for the season. This bountiful arrangement brings the best floral of the season together. Filled with stunning blush and cream varietals like peonies, orchids and garden style roses, the Luxe Blush has something that every flower enthusiast will appreciate. *Available for delivery beginning May 2nd.
Charity is at the heart of Flowers for Dreams. Our business has always been a force for good and now our new nonprofit foundation will be its force multiplier donating 25% of each purchase to amazing charities in the communities we serve. Our Spring charity focus is Mental Health: An estimated 49% of current US adolescents have struggled with a mental health disorder. Early intervention is key to turning this tide. Through behavioral health programs, youth therapy, help lines & coping skills, the Foundation is enabling 4 amazing local nonprofits to build childhood resilience and mental health development.
Buy now
Brrrn Board
"The Brrrn Board is a low-cost, low-tech, and low-impact fitness product that's recently been featured on The Today Show. Your mom will love the sleek and chic design and how easy it fits into her home and fitness routine. The Brrrn Bundle comes with a year-long subscription to hundreds of on-demand workouts, from over 12 categories including Beginner, Cardio Sculpt, Pre+Post-Natal, as well as the brand-new Seniors category —which is made with grandma in mind!
The 6ft Adjustable Brrrn Board can be set to 5ft or 6ft, and is perfect for all heights, ages, and fitness levels. Made with repurposed wood bumpers and shock absorbent foam pads, each Brrrn board has non-slip rubber pads to keep your board secure on all surfaces: including, but not limited to, hardwood floors, carpet, rugs, and outdoor decks.  So here's to celebrating Mom by giving her the best butt-firming, leg toning and abs sculpting workout this Mother's Day."
Between now and May 10th, use special code MAMA50 for $50 off their Brrrn Board Bundle, which includes everything you need to get #onboard.
Buy now
i-On Age Disrupting Skincare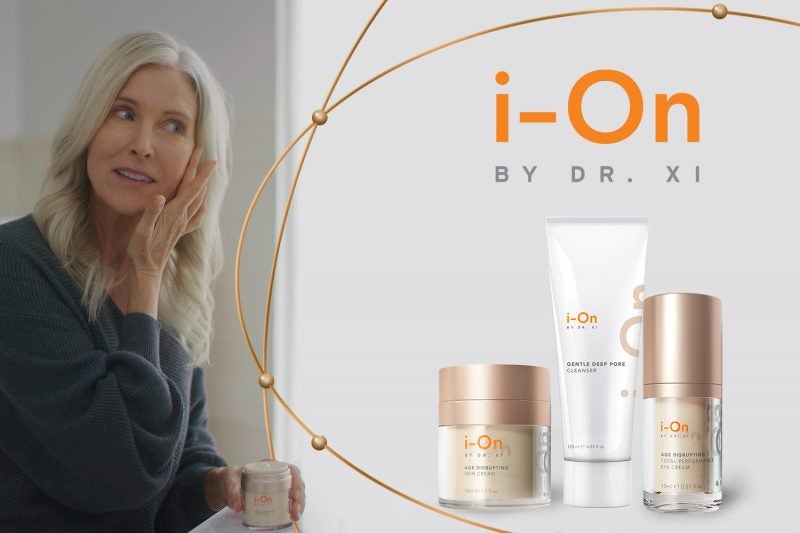 Give her the gift of healthy, beautiful skin with i-On Age Disrupting Skincare. It's the only skincare that removes excess iron from the skin's surface eliminating the element most responsible for skin aging free radicals. The result – skin that looks and feels healthier, more youthful…and a very happy mom.
Get 20% Off any full size order with code SWAG20.
Buy now
Canvaspop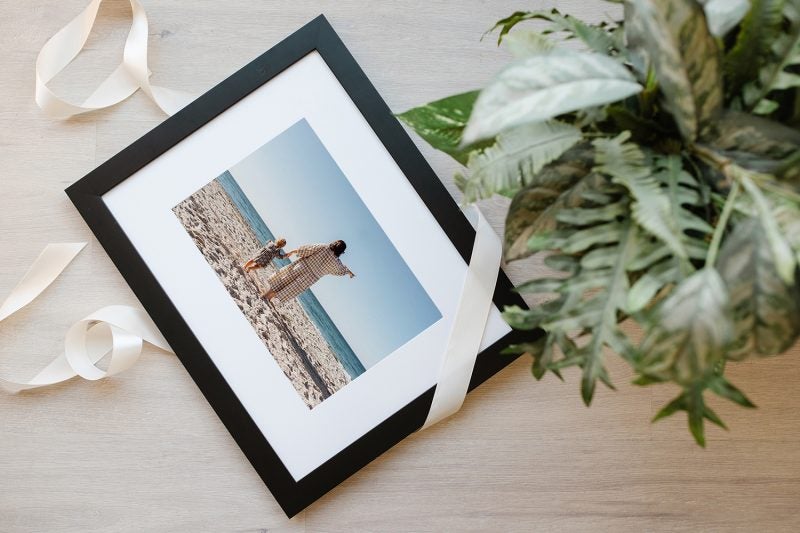 For the women who've been there from day one. Show mom just how thankful you are by gifting her a personalized photo print from the heart.
At Canvaspop, we specialize in sharing love and memories through print. So whether you are eager to share the love you have for the motherly figures in your life, celebrate your own motherhood, cherish special memories from the past, or look towards the future, personalized wall art is truly the perfect way to show your love and appreciation this Mother's Day.
Celebrate the wonderful times you have spent together with canvas prints or framed prints that will ensure those moments aren't lost to time (or left in your camera roll). And if you can't be together, send your love to a wonderful mom on her special day with a gift just as unique as she is. Memorialize those most momentous occasions or everyday moments captured with mom by having custom photos printed this Mother's Day.
There's no one who can brighten up your day like a mom can. Put a smile on her face this Mother's Day by gifting her a personalized photo print and get 55% off with code MOMSDAY when you order today.
Evanish's Wrinkle Repair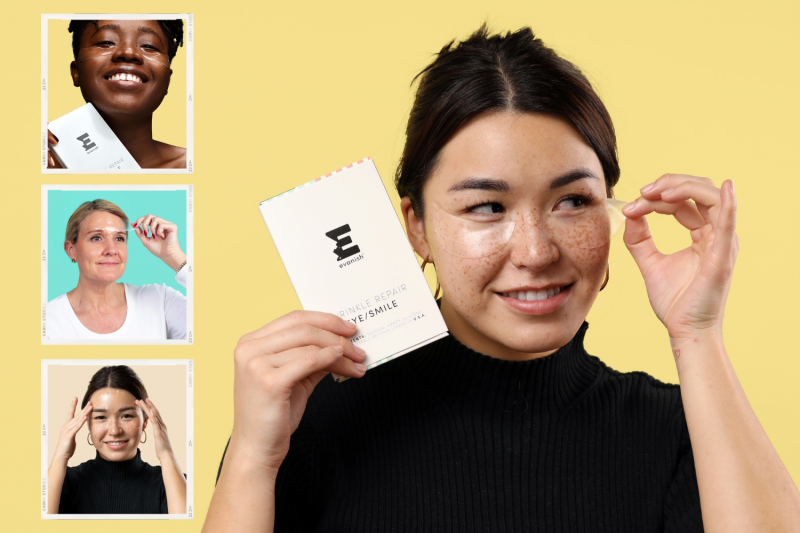 Imagine a nightly skincare routine that doesn't require layering numerous products. One that lets her dive into her cozy, warm bed after applying only ONE skincare product… Just one! This Mother's day, give her the gift of glowing, smooth skin with Evanish Skincare.
Evanish's Wrinkle Repair is a luxury skincare patch that offers an effective yet simplified approach to skin care, seeing immediate results after the first use. Think injections, minus the needle – No more expensive procedures and far less risk of side effects from those never ending ingredient lists. Wrinkle Repair is the first USA made reusable silicone patch that can be worn again and again, over 20 times. One-step skincare is the perfect, sustainable skincare gift to give her more time to sit back and relax, eliminating the need for an overflowing bathroom cabinet full of products.
Wrinkle Repair is encouraged to be worn while enjoying a book, a nap, or a glass of wine. Evanish Skincare is suitable for all skin types and preferred by the active mom on the go who wants to look and feel her best.
Free shipping available at Evanishskincare.com
Buy now
Joolies Organic Medjool Dates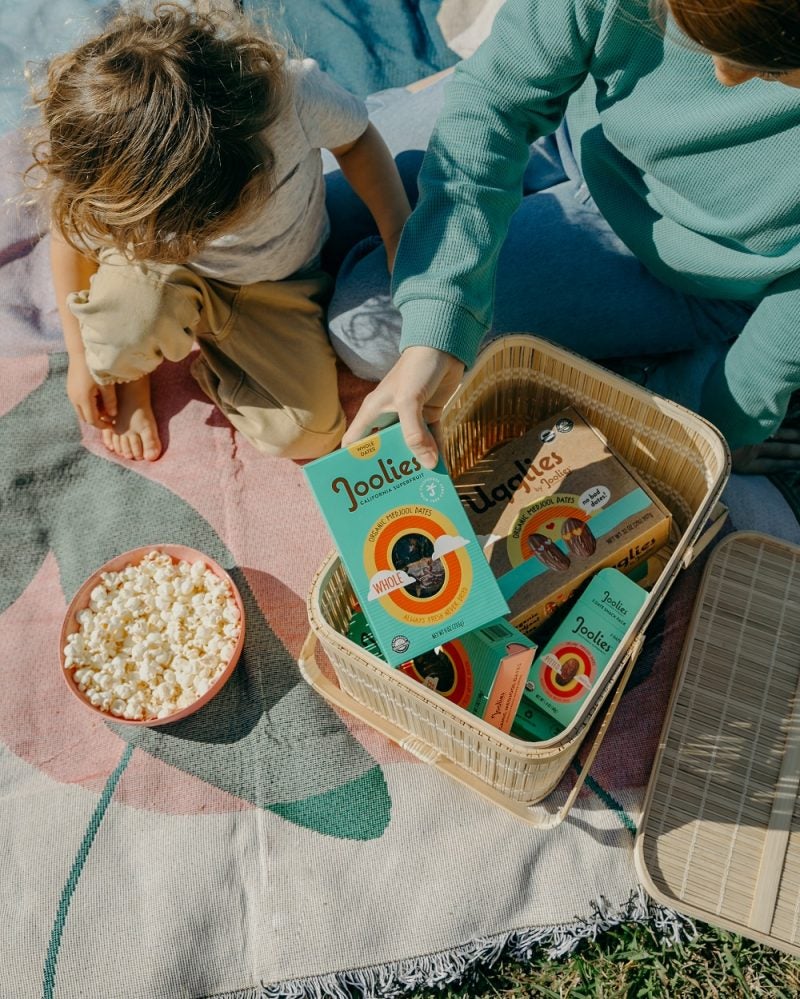 Joolies Organic Medjool Dates are changing the date-ing game. Joolies dates are grown in Coachella California in packed in eco-friendly paper based boxes with branding that will make you smile. Say goodbye to boring plastic tubs!
We are dedicated to organic farming and thoughtful use of natural resources. We give our dates the purest water, rich nutrient dense soil and of course lots of golden California sunshine. Did you know date grow on palm trees?
Medjool dates are sweet like caramel. They're perfect to snack on their own but trying pairing Joolies dates with a nut butter and chocolate or simply add to a smoothie. They're a great refined sugar replacement. Dates are full of potassium, magnesium and antioxidants vitamins and minerals. In fact, it is recommended to eat 5-6 dates per day in your 3rd trimester to promote an easier labor. Now don't be shy! Learn more health benefits and prenatal date-ing tips at https://go.joolies.com/moms // @jooliesdates
Buy now
Celebrate Mother's Day With Martha's Chard!
Celebrate Mom with 19 Crimes' first-ever California chardonnay and toast to the queen of the kitchen and curator of good things, Martha Stewart. This fabulous collaboration honours heroes who have overcome adversity and live life with gusto, just like our hero mom. Our fine experts recommend gifting a bottle of "Martha's Chard," which offers the palate an exquisite, buttery, caramel-oak flavour in a modern bottle of chardonnay. Pair with a lobster roll or enjoy as an aperitif.
Every individual on the planet has a mother, or has someone who is like a mother to them.
Celebrate and toast to her with Martha's Chard!
Buy now 19 Crimes
Buy Now LCBO
Eco-friendly Vegan Designer Handbags
The new RIONA collection by Bentley is a vegan, affordable line of eco-friendly, cruelty-free handbags, wallets and coin purse wristlets approved by animal rights organization PETA. Made from biodegradable material and recycled plastic bottles, the RIONA line is available in a wide range of styles and colours, with embedded RFID protection to safeguard personal data, cards and keys.Available at 160 Bentley stores across the country and online.
$16.99-$99.99 at shopbentley.com
Buy now
Apple WATCH sERIES 7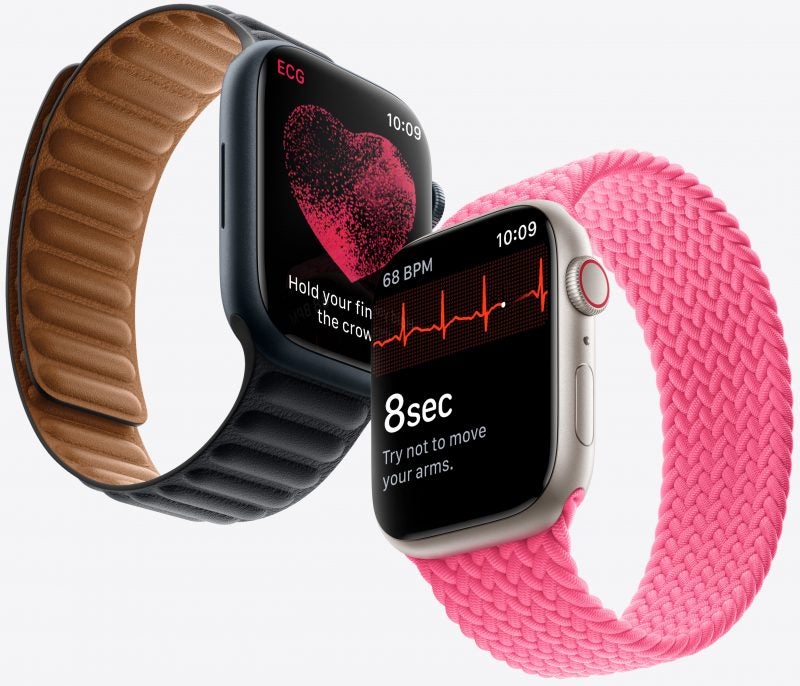 This Mother's Day wow mom with the new APPLE WATCH SERIES 7. The newest and most durable Apple Smartwatch features the largest and most advanced Retina display, improved durability and faster charging. Now available in multiple colours or band options, just in time for Mother's Day.
Buy now
Dew of The Gods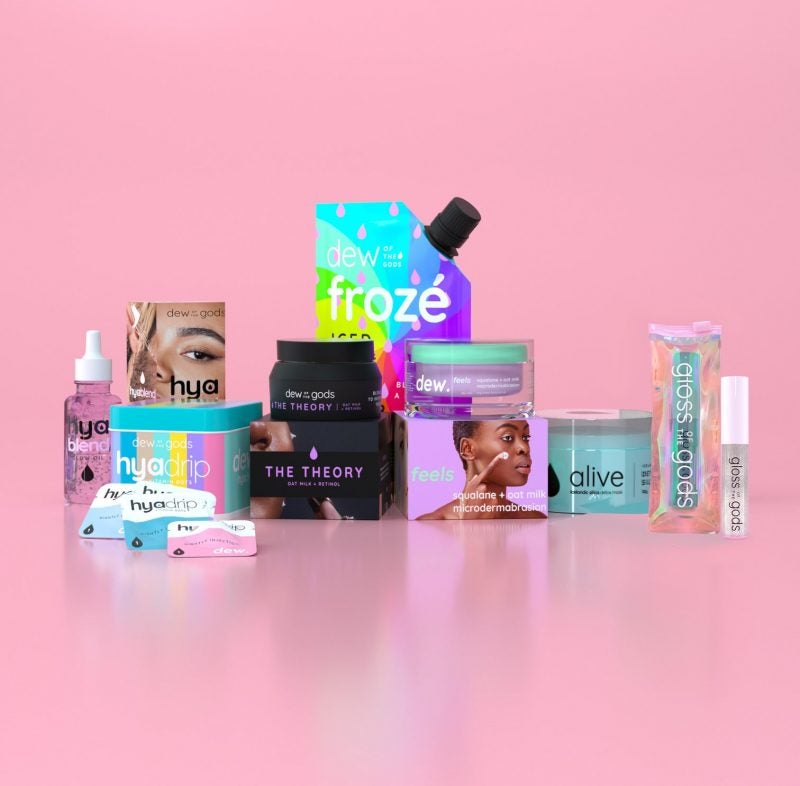 Moms accomplish so much every day, and they deserve nothing but the best. This Mother's Day, show your appreciation for mom with The Essentials Set from Dew of the Gods. The Essentials Set features eight high-quality fan favourite products ranging from facial and body scrubs to volumizing pads and a skincare spoon. In addition to granting mom the perfect spa day at home, gift-givers are showing her just how much they care with the quality and love put into each product. 
Dew of the Gods founder Ryan Dubs brought a wealth of expertise to his brand after his position as Employee #2 at Kylie Jenner's Kylie Cosmetics. Dew of The Gods takes pride in the fact that the majority of the products are vegan, are never tested on animals, and are packaged with recycled materials. Not to mention, all of the products are blessed by a Buddhist monk. Dew of the Gods is a brand backed by love, creativity, thoughtfulness, inclusivity and other uplifting attributes. In other words, it's a brand with products worthy of all moms. Mothers give their all to those around them, so it's time to give them a Mother's Day gift they truly deserve!
Buy now
The Dyson Corrale Straightener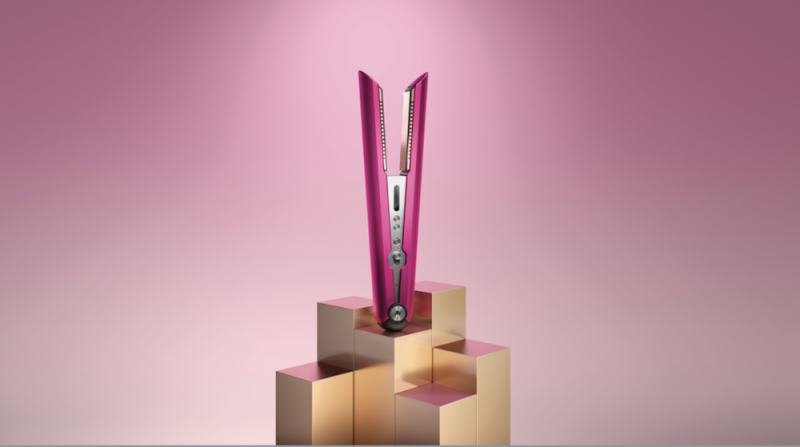 If you're looking for that perfect gift for you or your loved one this Mother's Day, look no further than the Dyson Corrale Hair Straightener! The hottest new styling tool on the market is a must-have masterpiece! Say goodbye to your old styling tool connected to a bulky cord that always seems to get in the way.
The Dyson Corrale Straightener is CORDLESS so you can take it on the go with ease. Using less heat, the Dyson Corrale is the only straightener with copper plates that move and flex to gather and shape your hair to perfection. No matter what style you're going for, the Dyson Corrale can do it all! Thanks to its advanced technology, you can relax and let the straightener do the work for you. You want beach waves, the Dyson Corrale can do it! More into the smooth and sleek look? The Dyson Corrale is a pro at it! Even for fine hair, the Dyson Corrale can add volume and texture with no problem!
At 100 times a second, the integrated sensor system regulates the set temperature allowing users to style hair with less heat. Feeding the heat into manganese copper alloy plates, results are fantastic styling with half the damage. Every time you use the Dyson Corrale, not only will your hair look and feel luxurious, but your experience using will as well. With less heat and no cord, you will be unstoppable. You can finally have the hair goals you've always wanted! Let the Dyson Corrale Hair Straightener be your new secret weapon. Versatile, effective, and premium quality, there's no reason you shouldn't have one!
The Comfy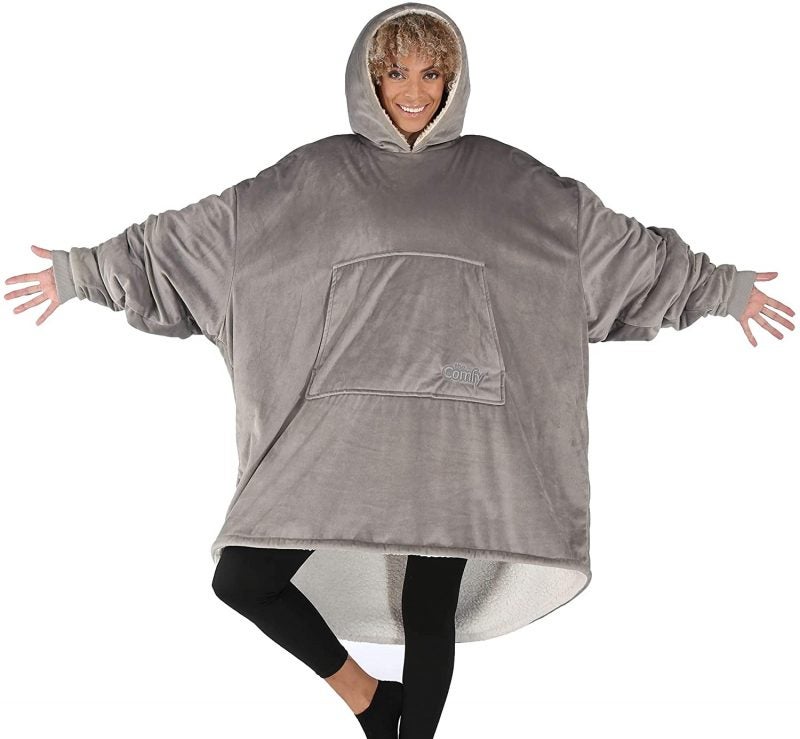 The Original Wearable Blanket! The Comfy launched a world-wide craze and made wearing your blanket a thing. The Comfy Original wearable blanket is the world's first of its kind letting you stay warm and cozy wherever you are: watching TV, playing video games, working on your laptop, camping, attending a sporting event or concert, & more.
Pull your legs into the plush fluffy sherpa to cover yourself completely on the couch, roll the sleeves up to make yourself a snack, & move around freely while taking your warmth wherever you go. Don't worry about slipping or sliding sleeves. It doesn't drag on the floor either. It's double layered with luxurious fleece microfiber on the outside and premium fluffy sherpa on the inside.
It's giant, and it's supposed to be! We started with a men's 5XL and have only gone bigger from there. With a huge plush hood, marsupialTM pocket, oversized sleeves and a high-low hem, The Comfy is like being hugged by a cloud! Bring it to the next outdoor barbeque, camping trip, beach, drive-in, sleepover or wear it to school! Now you can wear your blanket anywhere!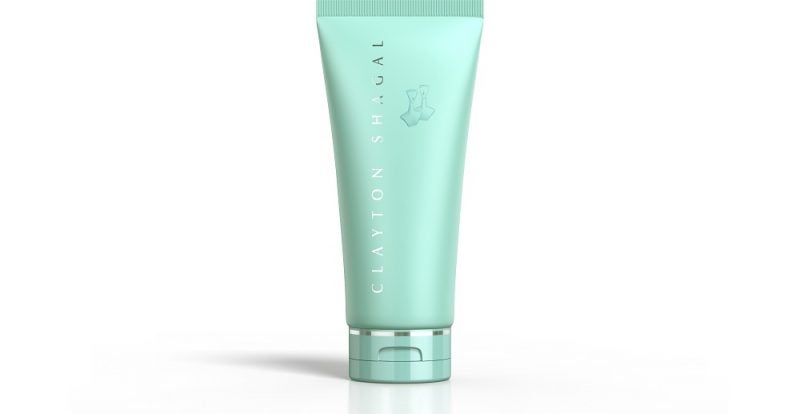 Clayton Shagal's new reformulated Milk Cleanser is a 2-in-1 moisturizer and makeup remover uniquely infused with meadowfoam seed oil. Extracted from the meadowfoam flowering plant, meadowfoam seed oil is non-greasy, widely known for its exceptional moisturizing properties. Boosted by ultra-nourishing and skin protecting ingredients cocoa butter, vitamin E and glycerin, the Milk Cleanser leaves skin feeling velvety smooth. Give mom a spa day every day with this silky soft and soothing product that does wonders on all skin types, including sensitive and dehydrated skin.
$42.00 at claytonshagal.com
Buy now
Shark HyperAIR™ Hair Dryer with IQ 2-in-1 Concentrator
Even the busiest mom deserves a salon-quality hair experience. The Shark HyperAIR™ Hair Dryer uses HyperAIR IQ technology to dynamically combine velocity-heated and ionized air, drying her hair with precision and speed. HyperAIR IQ's heat control adjusts temperature up to 1000 times per second to provide the fastest drying time without damaging hair, and the negative ion generator increases smoothness and shine while cutting down on frizz. Mom gets the shiniest, healthiest hair treatment this side of a beauty salon in minutes – from home! This Mothers' Day, treat her to the Shark HyperAIR™ Hair Dryer with IQ 2-in-1 Concentrator.
Buy now
Give Mom A Rose – That is, The Rosé Impérial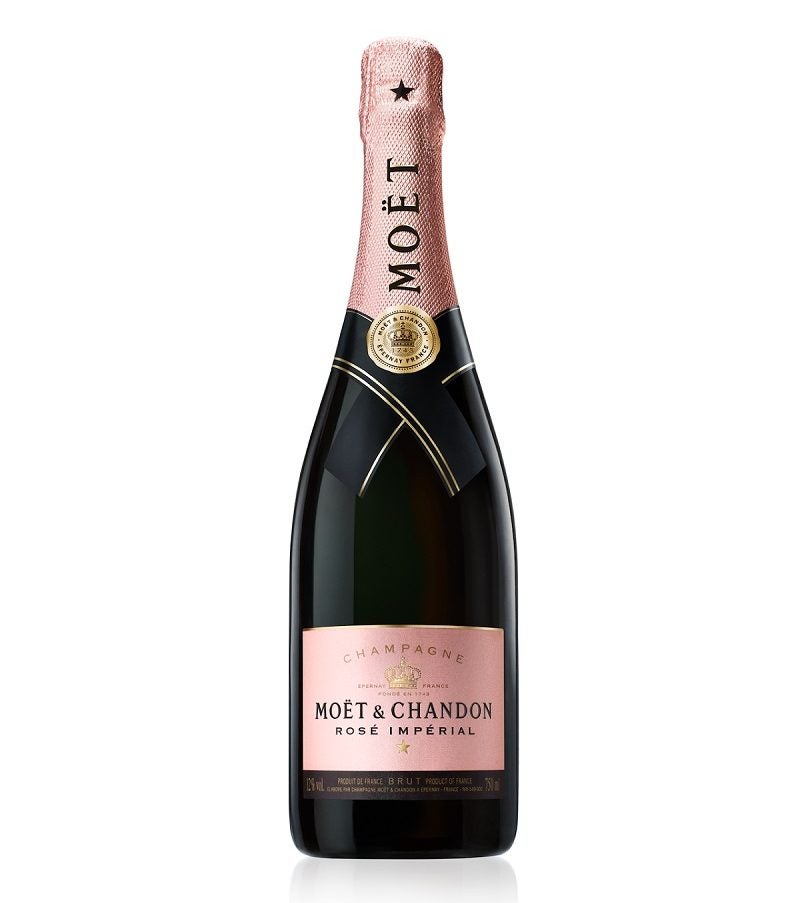 Show mom you care by giving her more than a gift – give her an experience.
Mom should take the day (even week) off and enjoy a well-earned drink, to chill, kick back and relax! She will enjoy some classic R & R with a gift that will appeal to all of her senses. A beautiful bottle of Moët & Chandon Rosé. The Rosé Impérial is a soft rose-petal pink with coral highlights and fine mousse. Lifted aromas and flavours of strawberry, rose petal, fresh pastry and citrus. Dry, with light to medium body and palate-cleansing acidity. Rosé Impérial is a spontaneous and radiant champagne. A glamorous expression of the Moët & Chandon style. A style that distinguishes itself by its bright fruitiness, its palate is elegant and mature.
This bottle paired perfectly with a classic floral arrangement of your mother's favourite florals and colours is a perfect pair! The day would be set for her to kick off her shoes and enjoy a glass of bubbly, while admiring her pretty blossoms. It's no secret that Rosé is trending right now – and has been for the last couple years. Rosé is more than just a wine now; it's a lifestyle. It's pink, pretty and most importantly delicious!
Gift Idea: Moët & Chandon Rosé Impérial paired with a floral arrangement of light pink hydrangeas, roses, chrysanthemums and green eucalyptus!
Buy now