Summer is just around the corner, and it's almost that time to fire up the grill (no pun intended). For all your grillin' and chillin' needs look no further than this year's Swagger Approved BBQ Guide.
Memphis Wood Fire Grills: Beale Street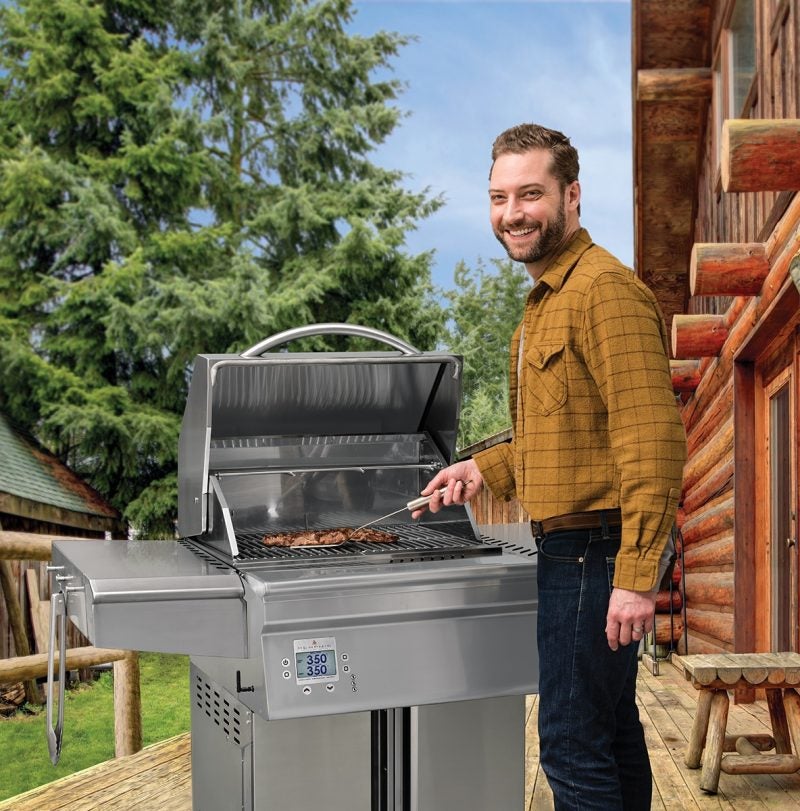 Powered by Memphis Wood Fire Grills, the Beale Street is the newest member of the award-winning Memphis family of pellet grills. Equipped with the sophistication and versatility of its flagship brand, the Beale Street Cart and the Beale Street Built-in stand out in their price category with expert engineering, exclusive 1-touch temperature control and authentic wood fire flavor.
Wood fire cooking makes food taste better by enhancing the flavor and juiciness of the meat or whatever you are cooking. While the wood pellets burn, flavor is slowly infused into the food. The Beale Street redefines wood fire grilling by combining unparalleled cooking results with the ease and versatility of the premier appliances found in your indoor kitchen. Fueled by 100% natural wood pellets, the Beale Street's innovative temperature control automatically maintains grill temps just like an indoor oven, making it possible to do anything from low-and-slow smoking to high-temperature searing. And the free Memphis app can monitor those temps from your sofa, pool or the golf course!  When is your food cooked to perfection? Find out by setting up a text alert!
Beyond precision cooking, the Beale Street's features include durable stainless-steel construction, heavy-duty stainless-steel cooking grates, temps up to 550 degrees and the ability to smoke, sear (with the optional Direct Flame Insert), roast and convection bake, so you can smoke a brisket, sear a steak, and even bake fresh bread!
For superior outdoor cooking, the Beale Street and the rest of the Memphis lineup sit atop the pellet grill industry with optimal performance and durability.  Coordinating doors and drawers are available to complement the built-in option for a beautiful outdoor kitchen and entertaining experience!
Sassy Q BBQ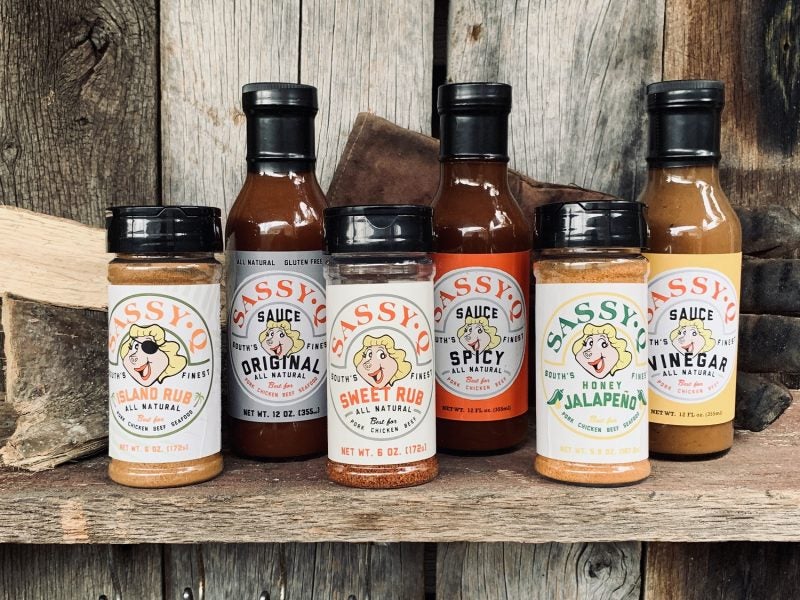 Sassy Q BBQ is a Florida based company created by Trish Hines. She's a native of Memphis, TN, considered by many to be the BBQ capital of the world. No stranger to BBQ competition and judging, she created the Sassy Q BBQ line of products that are all natural, gluten-free and non GMO. All the products are versatile in their application and pair well together. Each product tastes great with your favorite protein! Whether you're a backyard pit master or a pro, you'll love Sassy Q!
Sassy Q BBQ Original Sauce is a Memphis style BBQ sauce with a smooth and creamy texture that's enhanced by the addition of apricots, which makes it sweet without being sugary. And it's got a little bit of Sassy in the finish!
Sassy Q BBQ Spicy Sauce kicks it up a notch with a more intense level of spice! Same great flavor as the Original with a more intense level of spice.
Sassy Q BBQ Vinegar Sauce is a true reflection of Carolina tradition. This apple cider vinegar based sauce is an excellent marinade or finishing sauce!
Sassy Q BBQ Sweet Rub is an outstanding blend of spices that lends itself to practically anything! Striking a unique balance between sweet and spicy, it's an amazing all-purpose product and a best seller!
Sassy Q Island Rub is a rich mixture of Caribbean spices and will remind you of a mojo and jerk blend with a touch of Sassy!
Sassy Q Honey Jalapeno Rub is where sweet meets heat. This taste bud tantalizing blend of honey and Jalapeño will quickly become a favorite for your grill!
PimentoWood.com for the Most Authentic Jerk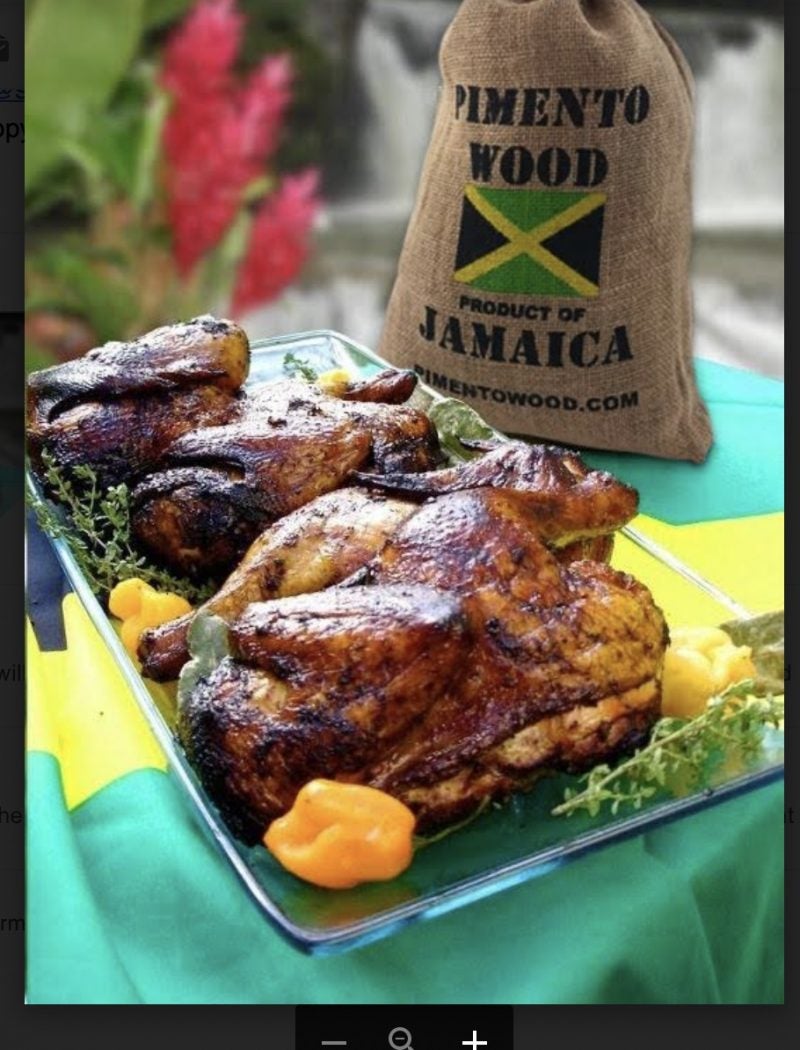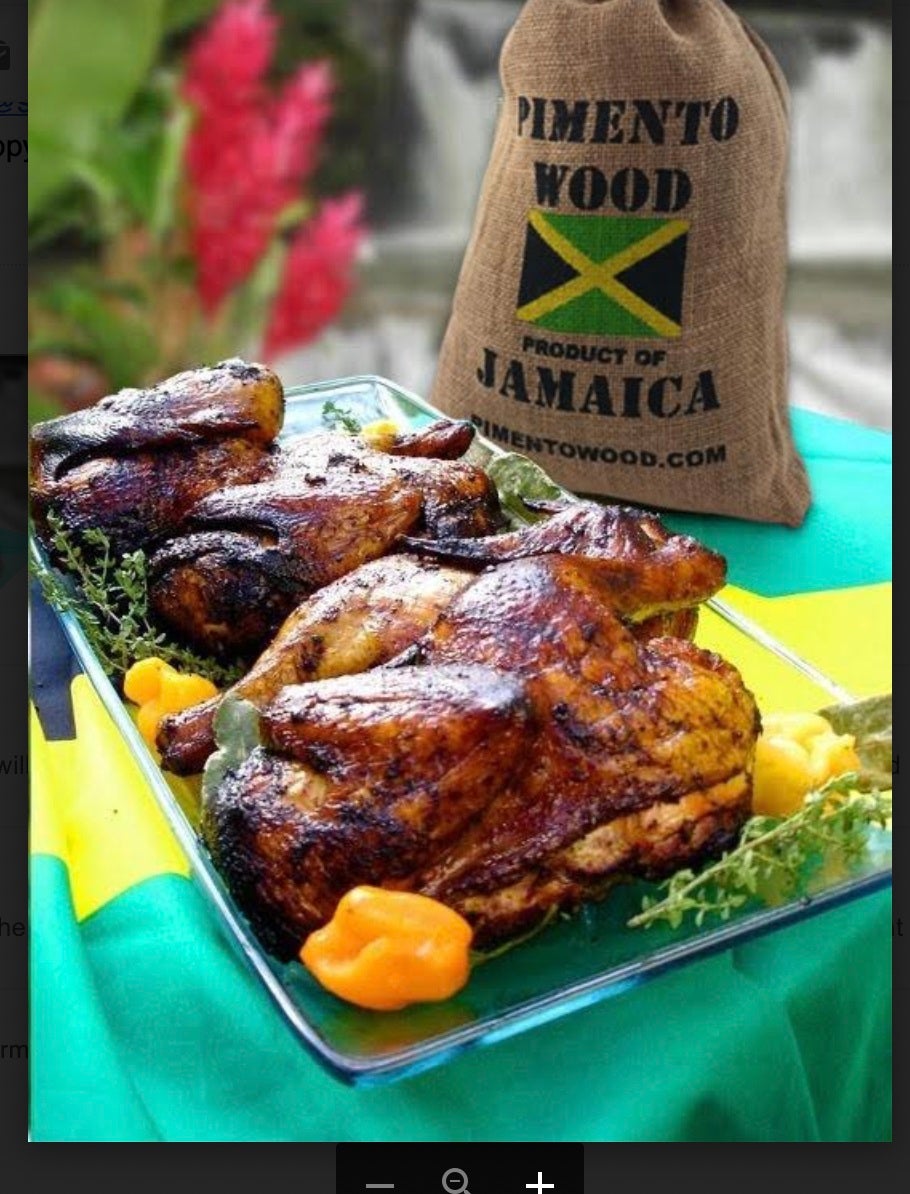 If you're not grilling over Pimento Wood, YOU CAN'T CALL IT JERK!
There is absolutely no substitute for the distinctive, telltale flavor that Pimento Wood imparts to jerk chicken, beef, pork and fish. It's a smoking & cooking technique that gives Jerk anything its unique flavor.
Since 2006, PimentoWood.com imports and sells all elements necessary to execute authentic Jerk flavoring replicated from its Jamaican genesis. These include Pimento Wood Chips, Pimento Wood Flakes, Pimento Wood Pellets, Pimento Leaves, Jamaican Allspice and a variety of Jerk sauces. The Jamaican government treats the Pimento tree as a national treasure. PimentoWood.com is the sole Jamaican government approved exporter of Jamaican Pimento Wood.
Like North American barbecue, Jamaican Jerk is simultaneously a dish, a cooking method, and a way of life – it's a noun (let's go get some jerk), a verb (I'm going to jerk some pork) and an adjective (I love jerk chicken). Pimento Wood smoke is so unique, that you aren't able to replicate it with any other smoking wood.
PimentoWood.com has been featured in the NY Times, WSJ, NBC, CBS, ABC, Project Smoke, Food Network and exclusively used by the Culinary Institute of America.
Now that you know how smokin' hot PimentoWood.com is it's time to become the BIGGEST JERK at your next gathering! Grill on!
Visit us at PimentoWood.com
Facebook.com/PimentoWood
Instagram.com/PimentoWood
612-868-JERK     PimentoWood@outlook.com
Rotisserie BBQs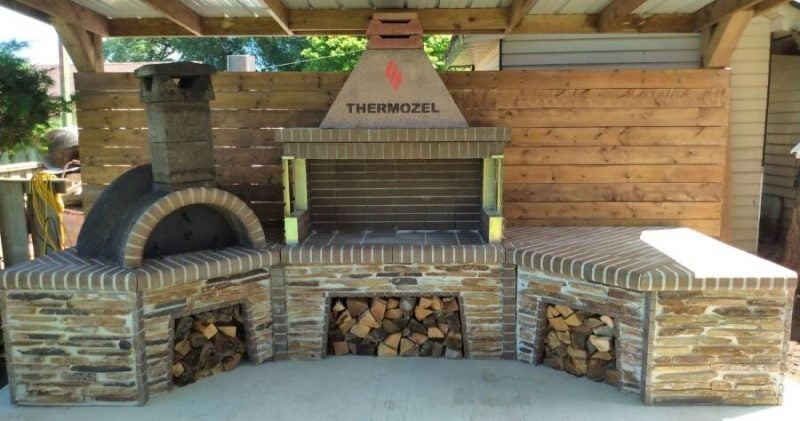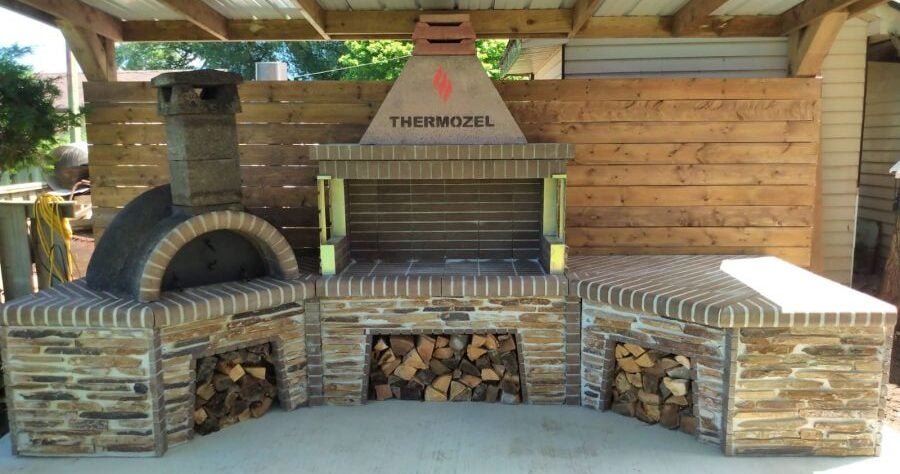 If You're Going To Have A Big Cookout In The Backyard, You Want To Have Delicious Food And The Best Grill. But Most People Won't Want To Eat Burgers And Hot Dogs Every Time They Come Over, And You Don't Want To Be A One-Trick Pony Either. RotisserieBBQS serve as an outdoor kitchen, BBQ, pizza oven, and fireplace. Made from the highest quality firebrick, this grilling goliath will be the toast of the neighbourhood. While RotisserieBBQS have a number of products that burn up the competition, the Firebrick Outdoor Kitchen is the real king-maker.
The main event of the Firebrick Outdoor Kitchen is the large pizza oven, complete with a hood and chimney. It looks like a blacksmith's factory, except that you'll be feeding the family and friends instead of fashioning swords. The chimney directs the smoke away from the wood-fired oven, keeping your BBQ factory fresh.
Just toss your meat on top of the racks and set the logs on fire underneath your meal. The firebricks can take the heat and the chimney above the racks will disperse the smoke. You can even stretch a whole animal across the open fire using the Rotisserie Gear Drive. Making a spit roast is now just a matter of throwing the meat up onto your grill.
With this gear drive, you can put up to 200 lbs, cooking a whole pig, a whole lamb, and two whole chickens simultaneously. Whatever combination you chose, the Rotisserie Gear Drive can handle four spits at a time. The Sku#7009 motor will keep your meal for many roasting evenly, all the way through.
Kenyon City Grill
Swagger's pick for grilling this year is not your traditional Barbeque. We have found an incredible portable grill that competes with your outdoor BBQ but also works inside for rainy days and on your porch for apartment grillers. Heating to temperatures exceeding 550F in 10 minutes, the Kenyon City Grill is capable of the perfect sears and grills. The Kenyon City Grill has the aesthetics of a built-in grill and also gives you the convenience of portability. Taking the grill indoors is not an option for traditional coal or wood-burning Barbecues.
The Kenyon City Grill is U.L. approved for both indoor and outdoor use. The patented design releases little to no smoke meaning your grill is safe to use anywhere in your home. This tabletop grill can be used on any surface without worrying about burns to your counters. The portable does not emit any residual heat. Even the thinnest of plastic BBQ tablecloths will be safe from the grill. The Kenyon City Grill is a manageable 27 lbs with dimensions listed as 21″ x 12″ x 8″.
The grill size includes plenty of cooking space, which is ideal for entertaining or leftovers. This product boasts an impressive 1300-Watt element with a snake-shaped design that fits into the cooking grate, ensuring no hot or cold zones. Clean up is a breeze with your new Kenyon City Grill as the grate is non-stick and dishwasher safe. Consider switching from your traditional BBQ this year or having a handy back up for those rainy summer days. You won't regret having the options to keep everyone happy, especially the cook. Order your Kenyon City Grill from CookwithKenyon.com for this summer hottest grilling accessory.