Download the latest gear and tech into your life.
By the time you've finished reading this, your favorite tech will be due for an upgrade. Not to worry; we've already got you covered with the tech of tomorrow, today. We've scrolled through the latest and greatest technologies to bring you the absolute best hardware and software upgrades for 2022.
MagSafe PopCase by Popsockets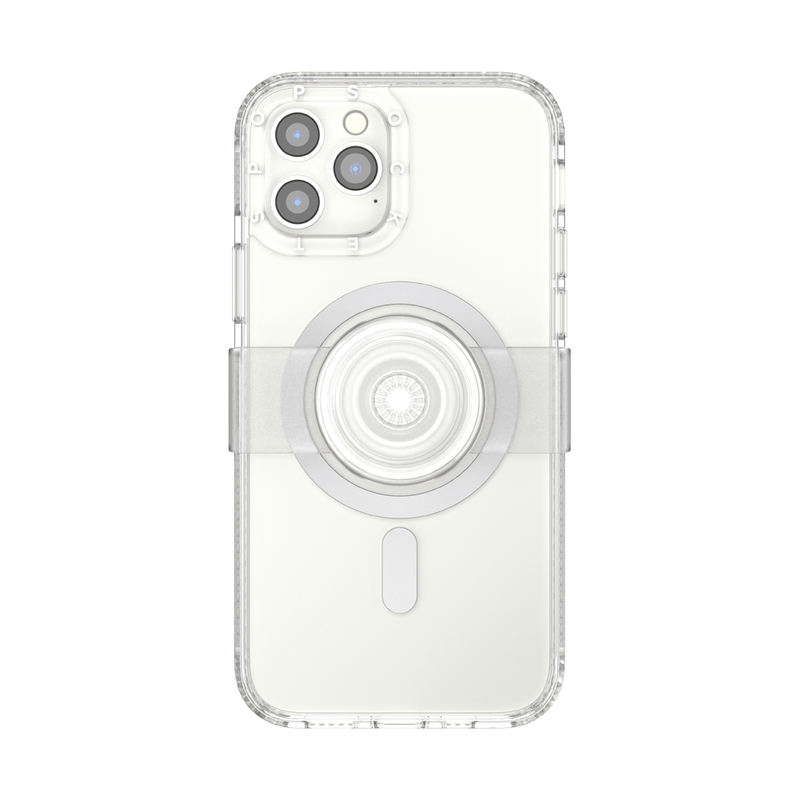 Protect your phone with the newest and most versatile MagSafe PopCase by Popsockets. Compatible with iPhone 12 and newer models, PopCase is a functional phone case that doesn't compromise style. The genius integrated PopGrip Slide provides you a secure grip while texting, taking photos, or using it in stand mode to watch videos hands-free. Want to charge your phone using a MagSafe charger? Simply adjust your PopGrip using the adjustable slider, which is a total game changer. The PopGrip Slide snaps securely to your PopCase with a centrally located PopGrip. Use it in landscape mode or slide it down for portrait mode. It moves easily and stays where you want it. For hands free use simply attach your PopGrip Slide to one of the PopMounts, which is sold separately.
SWAGGER Tip: To improve your content production skills, try standing or mounting your device on something to increase the viewing angle.
Libratone AIR+ True Wireless Earbuds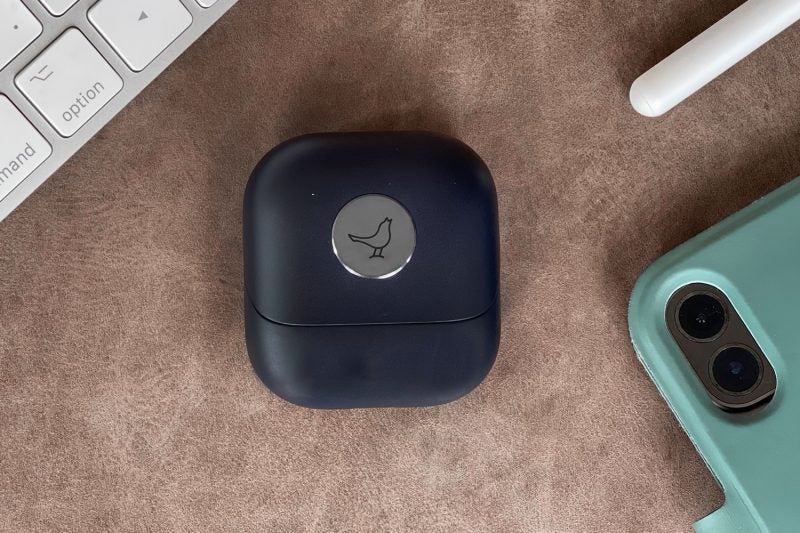 If you're looking for a cutting-edge audio experience, look no further than the Libratone AIR+ (2nd Gen) True Wireless Earbuds. These earbuds offer an attractive combination of premium design, sound quality, improved functionality and wearing comfort.
Originating in Denmark, Libratone follows the Scandinavian design aesthetic. The overall appearance of AIR+ (2nd Gen) is small, compact and minimalist. The triangle-shaped earbuds are designed with an ergonomic fit; and come with 3 sizes of super-soft liquid silicone ear tips, the earbuds are ultra-light and comfortable to wear all day.
For functionality, AIR+ (2nd Gen) is packed with intuitive features such as smart noise cancelling to provide up to 30dB of noise and wind-noise reduction; high-quality driver units and Nordic audio tuning philosophy to deliver rich and balanced sound; Qualcomm's Bluetooth 5.2 flagship and TrueWireless™ Mirroring technology to provide stable and seamless connectivity.
In addition, AIR+ (2nd Gen) offers up to 24 hours of battery life with the case. And with a waterproof level of IP54, the earbuds are suitable for all kinds of weather and outdoor activities.
PITAKA MagEZ Slider: Small in size, Convenient and Packed with Power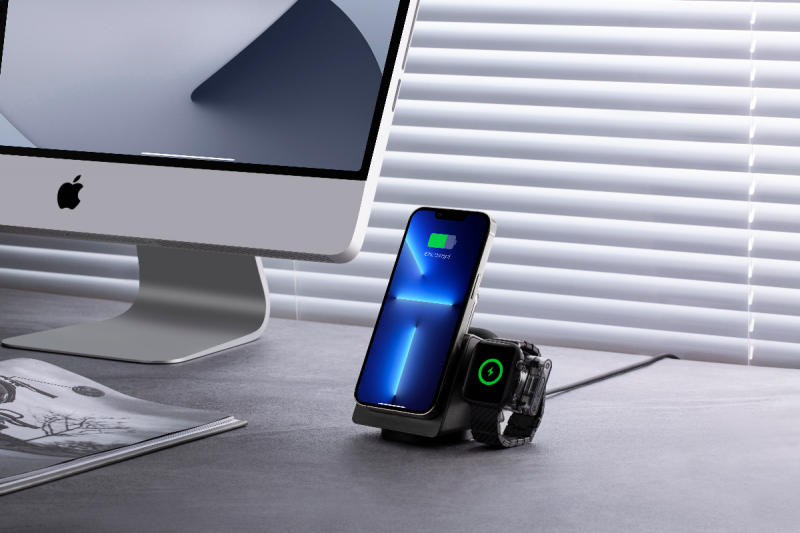 Today's communications and gear like Apple Watch, iPhone 12 and 13 and AirPods have all become necessities for optimal convenience. As all things wireless are now the norm, there's a need for a space saving, powerful charging device. PITAKA is a name to remember for innovative, up-to-the-minute devices such as the MagEZ Slider. This charging device is a must have in every home for its convenience and it is packed with power.
There's no question that PITAKA has created devices that meet universal needs through the use of unique materials like aramid fiber and carbon for the LifeProof Wallet and tactile phone cases. These materials originate from natural sources that PITAKA relies on for highest quality results. Charging several devices need not be a problem any longer. The MagEZ Slider is the answer to the problem when charging is needed. The design concept is based on the MagEZ Slider power pack that attaches to the base. The MagEZ Slider has a charging dock that conveniently charges four devices. The dock features magnets for safe phone alignment and a base that rotates 360 degrees. Additionally, the sliding power pack is MagSafe-compatible and detachable and has a capacity rating of 4000 mAh. It shows the battery level and charging status and vibrates when there's a low battery. Press the power button to charge.
With the MagEZ Slider, it is easy to recharge the power pack while other devices are in use. MagEZ Slider is always ready when you are.
VOSKER V150 – Solar Powered 4G-LTE Cellular Outdoor Security Camera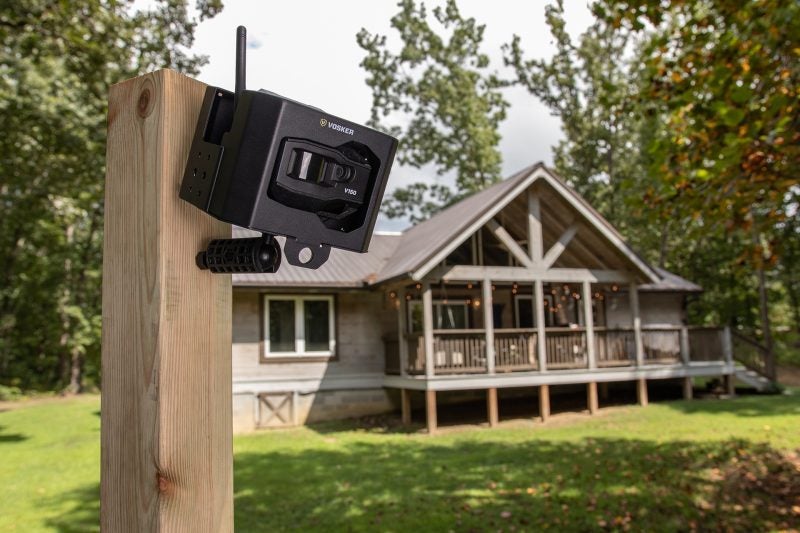 VOSKER knows you can't be two places at the same time. Stay on top of your property and safety with the VOSKER V150 Solar Powered 4G-LTE Cellular Outdoor Security Camera. The V150 is a solar-powered, 4G-LTE security camera system that features HD 1080p camera resolution, indoor/outdoor construction, and an utterly wire-free design. This camera is built to withstand the elements, even subzero temperatures. The included solar panel and battery deliver a "wire free" portable security camera equipped with VOSKER built-in solar panel technology and a long-lasting 10 000 mAh rechargeable lithium battery.
The stylish, solar-powered camera features infrared night vision. Forget dealing with wires—the V150 runs solely on solar power, so that you can install it virtually anywhere in your home or yard within cellular range. Receive motion alerts on your phone for a large coverage area thanks to our wide-angle lens and backup battery that lasts up to several months for optimal performance day or night. Skim through the day's activities on your cellphone while away from home with this gadget. The high-definition camera offers clear images day and night and sends you an alert when it detects suspicious activity. Motion-activated push notifications to your phone allow you to check online and are optionally available via push. Have the ultimate peace of mind with a two-year limited warranty.
SAMSUNG NEO QLED 8K
This is the must-have TV for your home entertainment setup. Developed to enhance the viewing experience of the latest blockbusters on your must-binge list, the Samsung Neo QLED 8K features deep blacks, bright lights, and "upscaling*" technology to deliver movie-theatre-quality resolution. The 8K resolution is powered by Quantum Matrix Technology Pro with ultra-fine light control, allowing the viewer to see every bead of sweat on your favourite superhero's brow, each carve of the ice from players' skates during a hockey game, and all the finely tuned details in the latest console game. The Infinity One Design fits seamlessly into any space, whether it's a family room or home-movie theatre.
DELTA Mini Portable Power Station
Access to ready power is vitally important. You rely on lots of devices like your cellphone to get things done when you're traveling. If you're nowhere near a wall outlet, don't worry. You can take the DELTA Mini Portable Power Station with you. This lightweight and portable device is portable, fast, lightweight and quiet. It will power ninety percent of your appliances, which is everything you need in a portable power station. The station has the fastest charging speed in the industry so you can power up to twelve electronic devices quickly. Store the DELTA Mini in your truck today. That way, you have enough power for anything from your hair dryer to your table saw.