When it comes to men's fashion, a watch can elevate an outfit. That being said, not any old wristwatch will do. You should be rather discerning when picking a timepiece, even if it means you have to spend a substantial amount of money. According to Top Trends Guide, think of your watch as an investment and not just an accessory that tells time.
With their timeless elegance and incredible craftsmanship, luxury watches will last you a lifetime. Not only that, but the label alone will impress those around you, including friends, family, and colleagues. To help you decide on which high-end timepiece is for you, we've compiled a list of the best luxury watch brands for men.
Audemars Piguet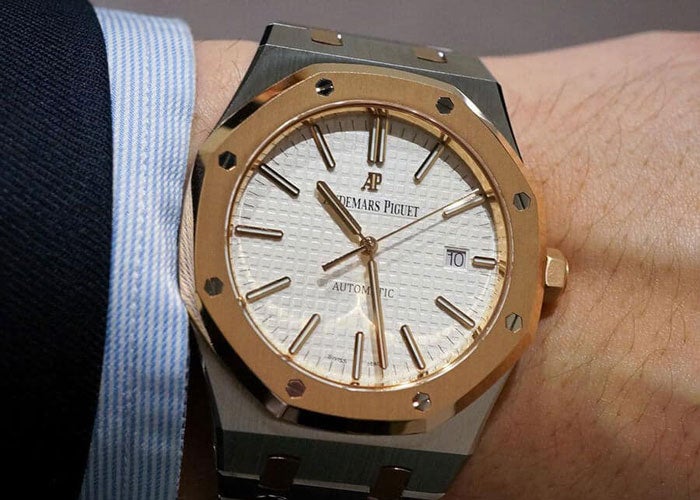 Since its establishment in 1875, Audemars Piguet has been known as one of the most prestigious luxury watch brands for men. The sleek timepieces are expertly manufactured in the Swiss Jura mountains. Over the years, the company has created distinct styles of watches suitable for its diverse customer base.
Blancpain
Even though Blancpain was established nearly 300 years ago, the company has stayed relevant. Each Blancpain timepiece is unique, as the Swiss company manufactures a limited quantity of approximately 10,000 watches per year.
Chopard
The current co-president of Chopard, Karl-Friedrich Scheufele, seems to appreciate luxury watchmaking just as much as the company's founder, Louis-Ulysse Chopard. He has ensured that the manufacturing of the watches are up to the standards that were set when the company was established in 1860. Not only that, the brand recently started an initiative called "The Journey to Sustainable Luxury " and has taken steps to become an environmentally conscious company.
Patek Philippe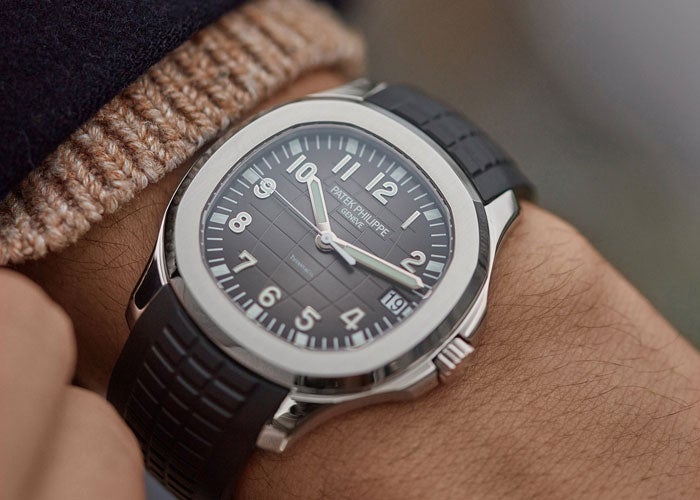 With their classic design and masterful mechanics, Patek Philippe & Co's timepieces are favored by watch enthusiasts. Recently, UFC superstar Conor McGregor purchased a $100,000 Patek Philippe in the style Chronograph Ref. 5905P. The gorgeous watch features an alligator strap and diamond detailing. Unfortunately for those who would like to rock the same watch, the timepiece is rather difficult to come by, as only 25 were manufactured. According to SCMP, a Patek Philippe may just be the ultimate luxury watch brand for men to buy right now.
Ulysse Nardin
Ulysse Nardin began the production of their unique timepieces in 1846. The company is known for its impressive craftsmanship and the use of bright colors in their designs.
Piaget SA
Since its establishment in 1874 by Georges Piaget, Piaget SA has been widely known for its innovative manufacturing techniques, specifically its ultra-thin movements, and luxe designs. The style of each watch varies from timeless and chic to bold and ornate. This allows the brand to have timepieces for a variety of clients.
Rolex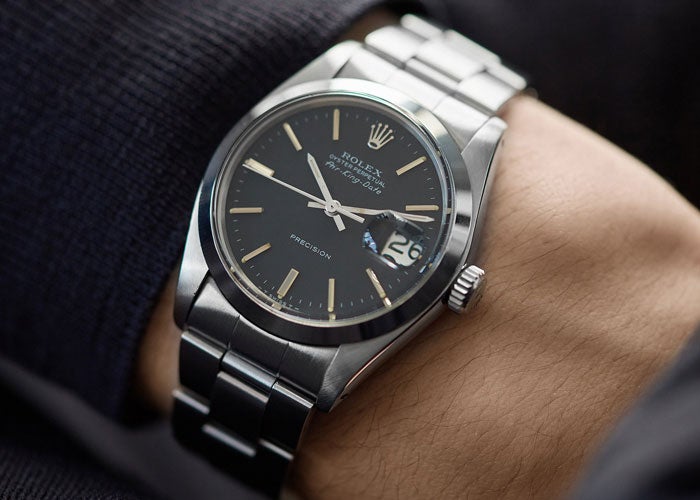 No list of luxury watches is complete without mentioning Rolex. Through the years, the iconic luxury men's watch brand, based in Geneva, Switzerland, has been praised for its innovative designs and sophisticated aesthetic. Rolex watches are often seen on the wrists of high-powered celebrities like Rihanna, Bono, and David Beckham. If you're a bachelor trying to attract women, then this iconic brand is worth the money.
Panerai
Panerai is one of the few Italian luxury watch brands. The company manufactures its products in Milan, Italy. The style of Panerai watches can be best described as utilitarian and minimalistic. This allows the watches to be versatile, which is ideal for the everyday man.
Bell & Ross
Bell & Ross is a relatively new company and was established in 1992. Many of the company's watch designs pay homage to aviation. Recently, the company put out a new style, called BR 03-92 HUD, that is inspired by fighter jets.
Cartier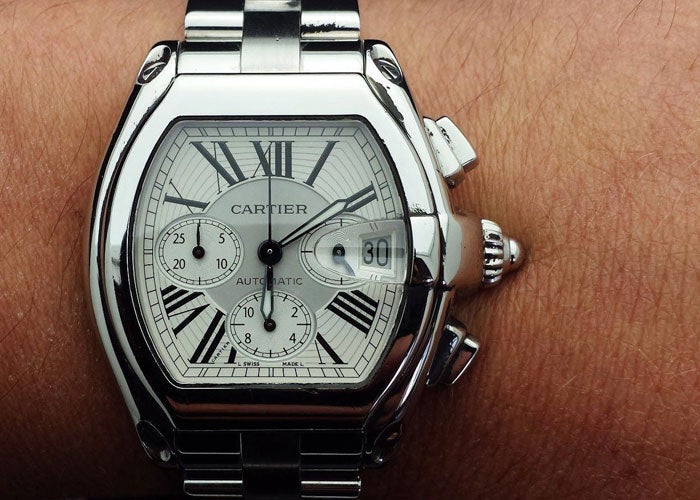 Nothing quite says luxury like owning a Cartier watch. Each watch is expertly crafted and designed with elegance in mind. When wearing their chic pieces, you'll feel like a million bucks.
Bremont
Like Bell & Ross, Bremont has made quite a splash despite being founded relatively recently. Brothers, Nick and Giles English established the British company in 2002. While Bremont is best known for its aviation-inspired designs, the company is also philanthropic.
A. Lange & Sohne
The timepieces from the German brand A. Lange & Sohne are artistically designed and made with quality materials. The watches come in a variety of models, with one of the most popular being 1815 which features Arabic numerals and a leather band.
Breitling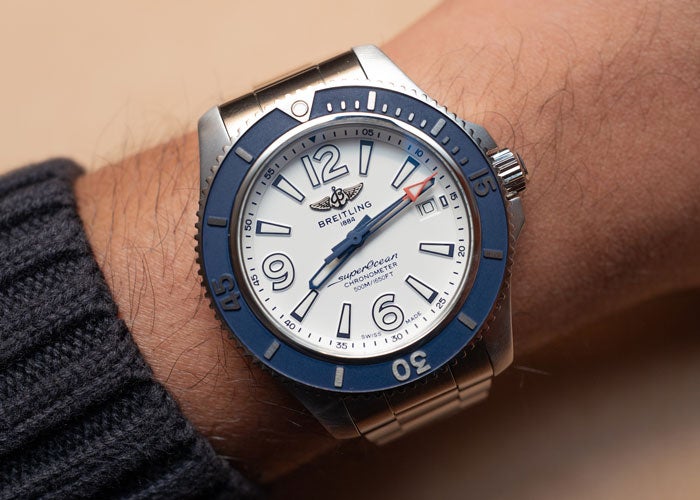 Breitling, established in 1884, is one of the leading manufacturers of chronograph watches. This is unsurprising, as the brand catered to aviation groups, including the Royal Air Force, in the 1930s. Not only do the watches boast incredible technology, but they are also gorgeous.
Baume & Mercier
Compared to other men's watch brands on the list, the watches from Baume & Mercier are rather affordable. That being said, the quality of the timepieces are still superb. The brand is also known for continually releasing on-trend designs, like the recently launched Hampton collection.
Glashütte Original
The German company Glashütte Original manufactures gorgeous timepieces that exude luxury. The wristwatches offer sleek designs suitable for both women and men alike.
Omega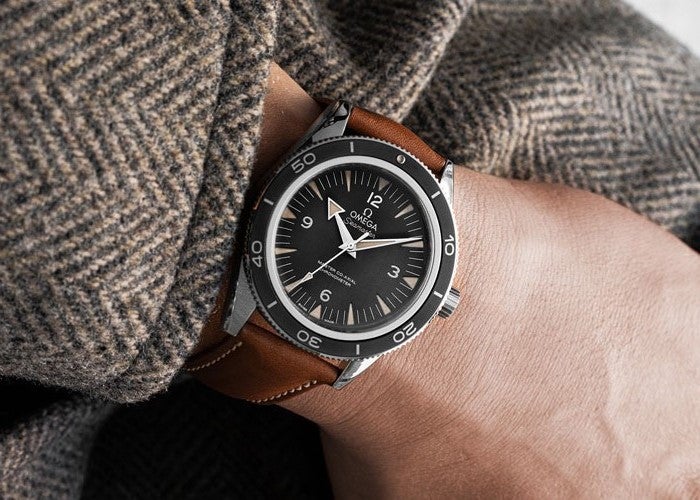 While Omega was founded in 1848, the company made its mark as one of the most popular luxury watch brands for men in the 1990s. That year, the Swiss watch was featured in the 1995 Academy-award nominated movie Apollo 13. Pierce Brosnan also sported an Omega Seamaster Diver 300M while portraying James Bond in the 1997 film Tomorrow Never Dies.
Maurice Lacroix
Not to be confused with the popular beverage company, Lacroix, the Swiss watchmaker Maurice Lacroix was founded in 1975. In 2015, the brand launched its renowned 1858 collection, which consisted of 100 separate pieces. Each watch is skillfully engineered and boasts a striking design.
Montblanc
Montblanc proves that a company can expertly manufacture unrelated products. The brand produces many products, including pens, backpacks, wallets, and of course, luxury wristwatches.
Hublot
Over the years, the upscale brand Hublot has amassed quite an impressive clientele list. Both rapper Jay-Z and self-made billionaire Kylie Jenner have rocked the intricate Swiss watches. The brand debuted in 1980 and has since been recognized for its technological innovations and one-of-a-kind designs.
Tutor
Given that Tutor is a subdivision of Rolex, it should come as no surprise the company's watches are of the highest quality. Their timepieces are both durable and reasonably priced, making them an excellent investment.