This October Garmin introduced
The Descent Mk2
, Descent Mk2i watch-style dive computer and Descent T1 Transmitter next level ecosystems for divers.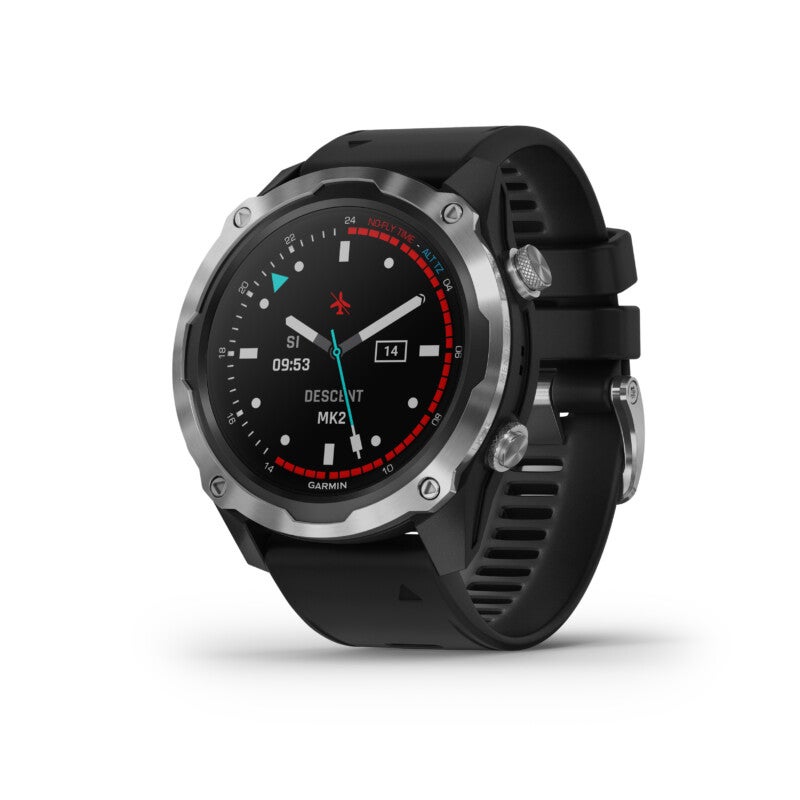 Garmin makes products that are engineered on the inside for life on the outside. They believe their customers can make the most of the time they spend pursuing their passions. Founded in Kansas, they now have more than 15,000 associates in 80 offices around the world, they bring GPS navigation and wearable technology to the automotive, aviation, marine, outdoor and fitness markets. 
Their newest offerings are a diver's dream technology pieces, The Descent Mk21 watch style dive computer pairs with the Descent T1 transmitter via Garmin SubWave to deliver tank pressure data to the diver1. SubWave is a revolutionary new sonar-based communication system that provides increased range and reliability over traditional air integration systems. In addition to a larger display, leak proof inductive button technology, customizable in-dive data fields and more, the Descent Mk2 and Descent Mk2i feature Garmin's most sought-after everyday smartwatch features making it one of the most sophisticated and connected watch-style dive computers on the market today.
"With premium features for both underwater and topside adventures, along with advanced air integration, the Descent Mk2i and Descent T1 transmitter are essential equipment," said Dan Bartel, Garmin vice president of global consumer sales. "Leveraging our expertise in marine sonar equipment, we were able to develop our own SubWave sonar technology that sets the standard for extended range and reliability for the diving community." The Descent Mk2i dive computer can simultaneously monitor tank pressure from up to five paired Descent T1 transmitters (each sold separately) via the SubWave sonar data network, so that divers can view tank pressure, air time remaining, gas consumption rate and monitor other divers or additional tanks within a 10 meter range making the Descent Mk2i and Descent T1 an ideal solution for instructors.
 If that is not already impressive enough, The Descent Mk2 Series supports multiple dive modes for single and multiple gas dives including nitrox, trimix and 100% O2. The watches feature an underwater 3-axis compass and displays depth, dive time, temperature, NDL/TTS, ascent/descent rates, gas mix, PO2, N2 loading, decompression/safety stop information, time-of-day, and more. This data is all viewed on a crisp 1.4-inch sunlight readable color display, which is 36 percent larger than the Descent Mk1. On land, the Descent Mk2 and Mk2i double as a premium multisport GPS smartwatch with multi-GNSS support and wrist-based heart rate monitoring2 plus multiple sports profiles including golf, with full-color mapping for over 41,000 courses worldwide. Use the explore feature in the app to search through more than 2,700 dives sites from around the world. The watches are also preloaded with hundreds of dive sites so you can view wreck and reef locations and tide data to find the best spots to explore. The Descent Mk2 and Descent Mk2i boast a battery life of up to 16 days in smartwatch mode and up to 80 hours in dive mode. The Descent Mk2i has a battery life of up to 32 hours when paired with a Descent T1. The T1 transmitter is depth rated to 11 ATM10 and has a battery life of up to 110 hours of diving with a user replaceable CR123 battery.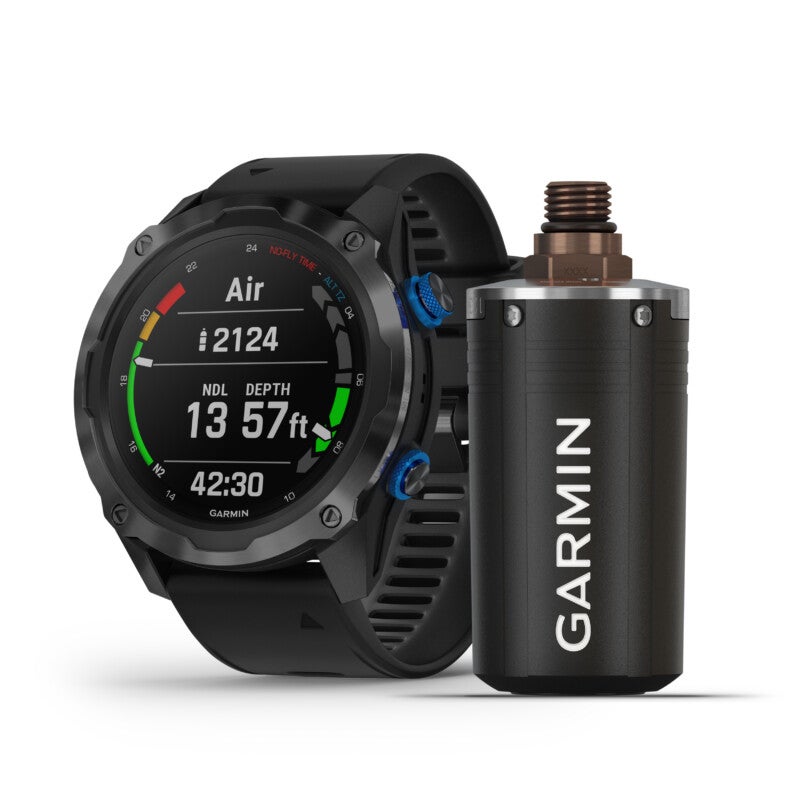 The two dive computer models are available now and range in suggested retail price from $1,299.99 to $1,499.99. The Descent T1 is coming late Q4 2020 with a suggested retail price of $399.99. To learn more, visit garmin.com/dive.
Committed to developing products that enhance experiences and enrich lives, Garmin believes every day is an opportunity to innovate and a chance to beat yesterday. To see the watch in action, check out youtube.com/garmin here
Visit Garmin's website here