Synonymous with luxury and performance, Modena merges aggressive lines with elegant design, interpreted in a precision case architecture with proportioned details, echoing fine automotive features. With streamlined Lugs design framing a minimalist air in-take, brake system bezel/crown guards and engine heat sink on the dial, the Modena collection represents the next level of Nove performance.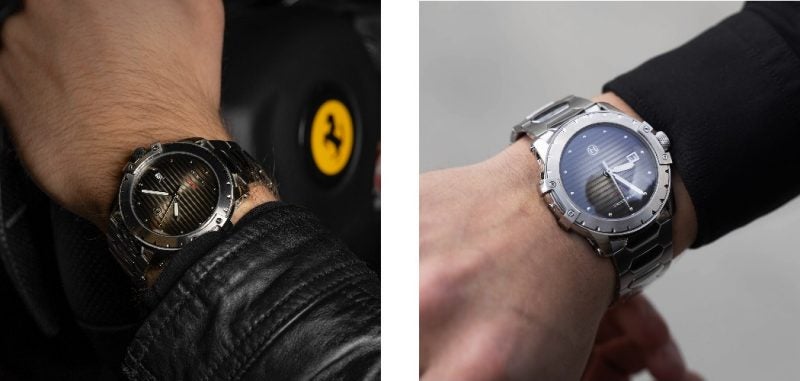 Nuanced styling is complimented with a smudge resistant double curved Sapphire top face and a clear anti-reflective case bottom. Borrowing from the highest standards in optical performance, this double curved lens compensates for optical distortion, while the clear bottom case showcases streamlined inner works.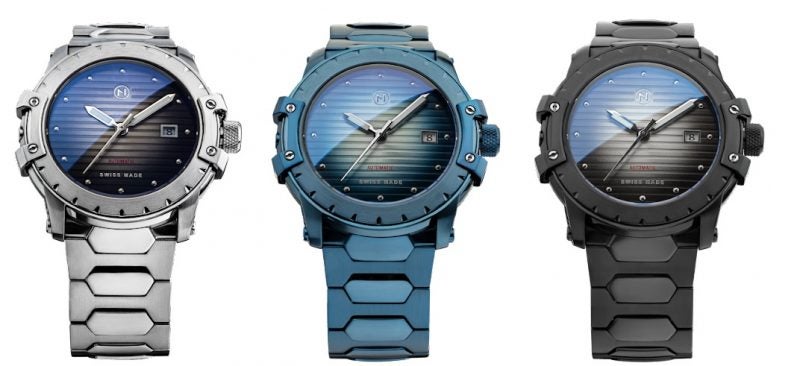 The NOVE seal of quality is a mark of accuracy and reliability. Swiss-made designs elevated in styling and detail to keep time in a fast-paced world. Modena raises the bar once again with exquisite aesthetic and luxurious comfort.
Scratch-resistant double sided-dome sapphire crystal with anti-reflective and anti-fingerprint treatments, on top and bottom of the case.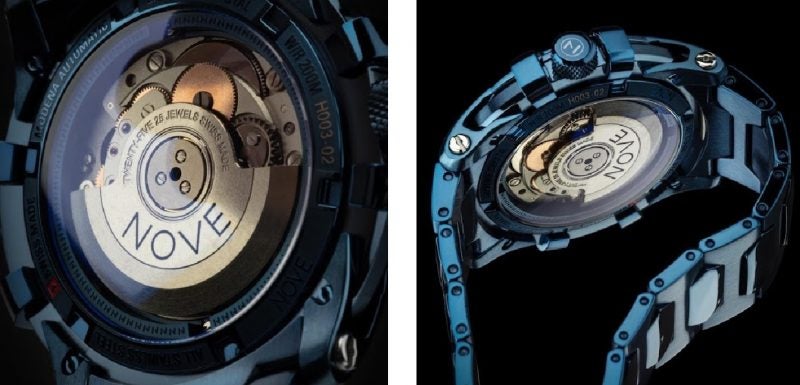 Modena, more than a destination, a journey with the highest level of performance, the most luxurious feel and the perfect declaration of self-confidence.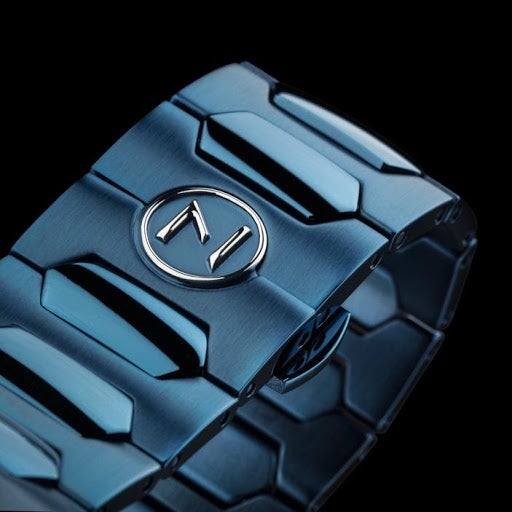 Featuring Super Luminous technology on the watch hands, the Modena Automatic watch produces a vibrant glow for easy visibility in the dark.
The Modena Automatic from NOVE currently retails for $670USD for stainless steel or $690 for the three remaining color choices. Each piece also includes a two-year warranty, with an option to add an extra year warranty. Please use code SWAGGER10 at checkout to enjoy 10% off.