Let's be honest – the holidays do look different this year. With many of us spending more time at home, you gotta spice it up in order to keep yourself entertained. Thankfully good old video gaming will be there to keep ladies and gentlemen all around entertained for the upcoming winter months. The team at Swagger have done the heavy research for you finding the best Holiday Gaming Gifts to give the Ultimate Gamer in your life. Keep warm and play on.
Dell Alienware Aurora R11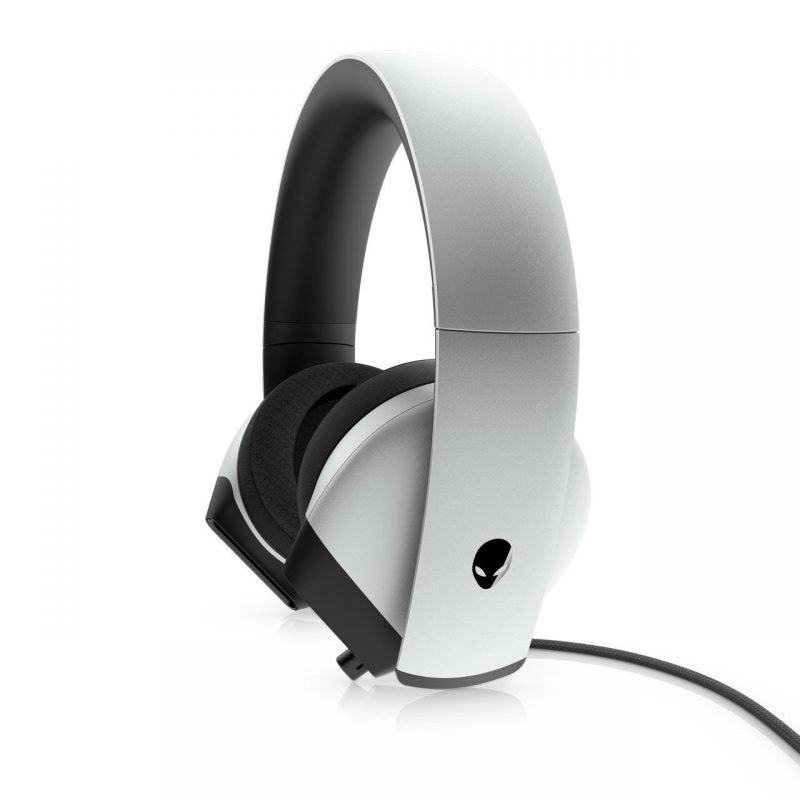 With this year's holiday season fast approaching, Dell Technologies' focus is simple: provide technology at a great value for the entire family! Whether for work, play or learning, Dell Technologies has begun holiday deals earlier than ever and is offering new ways to shop directly on Dell.ca for the lowest prices of the year.
What's more? Dell now offers a new interactive shopping experience. Dell.com has been a top destination for online shoppers for nearly 25 years. This year customers can effortlessly navigate deals from the convenience of their home with a redesigned online experience that offers interactive 360-degree 3D demos, augmented reality shopping widgets accessible on Android/iOS smartphones, faster page refresh times and additional authentication sign-in tools. 
Calling out to all the gamers!
Delivering the same high-level experience at home as it does in the world's most demanding sports arenas, the Alienware Aurora R11 is for gamers and creators everywhere. Available with custom-engineered NVIDIA GeForce RTX 30 Series GPUs and up to 10th Gen Intel® Core™ i9 10900KF processors, the new Aurora builds on its future-ready promise through a tool-less upgradable chassis. 
Gamers can also indulge themselves in the Alienware 7.1 Gaming Headset, showcasing 7.1 surround sound with Alienware Immersive Audio technology. Play for hours with a cushioned headband, and comfort-fit earpads, while cutting down on distractions with enhanced noise isolation for an immersive experience. 
Visit Dell.ca for the latest offers of the season.
BUY NOW
Codenames, just Duet!
Embark on a Top secret cooperative mission of Codenames: Duet, ideal for two players.
Want to enjoy a fun night just with your partner, or a relaxing evening with a group of friends where everyone wins, and there are no losers? Grab Codenames: Duet!
It's smart enough to stretch your brain cells in a holiday food-coma while giving you lots of fun and memorable moments to talk about later – now in a cooperative version that's ideal for two!

Play Together, Win Together!
Where original Codenames is about competition and giving the best clues to outsmart the other team, Codenames: Duet is all about cooperation. You and your partner are on a secret mission to a crowded city – your objective: to contact 15 agents while avoiding a band of enemy assassins.
You know the agents that your partner can contact safely. Your partner knows the agents you can contact safely. By giving each other one-word clues that can point to multiple words on the board, you try to find all the agents before your turns run out. 
Get the satisfaction of coming up with smart clues and guessing those given to you in quick and memorable rounds!
If you own the original Codenames, Codenames: Duet will add 400 new words that you can use the word cards from the two games interchangeably. 
You can try Codenames for FREE with your family or with friends remotely. 
Happy Holidays!
BUY NOW
Codenames: Pictures
You're standing in a crowd of people hiding behind strange images. Who's a friend and who is a foe? Lucky for you, you've just received a secret message that can help you find three of your own. What do they have in common? You know only one word!
The fun starts where silly meets smart!
Unleash your imagination with this exciting twist on classic Codenames – the board game that is currently rated as the top party game of all time!

Form two teams of rival spies. Look at the crazy symbols before you – connect those that belong to your team with a one-word association, and watch your friends and family try to decode the message! Can lizards go to space? Is snow connected to disco balls? That's up to you to figure out!
Avoid pointing to the images that belong to the other team, never engage with the assassin, and be the first to find all your agents. Everyone will have fun, but only one team can win!
Do you already own basic Codenames or maybe Codenames: Duet? You can level up your game by combining pictures together with words!
Codenames: Pictures received the highest recognition of the Best Family Game and the Best Party Game of 2016.
BUY NOW
The Gift That Keeps On Giving

Holidays can be complicated. Especially during a holiday season when you are quarantined. Now I know that you might not be here for the pragmatic gifts, and as a hardcore gamer myself, I respect that tremendously. But what if you could do something both pragmatic AND incredibly satisfying for personal indulgence?
I know right? Sounds pretty difficult. However, I think we've got you covered. You see the HCG1 headset is a fantastic gaming headset, and worth using to spread some seasonal cheer. I mean it's got the tremendous sound capabilities (music, gaming, directional sound effects etc..), and it's got a professional grade microphone as well. Honestly for those reasons alone you could make any gamer grin like they just unlocked the final achievement in their favorite game. But we didn't leave it there. We took it further. The HCG1 gives the highest level of comfort.
Finally we put a fluffy ribbon on top of the gift that keeps on giving… a 2 year satisfaction guarantee. I mean seriously!!! Who does that? Well let me tell you: HC GamerLife does!
So now you have a luxurious personal gift to yourself to enjoy during the holidays and beyond, but you ALSO have something special that can function for your endless Zoom meetings while keeping you in style and comfort. And hey, if you don't agree… just look at that satisfaction guarantee. (See what I did there? It totally rhymes.)
Logitech G733 LIGHTSPEED Wireless RGB Gaming Headset

Wireless Gaming Experience Straight From the Future 
The Logitech G733 Headset takes the brilliance of LIGHTSPEED tech for the ultimate gamer a step higher with added swagger. This Discord Certified device gives you everything: from the breathtaking clarity of ambient sounds and booming bass for immersion from the PRO-G Drivers, to next generation surround sound technology, you'll be a step ahead of the competition. Hear subtle environmental cues and enemies with startling accuracy thanks to the internal acoustic chambers; and with a 29-hour battery life, you'll outlast the competition too. 
Featuring a must-have detachable mic with Blue VO!CE Technology and advanced mic filters that give cleaner, richer sound, call outs to teammates and trash talk to competitors will be clearer than ever. 
Want to wear your gaming swag with some freedom? This ultra-lightweight, fully wireless headset has a 20-meter range that provides effortless and consistent performance thanks to the 2.4 GHZ LIGHTSPEED wireless. At only 278 grams and with soft dual-layer memory foam ear pads that conform to your head, Logitech has never designed anything with so much freedom and so much comfort for those long gaming sessions.
Do you want to customize your gamer swag? Performance-wise the Logitech G733 headset features a G HUB to fully customize your sound; for aesthetic swagger, it features not only four color variations (Blue, Lilac, White, and Black) plus a reversible suspension headband, but also incredible front-facing, dual-zone LIGHTSYNC RGB lighting. You can personalize the headset lighting across a full spectrum with ~16.8M colors or choose from, where you can use pre-set animations or create your own with G HUB software.
This next generation headset is the perfect gift for the ultimate gamer; featuring top of the line technological advancements on the forefront of audio gaming experiences, nothing comes close to its exceptional comfort and swag.
The Ultimate Gamer's Gift: AUKEY Gaming Desk

AUKEY Gaming has equipped over 100,000 gamers globally with swag. They have always combined gaming experience and technology to make the best products. Their 104-key AUKEY RGB Mechanical Keyboard is a durable design with a great range of gaming performance. Some other gaming gear that AUKEY has already made includes a keyboard keycap set with a Fortnite theme, mice, headsets and a gaming desk.
The AUKEY Ergonomic Gaming Desk is a T-shaped PC gaming desk that combines years of gaming experience with technology to create a state-of-the-art gaming desk. The desk is 45 inches long, 23.62 inches wide and 29.1 inches high. The desk is great for personal use or at the office. The desk has a textured carbon-fiber surface with an open PVC area for all your gaming needs. The desk can easily hold; your monitors, laptop, PC, keyboards and other gaming gear. The steel, T-shaped legs can help support up to 330 pounds of load-bearing capacity. The RGB lighting on the desk has 8 different modes for customization. You can easily turn off or customize the RGB lights with the side panels. This desk will give you more swagger by just sitting at it.
The AUKEY Ergonomic Gaming Desk comes with the desk, the user manual and an assembly tool kit. Most gamers gain swagger by surrounding themselves with a ton of gaming gear and gamer fuel. This desk comes with many things to help keep your space neat while still amassing gaming gear. There is a cable management rack and cable grommets on the desk surface, which allows your wires to stay tangle-free.