International beauty and fashion photographer, Andrea Belluso, is known for his creative use of light in his photography. In a recent story on Profoto.com, the Profoto team caught up with Belluso about his latest discovery of their new portable light: the Profoto C1 Plus–the perfect light shaping tool for the smartphone photographer. One he never leaves home without–along with his smart phone too of course; which we confirmed is the iPhone 11 Pro.
The perfect dynamic smart phone pro photography duo.
Disclosure: This story was first published on Profoto.com, and said to have been produced prior to the COVID-19 pandemic. Profoto, Andrea Belluso, and Swagger all do of course encourage all people to follow the health and safety regulations in their respective countries and regions.
It's said, that a professional is only as good as the tools they are armed with. For professional photographers, that used to mean big heavy (and expensive) cameras, let alone full sets of lighting equipment and more. Luckily, with the rapid advancement of photography one is armed with one in our very own back-pocket–the smart phone. One one like the iPhone 11 Pro, one can be armed with the necessary tool at all times. Since being a photographer is one of those jobs you can never really "turn on or off according to Andrea Belluso," said Sofia Sigfridsson in the original story for Profoto. "It is something you are." Like many other creatives, he says that he finds inspiration in the many thing that surround him, at any place or time–and when you least expect it. Knowing that he can have a high quality camera and a good off-camera light at hand when on the go at all times, prevents him from ever missing the opportunity to capture the perfect moments he comes across.
"Being in the moment, catching something you see right then and there is what photography is all about. I'm like a kid, something just pulls me in, I get a feeling and go with it to see where it takes me – even with prestige clients. That's why the Profoto C1 Plus is brilliant because of the portability and the quality of light. Professional or not, with this small light you can create something brilliant in a few seconds. It gives you the freedom to be creative and to have fun," Belluso told Profoto.
"Professional or not, with the C1 Plus you can create something brilliant in a few seconds."
When asked if having a camera and light with him at all times was exhausting, and if he can ever "tale a Sunday 'off'"
He replied, "No! Not until the day that I die! I'm constantly on the go but it's not exhausting, it's just who I am. I pick assignments because they are fun and based on what I think I can create. Regardless of how much I get paid. If I think I can create something better and have fun while doing it – that's when I choose an assignment. The two often come together."
Three things Andrea Belluso told Profoto that he never leaves home without:
His phone (i.e. camera) "The one I use the most," – which based on the photos and video produced from this shoot, we confirmed was an iPhone 11 Pro.
Sunglasses "Even when in Sweden, I never lose hope!"
The Profoto C1 Plus "It's light, it's small and it allows me to be in the moment."
The perfect combination for social events
Profoto said that when Belluso is out for lunch with his wife Amanda and brother-in-law Viktor, Belluso pulls out his phone and C1 Plus, and starts experimenting. The light has a release button which gives the user the flexibility to either use the button on the phone or on the light. Which is super convenience when you're trying to both hold the phone and light steady.
"We had such a good time at lunch, the whole environment was very inspiring: the restaurant Glashuset in Stockholm, the food they served, the drinks – it was a great moment – and I wanted to capture it. I knew there was a release button on the C1 Plus but I hadn't seen the benefit of it before. Once I started to play around and tried it, I found that by leaning my phone against a vase on the table I could be in the picture myself, pushing the button from the light – so easy! And so much fun!"
It even reduces the need for a clicker or remote shutter for your phone. Less is always better when on the go.
Get a cinematic touch, without the struggle
On their trip; when the food and drinks came in, Profoto said, "Belluso wanted to try the Profoto Clic accessories. Different Profoto Clic Gels and Profoto Clic Grids that are compatible with the C1 Plus, to see the effect they would have on the pictures."
Belluso said, "One of the most common photos on social media is a table-top photo of a dish and I was curious to see what effect the different gels would have on such photos. A blue tone gives a colder and evening type of feeling, while a yellow gives a warmer tone, etc. Gels create more drama, more of a cinematic effect which is cool and to me it adds something a bit more interesting to the photo than the usual table-top dish."
Why Belluso says he uses the Profoto C1 Plus privately:
Goodbye terribly lit selfies! Finally there's a chance to put decent light on you and your friends.
Crisp food pictures. Chance to give food pictures more drama, freshness & edge.
Total creative freedom–without the pro footprint. Since it's small, easy to handle and use, you have the chance to play, explore and have fun – again and again.
It's so small you can easily hide it
To hide a light in a picture can be very important when you want to really focus on something in particular, or if you want to create a striking visual effect. Whether it's a photo where you want to highlight someone's face, or really get the bubbles in a glass of champagne to sparkle, or have the roe on a dish pop.
"One benefit of the C1 Plus is that you can easily hide it in the picture! This is a huge advantage if you want to enhance something and make it look spectacular," said Belluso. "In the shoot from the restaurant I hid the light behind a vase or a candle and because it's so small it's unnoticeable to the viewer. There truly are some pretty unique functions to the C1 Plus!"
Pair that with an equally as powerful camera, that the iPhone 11 Pro is powered with, and you got yourself the perfect duo.
Visit Profoto.com, for the full original story written by Sofia Sigfridsson. All photos courtesy of Protofo and Andrea Belluso.
---
Get Yours Today Too–and Start Firing Tomorrow: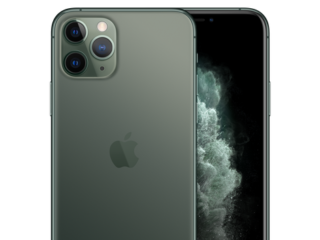 iPhone 11 Pro
64 GB in Winter Green
Buy Now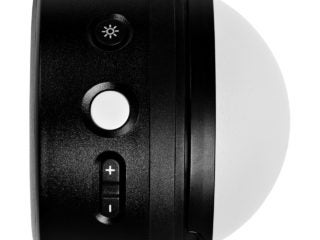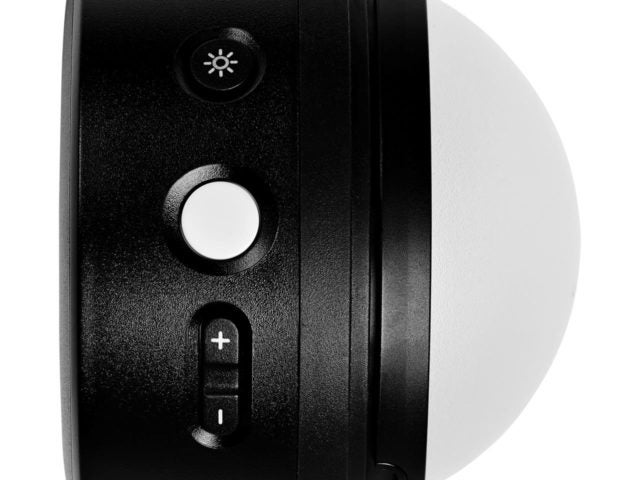 Profoto C1 Plus
Buy Now