Instagram is so much more than a platform to showcase your prized photographs, it has grown into a worldwide phenomenon and is the perfect place to increase your social media presence and get noticed.  It's not just for personal use either, businesses, musicians, influencers, fashionistas, chefs, hoteliers, restaurants and indeed every industry uses it to build their own brands, to generate leads and ultimately, to make money.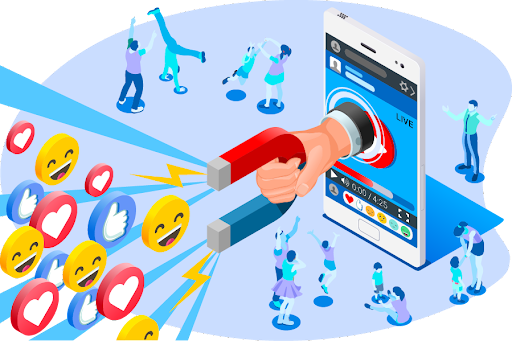 It's fun too – building up an Instagram profile is enjoyable, there's nothing better than seeing your Instagram followers grow and your posts get views and likes. However, it does take time to build up an Instagram profile, so you do need to be patient. Remember, the bigger your audience, the more opportunities you'll have to get noticed, sell your products or services, or perhaps even become a notable influencer.  Here's 1394TA's suggestions on how to do it well and for more strategies, just click on this link after you've read this piece: https://www.techtimes.com/articles/271978/20220217/8-top-strategies-for-social-media-success.htm.
Get Your Instagram Account Optimised
This means making sure your Instagram account is visually appealing with all the right information that relates to you, your business, or your brand.  You should see your Instagram profile page as your website page (even if you don't have one).  Keep it in line with your brand, with the same colours, livery, and imagery.  Think about what you put in your bio because people do read it and include a link to your website, if you have one, this helps people move from your Instagram account to your website therefore generating more leads.  Don't forget to keep your username as user-friendly as you can, don't make it over-complicated because it's less likely to stick in mind if it's unrecognisable.  Don't use numbers or characters other than letters and keep it the same as your other social media handles so you have cross-brand synergy.
Develop a Calendar of Content
Be strategic.  Of course, there will be times when you suddenly have something you want to say, perhaps you bought something and want to show it off, or you've redecorated and you're really proud of the result!  Maybe you got a new puppy, or you've just completed a marathon run, perhaps you've reached your weight goal?  Post away but do have a calendar of content.  This is especially useful for the days you don't have anything planned but you want to remain visible on Instagram, so you do need a regular stream of content.  Don't fall into the trap of over-posting either, you'll find that people switch off if all they see are your Instagram posts!  Do try and keep to a regular posting schedule, so two or three times a day, morning and afternoon or afternoon and evening and keep it consistent.  Play around with the times to see when you get the most engagement. Here is an useful page for you to create Instagtam Content Calendar
Schedule your Posts in Advance
Did you know that you can schedule your posts?  So, you don't have to worry about being in front of a screen at a certain time!  This is a great time-saving tool as it takes a little time once a week to schedule and you don't have to think about your posts again, except to interact with your audience once they start commenting (important to do, to keep up the conversation!).  Try Later.com or Google scheduling Instagram posts as there are lots of programmes available to help you do it yourself.  You can still post in-between too, if you have something important that's cropped up and you want to shout about it!
Work with Influencers
Do some research to find out who the biggest influencers are in your area of expertise, so if you're a dog groomer, which accounts of dog owners are the most notable or the pet shops near you?  Or perhaps you're a fitness expert – who has that beach body that could showcase your routines?  Get creative, offer these influencers freebies, or find out what they want to endorse your brand.  One mention could increase your followers, likers, and viewers to record heights!
Buy Your Instagram Likers, Followers and Viewers
One of the easiest, quickest, and most effective ways of increasing your Instagram profile's engagement is to invest in likes, followers, and views.  It's a well-kept secret that most influencers, businesses, and brands use the 1394TA packages to boost their profiles and with genuine Instagram followers who will genuinely like and view your posts, there's everything to gain.  It's affordable too and immediately sky-rockets your profile so it appears more widely than ever before.  
Post About Your Instagram Profile
Instagram isn't just limited to your Instagram page.  Make sure you have links to it on your website, on your email signature and on your other social media platforms.  This helps to raise your profile as most people who hop onto a website also use the link to social media accounts.  So don't be shy – think about your presence online and ensure your Instagram handle is on display.
Use Hashtags
Hashtags are really important for Instagram as they highlight trends that other Instagram users search for.  So, you do need to use them and understand them.  Add a few to your posts but make sure they're the type of hashtags that other people search for.  Find out more information on using hashtags for Instagram by clicking on this useful link.