In 2020, we use our phones for absolutely everything, and the camera is often one of the most important features. But how do you get the most out of your phone's camera? We've got you covered. Here are some of the most essential cell phone camera accessories to help you improve the quality of your photos and videos. Whether you want to stream video, take incredible photos for your Instagram, or just have great photos and videos to cherish, here's what you need to make it happen.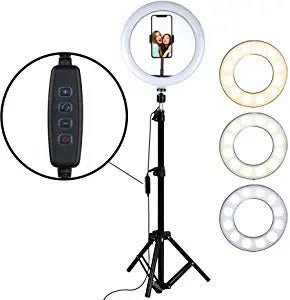 Aduro U-STREAM 10" Ring Light
You may have been watching some vlogs where their pictures are perfect, without knowing how they achieved such. That ring light that perfects images can be enjoyed from the U-STREAM Home Streaming Studio set. This comes with a ring light that is 10 inches in length; from which you will enjoy varieties of lighting options. There is also an adjustable tripod that will hold your phone in place while you shoot.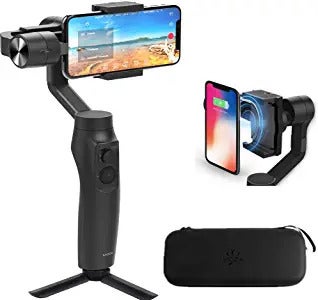 MOZA Mini-MI Wireless Charging Smartphone Gimbal
Designed with the wireless charging technology, you will not just capture the smoothest shots with this gimbal; you can also record juicy videos with it. Buttons are built into the device to help users focus, time lapse, and view photos, zoom, and perform slow motions and panorama shots hands free. You can achieve all these without touching your phone!
Freevision VILTA-M Pro 3-Axis Handheld Smartphone Stabilizer Gimbal
Are your hands shaking? That is not a problem any longer. With this gimbal, you can capture images of cinematic quality with stability, irrespective of the setting. There are various zoom and focus settings to give you more creative shots. Other modes you can enjoy from this are the 360-degree pan axis, hand-following, kaleidoscope, and the OV. This is best for outdoor shooting and the battery capacity is 17 hours, which you can extend with the wireless and USB charging systems.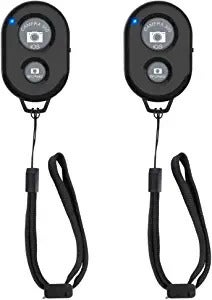 Bluetooth Camera Remote Shutter for Smartphones
One of the drawbacks of mobile phone photography and videography is that you have to hold your phone in your hand or press the record button, then step away from the camera. Not anymore. This Bluetooth Camera Remote Shutter allows you to snap photos and videos remotely from up to 30 feet away. It's perfect for vlogging and on-the-go content creation! It's also a great solution for selfies and group shots with friends!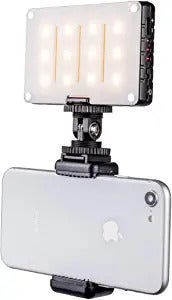 Pictar Smart LED Light
Do you understand that you can have a smooth looking skin on camera by taking shots with the right lighting?  This is a portable LED lighting lamp that you can use with your smartphone or camera. Attach this to the device, and the powerful light quality will improve the quality of the photos you take with the device.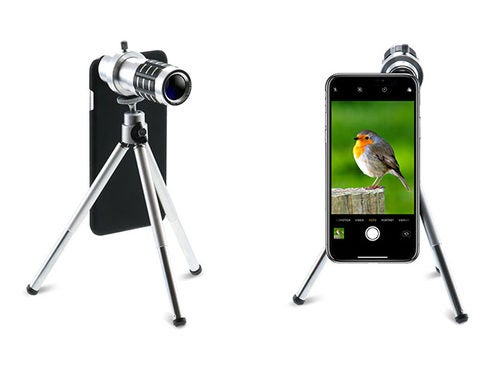 Sinji Smartphone Telephoto Kit
Are you looking to have action shots or very detailed pictures? You can achieve whichever one you want with this kit. All you need to do is attach this on your smartphone, twist the manual focus ring grip and you can take the best pictures. You will discover that the native zoom in your smartphone's camera is just a scratch on this.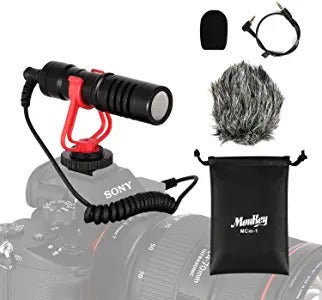 Moukey MCM-1 DSLR Camera Micrhophone for Phone
Unfortunately, the microphone in our phones isn't always the best quality. If you're a professional content creator or influencer, your audio quality can make a major difference in how fans perceive you. For just over $20, you can improve your cell phone's audio significantly. This incredible, compact microphone can plug into your smartphone jack and instantly upgrade the audio for your next video project.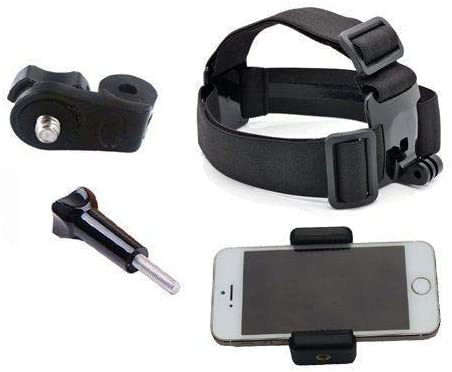 Cell Phone Selfie Head Mount Strap
Sports enthusiasts and other content creators everywhere are creating incredible videos with head-mounted GoPro cameras. What if you could produce similar content with your cell phone? You can! This cell phone selfie head mount strap is one of the best cell phone camera accessories for action content. Simply clamp your phone into the device, strap it on your head, and roll film!
Movii 360° Rotating Selfie Stick
To achieve creative footages, you do not need videography. This stick will give you the opportunity to achieve studio grade images by yourself. It can rotate infinitely, has a face tracking feature, real time target tracking, AI composition and many other features. Its inbuilt battery can give you up to 50 hours of function with a single charge.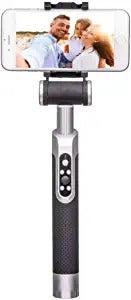 Pictar Smart Selfie Stick
This selfie stick is the smart type. It is an ultra-advanced selfie stick, and the handle comes with a six-button control panel that delivers numerous functions no matter how long the stick is extended. With the controls, you can zoom in, snap a shot, tilt the phone and do many other things.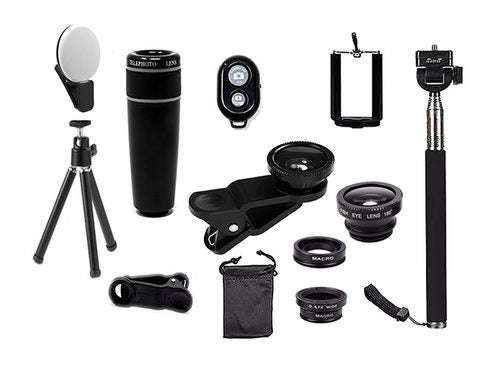 11-in-1 Smartphone Photography Accessory Bundle
Everything you will ever need to achieve stunning photos is packed into this kit. They include the lenses, a tripod, and others. It also comes with a remote for distant picture taking, and a selfie light with which you can take perfect photos at night.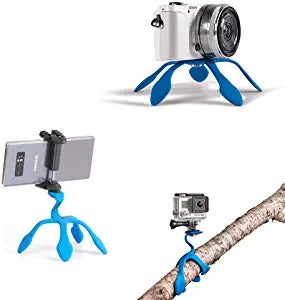 Splat 3N1 Flexible Tripod
Whether your shoot is happening outside or inside your home, you can use this flexible tripod to achieve great results. The modular legs are designed to be very durable and hugely flexible, so that you can shape them as you wish, they will fit in on any surface.
Pictar Pro: Pro Smartphone Camera Grip
Lack of adequate controls on our phones limits what we can do with our phone cameras. With the Pictar Pro, your phone is transformed into a DSLR. It gives your phone a zoom switch, large metal buttons, a viewfinder, and a smart metal grip.
Microfiber Cleaning Cloth
Sure, a microfiber cleaning cloth might not be the most high-tech gadget, but it's definitely one of the most essential cell phone camera accessories. To get the best quality photos and videos, you need to ensure your lens is clean and scratch-free. Microfiber cloths are soft enough to clean your lenses without scratching them, and they're very affordable. You just have to remember to do the cleaning!
Olloclip Multi-Device Clip 3-in-1 Lens Kit
A clip-on lens is one of the best mobile phone gadgets. How about a clip-on camera accessory with three lenses in one? That's just what you get with the Olloclip Multi-Device Clip 3-in-1 Lens Kit! This kit includes a fisheye lens, super wide angle lens, and macro lens, instantly improving your photo quality while opening up new opportunities to explore your creativity. It's quick and easy to clip your favorite lens onto your phone with this unique accessory!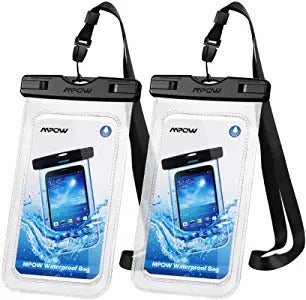 Mpow Universal Waterproof Case
Typically cell phones and water don't mix. So, what are you supposed to do if you want to get photos of your fishing adventures, watersports or even under water? Don't break out that expensive waterproof camera just yet. Try using a waterproof case to keep your phone protected. This case features a thin transparent material that allows you to still operate your phone and use the camera even under water!
Final Thoughts
With this list of the best cell phone camera accessories, you should have everything you need to produce next-level photo and video content. Let us know what works best for you and if you have any other smartphone photography gadgets you want to share!