A Gift For Mom That Gives A Lifetime Of Memories
Moms put the magic in life. Whether it's your grandmother, wife, sister, or the woman who brought you into this world, all moms deserve to feel the love on Mother's Day. Give her a gift that's as inspiring and thoughtful as you are. We've curated a list of the finest gifts that today's moms will love. 
Isdin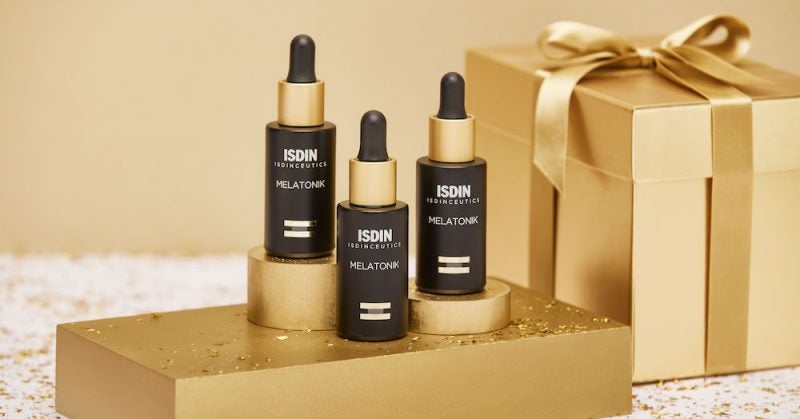 When you think science, skincare might not be the first thing that comes to mind. But we bet it is for Mom. Even if her collection of creams and serums rivals your home bar assortment, you'll be sure to impress her with your pick of dermatologist-favorite Mediterranean skincare brand ISDIN.
Enter Isdinceutics Melatonik®. This bestselling formula features melatonin, bakuchiol, and vitamin C to boost natural antioxidant defenses and restore vitality (she wants that, we promise). As a lightweight serum-in-oil, Melatonik® works hard to nourish, brighten, and help repair skin overnight.
We know Mom is always at her best in your eyes. Make sure she feels just as flawless with Melatonik® skin recovery serum.
Buy now
Pranamat
Pranamat ECO is the ever-trending acupressure massage set that your loved-one can use in the comfort of your own home. A single twenty minute massage on this spikey sensation has nine proven benefits.  With thousands of 5***** reviews and two million customers, this is our top wellness pick. Health gurus love Pranamat ECO massage for stress relief, blocking back pain, releasing anxiety, improving mood and motivation and inducing healthy, restful sleep.
Very limited offer: get 10% off your order PLUS a full-sized limited edition Pranamat ECO Moon Pillow for targeted neck massage! Use the code BESTGIFT at pranamat.com today!
Buy now
ChefSofi's Cheese Cutting Board Set!
Present your holiday appetizers, snacks and precious cheese collection with ChefSofi's Cheese Cutting Board Set! Our wooden cheese cutting board set lets you organize and flaunt your high-quality cheeses such as brie, blue cheese, cheddar, gouda, goat, and mozzarella cheese. To make things easier for you and your guests, we included a set of 4 ceramic bowls and knives. You can now place more appetizers such as nuts, dried fruits, olives and other complimentary snacks to go along with your soft and hard cheeses.
The knives feature premium stainless-steel blades so you can seamlessly cut and slice any cheese without ruining its original shape. The ergonomically designed wooden handles allow a comfortable grip while using. The cutting board's stylish and fancy build will definitely impress your guests and family. Everything is better with cheese—especially if your attendees are having the best time while making their own cheesy appetizers. ORIGINAL GERMAN DESIGN – Our acacia wood cheese board set is designed and quality-checked in Germany. This COMPLETE set includes 4 bowls and 4 knives to hold and slice all kinds of cheese types and charcuterie.  Your holiday parties won't be the same without it.
Buy now
Eco-friendly, Chic Riona Tote
Help Mom fuse functionality and elegance with the striking Serena tote bag by Riona, a 100% PETA-approved vegan brand made with recycled materials. It has all the space she needs for her daily errands or work day – in an ultra-stylish look. Vegan leather quality and gold accents make this handbag a beautiful addition to any outfit. What's more, it comes with an additional compartment and extra strap, so she can turn it into a crossbody bag. The main compartment with two slip pockets can accommodate a 16-inch laptop, while an interior zipper RFID pocket safeguards personal data, cards and keys. Available in cognac and black.
$89.99 at Bentley stores nationally and at Riona.com
Buy now
Dyson Airwrap ™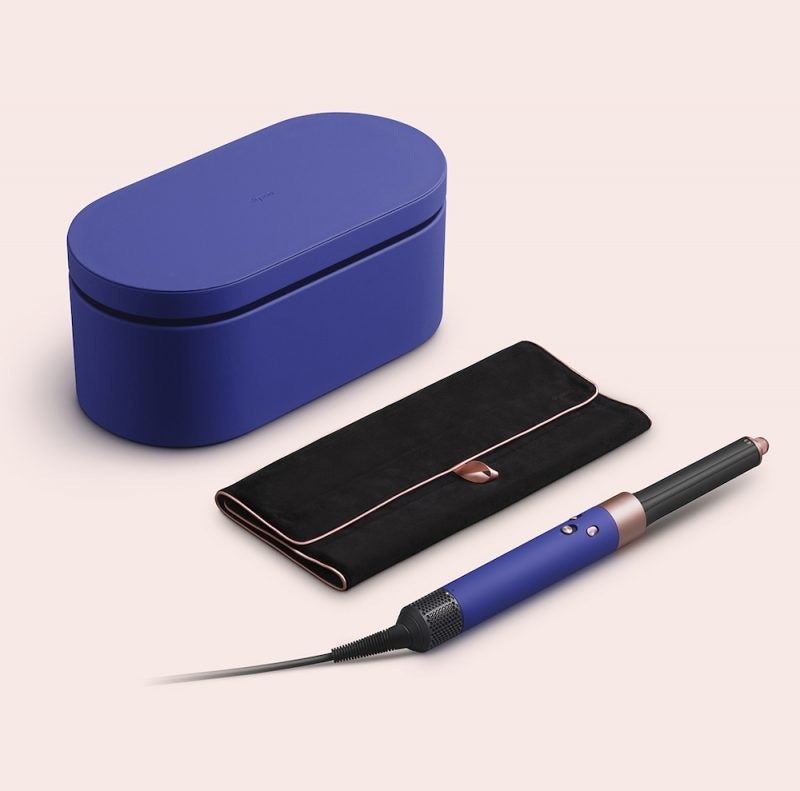 This Mother's Day, wow mom with the Dyson Airwrap™ multi-styler Complete Long in a limited edition Vinca Blue and Rosé. This innovative hair tool is the ultimate game-changer in the world of hair styling. Whether your mom is a fan of luxurious curls or nostalgic 90s blowouts, the Dyson Airwrap™ has got her covered. With its striking colour scheme and innovative technology, this luxurious hair tool uses intelligent heat control and powerful airflow to create a range of styles without causing heat damage. After all, mom deserves nothing but the best, and with this innovative tool, she'll be able to achieve the perfect look every time without damaging her hair.
For a limited time only at Dyson, receive a complimentary Paddle brush in Rosé worth $54.99 included at checkout.
Buy now
Mavi Jeans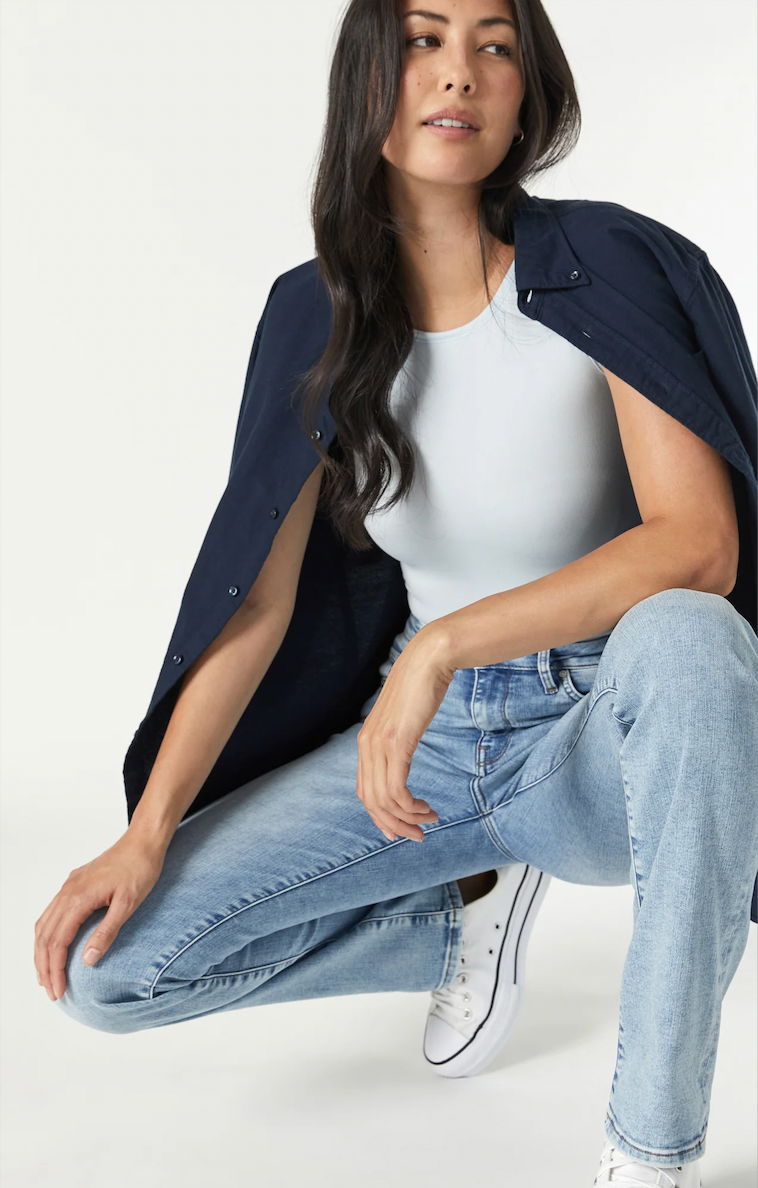 Looking for a great Mother's Day gift for the stylish mom in your life? The Mavi Kendra Straight Leg Jeans in Light Used Feather Blue are the perfect choice. These jeans feature a flattering high-rise fit and a classic straight-leg silhouette, making them both comfortable and stylish. The light wash and feather blue hue give them a chic, on-trend look that any mom would love to wear. Made from high-quality denim, these jeans are designed to last and will quickly become a staple in her wardrobe. Give the gift of style this Mother's Day with the Mavi Kendra Straight Leg jeans.
Buy now
Mave & Chez Audrey Slippers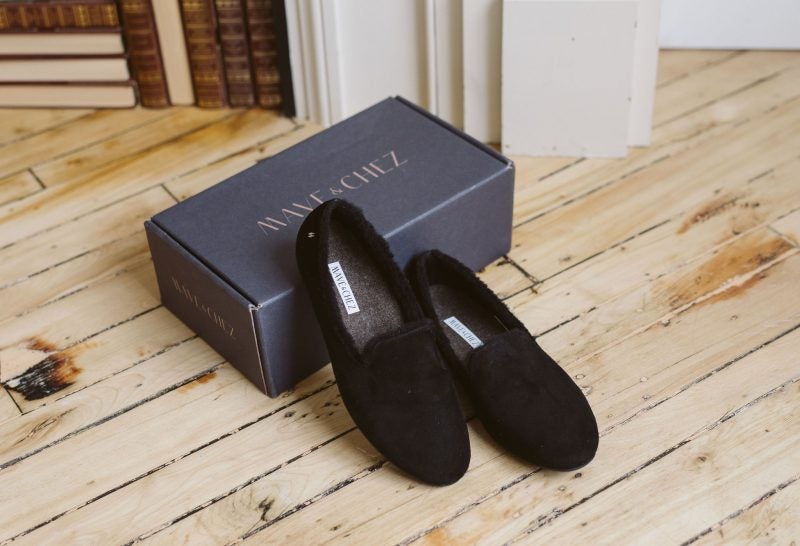 Give your mom the gift of comfort and style this Mother's Day with the Audrey slipper from Mave & Chez. These slippers are named after the iconic Audrey Hepburn and are carefully crafted with top-notch materials and attention to detail to offer unbeatable comfort and support. The classic loafer style gets a modern update, making it a great choice for any mom who loves fashion. But what really sets these slippers apart is their 100% genuine shearling-lined interior, which provides extra warmth and coziness. Whether your mom likes to lounge around the house or run errands in style, the Audrey slipper is sure to be a hit. Treat her to a gift that combines luxury and comfort with the Audrey slipper from Mave & Chez.
Buy now
Ulike AIR3
Looking for the perfect Mother's Day gift that will keep on giving? Look no further than the Ulike AIR3! Say goodbye to expensive salon treatments and time-consuming shaving, and hello to at-home hair removal with the very latest in IPL technology. This powerful device delivers fast and effective treatment designed to stop hair growth and reveal beautiful skin, free from dark shadows and stubble. With an energy output of up to 21J, it's one of the most powerful IPL devices on the market, and can complete a full body treatment in as little as 30 minutes using the spot and auto-glide methods. Featuring Sapphire Contact Cooling Technology, it provides truly painless, quick, safe, and effective permanent hair removal at home. After just three weeks of treatment, users will start to see a 93.29% decrease in hair density, 88.7% decrease in average hair length, and 63.64% reduction in hair count! Give Mom the gift of smooth, beautiful skin with the Ulike AIR3.
Buy now
On-Running Performance Tights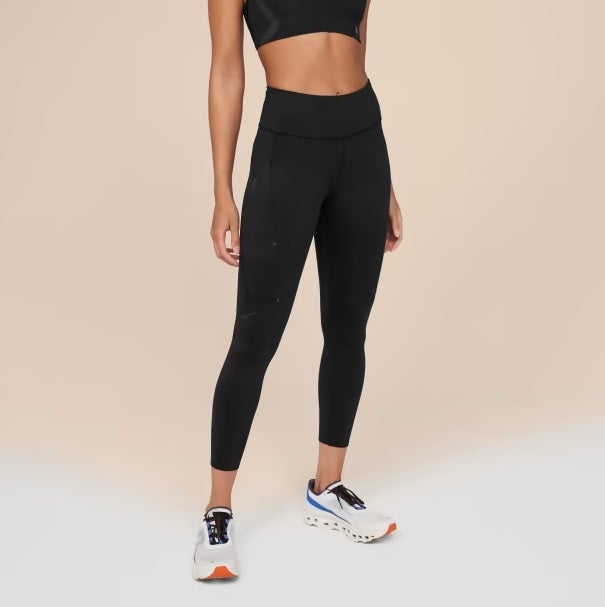 Looking for a Mother's Day gift for an active or comfort-loving mom? The Performance Tights 7/8 by On Running could be just what you need. These leggings are not only stylish, but also breathable and have compression technology that can help improve endurance. The hidden pocket and moisture-wicking fabric make them both practical and comfortable. Plus, they're available in a sleek black color, perfect for any workout. Give the gift of fashion and function with the Performance Tights 7/8 by On Running!
Act + Acre Detangling Brush and Detangling Comb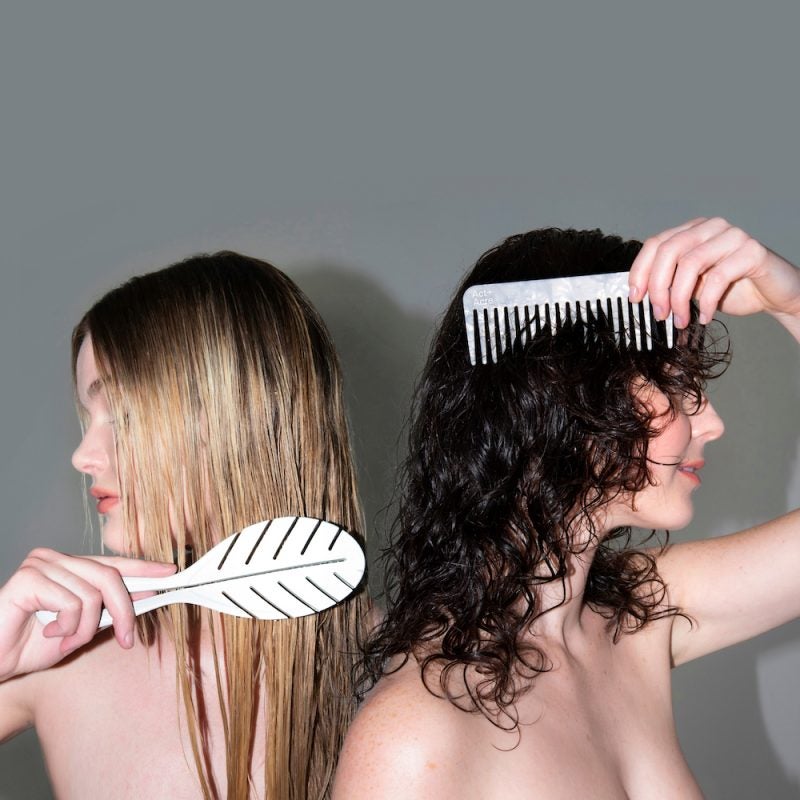 This Mother's Day, give the gift of healthy, luscious locks with the Act+Acre Detangling Brush and Detangling Comb. Perfect for all hair types, these tools are designed to gently detangle hair without causing breakage or frizz.
The Detangling Comb features a wide-toothed design with a shorter first tooth for easy parting and improved blood flow to the scalp. Use it in the shower with your favorite conditioner for maximum detangling and scalp massage benefits.
The Detangling Brush, on the other hand, boasts double-length bristles that work through tangles with ease, making it perfect for both wet and dry hair. Use it to distribute natural oils from your scalp and create instant volume at the root with a blow dryer.
Shop Comb
Shop Brush
Fjällräven Waterproof Jacket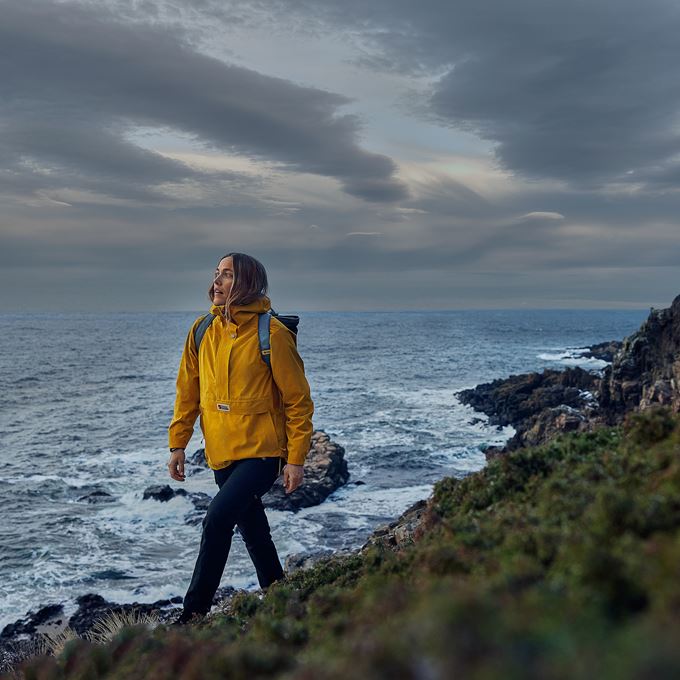 The Vardag Hydratic Anorak from Fjallraven is the perfect gift for any adventurous and stylish mom this Mother's Day. This durable and waterproof shell jacket is made from the brand's innovative Hydratic material to keep your mom dry and comfortable during any outdoor activity. The anorak style and adjustable hood provide extra protection from the elements, while the spacious front pocket allows her to keep essentials within easy reach. With its sleek and timeless design, the Vardag Hydratic Anorak is sure to become a favorite in her outdoor wardrobe. Give your mom the gift of functionality and fashion with this must-have jacket.
Buy now
Rona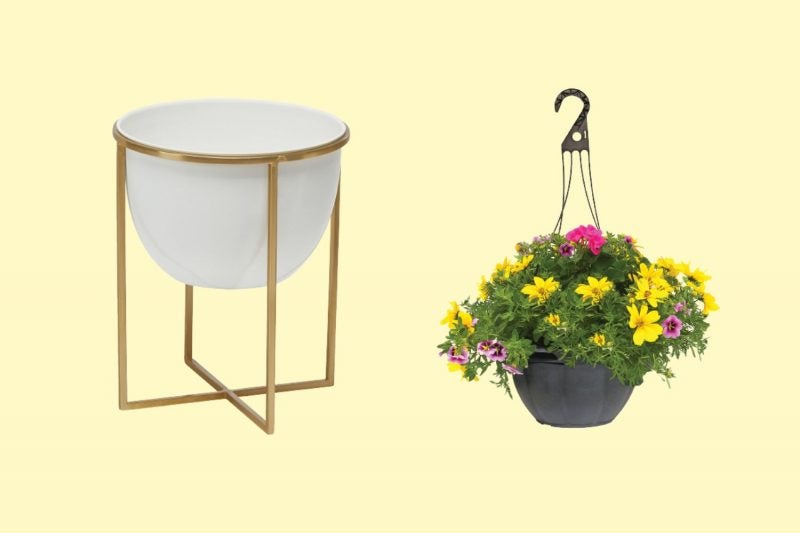 Flowers are one of the most popular gifts for Mother's Day and what better way to show Mom your appreciation than with a hanging basket of annual flowers from leading home improvement retailer RONA. She will appreciate their beautiful infusion of colour – available in an assortment of shades, varieties and sizes – with no digging required! Or, take your gift to the next level and add interest and elegance to Mom's garden by bundling the flowers with a striking planter. This handcrafted planter from Allen + Roth, complete with a gold stand crafted of mild steel, is durable, rust-resistant, lightweight and easy to handle. 
Flowers: $24.99 for a 13-inch basket at RONA garden centres.
Planter: $69.99 at RONA stores or online.
Buy now
Yves Rocher Gift Set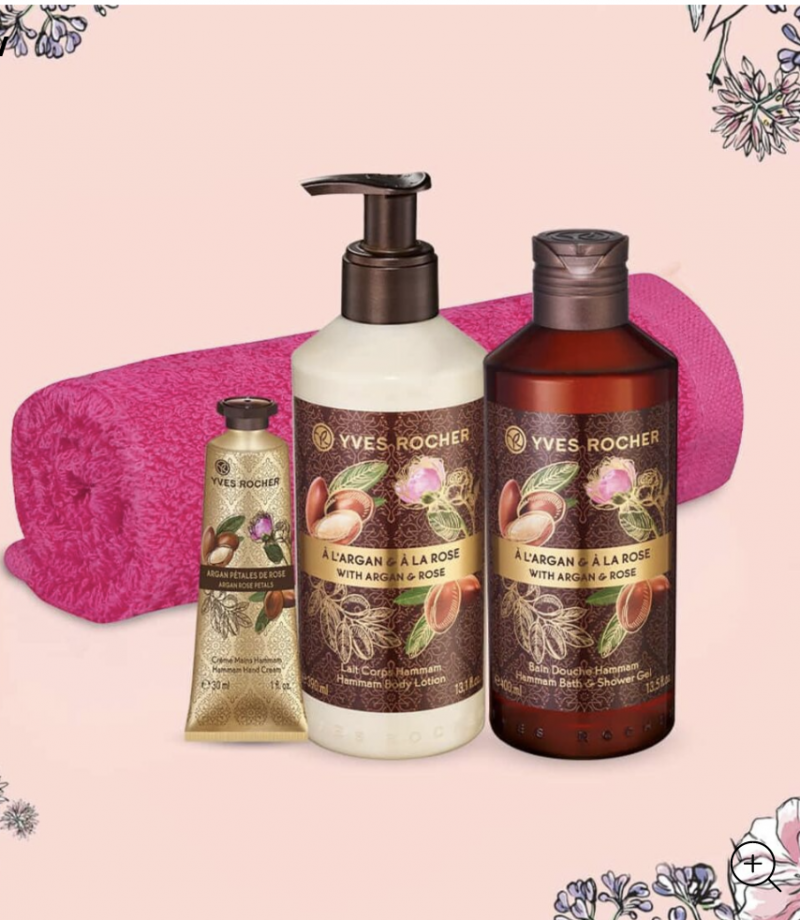 Give your mom the gift of a spa-like beauty routine with the Hammam Argan Rose Trio from Yves Rocher this Mother's Day. This set contains three exceptional products that are carefully crafted using two of Morocco's most renowned organic ingredients – Argan and Rose. The set includes a Bath and Shower Gel, a Body Lotion, and a Hand Cream, each formulated to deliver an exceptional beauty experience.
As a bonus, this set also comes with a free exfoliating glove, ensuring an even more indulgent bath and shower experience.
Buy now
LIVØM Slip Dress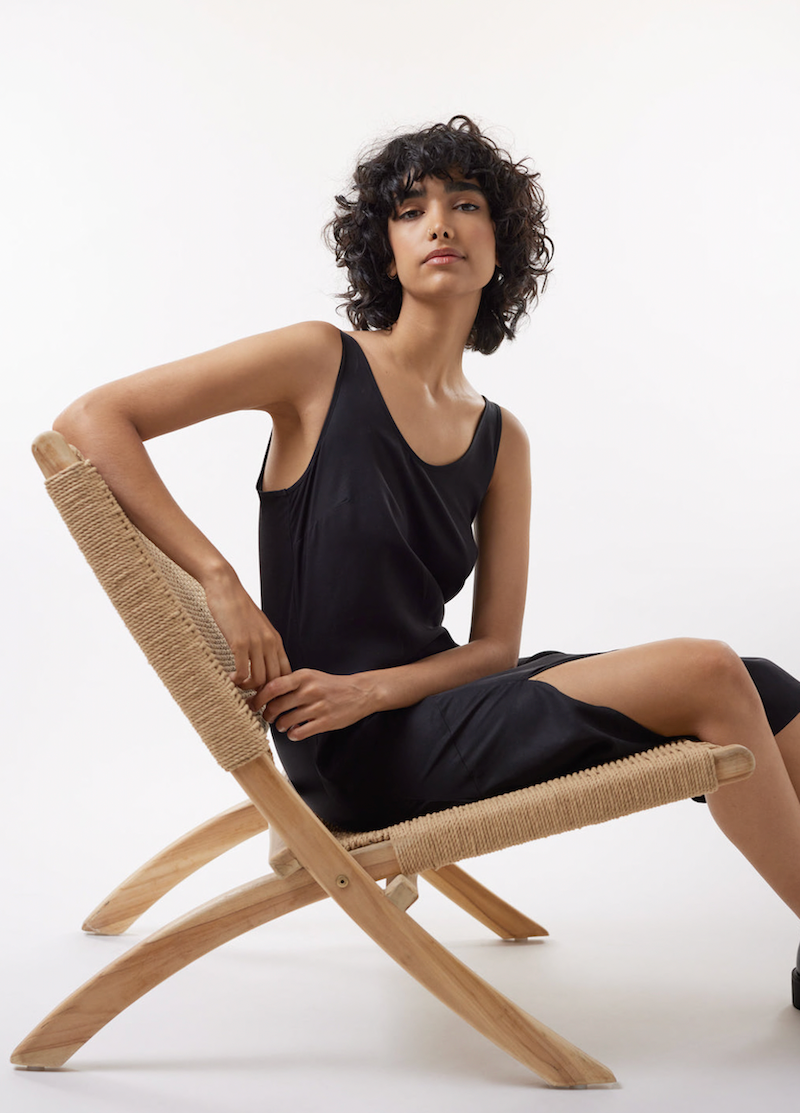 For the chic mom who loves minimalist and effortless style, the Lyocell Slip Dress from Livom is the perfect Mother's Day gift. Made with 100% Lyocell fabric, this dress is not only soft and comfortable but also eco-friendly and sustainable. The dress features a relaxed fit and a simple yet elegant design that can be dressed up or down for any occasion. In addition, the fabric is breathable and moisture-wicking, making it ideal for the warmer months, and the adjustable straps make for a comfortable and customizable fit. Available in a variety of colours, the Lyocell Slip Dress is a versatile and stylish addition to any mom's wardrobe. Whether your mom is dressing up for a night out or just running errands around town, this dress is sure to keep her feeling chic and comfortable all day long.
Buy now
AWAY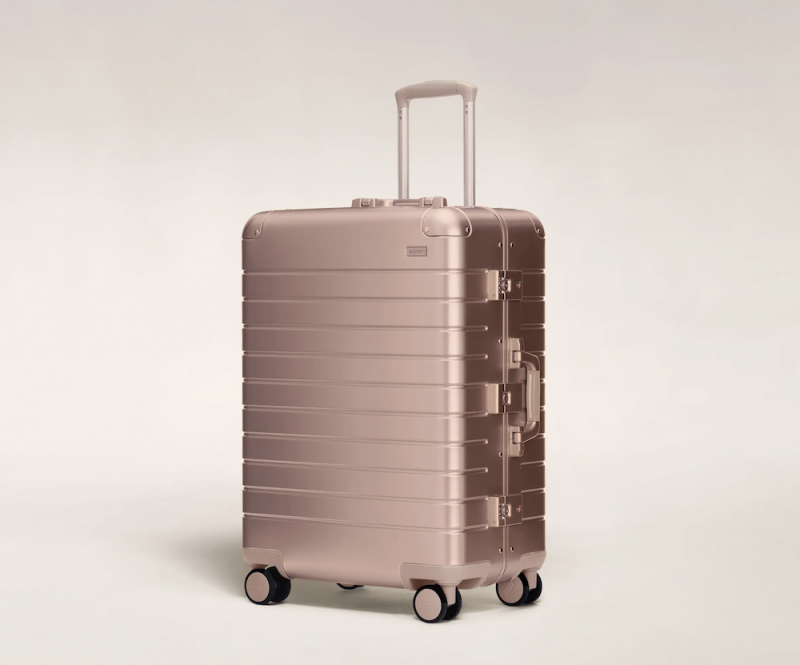 For the jet-setting mom who is always on the go, the AWAY Medium: Aluminium Edition suitcase in rose gold is the ultimate Mother's Day gift. This sleek and stylish suitcase is not only visually stunning but also incredibly durable with its hard aluminium shell that can withstand the wear and tear of travel. The suitcase is also designed for easy manoeuvring with its 360-degree spinner wheels, making it perfect for navigating busy airports and crowded city streets. Inside, the suitcase features a compression system to keep all of Mom's belongings organized and secure, while the removable laundry bag and TSA-approved combination lock add an extra layer of convenience and security. Whether your mom is travelling for business or pleasure, the Medium: Aluminium Edition by AWAY is the perfect gift to keep her looking stylish and feeling prepared on all of her adventures.
Buy now
Apple Watch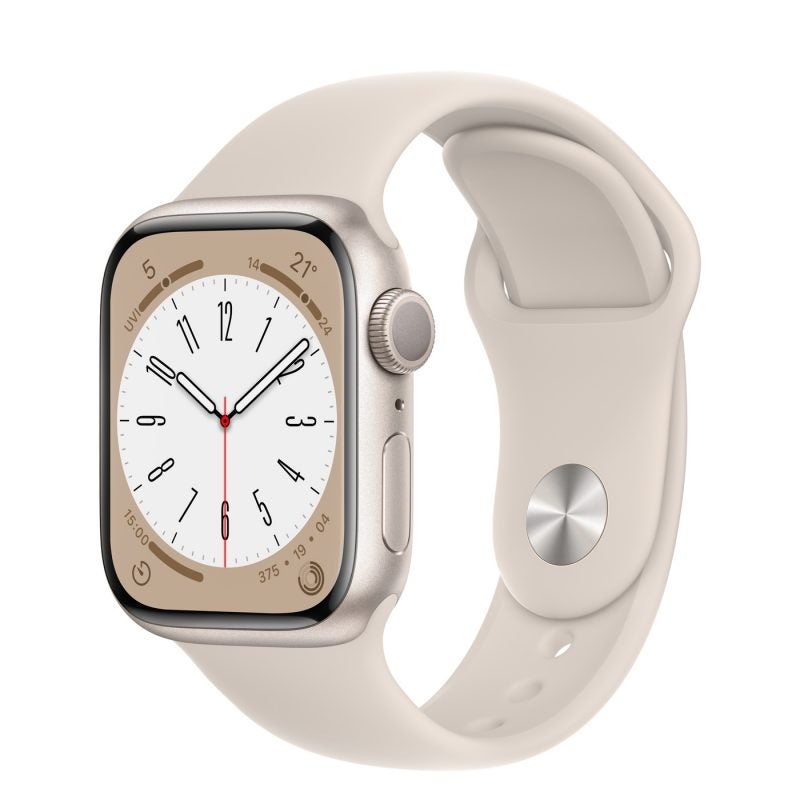 The sleek and stylish 41mm Starlight Aluminium Apple watch is the perfect accessory for any mom on the go. With its intuitive features, including GPS, fitness tracking, and heart rate monitoring, the Apple Watch can help your mom stay on top of her health and fitness goals. And with access to thousands of apps and notifications right on her wrist, she can stay connected and organized all day long. Whether your mom is a tech enthusiast or simply needs a little extra help staying on top of her busy life, the Apple Watch is a gift she will love and appreciate every day.
Buy now
Mejuri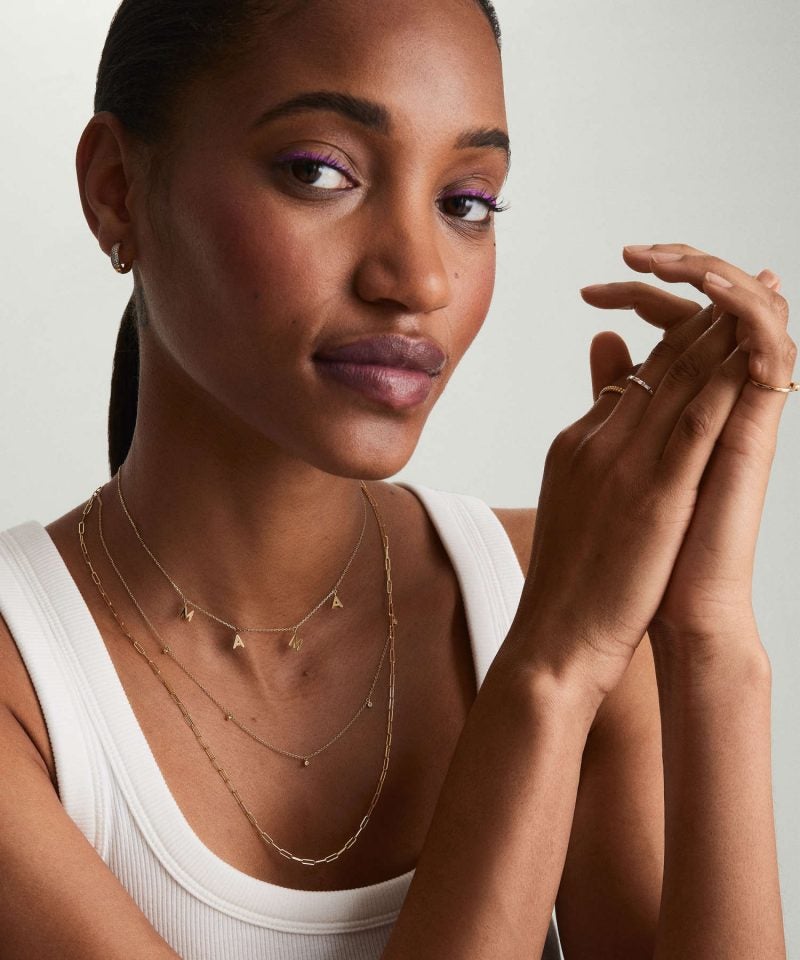 Crafted from 14k solid gold, this necklace features the word "mama" written in cursive script. It's delicate, lightweight, and adjustable, making it a versatile piece that can be worn on its own or layered with other necklaces. The Mejuri Mama Letter Necklace is a thoughtful and heartfelt gift that any mother would cherish for years to come, making it a perfect choice for Mother's Day.
Buy now
Béis Weekender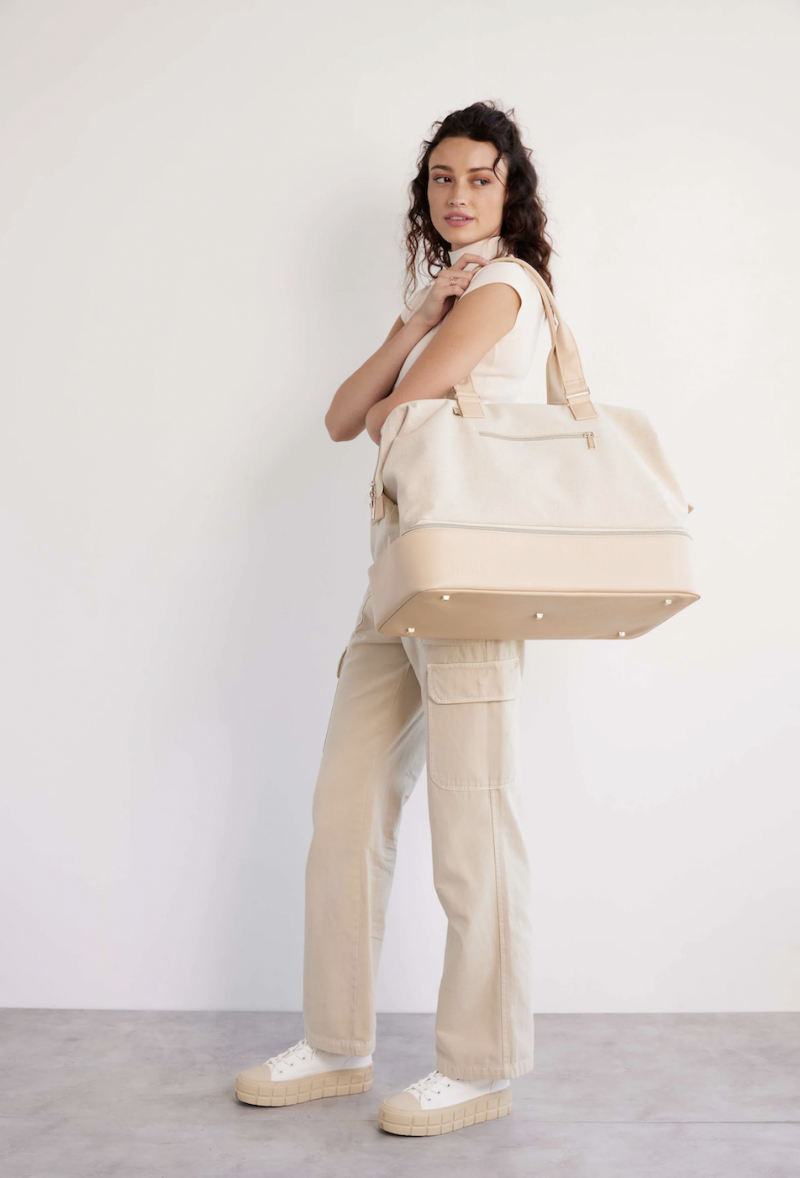 This chic and versatile bag is the perfect accessory for the stylish and sophisticated mom on the go. Whether she's jet-setting off to a weekend getaway or just running errands around town, this bag will keep her essentials organized and easily accessible. With its roomy interior, multiple pockets, and stylish design, the Beis Weekender is both practical and fashionable. Crafted from high-quality materials and finished with elegant gold hardware, this bag is sure to impress. Give your mom the gift of style and functionality with the Beis Weekender Bag this Mother's Day.
Buy now
Overose Croissant Candle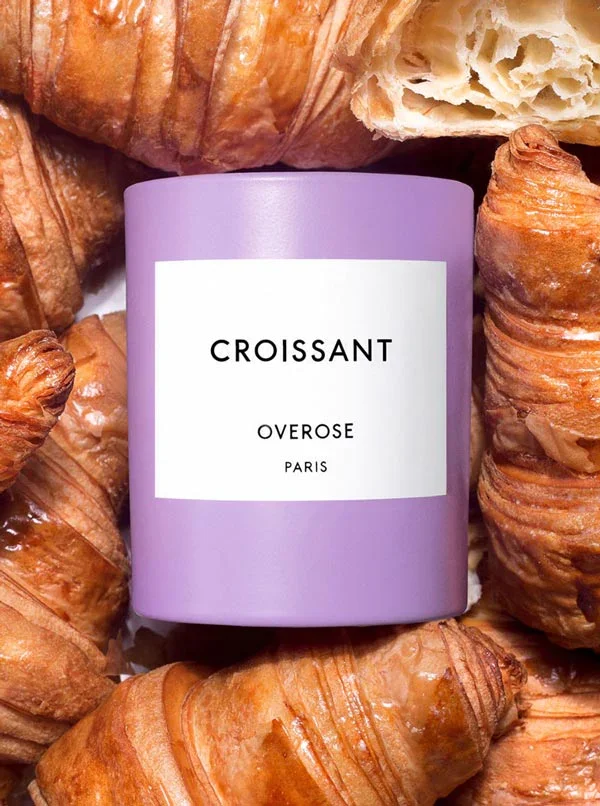 This Mother's Day, gift mom the lovely ambiance of Paris captured by the luxurious Overose Croissant candle. What makes the perfect croissant? A gorgeous, golden, crispy puff pastry that tastes just as good as it looks. The luxurious candle has the rich perfume of hot, fresh croissants emanating from the bakery on the corner of the narrow street next to the Seine — no plane ticket needed.
Buy now
JVN Complete Blowout Styling Milk
A clean, vegan, lightweight, heat-activated styling cream that adds smoothness, style memory, and protection against heat and humidity. Protects hair up to 450 degrees. Includes hemisqualane which is superior to silicone, it improves hair health and strength quickly and over time. Ionic Peptides help protect hair strands and cuticles from damage while cassia bark style polymer provides hold, style memory and humidity control.
Buy now