Looking to gift a Tech Savvy individual the best in Holiday Tech?
The team at Swagger Magazine has you covered. Our editors at Swagger have narrowed down the best in tech for 2020 that will have everyone on your nice list covered.
SMALL PHONES ARE MAKING A COMEBACK THIS HOLIDAY SEASON

Backed by the NBA's MVP Stephen Curry, Palm is this year's hottest gift, for anyone in your family, or for yourself, because, let's face it, we all deserve a little something special this year. Palm believes in the power of connection and this holiday season, it's more important than ever to be connected and present for each other. Palm is a sleek and affordable smartphone that's smaller than a credit card but comes packed with all the features you love to keep you connected but not consumed.
Looking for a gift for someone who likes to stay fit and on-the-go?  Palm fits inside any pocket with ease, so you can say goodbye to being weighed down on a run, hike or bike ride. And now with numerous ways to keep you fully charged, Palm can also serve as a bike computer for the cyclist in your life, who's looking for an alternative to a smartwatch.
Palm is equipped with all your smartphone essentials including two cameras, Bluetooth, WiFi, and access to the entire Google Play App Store, providing access to your favorite music, fitness and ride-share apps. Join our #PalmCrew today!
Lume Cube
If you're in the market for a WFH game-changer, look no further than Lume Cube's Broadcast Lighting Kit. Inclusive of the powerful Lume Cube Panel GO, a monitor mount, and the telescoping desktop tripod with a 360º rotating ball head, you're guaranteed to find your best angle. The kit also ensures professional-quality lighting as you stream, conference, or create, making it the perfect gift for the professional photographer, budding social media star, or far-away family member in your life. Compatible with laptop and desktop setups, the Broadcast Lighting Kit is the ultimate video conferencing must-have.
Available for $129.95 at www.lumecube.com and via Amazon.
AUKEY 12-in-1 USB-C hub
The holidays are fast approaching and for the difficult to buy for tech savvy lover on our list, the AUKEY 12-in-1 USB-C hub is a great gift idea.
Aukey offers its newest hub that looks and feels like a premium product. The whole thing plugs into your PC, laptop, Mac or iPad via a USB-C connector, and it's an unpowered hub, which makes it relatively portable since there's no AC adapter to carry around.
The AUKEY 12-in-1 USB-C hub provides the ability to use on other devices and other functions, making it a fantastic choice for the tech savvy individual on your shopping list looking to get more out of their technology with sleek style.
Some of it's great features are:
1 Gigabit Ethernet port
2 HDMI ports: 4K 30Hz
1 VGA port: 1080P@60Hz
2 USB 3.1 Gen 1 (USB 3.0) ports
2 USB 2.0 ports
1 USB-C data port
1 USB Power Delivery charging port
SD & microSD card slots
-Super-versatile
-100W Power Delivery Pass-through charging
-Up to 5 Gbps data transfer speed
-Need to utilize an additional monitor?
The VGA port included with this hub supports 1080p at 60Hz, while the HDMI port supports 4K at 30Hz. These options make it very easy to use your extra monitors with your laptop. Using these additional ports on your hub, you can connect up to three extra displays for your Windows workstation.
-Unibody aluminum alloy ionized finish makes the product more durable, but also helps it shed heat. Priced at $69.99.
Orcam Read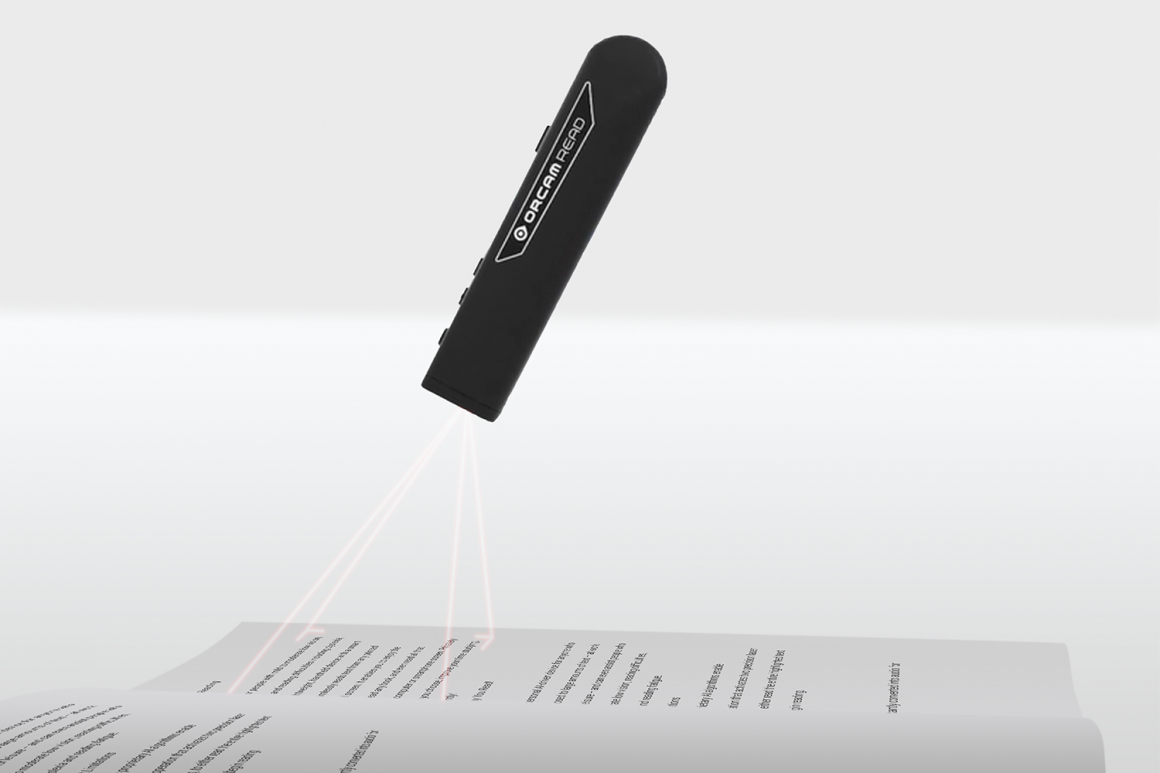 Imagine reading being as easy as pushing a button. That all you need to do is point at a book, computer screen, or any surface and a smart device reads every word of text to you. OrCam Read is the life-changing realization of an intuitive, fast-operating handheld digital reader that utilizes highly advanced computer vision AI algorithms to power an original, breakthrough text-to-speech reading engine.
OrCam Read empowers people who have reading challenges with seamless audio text playback.
This first-of-its-kind handheld device reads text aloud from any printed surface (newspapers, books, product labels) or digital screen (computers, smartphones) – in real time. Ultra-techy, yet sleek and easy to use, it is the perfect gift for anyone who desires to read but struggles with the process. Whether a student challenged by dyslexia, an octogenarian who experiences reading fatigue, or a paralegal faced with a towering pile of reports to review, OrCam Read is the solution.
Truly in a class of its own, OrCam Read is pen-sized, wireless, lightweight, and uses an intuitive point-and-click operation. Activated by two precision laser guidance options, it's the first and only personal AI reader that captures a full page or screen. High-intensity LEDs automatically illuminate to make reading possible in virtually any environment.
OrCam Read's patented text-to-speech reading engine incorporates newly-developed natural language processing (NLP) "Smart Reading"– an AI-driven, interactive feature that enables the user to read only text of interest via voice commands such as "read [newspaper] headlines", "read phone numbers", or "find" a specific word. This makes it especially useful for researchers as well.
The device is available in multiple languages. All operation is processed offline, resulting in real time audio communication of text from any surface, while ensuring data privacy.
"For a special discount for Swagger readers, call us now and get 10% off!!! – 1-800-713-3741 or go to our website at OrCam.com"
Buy now
Introducing the Vado SL-It's You, Only Faster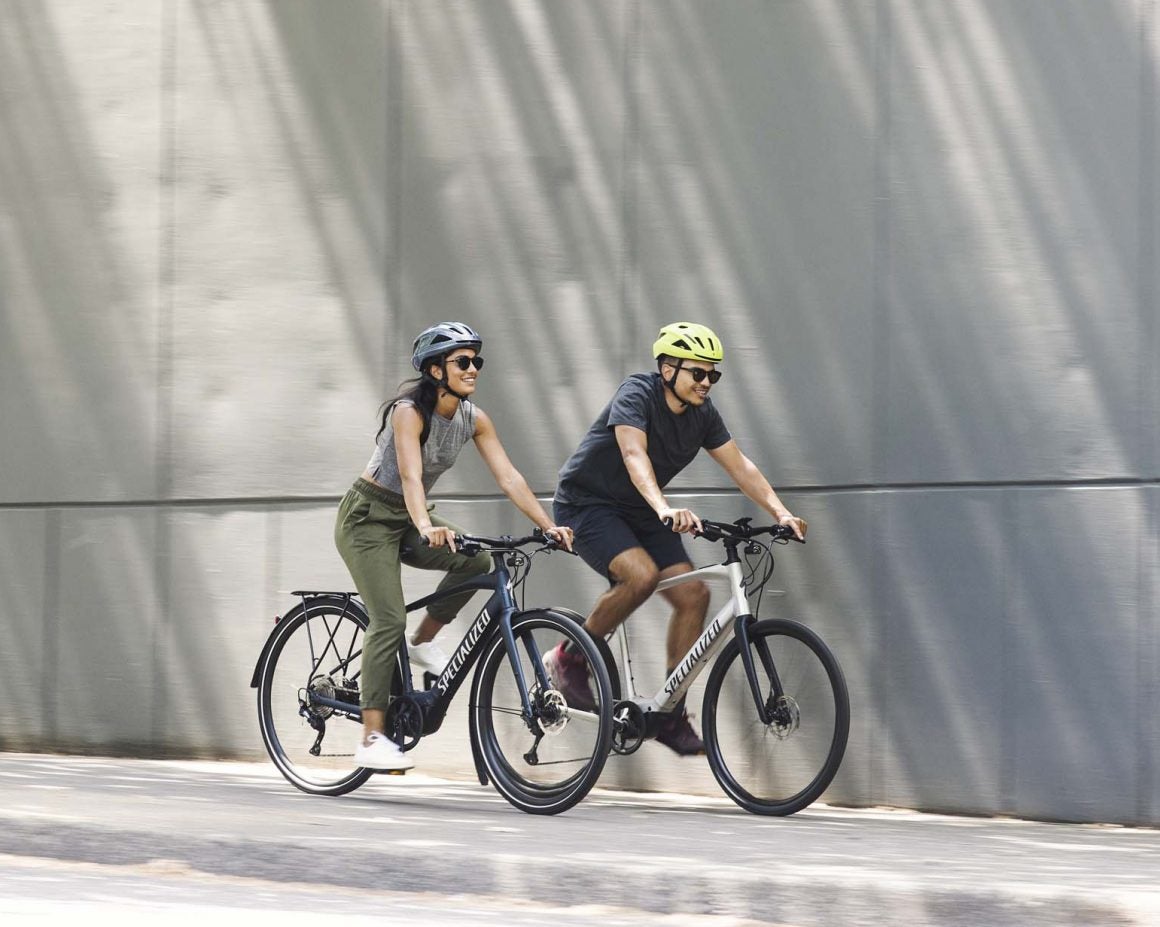 There's no other e-bike out there with ride quality, range, and power like this, at a weight that's light enough to carry. Pedal, then go—over hills, past traffic. Cruise to 28 mph, for up to 80 miles. And at 40% lighter than the average e-bike, it's built to bring with you: up the stairs, down the hall, on the train, to the office, and everywhere you go. So Light You'll Forget It's Electric
SL stands for Super Light. That's right, Vado SL is up to 40% lighter than the average e-Bike. We've taken the same Specialized SL 1.1 system developed in-house to meet the needs of the world's most discerning road and mountain riders with the Turbo Creo SL performance road bike and Turbo Levo SL trail bike and brought an entirely new and more maneuverable experience to the Vado family of recreation and commute-focused e-bikes.
Best for your daily commute, quick errands, and getting around town. Bright, built-in lights at the front and back mean you'll see and be seen, while our DRYTECH fenders keep water off you. A standard rear rack is also ready for your bags and panniers. This is your go-to for local transportation.
The Vado SL is unlike any other e-bike out there. 
EZVIZ C3X Dual-Lens Al Color Night Vision Camera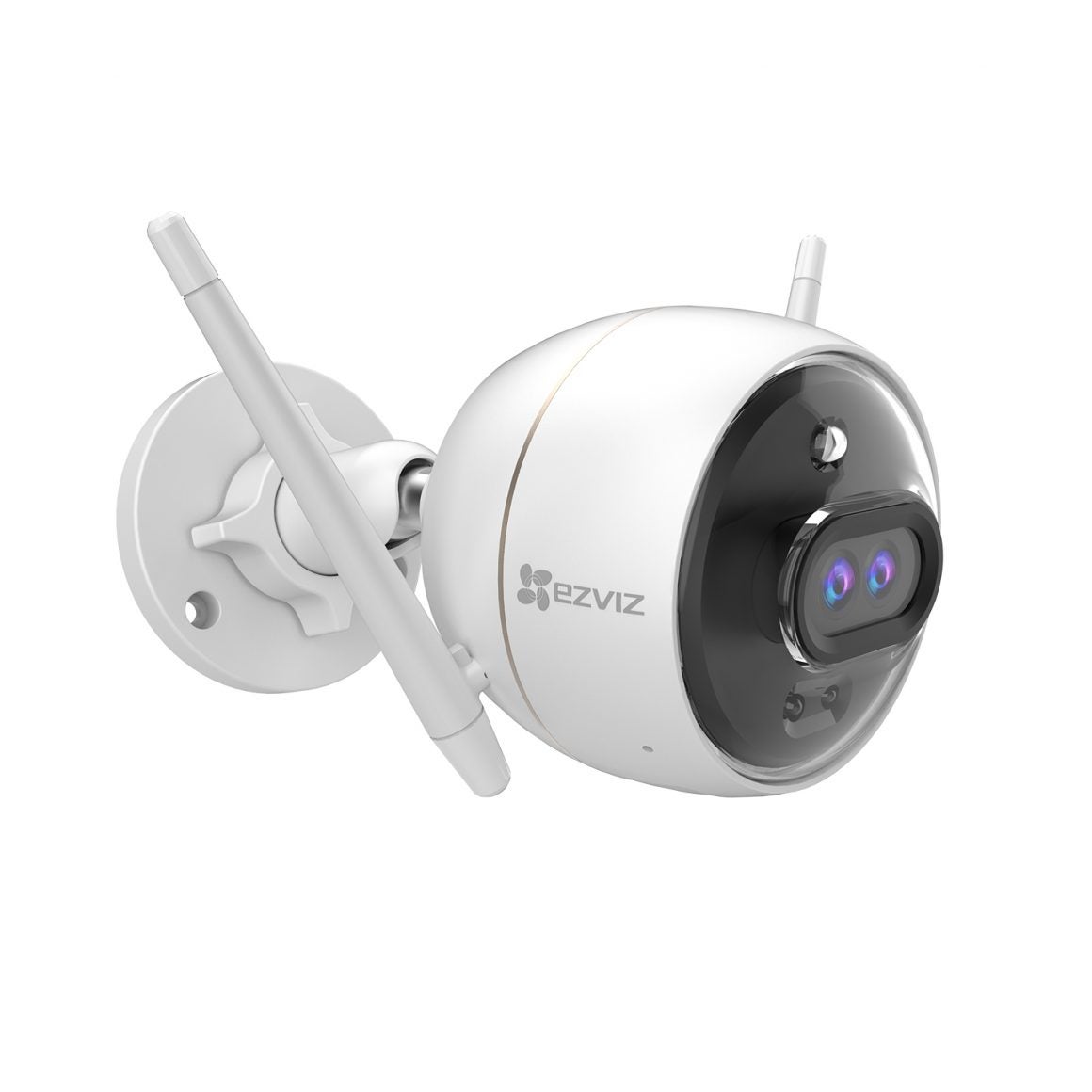 Just in time for the holidays, EZVIZ gives us the C3X–Dual-Lens AI Color Night Vision Camera. This is the home protection system for the tech savvy and novice alike.
The world's first commercial-grade security camera with a dual-lens setup. Night time color video has become a reality, even with the absence of supplemental lights. Built-in AI algorithms just made everything easier – now you can get accurate alerts when people and vehicles appear in your specified zones. Get protection with the easy to install C3X, in high-tech and professional fashion.
EZVIZ App allows you to draw specific zones to protect what matters to you the most. You can decide whether you want to keep people, cars, or both out of the zones. Upon detection of objects of interest, the camera will issue a loud siren and flash the strobe light to drive intruders away. You'll receive a notification in a split second.
Some of its great features are:
– One lens analyzes color information
– One lens captures image data
– On-board software seamlessly combines information to deliver crisp and vibrant images.
– More than just surveillance. Actively protect your home with a full alarm system and personalization.
– Built in 100db Siren/Speaker–Activated manually, by motion, or by AI human/vehicle detection.
– Built in strobe light–Activated manually, by motion, or by AI human/vehicle detection.
– Customizable voice recordings can be used in place of Siren
Great price point at $99.99
Lumos Matrix Helmet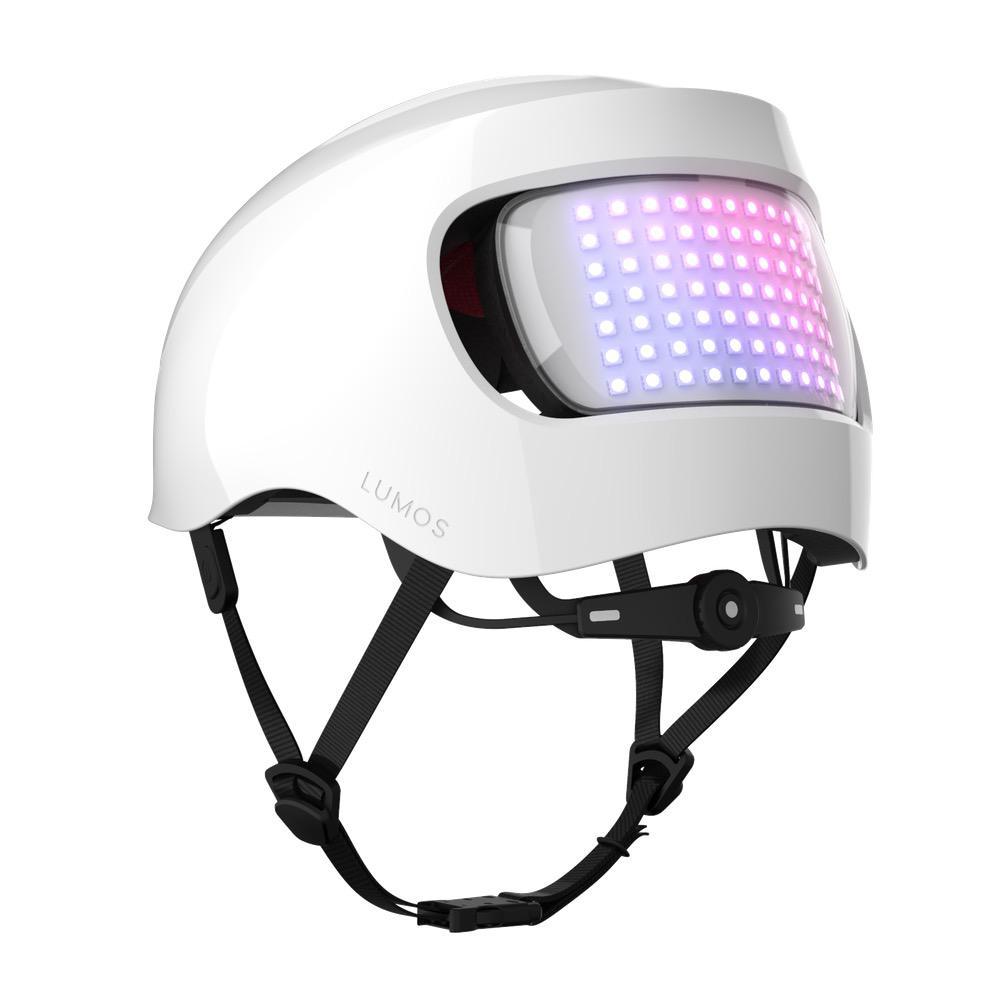 This holiday season gift giving will be unique because of the year we have all had, Lumos wants to help make it extra special with the Lumos Matrix Helmet. With multiple awards and recognitions – from SXSW, Oprah, and TIME Magazine–Lumos is changing the conversation about safety and expectations for what a helmet can be.
They design the Lumos Matrix Helmet with a sleek, urban aesthetic which makes it perfect for urban city cyclists, skaters, and electric scooter riders. The Matrix has over 1000 lumens of lighting with flashing capabilities to make riders more visible day and night, and has responsive turn signals that give clear direction at the touch of a button.
The first generation of Lumos helmets appeared in Apple stores in 2018 following a successful Kickstarter campaign. The Matrix is available at select Apple Store worldwide, and LumosHelmet.co for $249.95
Some outstanding features are :
o Front lights that are 2.5X brighter than the original, bright enough now to see the road
ahead of you
o An innovative back panel matrix of LEDs that feature unique lighting patterns specifically
designed to make the rider stand out and be seen on the road
o Animated turn signals that make them even easier to see and be understood, making them
even more effective
o An advanced app to track rides and battery life
o Rechargeable battery with 10 hours of battery life
  MagEZ Case & Air Case for iPhone 12 Series by PITAKA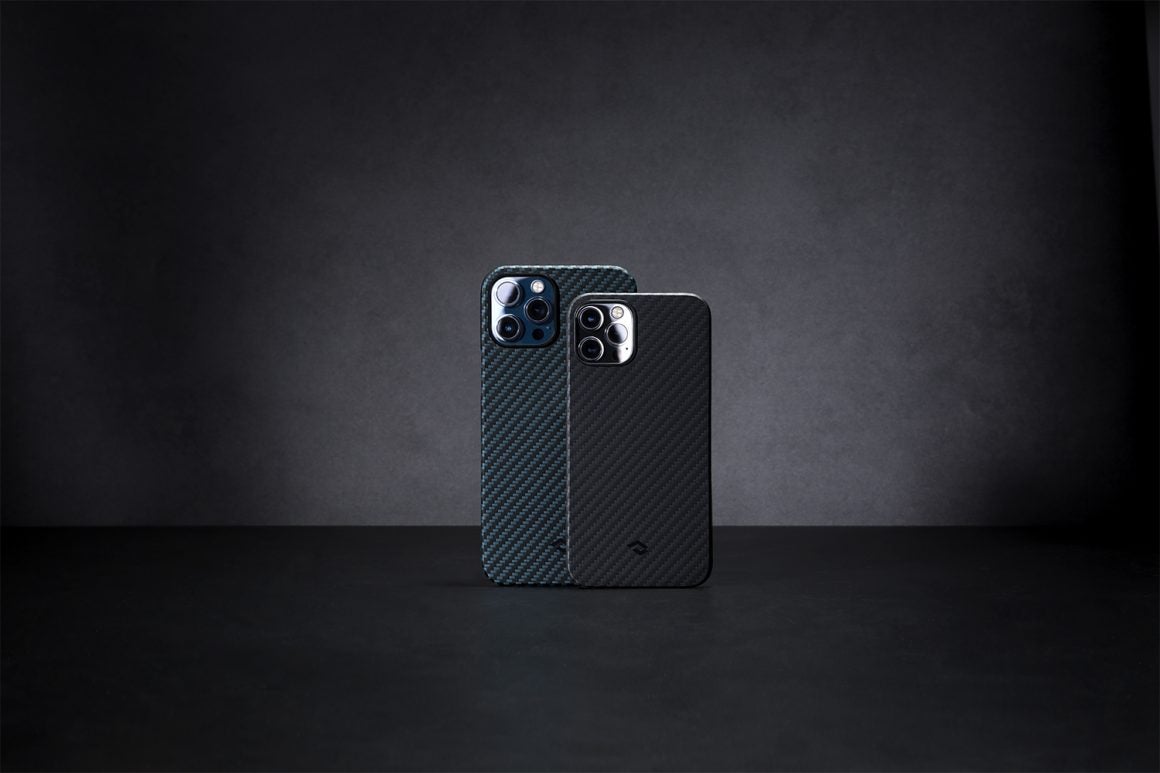 Both the MagEZ Case and Air Case for iPhone 12 are specifically designed for full compatibility with Apple's MagSafe Charger.
Embedded with metal strips, the MagEZ Case can also attach to PITAKA's MagEZ magnetic mount and wireless charging range for a seamless charging experience. Crafted using PITAKA's signature material, aerospace-grade aramid fiber, the MagEZ Case is not only durable, but its textured surface improves grip and comfort. The MagEZ Case for iPhone 12 is available in various unique colors, including the new blue aramid design. The Air Case for iPhone 12 is perfect for minimalists who want coverage without adding bulk. Made using rare premium-grade aramid fiber, known as 600D, the case's surface has a luxuriously smooth texture that feels soft to the touch. Using a specialized vacuum forming process, the case is ultra-lightweight and form-fitting, accentuating the shape of the iPhone 12 series. The precision-cut case allows for easy access to ports and switches.
More than just a tech company, PITAKA aims to create high-quality products that fit seamlessly into modern life. By combining aerospace-grade materials and innovative designs we are constantly transforming this vision into reality!
iRobot Roomba i3+

The perfect gift for a loved one looking for a break from cleaning.
Just in time for the busy holiday season, the new Roomba i3+ is the perfect gift for those in need of extra help at home. iRobot's Roomba i3+ is a stylish robot vacuum packed with advanced features like systematic navigation and self-emptying capability with Clean Base Automatic Dirt Disposal. Take cleaning floors off your giftee's to-do list and head to iRobot.ca.
iRobot's Roomba i3+ is a stylish new Roomba vacuum packed with advanced features like systematic navigation and self-emptying capability with Clean Base Automatic Dirt Disposal – emptying its own bin, so you don't have to think about vacuuming for months at a time.The Roomba i3+ cleans your floors by vacuuming dirt, dust and pet hair in hard to reach areas, and can even be controlled with the sound of your voice by pairing with smart home voice assistants like Alexa or Google Assistant.
Price – $749.99 CAD