Mixology lovers rejoice: cocktail enthusiasts Cy Cain and Casey Richwine launched a new brand of bottled craft cocktails called Straightaway, enabling adults to easily experience the finest in craft cocktails regardless of their skill level behind the bar.
With cocktail & spritz offerings from the brand, ranging from well-loved classics to undiscovered gems, these bottled cocktails are designed to be enjoyed anytime and anywhere—from house parties to remote getaways, or simply from your own liquor cabinet. Both the cocktail curious and the connoisseur alike can purchase them online at Straightawaycocktails.com.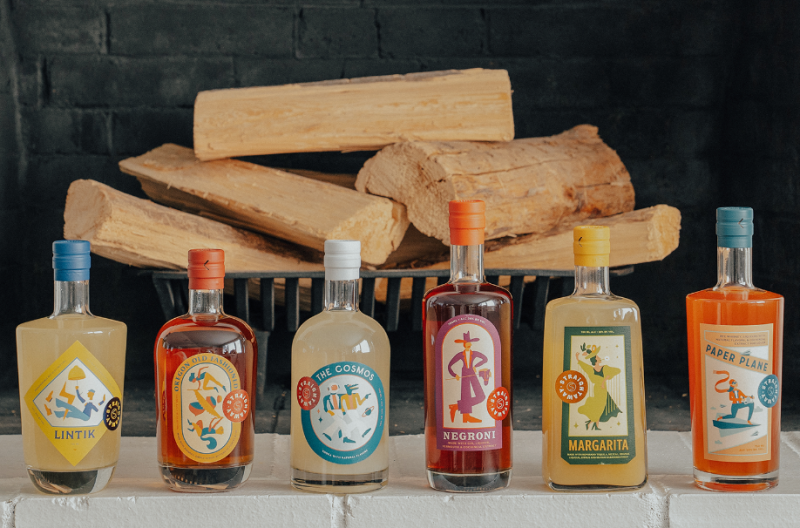 Straightaway believes that a good cocktail should never be out of reach. After years of "bootlegging" for friends, brand builder Cy Cain and drinks expert Casey Richwine co-founded Straightaway in December 2018 to allow more people to enjoy a perfectly balanced cocktail with the ease of opening a bottle or can. Made and sourced using the best grade ingredients, each Straightaway cocktail is thoughtfully built, honoring tradition and timeless recipes while adding a unique spin on the classics. Straightaway's lineup includes bottled Lintik, Margarita, Negroni, Paper Plane, Oregon Old-Fashioned, and The Cosmos, and canned Appico, Fiore, Last Word, and Negroni Spritzers.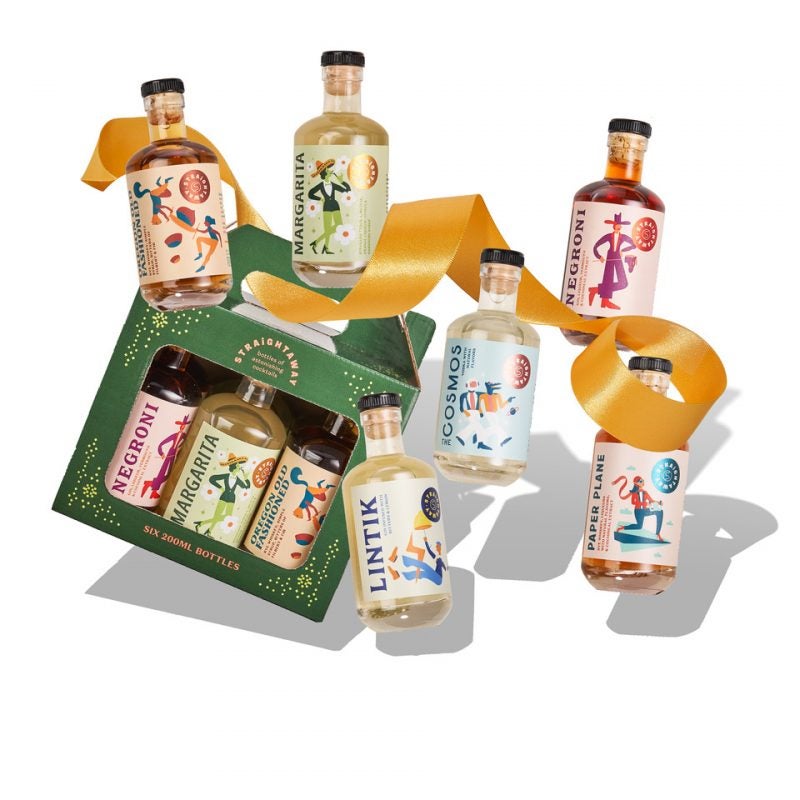 With a background steeped in Business Development, helping to grow several business from the ground up, combined with years of Regional Managerial experience at Starbucks, Cy Cain knows the product and beverage space well. He and his friend and business partner, Casey Richwine, had developed a deep love and deft skill for making batch craft cocktails over the years, and together the two decided to take the leap into developing their own bottled craft cocktail brand after years of research and preparation.
"Forget a bottle of
wine—bring a bottle of
Straightaway and bring

the party to life."
Their cocktails are spirit-forward with deference to time-honored recipes, made for those who appreciate a well-made drink. Each cocktail is mixed using the best available ingredients, and through meticulous experimentation, delivers a beautifully balanced result.
Fastidious attention is paid to every detail: lemons and limes are hand-juiced, simple syrup is made from scratch, and bitters are brewed in-house.
Straightaway's signature cocktail is the Lintik, an electrifying refreshment consisting of aged lemon and gin, and inspired by a Manila Hotel recipe found in a 1939 copy of A Gentleman's Companion by the legendary cocktail writer and world traveler, Charles H. Baker. Beyond their signature beverage, the brand offers a range of cocktails for any palate. The Negroni and Margarita are for cocktail traditionalists and are made meticulously for the most discerning of tastes. Mixed with house-made bitters of hazelnut and firtips, the Oregon Old Fashioned offers a Northwest twist on a well-known classic. And lastly, the Cosmos takes the cosmopolitan to a new level, perfect for those who don't doubt the sophistication of a pink drink.
"Balance is critical, as you need to be able to get a
sense of the spirit along with the other supporting

ingredients," says Cain.
Inspired by a combination of cocktail history, lore, and ingredients within, each bottle features subtle story-telling, custom illustration, and a unique silhouette. The brand is vibrant and good-humored, as these cocktails are meant to be enjoyed in convivial company with minimal effort.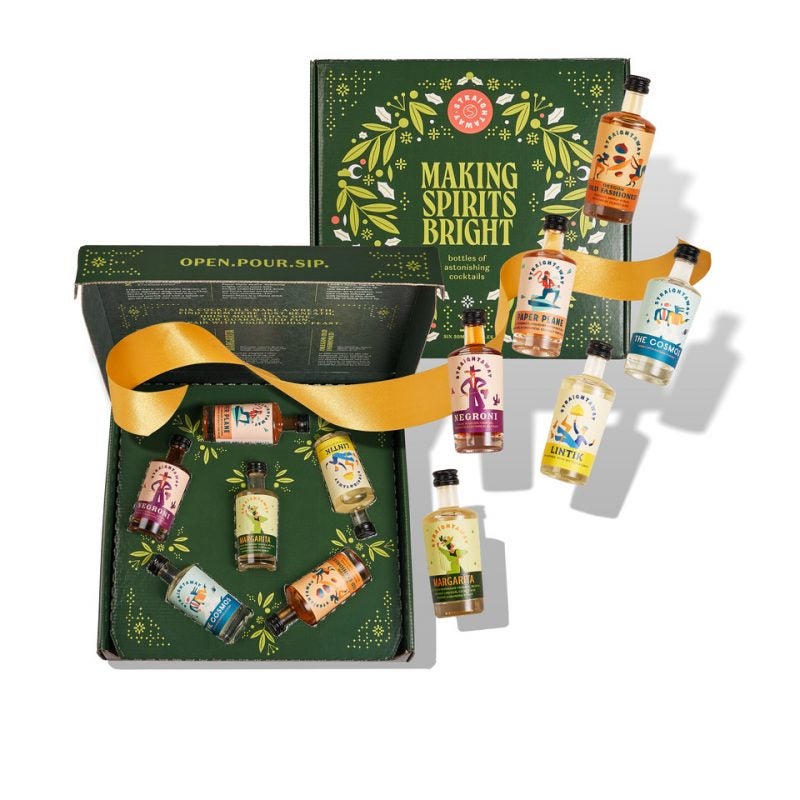 Each bottled cocktail is available in three sizes:
750 ml bottles offer approximately 12 cocktails 
Smaller 200 ml bottles yield two to three cocktails
The mini 50 ml bottles are good for a single serving
More cocktail recipes are slated to be released in the near future. 
Learn more about their award-winning ready-to-drink cocktails at straightawaycocktails.com and @straightawaycocktails. Straightaway can be delivered nationally or picked up locally from the distillery tasting room at 901 SE Hawthorne Boulevard in Portland, Oregon.