It's not the 1950s anymore — most women these days are perfectly capable of buying their own clothes. But that doesn't mean you'll never want to spoil your wife or girlfriend with a new piece she'll love.
Of course, it's not always easy buying clothes for someone else. You have to pay close attention to what styles and cuts your partner likes to wear, and even what her favorite brands are. Figure out her size and don't be afraid to ask for help.
Know What She Likes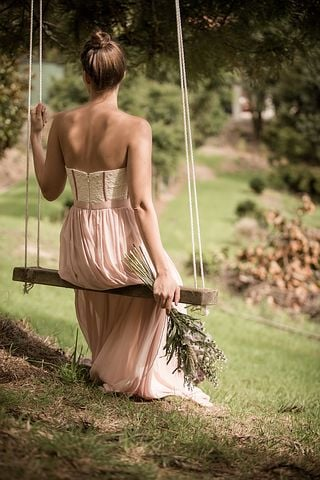 If you have a strong sense of your partner's personal style, you should be able to figure out what kinds of pieces she'll like. Pay attention to the style of dresses, tops, and bottoms she wears. You don't need to memorize all the different dress styles there are, pay attention to things like the length of your partner's skirts, or whether she mostly only wears pants, what kind of neckline she prefers, and so forth. 
Think about her favorite items of clothing — are they loose or form-fitting? Is she into vintage fashion or does she have a more modern look? Is comfort more important than style? Does she wear deep necklines or does she prefer a higher one?
Figure Out Her Size
Figuring out a woman's clothing size can be more complicated than you might imagine. Sizing for women's clothing varies widely across brands and retailers and even according to cut or fabric. She may be a size 14 in plus size dresses at one shop and a size 18 at the shop next door. Sometimes, you can shop based on your partner's body measurements, but if you're trying to surprise her, you can't exactly be sneaking up behind her with a tailor's tape and hoping she won't notice. 
To figure out your wife or girlfriend's size, you'll need to look at the tags in her clothing. Make sure you examine items that she actually wears — those tend to be the things that are most comfortable or versatile, but if you're buying formal wear, you can choose something that you know she's worn before for dressing up. Write down the sizes and brands of several tops, bottoms, and dresses. It's common to find garments in a range of sizes in one woman's closet, so if you're working within a size range, err towards the upper end of the range.
Since you're already in her closet, go ahead and get her shoe size, too. Some women like shoes more than others, it's true, but a pair of shoes in her favorite style would be just as appreciated as any item of clothing, and women's shoe sizing is often more consistent than their clothing sizing.
Stick to Familiar Brands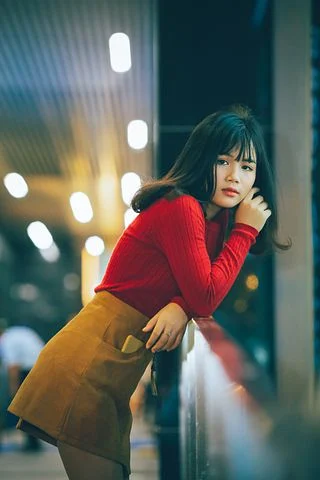 If you buy clothes from the same brands as those already in your wife's closet, you may be better able to find clothes that will fit your partner well. She may also be more likely to like the piece, since she's presumably purchased from that retailer or designer before. It's a good idea not to try and branch out to an unfamiliar brand or designer when you first start buying your partner clothes — make sure you have a good sense of what she likes before you try to introduce her to a new designer.
Choose a Safe Style
You can't really know how an item of clothing will fit your partner, and it's worth paying attention to what she says about her experience shopping for clothes to find out if there are particular styles that don't work for her.
There are some styles that flatter almost every body type, like A-line skirts, wrap dresses, and shirtdresses (although, maybe skip the shirtdress if your partner has a large bust). Belted styles and color block patterns are flattering on most body types, too. When choosing a style, think about when and how your partner will wear the clothes. Go for a sundress or a beach coverup if you're preparing for vacation; choose a little black cocktail dress if you want to give her something formal. At this time of year, many women would love a big scarf or warm wrap, cozy sweater. If you can find something that suits her taste but that's maybe a little nicer than she would buy herself, you'll have hit the sweet spot.
Buying clothes for a significant other can be nerve-wracking, especially if you want to make it a surprise. Pay close attention to what your partner likes before you make a purchase, and she'll soon be bragging about your shopping skills to all of her friends.