Father's Day is fast approaching, and if thinking about your dad makes you smile or feel warm inside, it's the perfect day of the year to show your dad exactly how you feel about him. Men are often discouraged from talking about their feelings, and the prevalent culture of toxic masculinity means that saying how you feel about your dad can be difficult. If this sounds familiar, then perhaps finding the right Father's Day gift could do all the talking for you instead.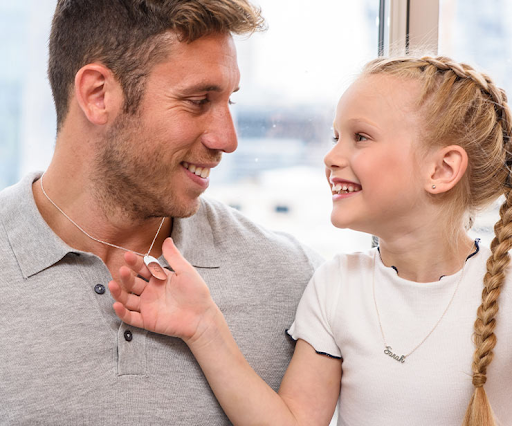 Say No to Socks
The first thing you need to know is that your dad doesn't want socks again! As practical as they are, no one really enjoys being gifted socks. So, what should you get instead? The simple answer is jewelry. Jewelry isn't just for moms, dad also appreciates jewelry. And thanks to Myka, you can avoid spending hours in the shops and find something thoughtful, and personalized from the comfort of your own sofa. Myka is a website that specializes in selling personalized jewelry for both men and women meaning that instead of vocalizing those difficult words, you can let your gift do it for you!
High quality and affordable, it's literally the perfect gift. Whether you want a necklace with your dad's name on, a leather bracelet outlining the time and date you were born (or the coordinates of the hospital you were born at), or even a photo keyring featuring a special or memorable photo, Myka is the right place for you to shop Father's Day jewelry.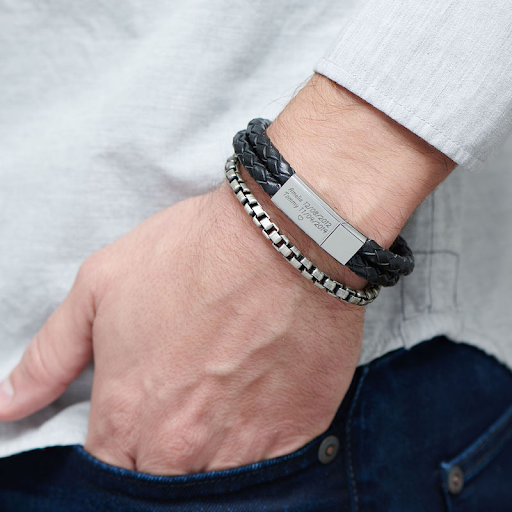 Personalized Jewelry
Jewelry is not just for Mothers but also for Fathers. It can make Dad feel special and he'll love to wear it for years to come. The right jewelry style for everyone is out there, they just have to find it! Not every man will feel comfortable wearing a chunky gold chain, but a more subtle dog tag on a waxed cord is a great alternative. Particularly if that dog tag helps you to keep your children close to your heart. And if your dad is the kind of man that likes his jewelry plain and simple then why not personalize it on the inside, where no one but him will see it. A simple band ring with personalized engraving on the interior side would be a great option here.
Does your dad like to wear his heart on his sleeve? Then a bracelet he can show off to everyone might well be the perfect choice! Choose from leather cuffs with personalized beads for an understated finish, or opt for a heavy curb ID bracelet in stainless steel for the dad that wants to attract attention for all the right reasons. Noone knows your dad better than you do: so who better to choose a piece of jewelry that will suit his personality perfectly and really make him smile?
Don't forget Father's Day this year, or brush it off as an unimportant, commercial holiday! Father's day is important. A good dad is a gift in itself, and showing your dad how you feel about him will make his day. Many think jewelry is the perfect gift for Father's Day 2022, but whatever you decide to buy for your dad, please don't buy him socks!